Support TFG by using the links in our articles to shop. We receive a small commission (at no extra cost to you) so we can continue to create helpful free content. As an Amazon Associate, we earn from qualifying purchases made on Amazon in addition to other retailers featured on the blog. Thank you, we appreciate your support!
Sometimes jeans are the perfect traveling companion, but certain destinations require something more comfortable, easily packable, or just in addition to your favorite pair of denim.
Below is a roundup of alternatives to traditional travel pants. We're loving the increasing selection of stylish travel clothes for women!
---
Stylish Travel Clothes for Women: Non-Traditional Travel Pants
Written by: Niki Landry
---
Table Of Contents
Jogger
I've already written entire posts on my love for the jogger pant. They are so comfortable, and I wear them on planes, trains, and automobiles. These styles are little updated, and act as stylish travel clothes for women. They would be great for exploring cities and would definitely keep you cool in warmer destinations.
Don't miss this current travel fashion trend, joggers for women!
Mid-Rise Wide-Leg Linen-Blend Pull-On
Linen
Linen pants are usually associated with beach or resort holidays, and I'm drawn to their relaxed and casual feel. Unfortunately they wrinkle, so I wouldn't bring them on a trip where I knew I wouldn't have access to an iron. Sometimes choosing a linen blend will help with keeping the wrinkles away.
Some travelers swear by sprays such as Downy Wrinkle Releaser Plus!
Trendy
This pair of pants rocks a trendy wide leg with a flattering ankle crop. It's a little bit of a different take on classic trousers, but is still casual enough for travel. You could tuck in a tank or wear with a slight crop top.
You'll want to look your best when you travel! Read my travel tips to Pack Light Stylishly!
High Waist Sailor Bell Bottom Pants
Sailor
A classic and tailored style that would be perfect for a seaside town or resort. The button details add a little interest to the otherwise basic travel pants. For pants, I normally go for a neutral or navy blue, but I especially like this style in red. Feels very nautical and a non-traditional take on standard travel clothes for women.
The key to packing light is to use packing cubes to compress your clothing as shown in this video!
Technical
Good-looking pants made from a performance fabric are not always easy to find.  Athleta always has some of the best options and offers a huge selection of stylish travel clothes for women. Their pants can be expensive but comparable to other athletic brands. However, their travel pants offers sun-protection, quick dry, and rip stop features. This pair could be easily worn on long treks or styled casually for sightseeing.
Read more about our favorite travel clothing styles from Athleta!
Beach
Easy and breezy beach pants are a nice bikini cover-up for your tropical destination. This striped style is fun and could be easily worn casually around a beach town and for lounging. They can even double as pajama pants.
Paper Bag
Another pair of trousers with an interesting waistline. This relaxed travel pant is cinched and gathered at the waist for a comfortable style. Casually combine with flats for daytime or add a pair of wedges for dinner and you've got the perfect combination of stylish travel clothes.
High Waist
High waist pants are super stylish and look good paired with crop tops. Just make sure they have some stretch to the material for comfort. They can feel a little restricting after sitting for long periods of time. That being said, they do work well in big cities and this black skinny pair can be dressed up for a night out.
Print
Printed pants are very popular right now. You can easily find any pattern and color to suit your style needs. Adding a little color or print to a neutral travel wardrobe will help to keep you from getting bored with your selections. Especially for long term travel.
Read our complete packing guide for long term travel!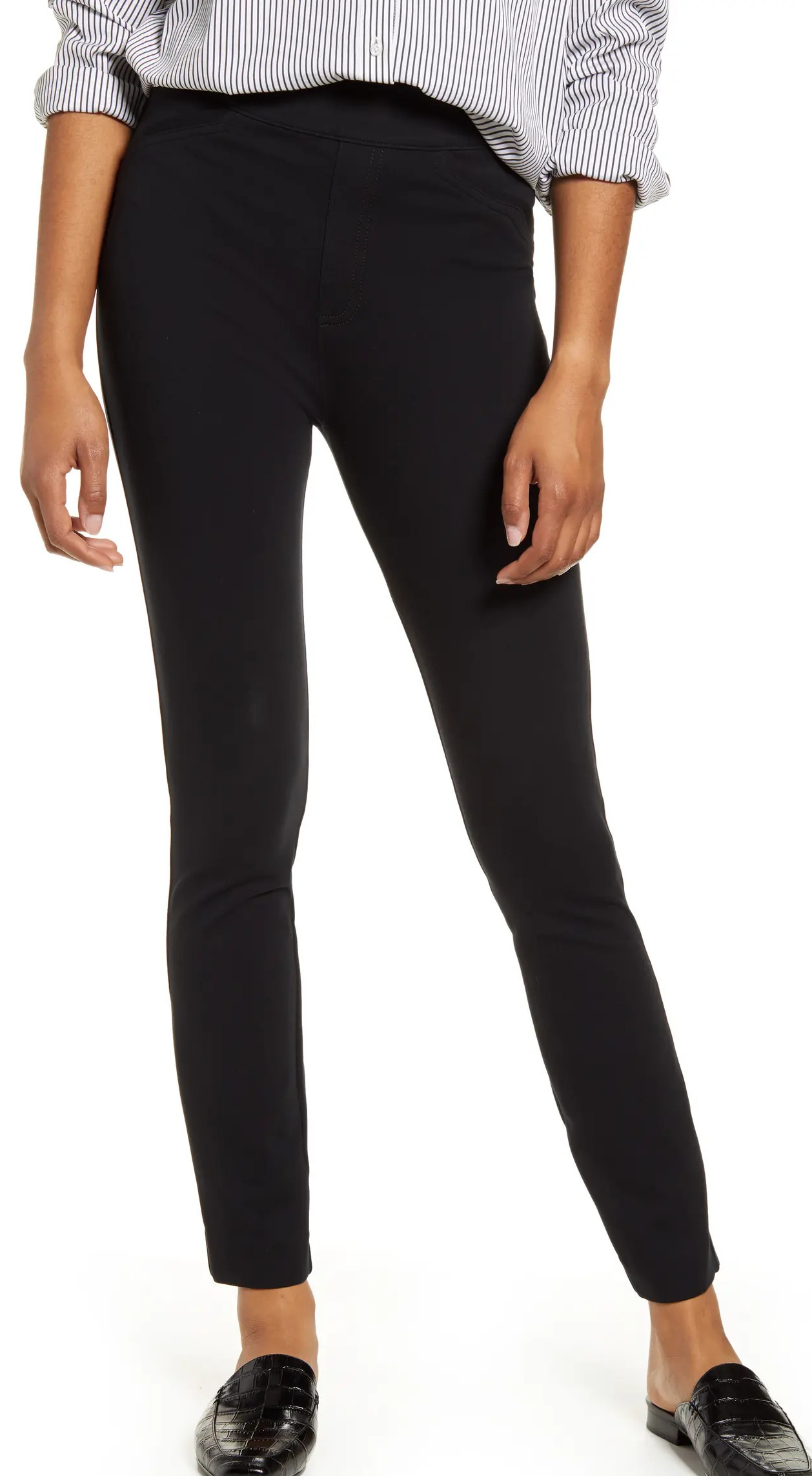 Shop SPANX® Perfect Pants: Amazon | Nordstrom | Spanx | Macy's
Function Meets Fashion
Spanx's The Perfect Pants are the ultimate women's travel pants. They offer a superb tailored fit with a mid rise that allows for a flattering mid-section. If you're looking for something that offers the benefits of traditional pants with superior style – and tons of comfort – you have to get these!
---
Just remember that denim isn't your only option when travel pants shopping. Sometimes other styles may fit the weather, location, and your fashion sense a little better. Plus, denim is normally heavier than other fabrics, so these options may help you to keep your luggage light.
Do you have any alternative styles to add to our list of stylish travel clothes for women? Please comment below!
---
For more recommendations for women's travel pants,  please read:
---
Hope you liked this post on stylish travel clothes for women featuring alternatives to traditional travel pants. Please share with your friends on Facebook, Twitter and Pinterest. Thanks for reading!
---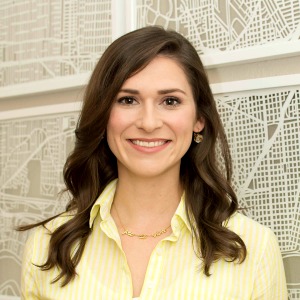 Author Bio: Niki is an interior designer and artist from Louisiana. In addition to her design work, she writes for local and online publications sharing her experiences and passion for travel. Niki is currently adding stamps to her passport while building her design practice, Niki Landry Designs. nikilandry.com  nikilandrydesigns  niki-landry-designs-llc
---