Support TFG by using the links in our articles to shop. We receive a small commission (at no extra cost to you) so we can continue to create helpful free content. Thank you, we appreciate it!
Jetsetter Diane Kroe from Diane Kroe Travel Wear knows a thing or two about finding the perfect gift for her loved ones. Here, she's sharing five tips for stress-free holiday shopping. Plus, find out the ultimate go-to gift for female travelers! (Spoiler: it's something pretty you'll love to wear as you jet set around the globe!)
---
5 Tips for Stress-Free Holiday Shopping
ADVERTORIAL
---
We all know that Christmas is the most wonderful time of the year, although it can also be the most stressful. Especially if you're like me and spend the busy pre-holiday season living out of a suitcase.
You all know about the trial and tribulations of gift shopping. Is it really true when your friends and family say "Oh, I don't need anything"?
You could ask them what they want and maybe they'll tell you, but I find that this takes all the romance out of gift giving.
I find it to be an overwhelming experience to navigate all the stores. It quickly becomes a blur and I find myself, like most of the holiday shoppers, aimlessly wondering around the mall in a zombie-like state.
I've put together an easy stress-free guide to finding the perfect gift for anyone and everyone on your list. Keep reading to learn my top five holiday shopping tips, and find out the ultimate gift for female travelers!
Event the Present
Be creative! Find fun and unique packaging. When giving gifts, make it a fun and memorable event.
Rather than just giving a gift card, hide the code somewhere fun. Try a scavenger hunt. Or go somewhere special and give your gift in a memorable place like watching a sunset or enjoying a glass of eggnog by the fireplace.
Give an Experience
Instead of an object, why not share an experience? If your best friend is always taking care of others or is super busy with her career, she may never take the time to stop and smell the roses. Buy her a spa day where you can spend some quality time together and unwind.
If you're on a budget, how about a pedicure? Make sure you go together. She will enjoy it more just because you took the time to spend it with her.
Try the List of All Things
Try to make a list of things that define who they are. Spend at least five minutes writing down as many things as you can. Next, brainstorm a gift to go with every item on that list. Soon you're going to find some amazing ideas and when you start combining them you just might find that perfect gift!
For example, my husband loves time at our cottage and also enjoys imported beer. So one year, I bought him a deluxe portable beer cooler with wheels and filled it with exotic beers from around the world. He loves it and never travels to the cottage without it. Plus, he found a few new favorites he may have never tried himself.
Look To the Past For a Present
How can you make recent events in their life into a celebration you can gift? Maybe someone on your list recently graduated or won an award, so you could frame the diploma or shadow box the medals for display.
One artist I know paints images of people's pets from a photo, It's the perfect gift for someone who loved and lost their beloved pet. Perhaps in the past you traveled with a friend or family member, so why not give a framed collage of your photos together?
Need vs. Want
Most people only know what they want but don't realize what they really need, such as the gift of time. The key is to think broad. For example, my sister is a mother of 4 boys and an elementary school teacher. She NEVER has time for herself especially to shop for clothes.
My gift to her is, over time, building her a wardrobe of timeless pieces she can easily wear to work while looking professional and comfortable. Every Christmas I send her a new piece of clothing from my Diane Kroe women's travel wear collection. Though I specialize in travel wear, my designs also work for women who need the gift of time.
Each piece of clothing changes from day to night and from work to play. It's also made from easy care fabric, is machine washable, wrinkle-free, and timeless.
To solve the gift-giving dilemma, especially if you have someone on your list that loves to travel, my best-selling piece for the Holiday Season is called The Endless.
TFG's editor, Alex, is currently traveling with The Endless in the color turquoise teal!
I created it a few years ago at the request of one of my customers. She asked me to design something she could purchase as a gift. Her wishlist for the perfect gift included a scarf and accessory that is easy fitting, versatile, reasonably priced, high quality, unique, and one of a kind.
I worked my magic and created The Endless. Everyone loved it and it's now a staple in my collection.
It's an easy-fitting travel accessory that can go from a scarf to a top and a skirt with little effort. It can be worn at the beach as a cover up or in the winter as a scarf. I know it sounds crazy but it really works.
What women love most is the beautiful hand finished rolled hem, so it looks expensive, yet our signature Venezia fabric is durable and easy care so you can machine wash and tumble dry.
All pieces are handmade in Toronto, Canada, making it special and unique. Order online and you never have to deal with the holiday mall mayhem. It's a gift women will love and will become their go-to piece when traveling.
As a special gift for Travel Fashion Girl readers, Diane Kroe is currently offering 10% off her entire travelwear collection. Use the discount code PerfectGift to claim your discount. Shop now!
---
What are your stress-free holiday shopping tips? Share in the comments!
---
For more travel gift ideas, please read:
---
Hope you liked this post on stress-free holiday shopping tips. Please share it with your friends on Facebook, Twitter, or Pinterest. Thanks for reading!
---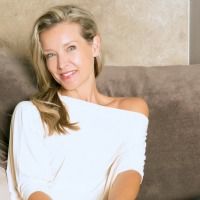 Author Bio: Diane Kroe is a travel fashion brand, designing exquisite handmade clothing for women who love to travel and pack light. Established in 1997, Diane Kroe's boutique was the go to shop in Toronto for Destination Wedding Couture and soon she began to produce a range of minimalist travel inspired pieces, each design using her signature Venezia fabric which suits jetsetters so very well.
---