Support TFG by using the links in our articles to shop. We receive a small commission (at no extra cost to you) so we can continue to create helpful free content. We earn from qualifying purchases made to the featured retailers. Thank you, we appreciate your support!
Today's Wanderlust Wednesdays is a travel tale from my recent trip to Paris and Rome. Unlike the fashion blunder I shared last week, this one's about one of my favorite past times: SHOPPING! Find out my top two boutiques from my recent trip shopping in Paris.
---
Shopping in Paris: Fashionista Tales of Wanderlust
---
Imagine going to one of the fashion capitals of the world and having your best friend take you shopping to all the local hot spots? That's how I felt spending the afternoon with Angela from CJ Paris shopping tours.
We met for 2 hours on a Wednesday afternoon, which seemed to fly by way too quickly.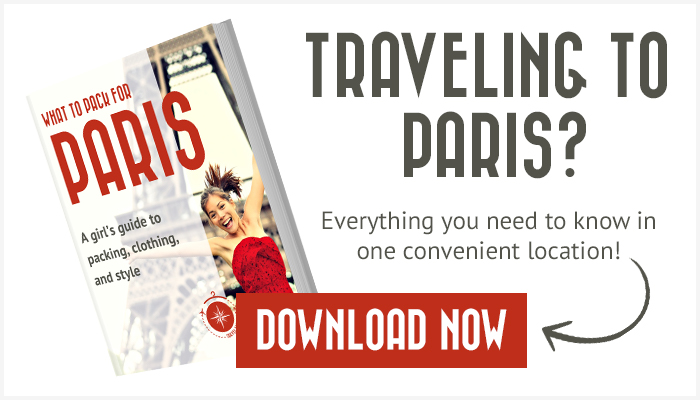 In my search to learn about Parisian style and visit the best French owned boutiques in the city I contacted the expert shopping guides at CJ and asked for their help.
My quest took us to Les Marais – one of the top Paris shopping destinations.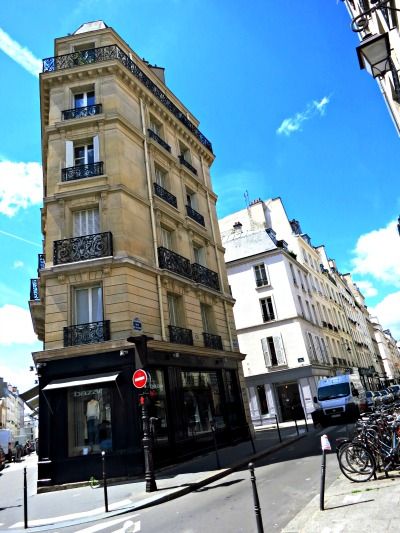 My shopping guide, Angela, showed me roughly 10 stores and we spent time visiting and shopping 5 of them focusing the most time on the ones that were closer to ultimate Parisian style.
By focusing specifically on brands found only in Paris, I was able to get instant access to the top French boutiques.
One of the best parts of participating in this private tour was that Angela not only acted as a guide but also as a liaison between the sales staff and me allowing me to get insider tips without knowing a bit of the language.
While I can't disclose all the stores featured in their tour, I'll fill you in on my top two favorites:
Nue 19.04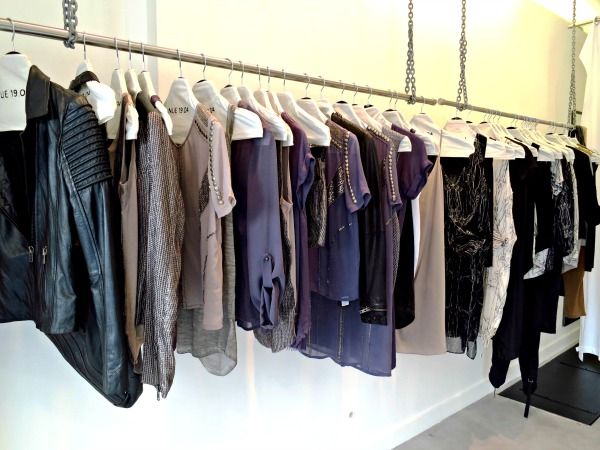 Walking into this store I felt like my jaw was going to drop to the ground. If I could have the perfect closet, this was it.
Struggling to find the will power not to plummet through my savings account, I struck up a conversation with the buyer of the store. Well, Angela struck up a conversation and I asked the questions and smiled politely while I waited for the translation.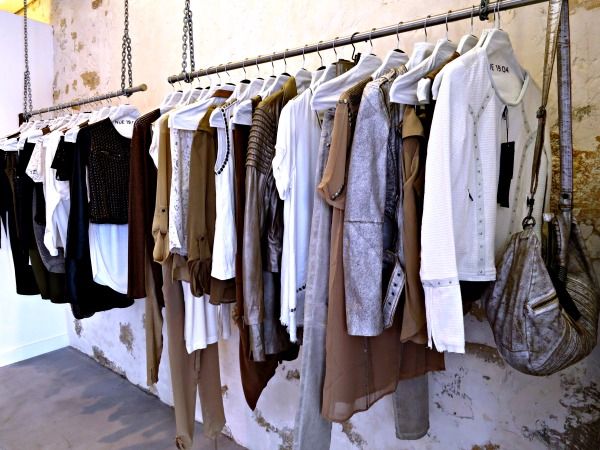 The store's merchandiser perfectly described the secrets of what makes Parisian women so effortlessly chic.
I was too shy to ask her for a picture but her look was amazing – dark straight hair with bangs, barely-there natural makeup with a hint of lip color, white tee, leather jacket, jeans, small earrings, and cute flats. Total girl crush!
Without a doubt, Nue 19.04 encompassed pieces that were most my taste.
Comptoir des Cotonniers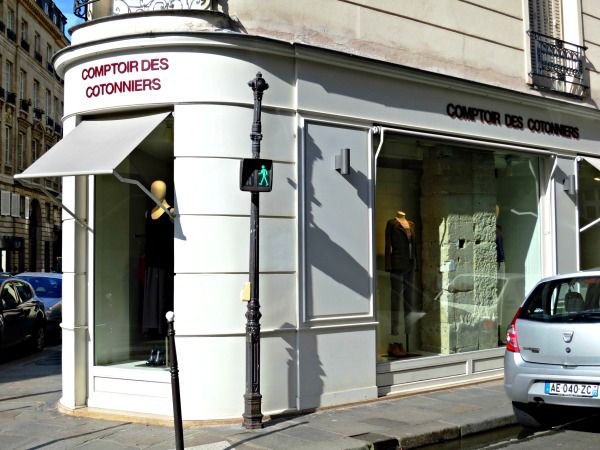 If you only go to one store in Paris to find that special piece, this is it. From young to old, there's something for everyone. I absolutely fell in love with the delicate clothing with classic colors and ultra-chic pieces.
You're sure to walk in and find that special piece that speaks to you.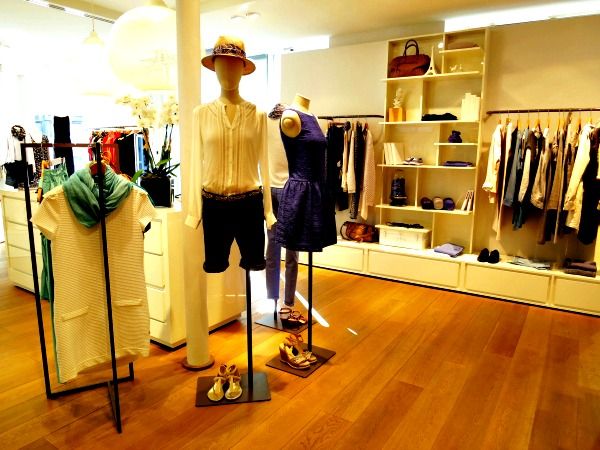 Since it was my birthday week, I decided to splurge on a single item – a delicate and simple gunmetal grey silk dress. I won't show it to you now – I'm going to wait until I wear it on my next trip first!
They have several locations so it's hard to not make a stop at Comptoir des Cotonnierson on your trip to Paris.
While shopping in Paris may seem a bit intimidating, all of the retail staff at the shops mentioned above were beyond helpful and polite even when I didn't have my French speaking guide by my side. Don't be shy and pay them a visit even if only to window shop.
One thing to note is that the average minimum price point in the stores located in Les Marais was about 99 euro – a steep price tag for many but the ultimate fashion splurge for others. One thing's for sure, if you want that one special Parisian piece to add to your collection, you'll find it while shopping in Paris's Les Marais.
After the tour Angela filled me in on how to dress like a Parisian woman. She offered me tips and insight to understand French fashion,which are revealed in my new eBook: What to Wear in Paris, the Summer edition.
---
 My goal was to get the inside track on the best stores and to learn about French fashion. While Angela isn't a personal shopper, she was a valuable source of information and an ideal guide for shopping in Paris!
---
About CJ Shopping Tours
CJ Paris Shopping Tours offers a variety of shopping in Paris tour options to suit your own taste. I chose their Boutiquin' It option for shopping in Paris but they have guides that specialize in anything from luxury to vintage.
Find out more on their website: chloejohnston.com and cjshoppingtours.com.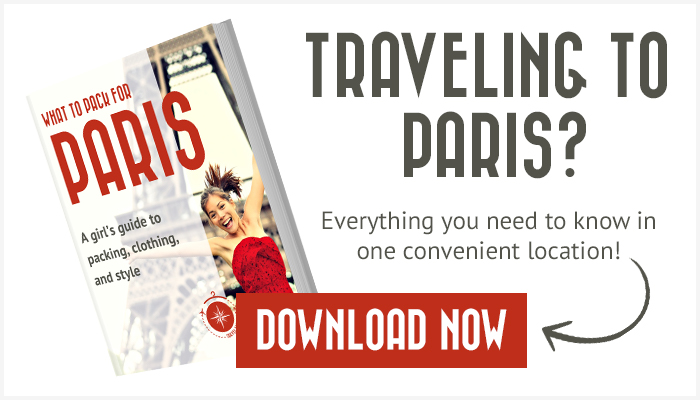 ---
Thank you to CJ Paris Shopping Tours for my complimentary private tour and giving me a chance to experience Paris as a true fashionista!
 Have you gone shopping in Paris?
---
Please read these post to learn more about Paris:
---
I hope you enjoyed this post on shopping in Paris. Please share it with your friends on Facebook, Twitter and Pinterest. Thanks for reading!
---