Support TFG by using the links in our articles to shop. We receive a small commission (at no extra cost to you) so we can continue to create helpful free content. As an Amazon Associate, we earn from qualifying purchases made on Amazon in addition to other retailers featured on the blog. Thank you, we appreciate your support!
If you need help downsizing your luggage, this is one of the best packing hacks that will instantly do the trick: use your packing cubes as compression sacks! Keep reading to see the step by step process!
---
How to Pack Like a Boss Using The Travel Essentials Packing List
---
In today's packing tutorial, I show you how to pack light using the Travel Essentials Packing List. While the clothing could work for a trip of any length, the additional items (makeup, toiletries, etc) would work best for a weekend getaway, beach trip, or for extremely minimalist traveler.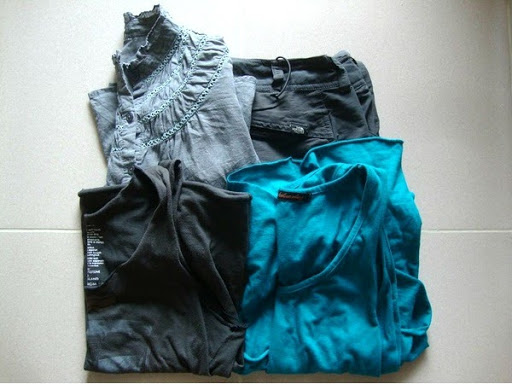 4 Pieces from Minimalista Packing List including button up shirt, tank top, travel pants, and maxi dress
Layout your main clothing items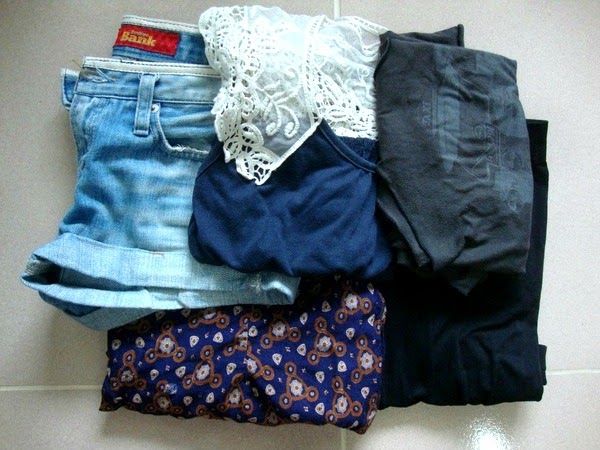 5 Additional pieces from the Travel Essentials Packing List including three bottoms and two tops.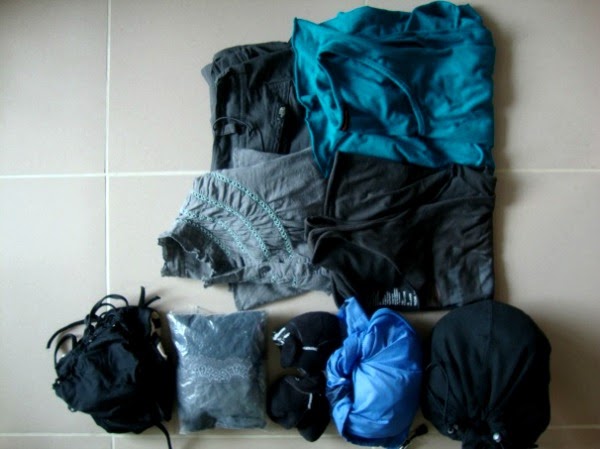 Additional items include 5 underwear, 2 socks, reversible bathing suit, waterproof jacket and fleece.
Layout additional clothing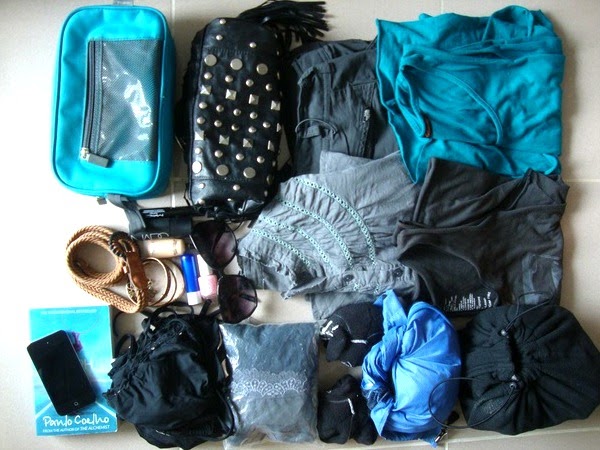 All the total contents in the bag including accessories, toiletry bag, makeup, and entertainment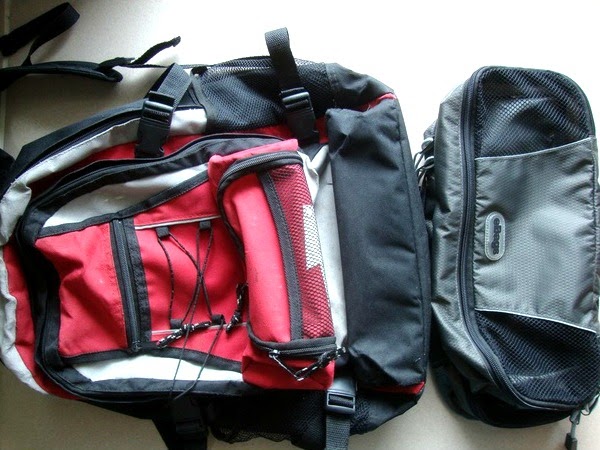 One 35L travel backpack and 2 slim packing cubes, One packing cube: fleece, waterproof, and
Choose Your Method of Organization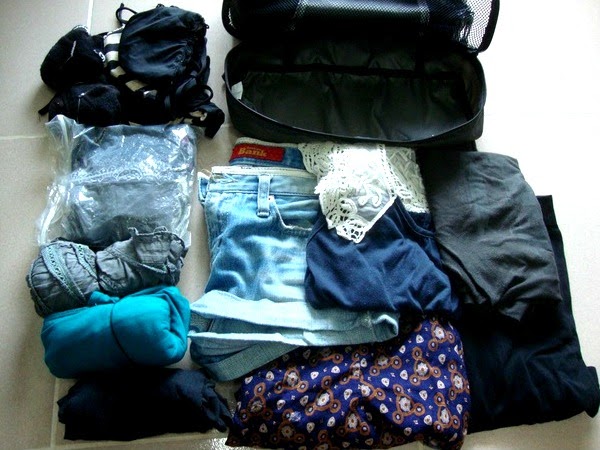 2nd packing cube: 8 pieces of clothing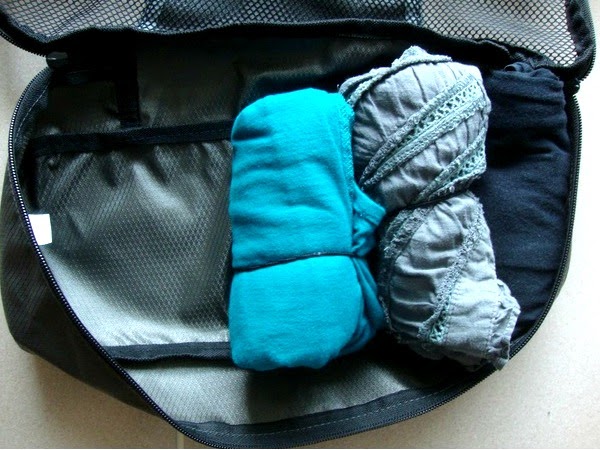 Roll clothing and use hair ties to hold larger items tightly in place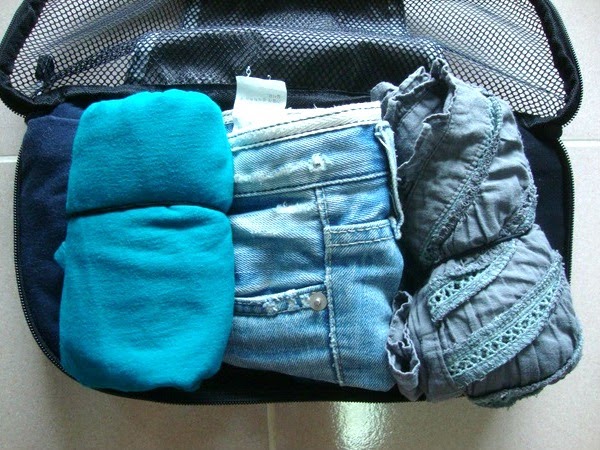 Adjust items until you find the right fit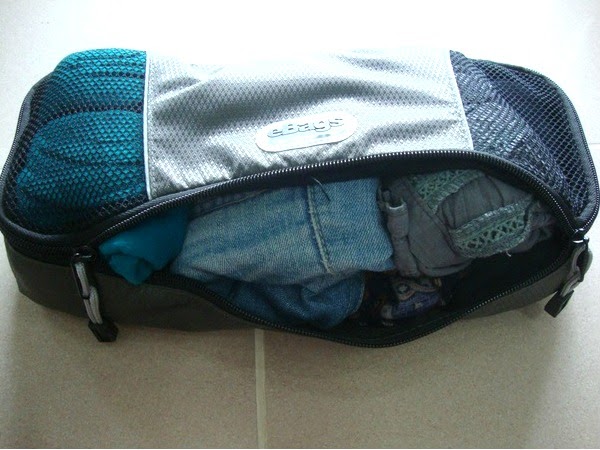 Start working your zips around and adjust the clothing as you go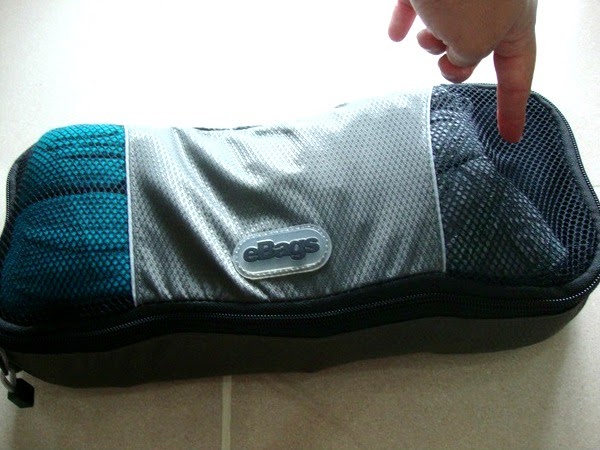 Once the cube is closed, look for any available spaces to squeeze additional items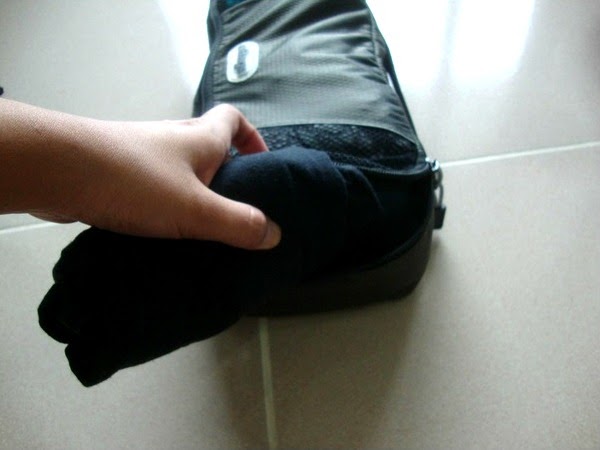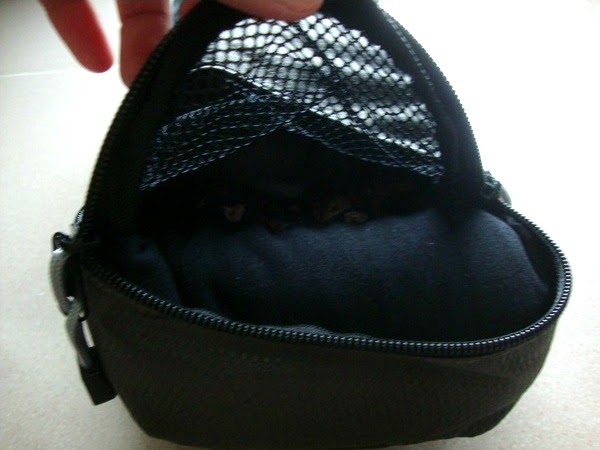 Bring the zippers around close to the available space and push in the items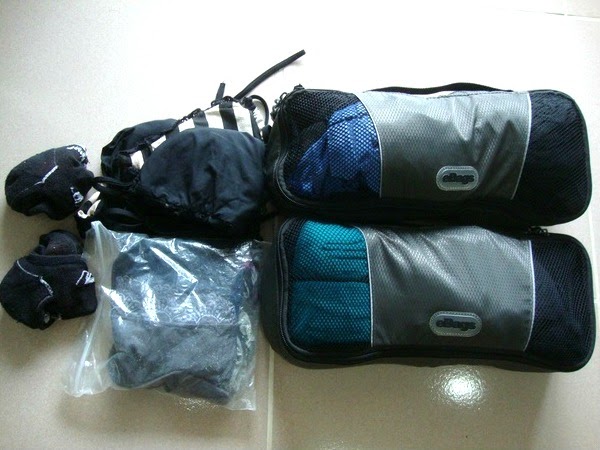 Inspect the remainder items and see if there are an opportunities to maximize space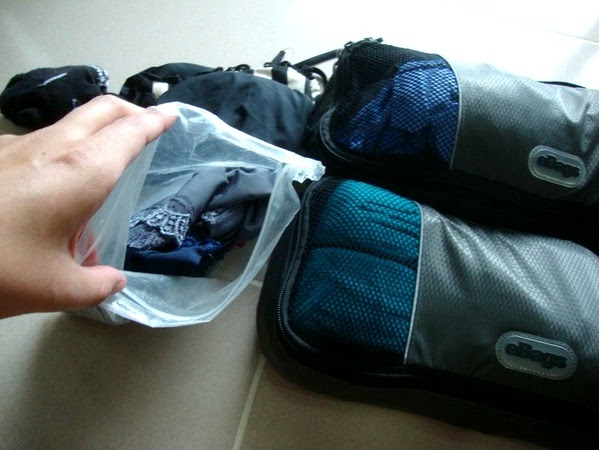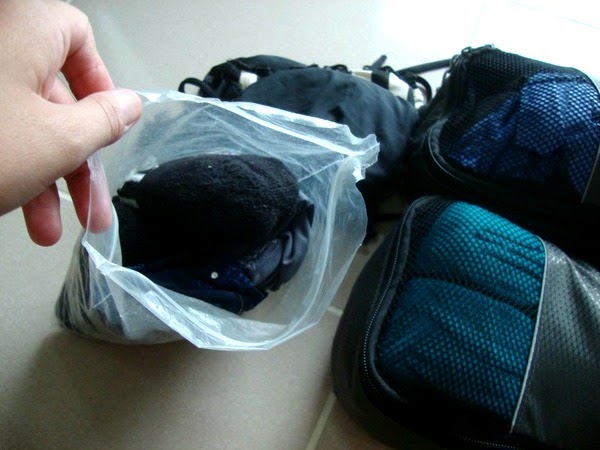 I've got room in my Ziploc underwear bag so I add my socks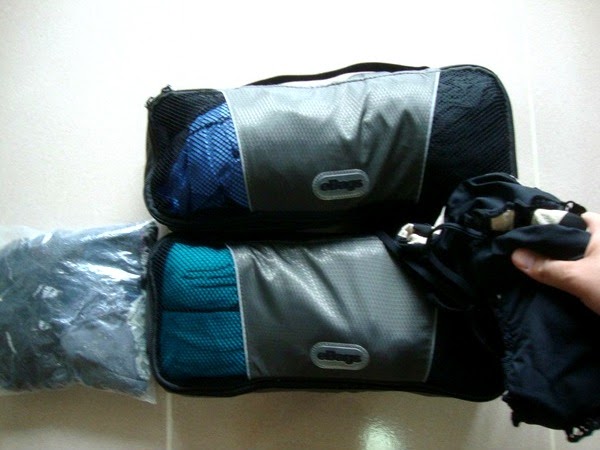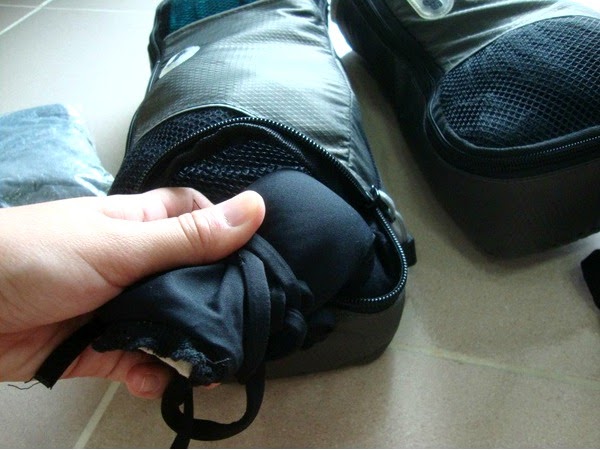 I only have my bathing suit left and find a bit of space in the other cube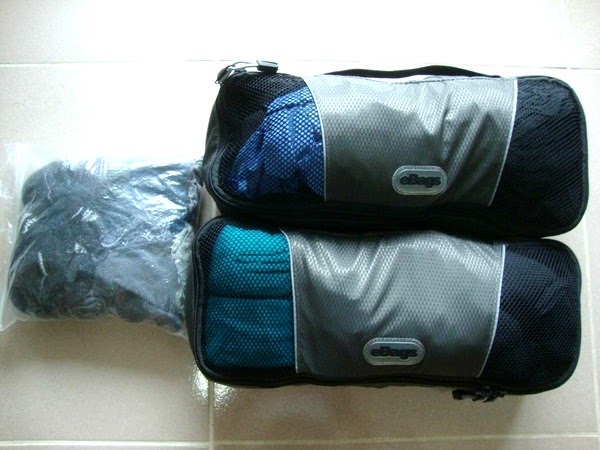 everything's now packed in two packing cubes and a small Ziploc

I use an easy to clean makeup bag
For Minimal Makeup and Accessories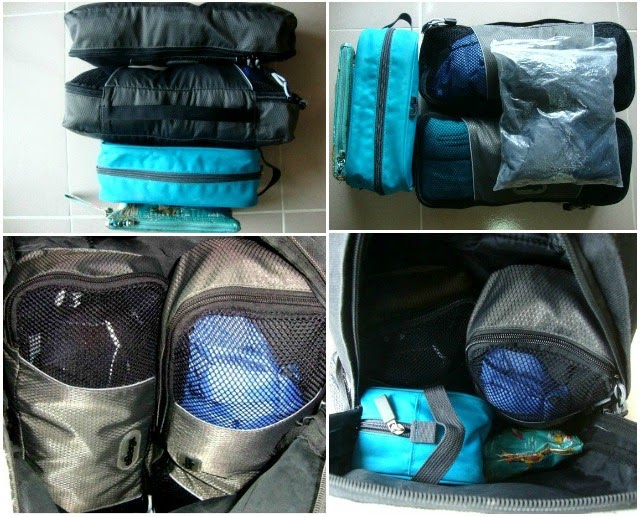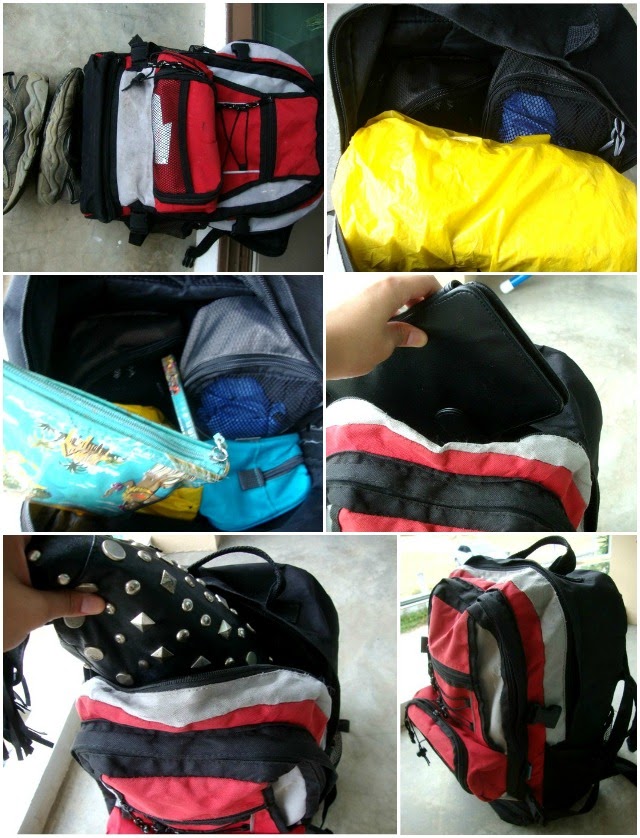 Here you can see the difference between 80L, 55L, and 35L size backpacks.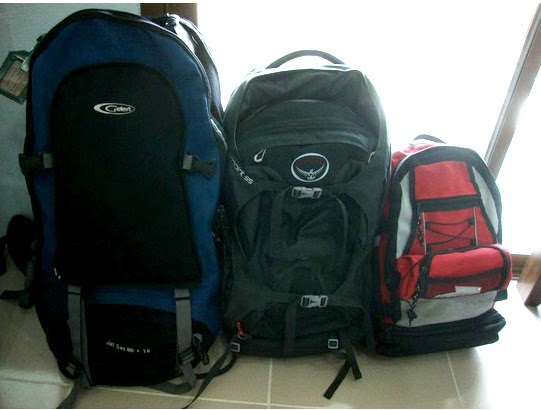 As you can see in my ultimate packing hack, I like using packing cubes not only to organize but also compress my clothing to maximize my space. Using them as shown in this post will help you fit most clothing into a smaller bag. Please read this post for alternate ways of using packing cubes.
---
What are your packing hacks?
---
For more packing tips please read these posts:
---
We hope you liked this post on one of my top packing hacks to maximize luggage space. Please share it with your friends on Facebook, Twitter, or Pinterest. Thanks for reading!
---