Support TFG by using the links in our articles to shop. We receive a small commission (at no extra cost to you) so we can continue to create helpful free content. As an Amazon Associate, we earn from qualifying purchases made on Amazon in addition to other retailers featured on the blog. Thank you, we appreciate your support!
Today's travel fashion girl is Anna, who loves traveling and dreams to see the whole world. In the meantime, she travels as much as she can and as light as she can, testing new tips and tricks along the way.
Recently, she started her own travel-fashion blog, where she writes about her travels, shares travel & packing tips, and inspires people to travel through films. She loves fashion too, so she interviews fashion designers to find out how the global fashion inspires them. Get inspired too in Dreamista.gr – but, beware, it's all Greek to you!
---
Interview: Anna Paparizou
---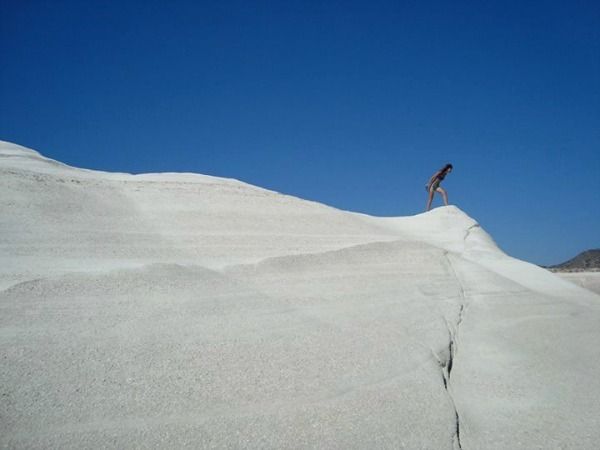 Q: How would you describe your travel style?
Effortless and comfortable.
I like sightseeing till my feet hurt, so I always have comfy shoes on. At the same time, I like looking good in pictures, so I pack clothes that all go well together. I never pack any jewelry. I do pack whatever I need to feel good no matter the weather: dresses in the summer, scarfs and hats in the winter etc.
Q: Do you prefer to travel carry-on or with a regular suitcase bag?
It depends on how long I'll be away. If it's just for 2-5 days, which means we're going on a road trip or some Greek island, me and my husband share a small backpack and the motorcycle's bag. If it's for longer, it depends on the season.
In the summer, my carry-on is my beach straw bag. It's huge. In the winter, it's a small bag with just the flight essentials (passport and boarding pass, iPhone, book, travel guide, ear-plugs etc.) In any case, I never go away with just my carry-on; I always need a regular suitcase if I go away for longer than a week.
Take a look at our step by step guide for choosing luggage.
Q: Do you recommend any particular bag or suitcase brand/model?
I love Samsonites and Delseys, but I make sure they're hard, so that they don't get ripped while being carried from airport to airport.
Check out TFG's recommendation on the best carry-on suitcases for traveling Europe.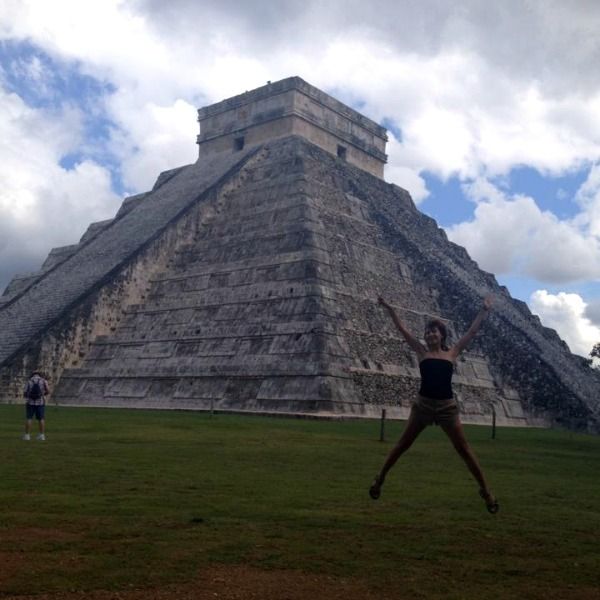 Q: Are you an overpacker or do you underpack?
Somewhere in the middle, I guess. I don't overpack, even if we're going on a road trip and we have a whole car to ourselves. I don't underpack either though. I'm not the kind of gal who can go away with one outfit and shop on the way or pay for laundry. It doesn't seem to be an affordable solution. I prefer to spend my money on a cool accommodation, some great meals and memorable excursions.
I guess I always pack the essentials!
Q: How do you stay stylish while traveling without access to an entire closet?
That's easy: I plan ahead! I love creating outfits on my mind out of few items hanging in my closet. I do that days before I start packing, so when I do, the outfits are already there. That's a lot easier in the summer of course, when I just pack dresses and sandals and some beach clothes.
The other seasons are more challenging. I need to decide which jacket goes with which 2 pairs of jeans and with which pair of shoes and then decide on 3-4 sweaters and one scarf that go well with all the rest. The fact that all my warm clothes are black, grey, white and beige helps a lot 😉
Q: What are your three must have travel essentials?
I never go away without my hiking boots (winter) or hiking sandals (summer). We always hike while away or sightsee until our feet hurt – so I need a good pair of shoes. I always have a good camera too, for great quality photos for Dreamista.gr. Last but not least, my BB cream, because it's good for my skin and it's a make-up too!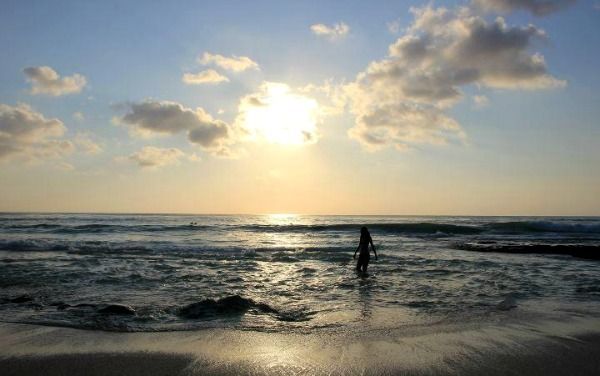 Q: What destination was the most fun to dress for?
Rome! I knew that Romans dress impeccably and I felt the need to blend in. So, I packed clothes that weren't so comfortable (no hiking boots there!), but I tried to have a street style that would look good there – and great in photos!
Mexico, too! Packing my swimsuits and sandals and trying to recover all my summer clothes and beach outfits that were buried after 4 months of cold and rain, was so much fun!
Q: What destination surprised you the most with the ways locals dressed or their type of clothing?
Bali! I loved the traditional clothing. It's colorful and beautiful, not exposing much skin but still embracing the feminine body in a wonderful way.
Q: What's your preferred travel outfit on a plane?
I like flying comfortably. I wear comfortable clothes, usually tights in the winter with some oversized sweater and easy to take off boots, and shorts with a t-shirt in the summer with my Tewa sandals. I always wear make-up too, because the airport air is bad for my skin. So, with that in mind, I try to create an outfit that is picture-perfect too (the right jacket always does the trick), and since I have make-up on, some lip-gloss, mascara and rouge are a good idea too.
Check out some of our favorite airplane outfits.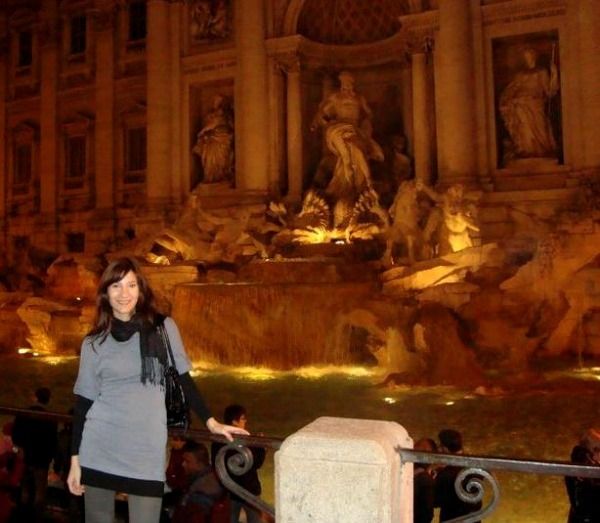 Q: What are your favorite travel accessories?
A pashmina in the winter (spring and fall). It goes well with my jackets and coats and at the same time, it can cover me while on the plane. And a sarong in the summer: I can lay on it on the beach and at the same time, it can cover me in the ship and protect me from the freezing air-condition temperatures!
Q: What are your favorite travel beauty essentials?
My BB cream, that is good for my skin and it's make-up too. An oil for my hair. And my perfume. All in sample sizes.
I pack a whole series of make-up products (mascara, lip-gloss, rouge, but no eye-shadows) all in sample sizes.
Q: Do you have any specific hair or makeup products that work great for travel?
Whatever I find in sample size! My lenses liquid, shampoo, conditioner, mascara etc., eye cream… you name it! Whenever I find anything in sample size, I get it and keep it in my "for traveling" box.
Q: How many pairs of shoes do you travel with and what styles?
I only pack shoes in the summer. The rest of the seasons, I make do with the shoes I travel with. In the winter, it's just my hiking boots. Autumn calls for longer boots. Spring is for sneakers. And summer is for flat sandals, 3-4 of them!
Check out TFG's tips on choosing the best shoes for travel.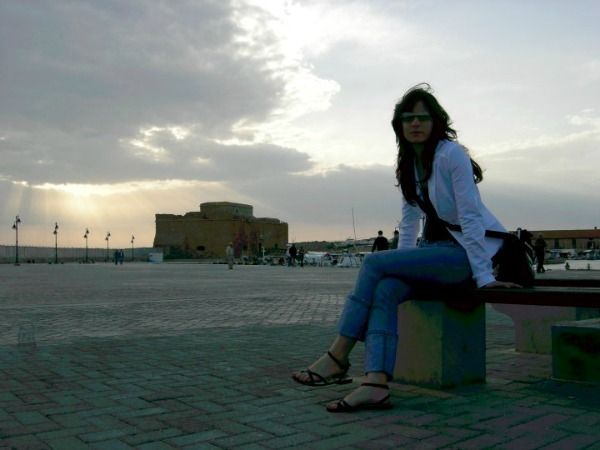 Q: Do you have any recommendation for cute and comfortable footwear?
Sneakers! White, in particular.
Find out our top 10 cute and comfortable travel flats.
Q: What was your biggest travel fashion or packing mistake?
When I went to Amsterdam in November, with a coat that was not warm enough. It looked great on pictures, but it didn't help with the rain and the cold at all…
Q: Finally, any travel packing tips for new travelers?
Be on the look-out for beauty and make-up products in sample sizes. If you find shampoo under 100 ml, get it! Always pack for the weather in your destination. You won't need socks in Greece in the summer or sneakers in Western Europe in the winter. And never overpack: packing 7 satin shirts for your big presentation is just a waste of space, so make up your mind before you close this suitcase!
---
If you'd like to be interviewed on Travel Fashion Girl, please submit your details here.
---
For more traveler interviews, please read:
---
Hope you liked this interview with Anna Paparizou. Please share this post with your friends on Facebook, Twitter, and Pinterest. Thanks for reading!
---