Support TFG by using the links in our articles to shop. We receive a small commission (at no extra cost to you) so we can continue to create helpful free content. As an Amazon Associate, we earn from qualifying purchases made on Amazon in addition to other retailers featured on the blog. Thank you, we appreciate your support!
Everything you pack adds up in your luggage. Learn how to pack toiletries and downsize what you use so you can travel carry-on only!
---
How to Pack Toiletries
---
Table Of Contents
Travel Fashion Girl help! A reader asks:
I'm hoping to travel light in a carry-on only. How should I pack my toiletries so they don't take up too much space and weight?
One of the most common issues I see travelers encounter when they try to travel light is how to pack toiletries for carry-on. They want to take everything with them.
This is an issue I've personally tackled before! I made it my mission to not only choose the right clothes and shoes to downsize my packing but also do the same with my toiletries yet still able to take my favorite beauty products. Check out how I started in the video below: 
Learn how to start downsizing your toiletries in this video!
There are many ways to downsize, from decanting to BIT (buying it there), to combining beauty products. Let's break down some of my tried-and-true strategies for how to pack toiletries for travel!
How I Downsize Toiletries for Travel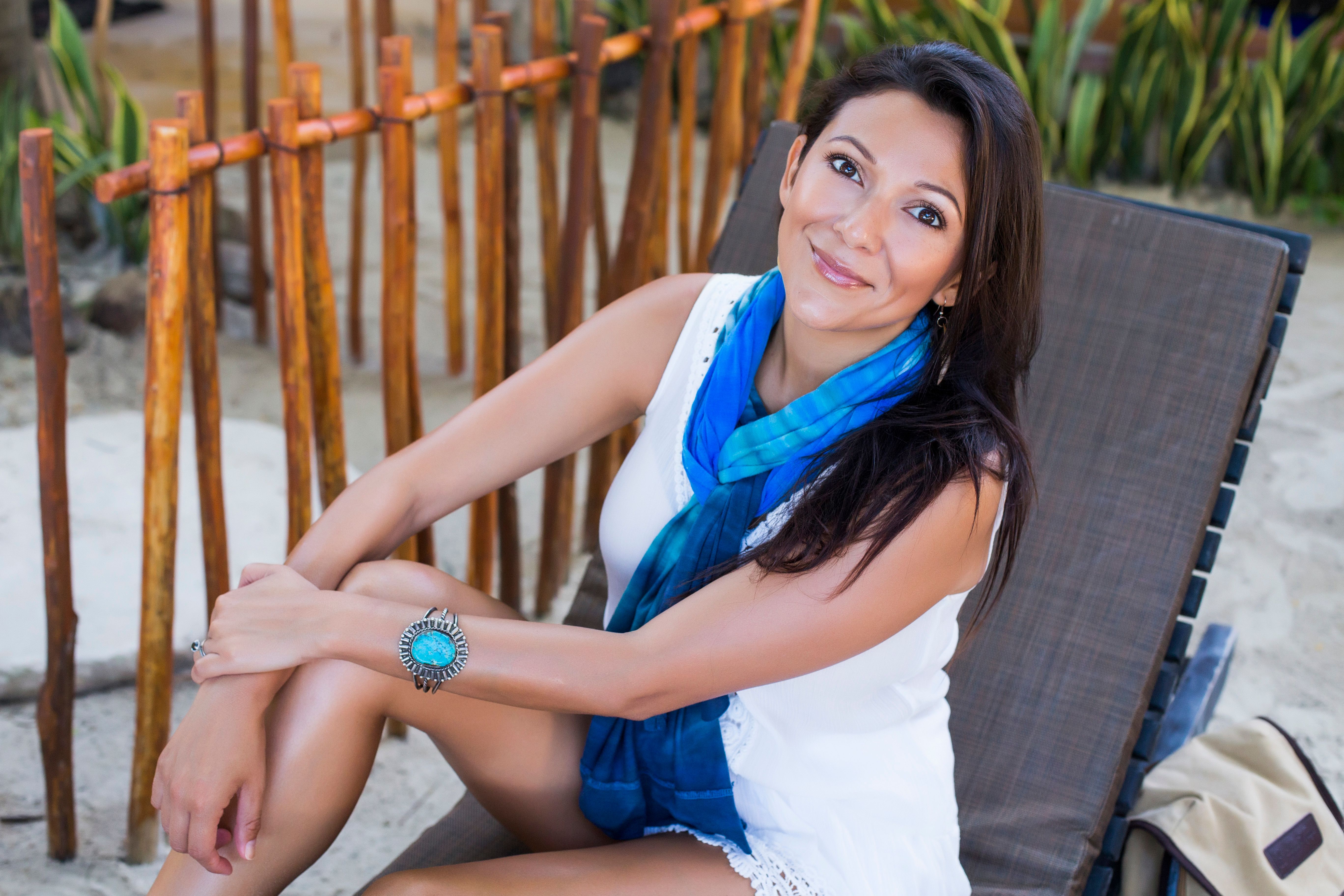 Start With a Toiletries Packing List
One of the things that I always recommend is a checklist or packing list. A list helps you brainstorm and determine everything you need to bring. A packing list helps you not forget anything once it comes time to pack.
Packing lists are important for everything you pack—from your wardrobe to your electronics to your toiletries.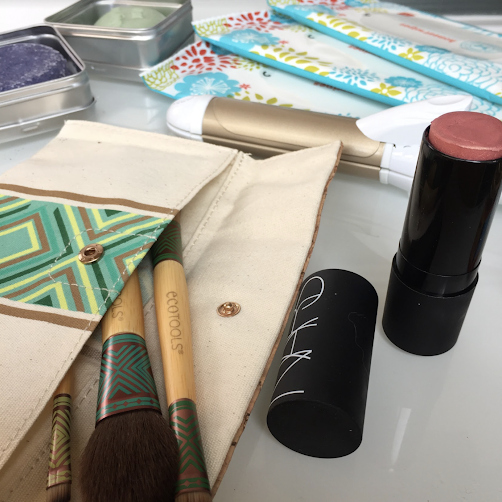 You don't even need to create your own checklist because we've created a helpful and very thorough printable toiletries checklist. You can click here or click the image below in order to open the editable file.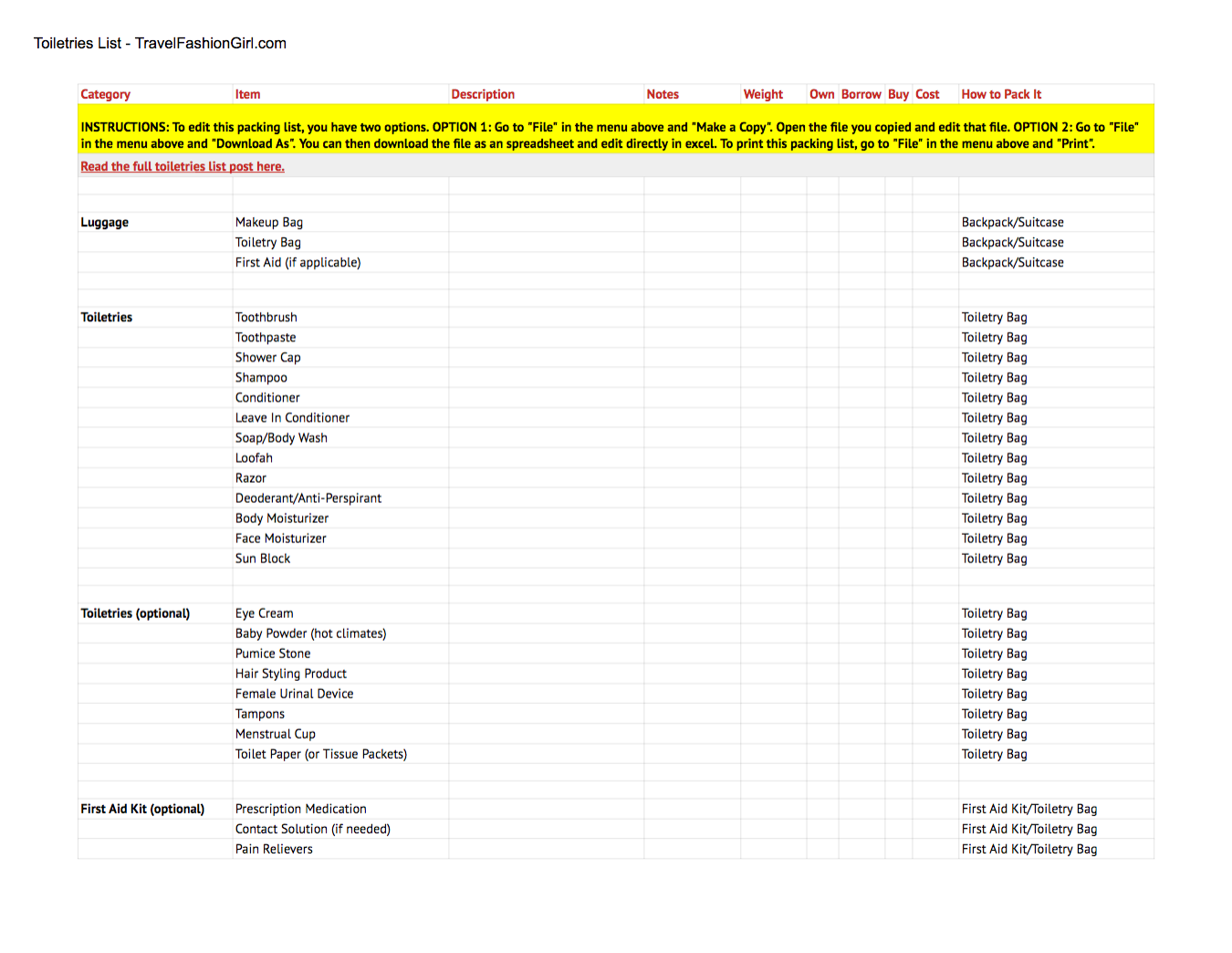 Printable Toiletries Checklist
The list features unique categories to help you pack for your trip efficiently. It includes all the items listed in various categories above and has spaces where you can fill in your own information:
You can write in an item's weight (lighter items means less overall baggage weight).

You can note if you need to purchase something or if you already own it.

And most importantly, you can organize where you'll pack each item including suggested packing organizers like

these

.
This packing list for toiletries includes everything you could possibly want, so you should customize it to your needs. Cross off the items that don't apply to you. 
We've also created packing lists for not just toiletries, but for everything that you could possibly think of—check them out here! 
Check out our ultimate guide to travel toiletries!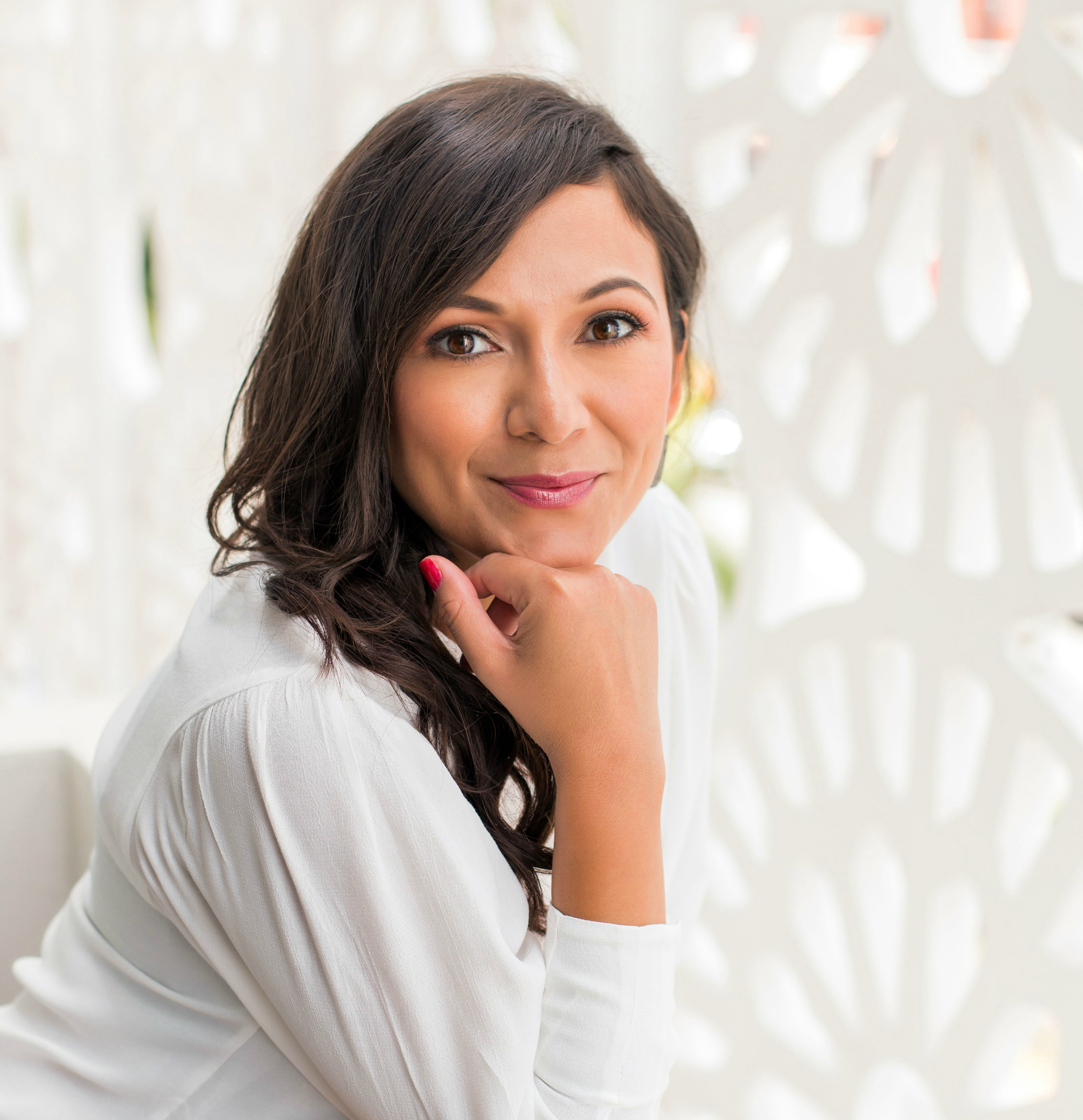 Choose a Carry-On Toiletry Bag
A lot of readers ask me about my beauty and skincare routine, and I use quite a few products. (Feel free to read about my routine here.) However, I'm able to downsize them into travel-friendly sizes and pack them into this small toiletry bag.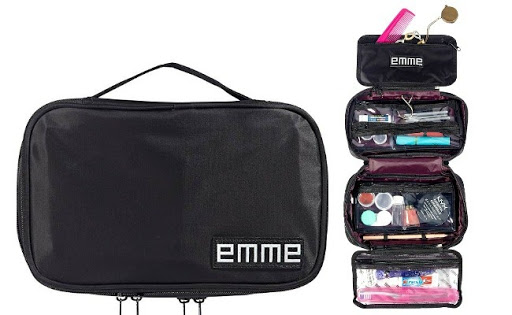 Emme Petite Cosmetics and Toiletries Travel Bag
Many people have asked me what bag this is and are amazed at how small it looks, but it fits so much. The Emme toiletry bag is really compact and probably no more than 6 inches wide and 5 inches high. 
I love it because it has a couple of features that are really important to me. First, it's small yet roomy. I can fit everything I need in it. Also, it's very durable. I've had it for a while, and it's been holding up so well! Sadly this toiletry bag is no longer available and I've recently replaced it with the BAGSMART toiletry bag.
Having a toiletry bag and downsizing into travel-friendly sized reusable containers also means I waste less, yet I can still bring my fave products. Overall, to find the perfect carry-on toiletry bag for you it can depend on the amount and number of products you use and how you prefer to travel.
Here are some more awesome picks for toiletry bags that can get you started on packing efficiently!
More Toiletry Bags to Save Space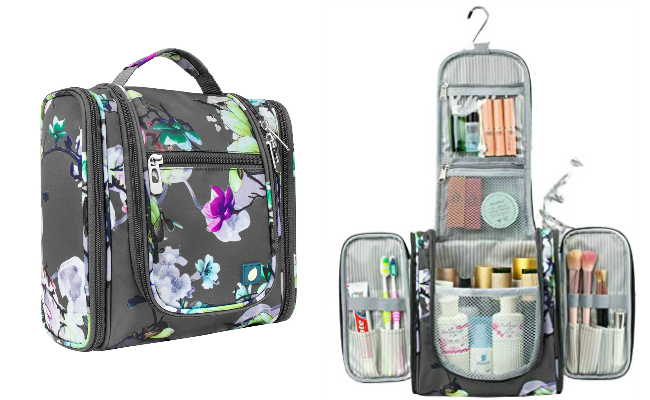 PAVILIA Hanging Travel Toiletry Bag
The PAVILIA has a central compartment, two pockets, and a bunch of smaller pockets (12 to be exact) that can fit items like a toothbrush or travel makeup mirror. 
You can hang it from a door or shower and it can be stored away easily when you return from a trip. And bonus, the lining is water-resistant, along with waterproof compartments to keep out anything that could leak.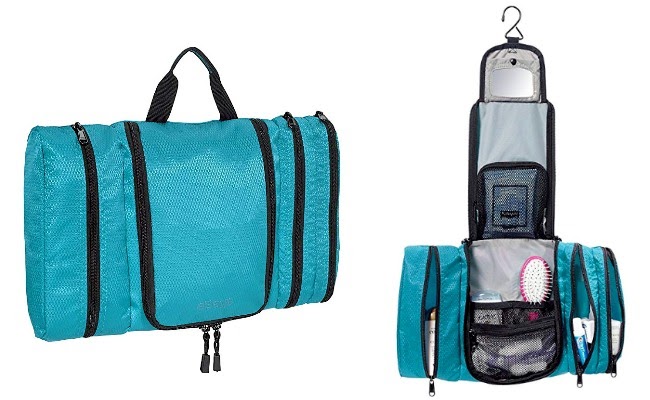 Shop: Amazon | eBags | Walmart
eBags Pack-it Flat Toiletry Bag
The eBags Pack-it Flat is wonderful for the "over packers" (we're all guilty of it, me especially!). It's flat and slim and takes up no more room than a pair of jeans.
As one of our readers' favorite toiletry bags, it contains four compartments to keep your essential beauty products organized and in place, saving you the chore of uprooting everything just to find your toothbrush. The bag has the option to expand, giving you an inch of extra storage space, too!
Bago Hanging Pink Toiletry Bag
Bago Hanging Toiletry Kit
The Bago is a flat hanging toiletry bag made of durable and lightweight Rip-Stop Honeycomb waterproof fabric and has multiple mesh compartments for ultimate organization! 
With its nearly endless pockets and compartments it'll easily hold all your essentials and it has a handle and hanging hook. Excellent addition to your packing needs!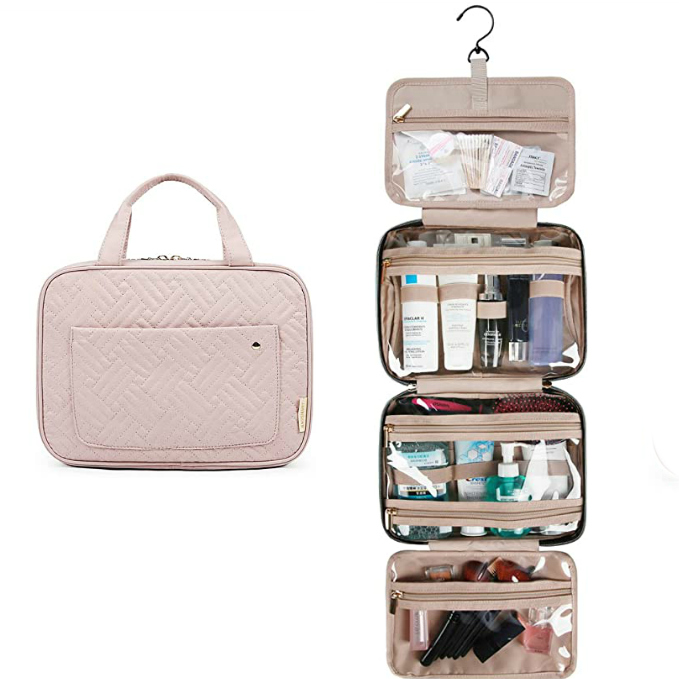 Shop: Amazon
BAGSMART Toiletry Bag
This pretty-looking BAGSMART bag has four compartments with a unique design—there are elastic straps in the main pockets that keep bottles upright (no spillages!). 
This puppy is a 360-degree swivel metal hook that won't slip and the two-way zipper means super easy access. So suitable for travel because it's also water-resistant!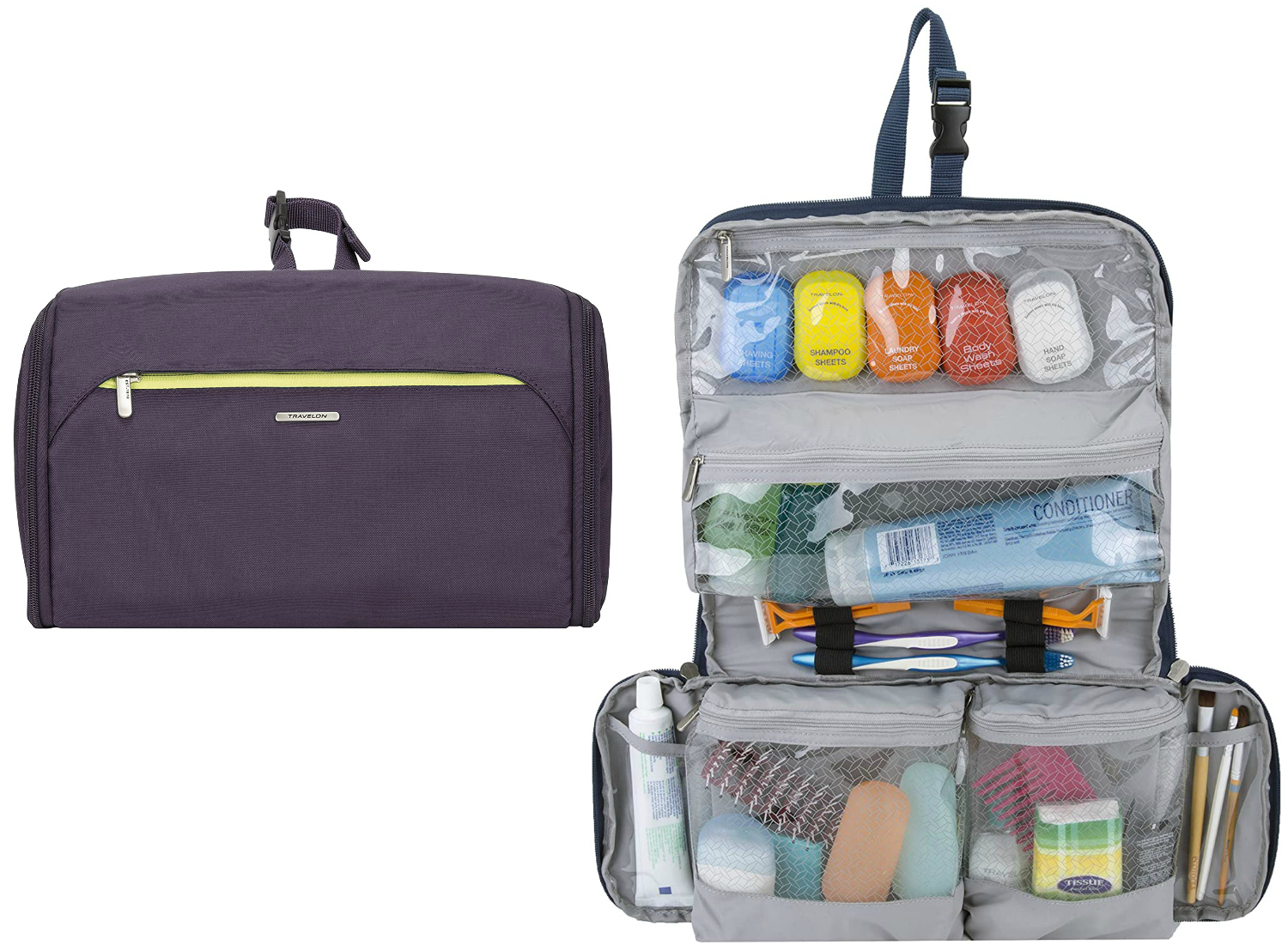 Travelon Flat Out Toiletry Bag
Another flat design, the Travelon is the perfect convertible design, It can be opened out flat for packing in your suitcase (taking up minimal precious space) or zippered into a compact case with a convenient strap handle.
The polyester case features four clear zippered compartments in a variety of different shapes and sizes that give you a viewing of all your organized beauty products, allowing you to easily see where everything is and minimize rummaging. There's also a front pocket zip for smaller items and elastic loops to hold cosmetic brushes and slim items.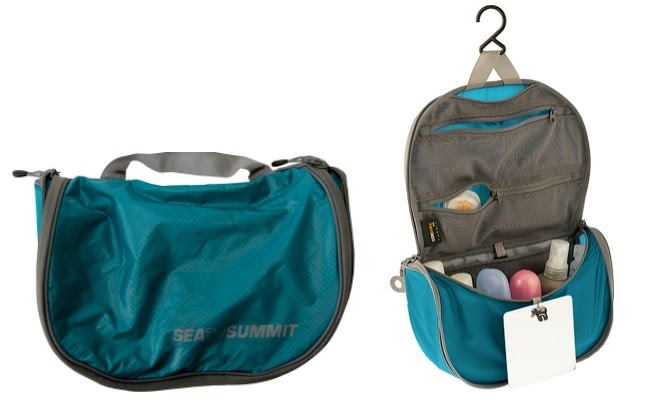 Sea to Summit Travelling Light Hanging Toiletry Bag
Readers have raved about this one, so I finally bought the Sea to Summit as well and love it! It's lightweight, hangs, and is a nice size for short to medium-length vacations. This bag is perfect for on-the-go beauty and ideal for travel size containers. 
It can easily be hung up, giving easy access to its many pockets and compartments. When it's time to leave, it conveniently zips back up into a travel case, slotting perfectly into your luggage. A random bonus is that this bag includes a travel mirror—a small feature but so well done!
Want even MORE options? Our readers recommend the best toiletry bags!
Additional Tips to Help Downsize Toiletries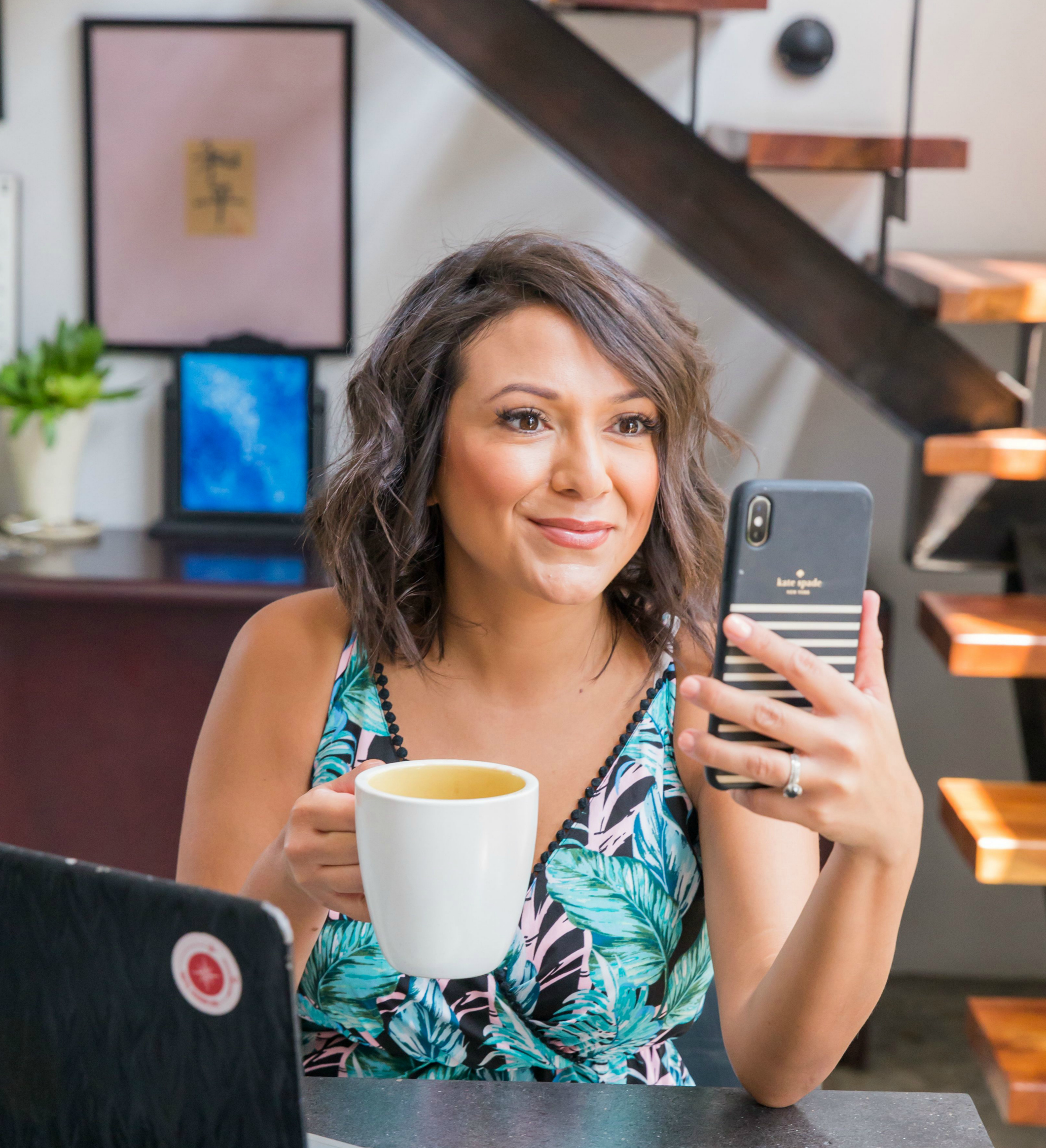 Run Through a List of Toiletries
I start by gathering everything I normally use, from my shampoo to makeup wipes, moisturizer, toothpaste, etc., and decide what's necessary for a particular trip. For example, I go through my toiletry checklist and think, "What do I need for the shower?" I'll need shampoo, conditioner, and body wash.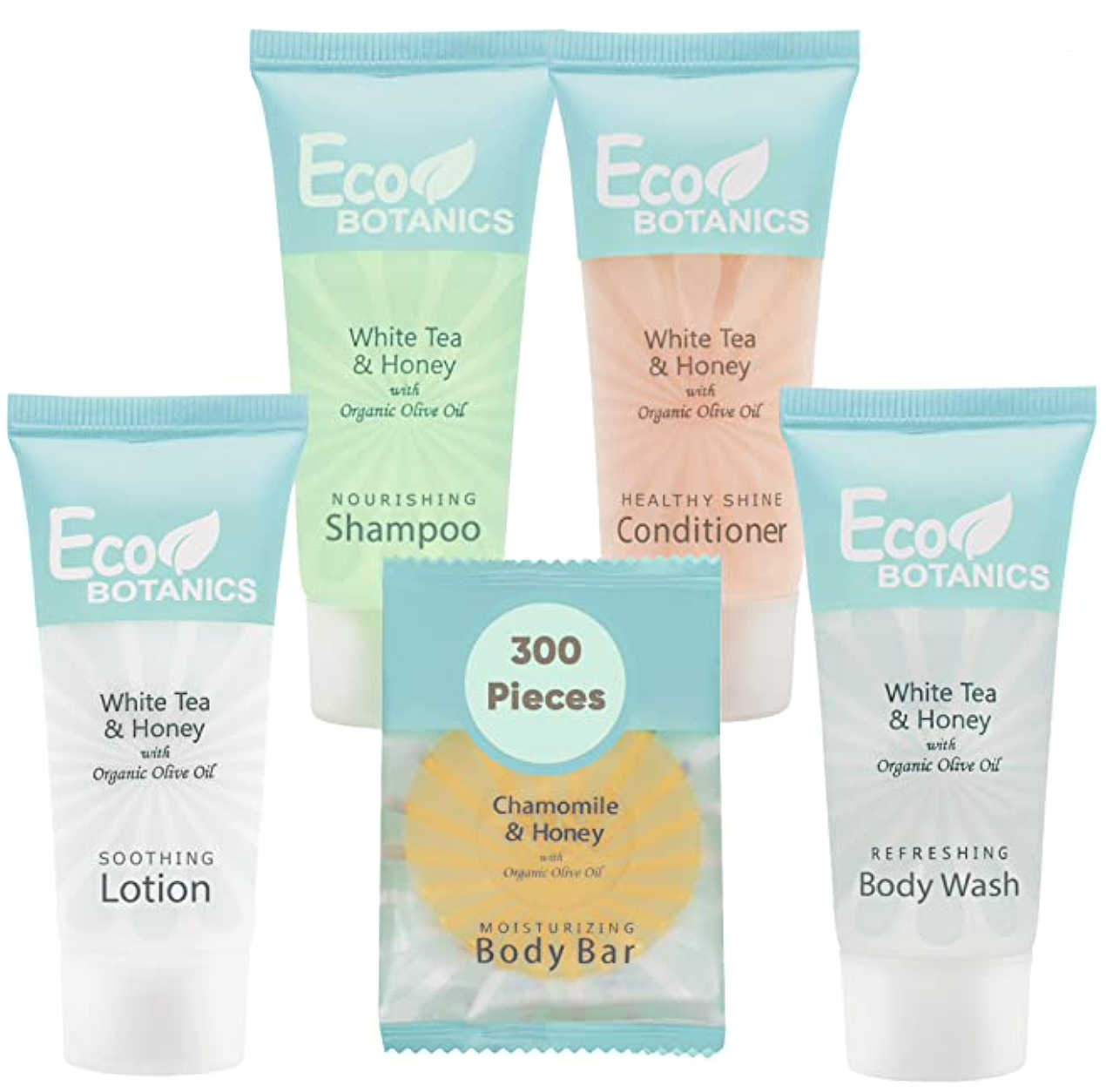 Eco Botanics Travel Bath and Shower Set
If it's a short trip, I won't even bring my normal supplies, because I can use hotel-sized products that I already have. If I'm staying at an Airbnb, I'll ask if they provide toiletries or look at their list of things they offer. 
Lastly, if I'm staying for a longer period of time, I'll buy these supplies at my destination.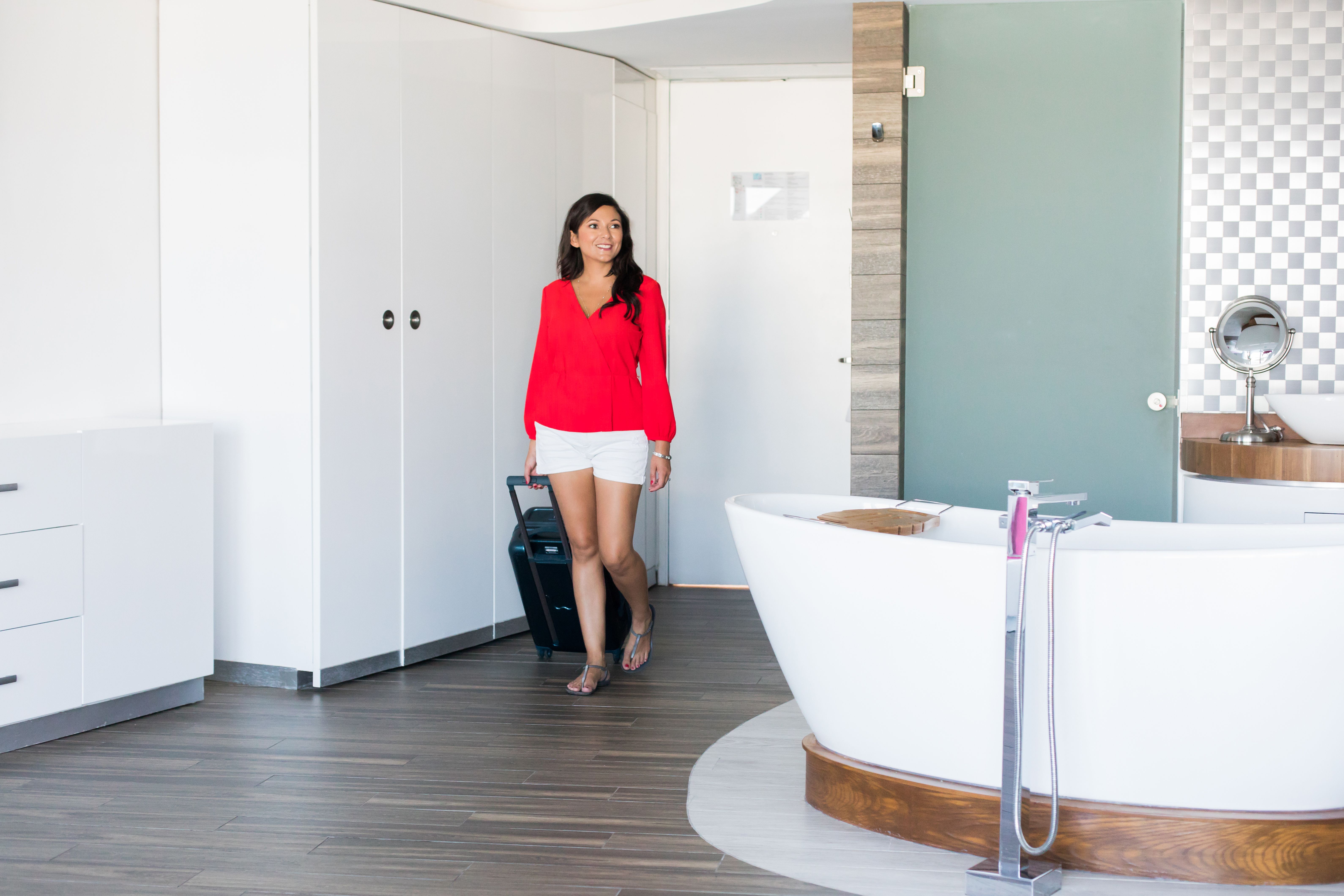 Start With a Day's Worth of Toiletries
if I'm buying my beauty supplies for the length of my trip, I always like to start with at least one day's worth of carry-on toiletries, including shampoo, conditioner, and shower gel. This is where I save the most weight and the most space.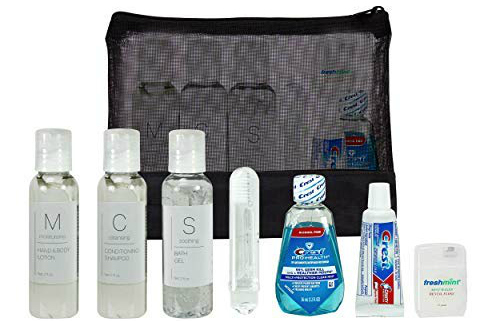 Often, I even will go smaller than a travel-sized container and take a sample, which I usually get from Sephora. It's just one-time use shampoo and conditioner, so it's a really easy way to get started on my trip without taking up any space in my luggage. You can learn more about how to pack liquids for carry-on in this post.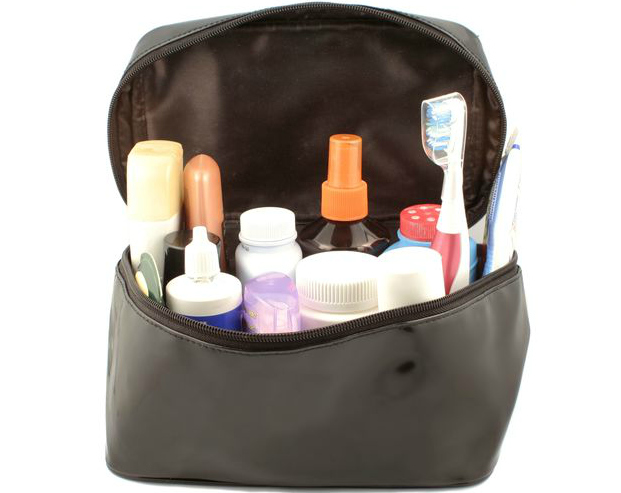 Decant Essential Toiletries
Many of us have products we can't imagine traveling without. If they aren't available in travel-sized containers, use reusable containers. These are awesome and allow me to take the product I want in a smaller size. 
I find one small container will usually last me about a month. If you aren't sure, test it out! Do a trial run before your trip to see how long a travel-sized container will last for you.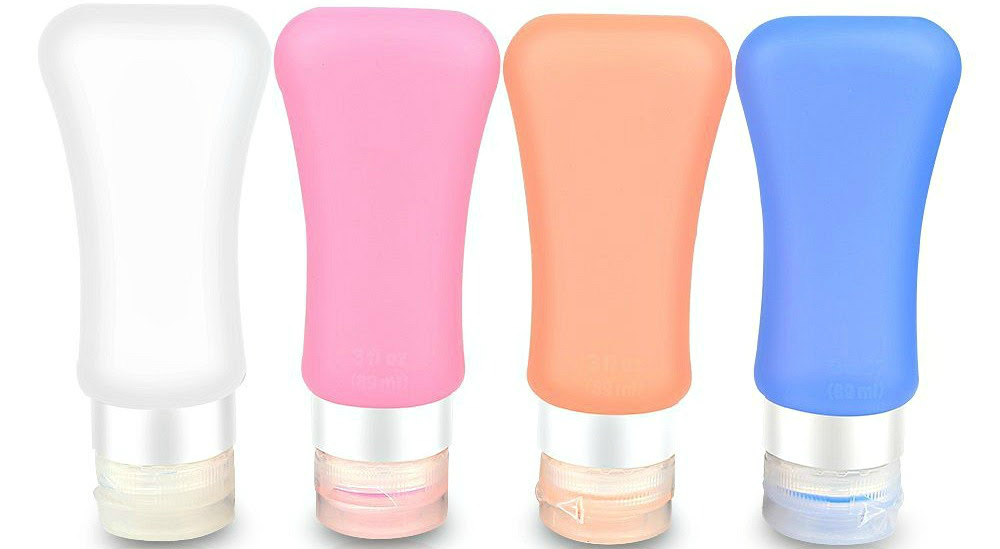 You even can use these reusable carry-on toiletry containers on extended trips. For long periods of travel, I might buy a full-size product at my destination, use what I need, and then decant the rest into a smaller container to take with me to my next destination.
Check out our recommendations for the best travel containers!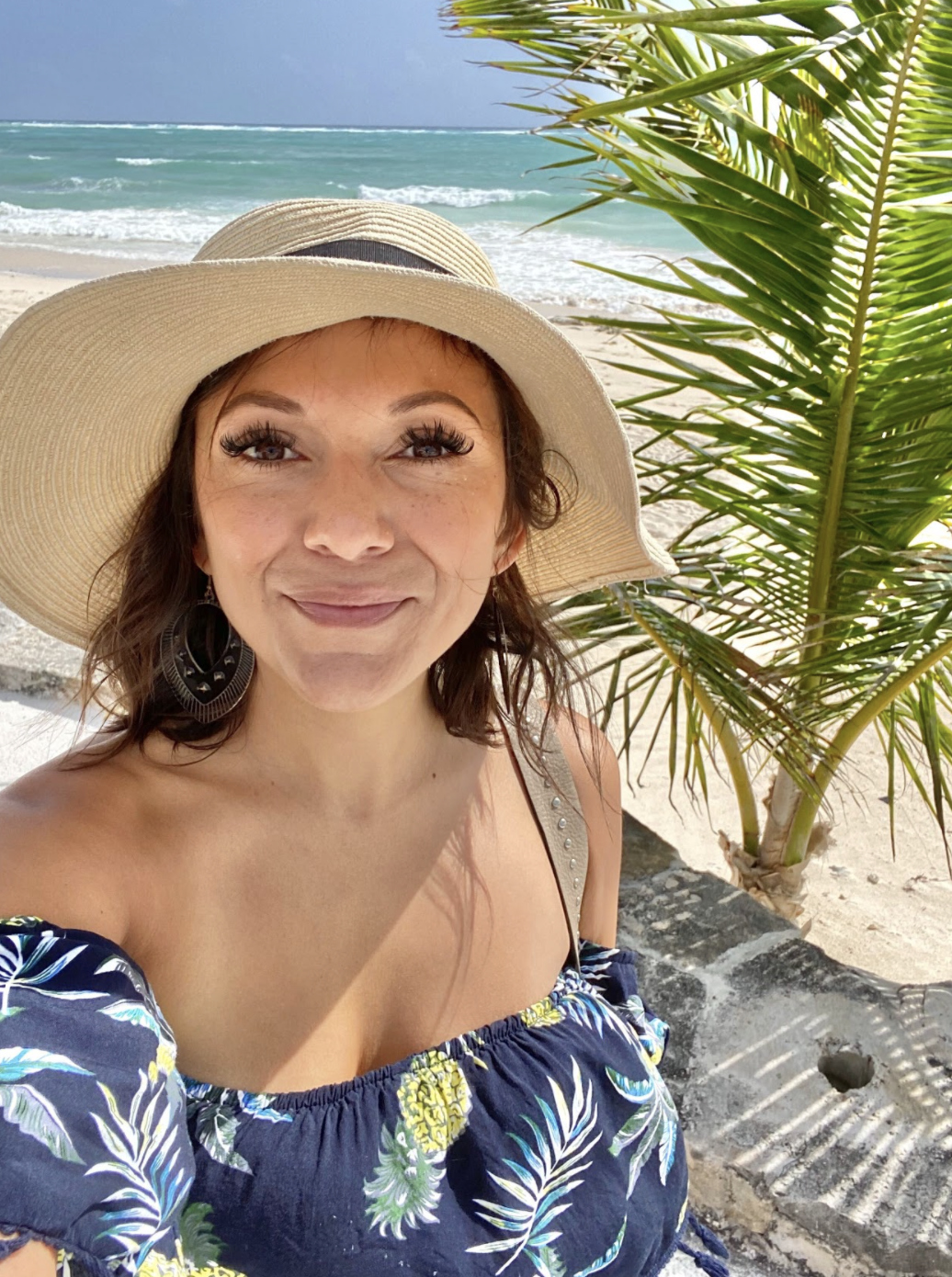 Bring Double Use Toiletries
When I'm traveling, I try to cut down on the toiletries I use by blending them. 
For example, instead of using a moisturizer and a sunscreen, I use Cetaphil's daily moisturizer, which is SPF 50. It's super moisturizing and has a great amount of sun protection in it, so I'll know my skin is protected, even in really sunny and tropical climates.
These are the best face moisturizers that also double as sunscreen according to our readers.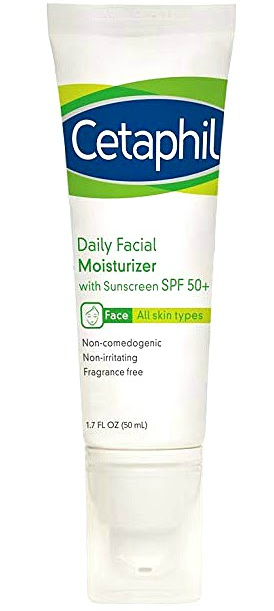 Cetaphil Daily Facial Moisturizer With SPF 50+
You can do this for a lot of other products, too, such as two-in-one shampoos and conditioners, and cream blushes that can double as lip products. You could also pack even lighter with this list of solid toiletries.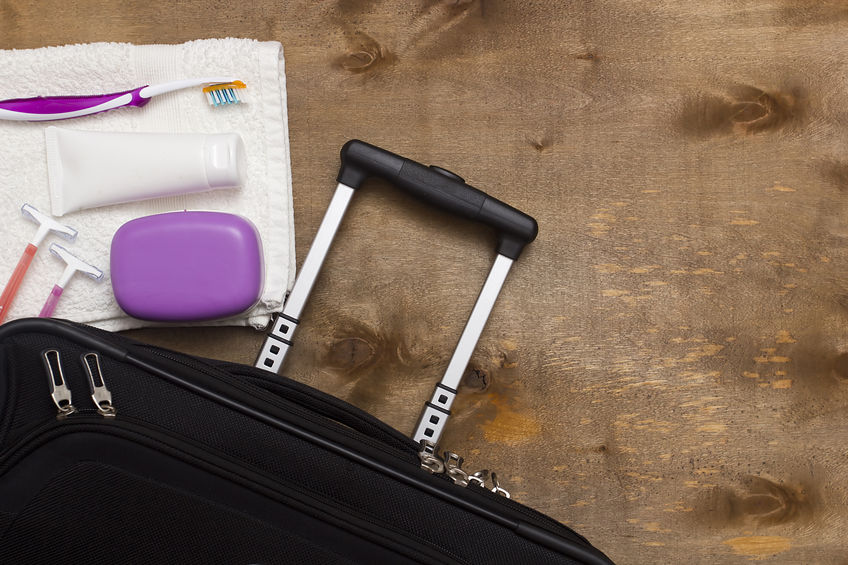 Consider the Travel Toiletries Available to You
Remember, if you have a product, such as a face wash you use, and it can be purchased at a drugstore or pharmacy, consider buying it at your destination. Many common drugstore brands are available around the world. Make a toiletries shopping list to take with you, if you decide to purchase at your destination.
For example, if you wear contacts and need to carry contacts solution, you usually can buy that anywhere. Before I got LASIK, I had to carry a contact solution, and it was such a pain, so I preferred to buy it when I got to my destination.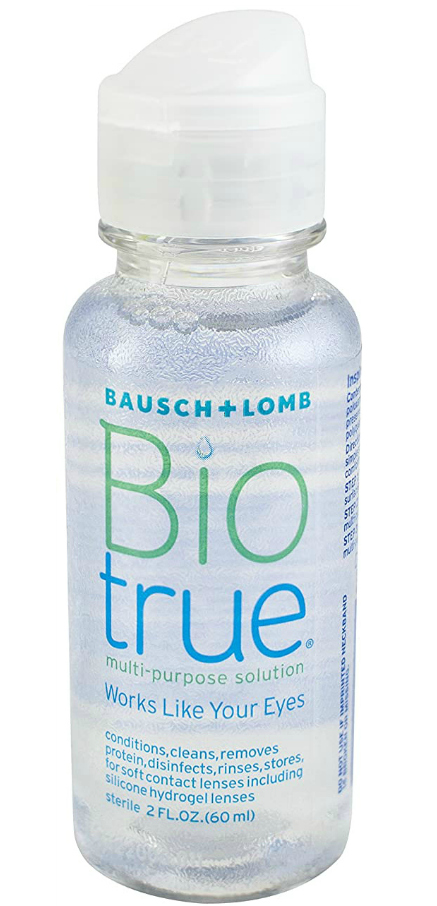 If you do travel with liquids like this, make sure you put some plastic wrap around the lid to keep it from leaking. This is a great tip for how to pack toiletries for air travel, too!
Body moisturizer is the same—I don't pack it, I buy it at my destination. I find something simple that gets the job done. For this, I love Cetaphil's moisturizing lotion. It's nothing fancy, and it's scent-free, but it moisturizes my skin and never irritates it. It's also easy to find when I'm on the road.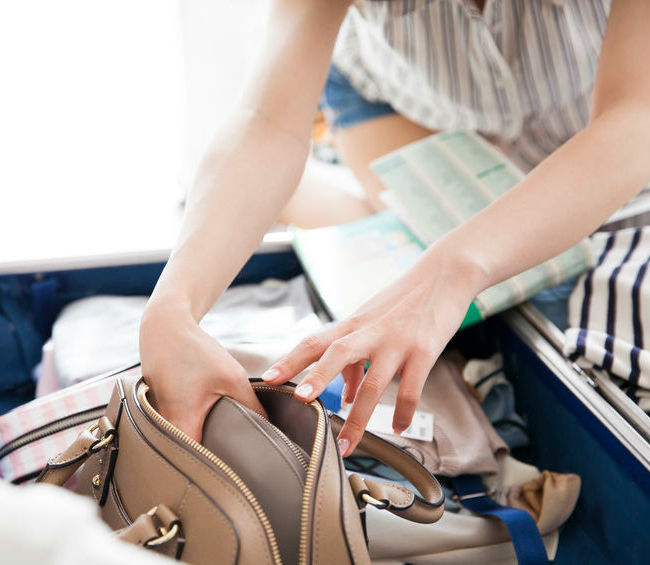 Hopefully the tips above help, now check out my strategy for how to pack toiletries for carry-on: 
And voila! With a few packing strategies, you can cut your toiletries in half—or more—so you're less weighed down!
Learn even more tips with my Pack Light Stylishly e-book!
---
What's your favorite strategy for how to pack toiletries? Share in the comments below!
---
For more packing tips, please read:
---
LIKED THIS POST? PIN THIS PIC TO SAVE IT!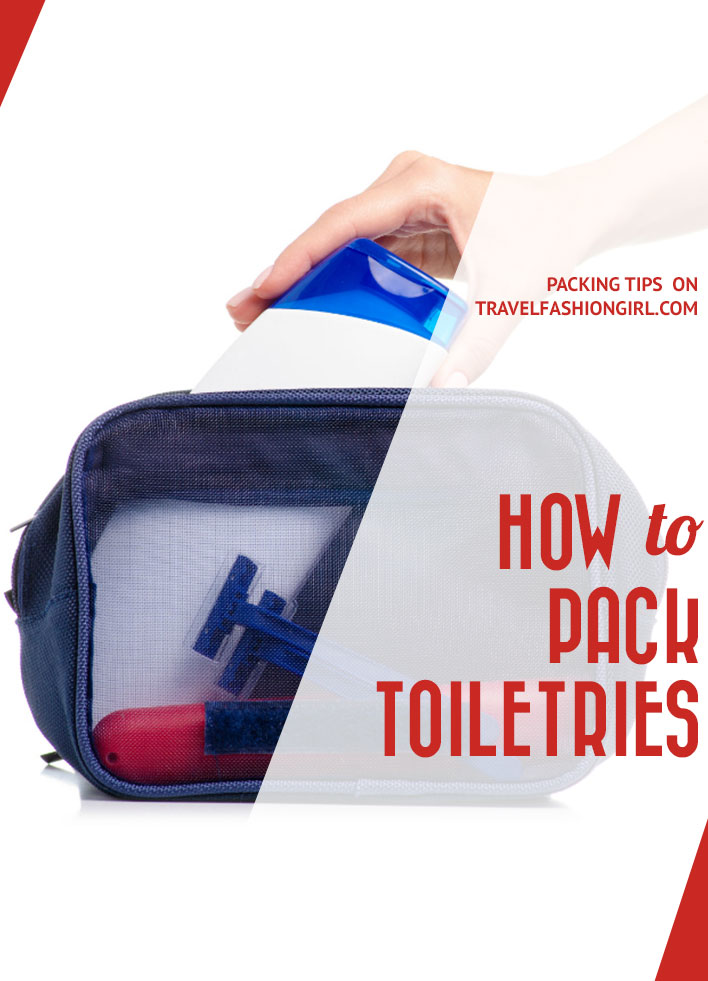 ---
We hope you liked this post on how to pack toiletries. Please share with your friends on Facebook, Twitter, and Pinterest. Thanks for reading!
---