Support TFG by using the links in our articles to shop. We receive a small commission (at no extra cost to you) so we can continue to create helpful free content. As an Amazon Associate, we earn from qualifying purchases made on Amazon in addition to other retailers featured on the blog. Thank you, we appreciate your support!
If you're wondering how to dress in Singapore you may be surprised to know that it varies greatly from other parts of Southeast Asia. Keep reading to find out why!
---
How to Dress in Singapore
Written By: Kelly Ella Maz
---
Singapore is a unique mix of Asian and Western influences in a city so diverse it will make you feel like you've visited five countries in one day!
Read our complete year-round Singapore packing list for more info.
There's so much to see here which is why comfort is so important, but it's also a very trendy city so you're going to want to look your best as well. The five packing tips below will help you find a happy medium between comfortable and trendy during your trip to Singapore!
➊
Walking shoes to explore every neighborhood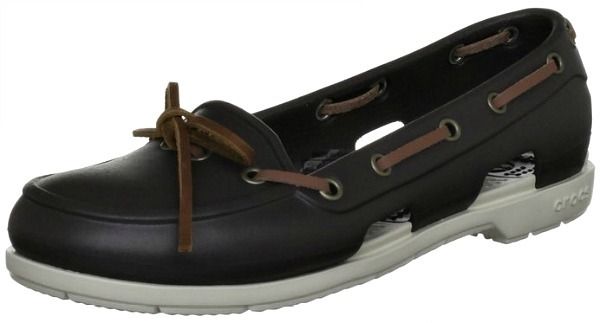 With so much to explore over a huge city you're going to need a great pair of walking shoes to save your feet! I'm loving my new Crocs boat shoes because they look great with both dresses and shorts and they look much cuter than running shoes.
The fact that they're water resistant (thanks to the rubber sole) makes them easy to clean as well. If you only pack one pair of shoes for Singapore I'd highly recommend a pair of cute walking shoes that give you support and still look great in pictures.
Packing cubes make the perfect shoe bags to protect your luggage from dirty shoes.
➋
Masks when it's really hazy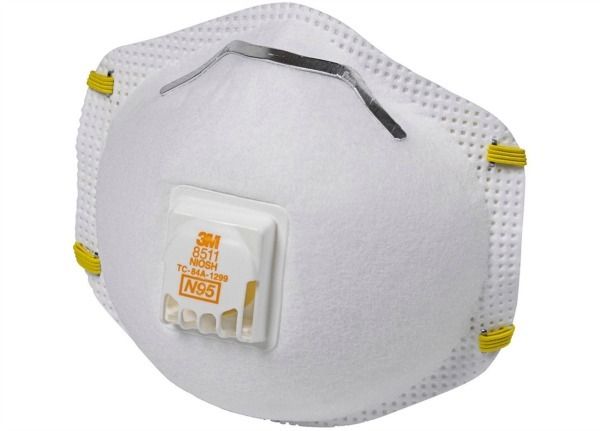 During the end of nearby Indonesia's dry season the haze in Singapore can be pretty thick (especially this year which is the worst recorded haze ever).
To combat the haze and still go out and enjoy Singapore you might need to wear a filtered mask. It's not uncommon for the most popular mask (N95) to be sold out in the city, so ordering one online before you travel would be a smart idea.
➌
Summer dresses for the day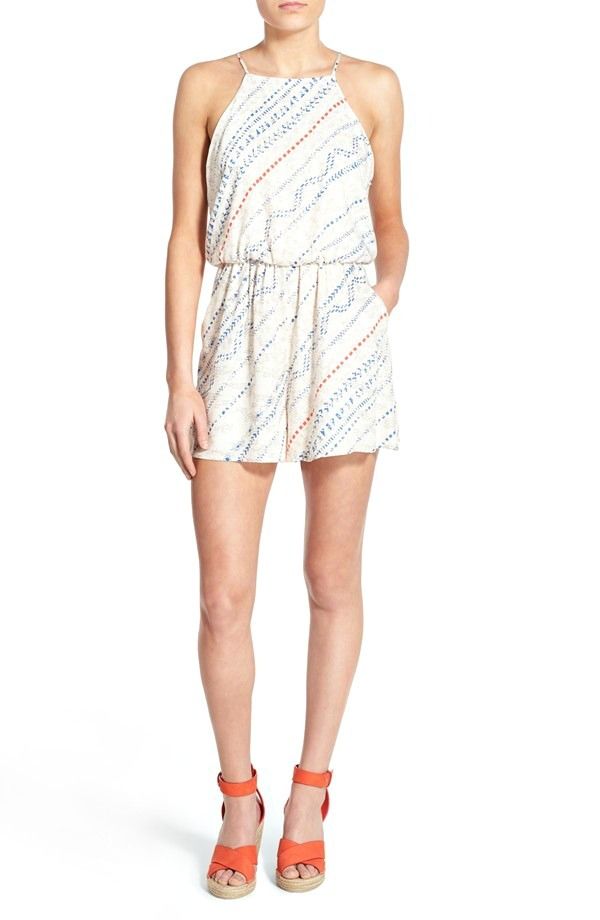 Singapore is HOT all year round and a comfortable, light and flowy summer dress is the best thing you can wear during the day. You'll appreciate the comfort of summer dresses and you'll look picture perfect while touring places like Gardens by the Bay.
Anything printed is also very fashionable in Singapore – with many local trendsetters wearing florals, bold stripes and polka dots.
Use a capsule wardrobe to pack light but create many outfits.
➍
A little black dress for night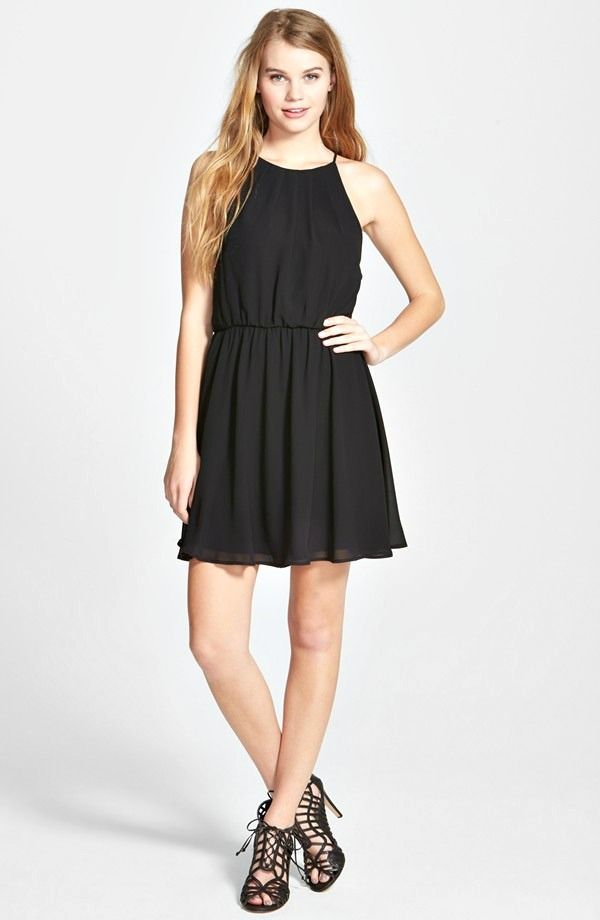 With so many world-renowned hotels and restaurants in Singapore it comes as no surprise that there are quite a few trendy places to spend your evenings. Fashionistas and high rollers from around the world flock to Singapore's nightclubs as well!
You never know where you'll end up or what party you'll get invited to, so be sure to pack a little black dress that can be worn no matter what the dress code. An LBD is perfect when you plan how to dress in Singapore because you can add jewelry and heels for a swanky affair, or you can tone it done with a pair of flats for a more casual dinner.
Not prepared? Go shopping at one of the many mega malls!
➎
A decent sized purse to hold everything you need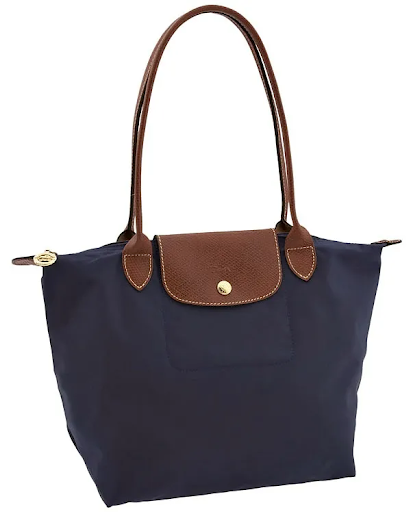 Singapore isn't the place for a tiny crossbody bag. Between my camera, masks, wallet and sunglasses I found I needed to carry a slightly bigger bag while out sightseeing in Singapore.
Longchamp purses are extremely popular here, but any medium sized purse would be ideal for travel in Singapore. A purse with a few pockets is also perfect for storing your tourist transportation pass within easy access!
Here are a few additional tips on how to dress in Singapore:
Singaporean woman have a knack for style. Their fashion exudes femininity and can be characterized with pretty dresses and flats. Their well-coordinated accessories are hardly gaudy but always well-matched neutrals in understated elegance.
The younger generation doesn't shy away from teensy weensy shorts and age doesn't seem to stop women from wearing shorter hemlines; they know how to dress for their bodies.
No matter how prim and proper the outfit; it seems flip flops are the walking shoe of choice as they commute through the MRT.
Opt for minimalist yet sophisticated jewelry paired with a classic hobo bag.
Avoid jackets and scarves unless they'er feather light – the sky high humidity levels can soar leaving you thankful for the underpass walkways gracing you with air conditioning. A light cardigan should suffice as needed to wear indoors.
A few outfit ideas: Silk grey sleeveless dress paired with nude patent flats. Skinny trousers with lightweight button up sleeveless top and nice sandals. Black dressy shorts with silky elbow length sleeve top plus flats.
To fit in like a local; wear these items in creams, taupes, and black solids or neutral prints.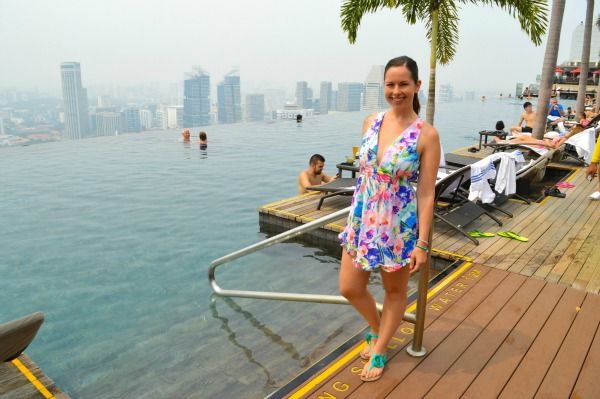 ---
What are your best style tips on how to dress in Singapore? Please comment below!
---
For more tips on packing for Southeast Asia, please read:
Suggested Travel Resources:
---
LIKE THIS POST? PIN THIS PIC TO SAVE IT!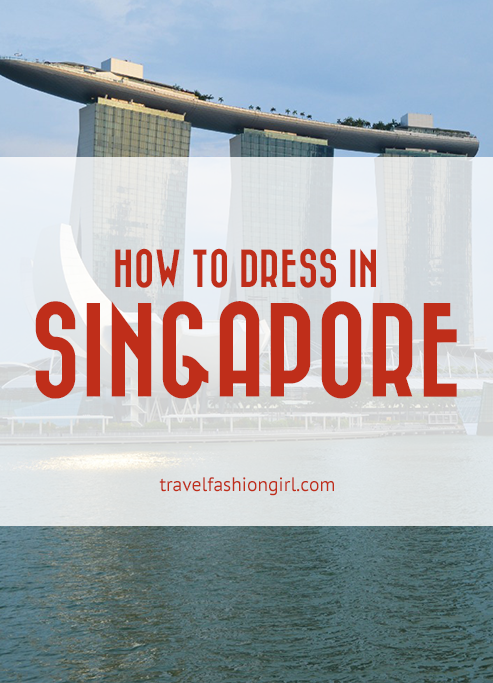 ---
I hope you liked this post on how to dress in Singapore. Please share with your friends on Facebook, Twitter, and Pinterest. Thanks for reading!
---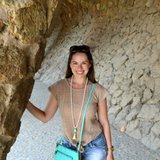 Author Bio: Kelly Ella Maz is travel writer from Canada. Her passion for travel and world-wide experience led her to start her own travel planning business and blog. She recently bought a one-way ticket to Barcelona, where she'll be living by the beach and traveling around Spain. You can follow her travels at Kellyellamaz.
---