Support TFG by using the links in our articles to shop. We receive a small commission (at no extra cost to you) so we can continue to create helpful free content. As an Amazon Associate, we earn from qualifying purchases made on Amazon in addition to other retailers featured on the blog. Thank you, we appreciate your support!
When planning for my four-month trip to Southeast Asia, the one thing I agonized over more than anything else was trying to find comfortable and cute travel sandals. I must have tried on and ordered a dozen pairs, and spent a big chunk of time reading reviews and researching. I ended up buying the ECCO Flash Huarache sandal and it quickly became my favorite choice for long term travel. Find out why!
---
Cute Travel Sandals
Written by: Niki Landry
---
As I began researching the best shoe options, I knew I couldn't bear to travel for four months with a traditional athletic travel sandal. They are just not something I could fathom wearing with confidence. I needed an alternative that could transition from outdoor activities to walking around cities. My perfect shoe also needed to be extremely comfortable, have an ankle strap, and coordinate with lots of colors.
I originally shied away from the ECCO brand because their styles were not quite for me, and the price tag was also high. I didn't want to spend a fortune on something that would end up beat and worn over the course of my trip.
I'm so glad I changed my mind.
You only need three pairs of shoes for any trip. Find out how with Pack Light Stylishly!
After trying on so many travel sandals at home that weren't quite right, I was becoming frustrated in my search. I had my heart set on Birkenstocks but after trying three different sizes I realized maybe my foot isn't made for the brand. While shopping at a local store, I wandered into the ECCO section and found two styles that appealed to me: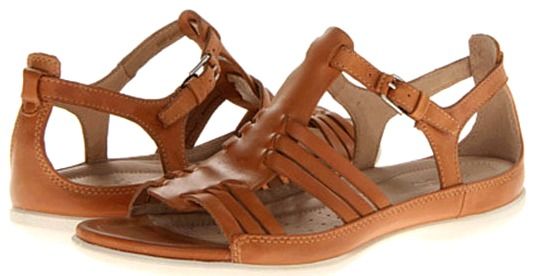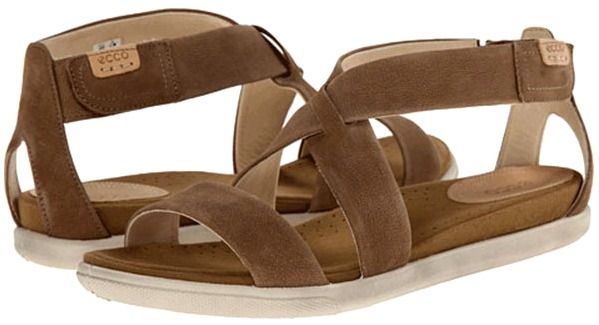 The minute I tried on the Huarache travel sandals, I new I had found a winner.
The leather was so soft, and the foot bed was crazy comfortable. I ended up happily forking over the money, and without looking back we spent four lovely months traveling together. I had two other pairs of shoes, but I often choose these over the other options because they worked in every instance.
There was absolutely no break-in time, and I wore them in various weather conditions without any issues. No blisters, sore feet, or problems after days spent walking. I quickly realized they were worth every penny, and were the perfect choice.
Packing cubes make the perfect shoe bags to protect your luggage from dirty shoes.
The light caramel color went with most of my outfits, and hid sand and dirt well. I just needed to give them a good brush and cleaning when I got home. I also got a few compliments from other travelers. Which is staying a lot for an orthopedic shoe!
If you are considering these for yourself, there are only two things that you should keep in mind. These sandals are leather and you should try your best to keep them dry. Also, in Asia I was required to remove my shoes almost everywhere, and I had to redo the buckle a million times. I wasn't willing to give up my ankle strap or leather upper for the alternative, so I had no problems making these small concessions.
Recently, I saw that these are now available in a blue and metallic which would be an interesting alternative to the Lion Sambal color I chose. I loved this pair so much; I am looking into a silver style for my upcoming trip to Europe.
---
My Huaraches will definitely be in rotation when I head to tropical destinations in the future.
Do you have any cute travel sandals? What are they? Share in the comments!
---
For more ideas about travel sandals, please read:
---
LIKED THIS POST? PIN THIS PIC TO SAVE IT!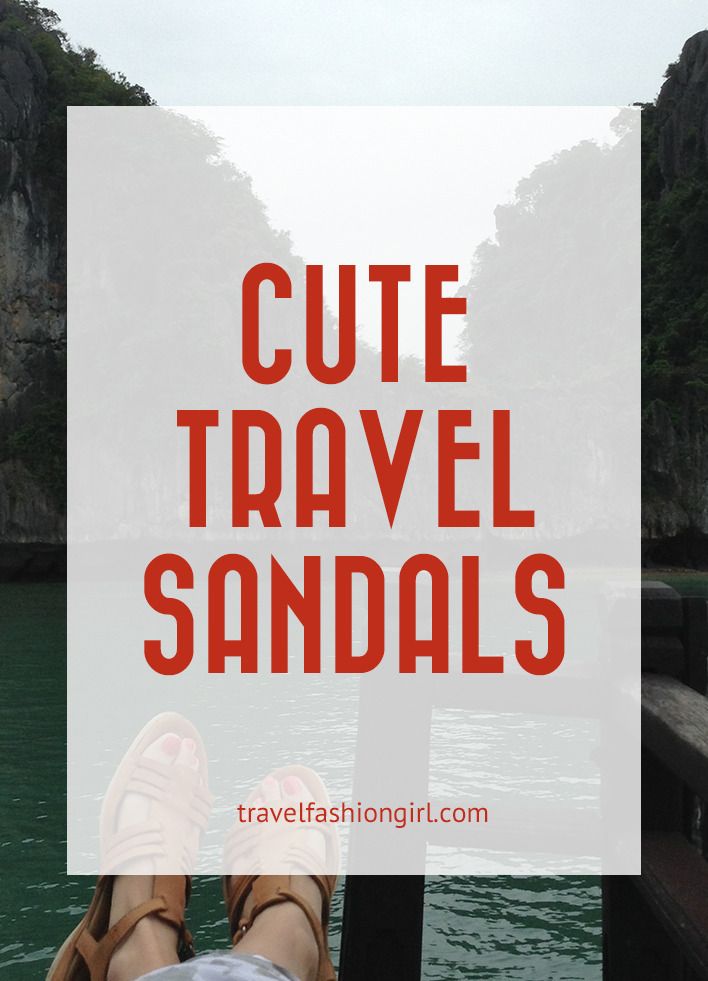 ---
Hope you found this post on these cute travel sandals helpful. Please  share with your friends on Facebook, Twitter, and Pinterest. Thanks for reading!
---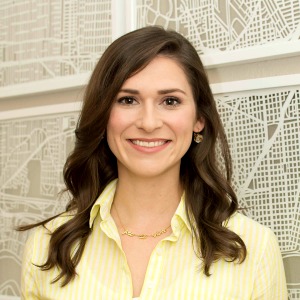 Author Bio: Niki is an interior designer and artist from Louisiana. In addition to her design work, she writes for local and online publications sharing her experiences and passion for travel. Niki is currently adding stamps to her passport while building her design practice, Niki Landry Designs.
nikilandry.com  nikilandrydesigns  niki-landry-designs-llc
---