Support TFG by using the links in our articles to shop. We receive a small commission (at no extra cost to you) so we can continue to create helpful free content. As an Amazon Associate, we earn from qualifying purchases made on Amazon in addition to other retailers featured on the blog. Thank you, we appreciate your support!
A hair diffuser is an essential item for many of our curly-haired readers. This is the one item they will sacrifice room in their suitcase for. Have a look at our round up of the best hair diffusers for travel to save yourself space and weight in your luggage!
---
Best Hair Diffuser List
---
Table Of Contents
Travel Fashion Girl help! A reader asks:
I have curly hair and always use a diffuser. Any advice for my upcoming three weeks in Italy? Are there any good travel-size diffusers?
What's the best diffuser for curly hair? If you rely on your hair dryer and diffuser to manage your curls, what do you do when you travel? Hair dryers and diffusers can be bulky to pack, but there are some compact and foldable styles that will help keep your hair looking gorgeous when traveling.
Here's what our readers say are their favorite hair diffusers, attachments, and tools for travel!
The Best Diffuser Attachments
Best Hair Dryers with Diffuser Attachments
The Best Diffuser Attachments
\
Hot Sock The Ultralight Diffuser
Hot Sock Diffuser
The Hot Sock Diffuser is fantastic for curly or wavy hair. Add it to your hair dryer or use on one provided by your accommodation. Its small size is perfect for slipping into your luggage, so your hair is always ready for those travel photos!
The Hot Sock Diffuser is a favorite among our readers. "I use this at home and take it wherever I go, anywhere where I will blow dry/diffuse my curls. It is elastic and literally does fit on ANY dryer, compresses flat, and weighs practically nothing!"
Another reader used this diffuser for hair when she traveled to Italy. "It worked really well for me despite the fact it was hot, which adds to the frizz." One curly hair reader adds, "I'm a hairstylist, and I've used this sock diffuser for years. Weighs nothing and takes up virtually no room."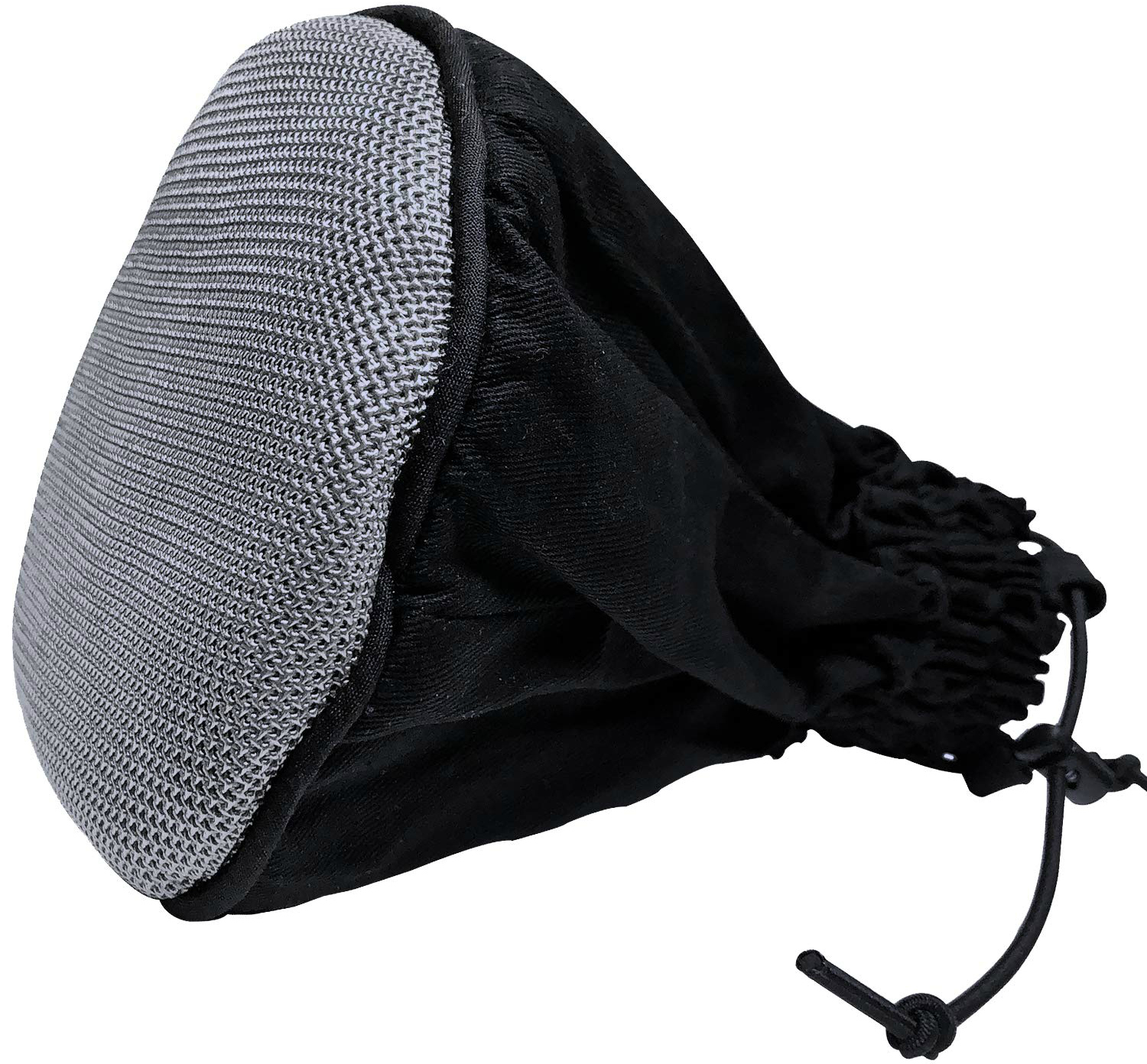 SuiteMade ION Hair Dryer Diffuser Sock
SuiteMade ION Diffuser Sock
The SuiteMade mesh diffuser sock may seem a little big, but readers say "this is compact and is great." The ION fabric helps regulate heat and water molecules so hair dries fast yet still feels soft and hydrated. 
It fits most hair dryer models and even has a strap that can be adjusted around a diffuser so it doesn't slip off. One reader, who has very curly hair, swears by this accessory, saying, "Travel with a sock diffuser it. It will change your life!"
The Curly Co. Collapsible Hair Diffuser
Curly Co. Collapsible Hair Diffuser
Use this Curly Co. Collapsible Hair Diffuser to care for your curls while blowing the frizz away. The silicone construction is built to stretch and shrink to fit almost any hair dryer that accommodates attachments. It collapses flat, so it won't take up room in your suitcase.
Readers like this hair diffuser for travel. One reader took this collapsible diffuser on her trip to Italy "without any problems. The tip is flexible so you can fit it on any blow dryer."
Hairizone Universal Hair Diffuser
Hairizone Universal Hair Diffuser
Use the Hairizone Universal Hair Diffuser to tame your curly hair while protecting it from damage from concentrated heat. This hair diffuser is designed with lockable buttons, so it is suitable for hair dryers with nozzle diameters of 1.7 inches to 2.6 inches.
One reader says, "I find that there's always a blow dryer wherever I go, so I just take this adjustable diffuser attachment with me. It takes up less space, and I love that it has the finger knobs, because that's what helps give me volume at the roots."
BaBylissPRO Nano Titanium Universal Finger Diffuser
BaBylissPro Nano Titanium Universal Finger Diffuser
Use this BaBylissPRO Nano Titanium Universal Finger Diffuser to create bouncy curls without the frizz. This curly hair diffuser is not collapsible, so it takes up more room than a foldable one, but it saves you from having to pack a blow dryer as you just slide it on any hair dryer, including those available at hotels.
One curly-haired reader travels with this diffuser "with great success." Another reader shares how it works "just as well as one already attached to a hair dryer."
Stargoods Silicone Hair Dryer Diffuser
Stargoods Silicone Hair Dryer Diffuser
This portable Stargoods Silicone Hair Dryer Diffuser is adaptable to most models of hair dryers, and its foldable design makes it compact and easy to store while traveling. It comes in three colors: black, green, or pink.
One reader says she finds this the best hair diffuser for curly hair, because it's great for traveling. "I've had no problems with it!"
Best Hair Dryers with Diffuser Attachments
Hot Tools Professional Ht1044 Ionic 1875 Watt Travel Dryer
Hot Tools Professional
The Hot Tools Professional is a sleek and compact travel hair dryer with a diffuser attachment. It's also highly recommended by our curly haired travelers. This hair diffuser requires to you travel with the accompanying hair dryer rather than using one provided for by your accommodation.
One reader recommends Hot Tools as the best hair dryer with diffuser because it is travel size, has dual voltage, and comes with a diffuser, saying, "It's amazing."
Amika Mighty Mini Dryer Obliphica
Amika Mighty Mini Dryer Obliphica
The Amika Mighty Mini Dryer is perfect for travel with dual voltage and mini size. The diffuser attachment will help tame those curls during your trip!
One reader says this is the best hair dryer for curly hair with diffuser. It "has been awesome for me. It's easy to pack, and the diffuser actual stays on!" Another reader says, "I highly recommend the Amika dual-voltage mini dryer. Just remember to switch the voltage as needed, and bring a plug adapter."
Note: If you choose a travel or regular curly hair diffuser blow dryer, then your styling product needs to be dual voltage to work in other countries. Having the right voltage is crucial when you use electronics abroad.
What is a Dual-Voltage Travel Hair Dryer?
A dual-voltage travel hair dryer has two voltage options: 110-120V and 220-240V. They are ideal for travel because they are safe to use at home and abroad, too. You will need to adjust the voltage manually by moving a switch.
Here are the best travel hair dryers with dual voltage!
Why Do You Need a Dual-Voltage Hair Dryer for International Travel?
Voltage refers to electricity; different countries have different types of electricity. This means that your electronics are the same voltage as the country in which you bought them, so if you take them to another country, they might not work.
For example, in the US we use 110-120V, whereas in Europe they use 220-240V. If we plug our electronics into each other's outlets, they can blow a fuse and stop working. In some cases, they even can fry your hair.
Visit this website for a full list of voltage by country!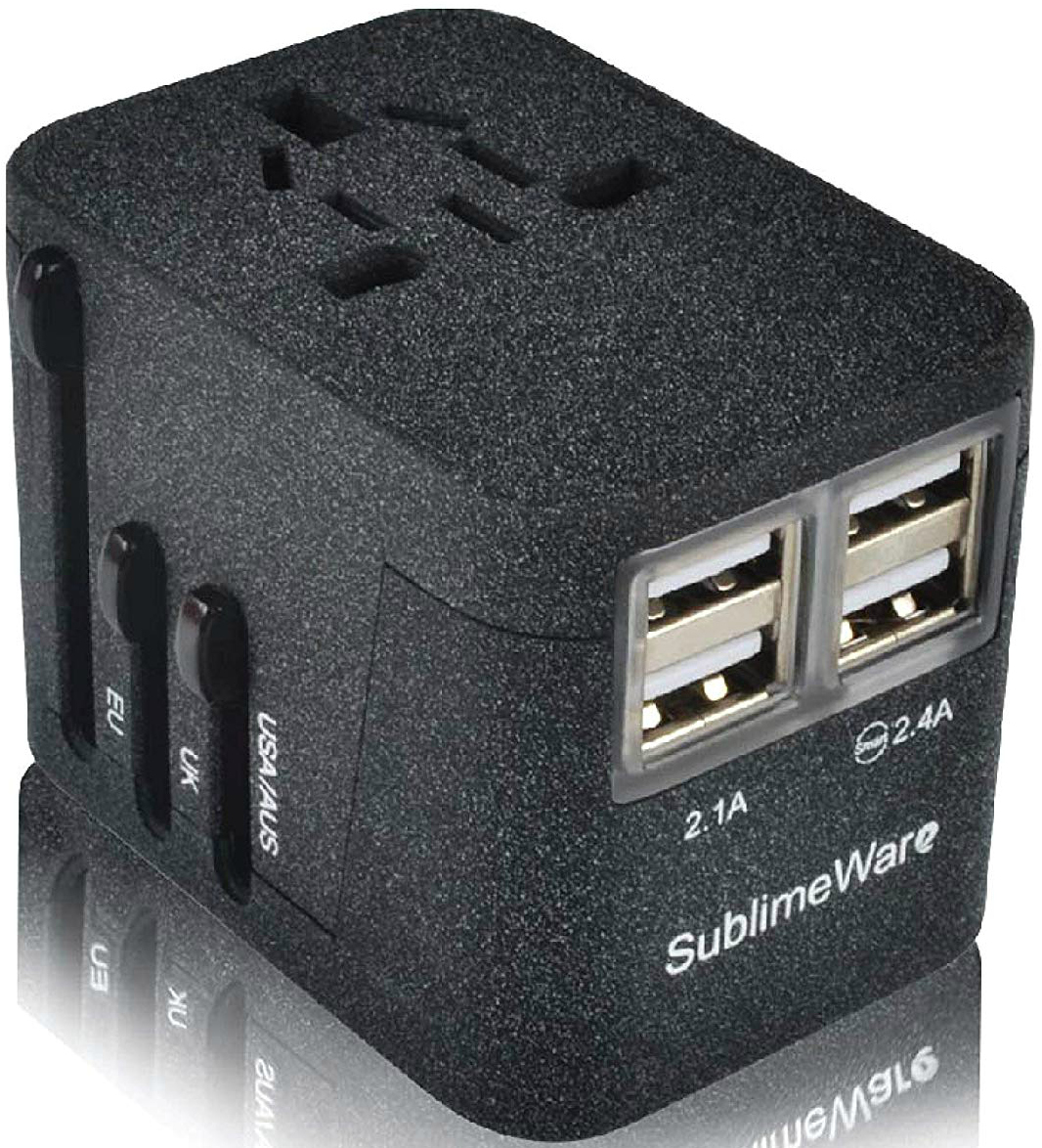 Sublimeware International Power Adapter
Your blow dryer needs to have two things in order to work in other countries:
A travel adapter enables you to plug your non dual-voltage electronics into international outlets. Not all countries use the same type of plug, so I recommend you buy an international adapter like this.
Remember to switch your hair tools to 220V/240V when you arrive at your destination!
Visit this power outlet guide for travelers to see a full list of plugs and outlets by country.
---
Which hair diffuser would you recommend for travel? Share in the comments below!
---
For more tips on travel hair, please read these posts:
---
LIKED THIS POST? PIN THIS PIC TO SAVE IT!
---
I hope you liked this post on the best hair diffuser for travel. Please share it with your friends on Facebook, Twitter, and Pinterest. Thanks for reading!
---