This post contains affiliate links. Visit our Disclosure page for details.
Dealing with an acne breakout isn't something that you want at the top of your to-do list while you're out seeing the world, but factors such as long flights, a change in diet and a break in your usual skincare routine can trigger blemishes. Here are our top tips and go-to products to prevent and treat skin breakouts while you're on the move.
---
Combat Acne Skin Breakouts While Traveling
---
Long-haul flying is a notorious trigger for skin breakouts. Extended exposure to air-conditioning will dehydrate your skin and create an over-production of oil, a lack of proper sleep will reduce your resistance to infection, and the often not-so-nutrious meals onboard can overload your system with salt and sugar. Ensuring you are well prepared ahead of your long flight is key to reducing the risk of breakouts upon your arrival.
➊
In-Flight Facial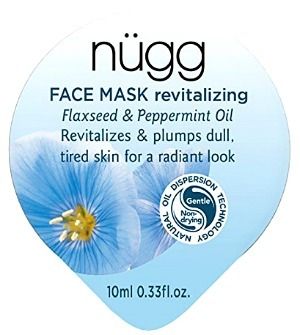 Pack your cabin bag with travel-size skincare products and treat yourself to an in-flight hydrating mini-facial. Start by cleansing with gentle facial wipes such as the Yes to Cucumber Hypoallergenic Facial Towelettes, apply a exfoliating face mask such as the nugg Revitalizing face masks, and then apply a few drops of nourishing facial oil, such as Rosehip or Argan.
➋
Deep cleansing on the go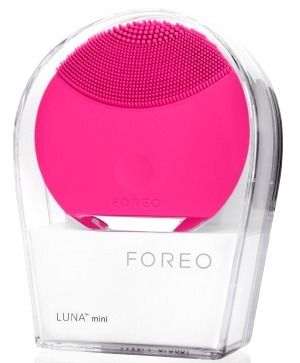 Keep your skin clean and clear while you're on the move by packing a travel-size cleansing device, such as the Mini Foreo Luna, which provides a deep and gentle cleanse through pulsating silicone touch points. The Luna is extremely travel-friendly – its quick and easy to clean, one full charge of the battery gives you 300 uses, and there is no need to replace brush heads. Use it in combination with a gentle, non-stripping cream cleanser such as Cetaphil to avoid skin breakouts while traveling.
➌
Opt for non-clogging makeup with sun protection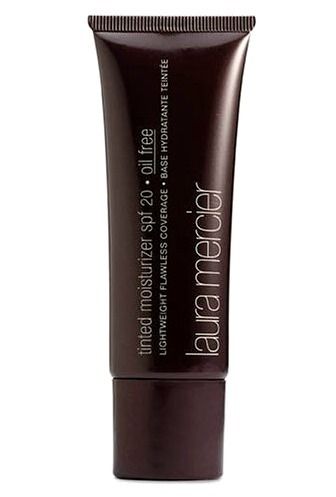 Non-comedogenic (non-clogging) makeup items will be your best friend while traveling through warmer climates. Choose an oil-free tinted moisturizer with an SPF, such as Laura Mercier's Tinted Moisturizer SPF 20 – Oil Free.
If you do find yourself in the grips of an acne breakout, don't panic. There are quick and inexpensive fixes you can pre-pack in your luggage, or easily pick up at a drugstore.
➍
Make an Aspirin Mask
(Do not use if you are sensitive or allergic to aspirin or if you're pregnant/breastfeeding. If you're not sure, please speak with a doctor prior to using.)
Aspirin masks are a quick, easy and cheap way to knock that acne breakout on the head. For this mask you'll need a pack of uncoated aspirin, and if you can track it down, a small amount of honey.
After doing your nighttime cleanse, sprinkle a few drops of water over 4-5 aspirin tablets and crush them into a gritty paste.
Add a dash of honey and mix to create a smoother consistency, and then apply the mixture to your skin.
Relax for about 15 minutes or so before washing off and continuing with your usual skincare routine.
By morning you should wake up to a reduction of redness and inflammation, and the size of the blemishes should be reduced.
➎
Pick up a mud / clay mask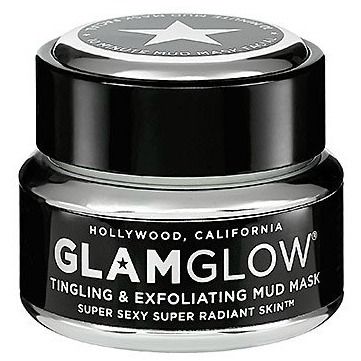 Many drugstores will stock singular packet masks that treat a variety of skin concerns. To treat skin breakouts, look for masks include clay in the ingredients, which works to draw out the impurities. The Garnier Skin Naturals Pure Self-Heating Sauna Mask will do the job perfectly, or you could pre-pack the travel-size pot of Glamglow, which is an effective exfoliating and blemish reducing treatment.
➏
Use a Targeted Treatment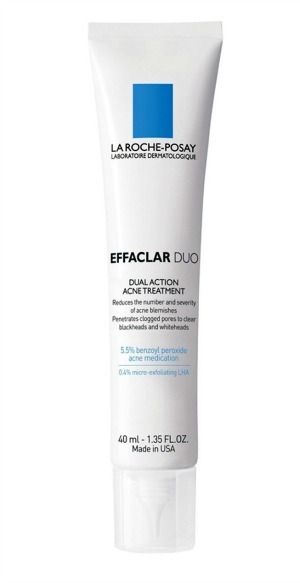 If your acne breakout is still refusing to vacate the premises, you could opt for a more targeted acne treatment such as La Roche-Posay's Effaclar Duo, which is applied directly to the site of the breakout to kill bacteria and unclog pores. A tube of this in your makeup bag will take up no space at all, and as you only need to use a small amount at a time, it will last you your journey and beyond.
---
What are your tips to fight acne skin breakouts while traveling? Comment and share!
---
For more travel beauty tips, please read:
---
Hope you enjoyed this post on ways to prevent and combat acne skin breakouts while traveling. Please share it with your friends on Facebook, Twitter and Pinterest. Thanks for reading!
---
Liked this article? Check out similar posts: