Support TFG by using the links in our articles to shop. We receive a small commission (at no extra cost to you) so we can continue to create helpful free content. We earn from qualifying purchases made to the featured retailers. Thank you, we appreciate your support!
My skin has reacted in horrific ways when I've traveled during the winter. Growing up in Los Angeles, our cold weather is limited to a few "traumatizing" weeks. I'd never seen my skin turn red, dry, and blotchy (for weeks) until I spent the winter In England. Don't let this happen to you. Here are some tips for dry skin prevention on your winter travels!
---
Tips for Dry Skin in Cold Weather
---
Table Of Contents
As we bid farewell to the warm weather, in comes the cool winter breeze!
During the winter season, the air becomes extremely cooler and our skin drier. The change in wind and sun temperature causes oil glands to become inactive and produce less moisture than usual. All of this leads to skin ailments such as minor wrinkles, scaling, itching, chapping and eczema.
When I spent the winter in England a couple of years ago, my skin around my nose and cheeks got so dry and red and I couldn't find anything to fix it. Luckily, I did some research online and ordered coconut oil on Amazon – it worked!
Since that experience, I'm obsessed with taking extra care of my skin this time of year and want to help you do so, too, especially for your winter travels.
Since our skin needs extra care and attention I've rounded up a few amazing skincare products from some of the best brands on the market. Create a radiant natural glow even when the skies turn grey with these tips for dry skin!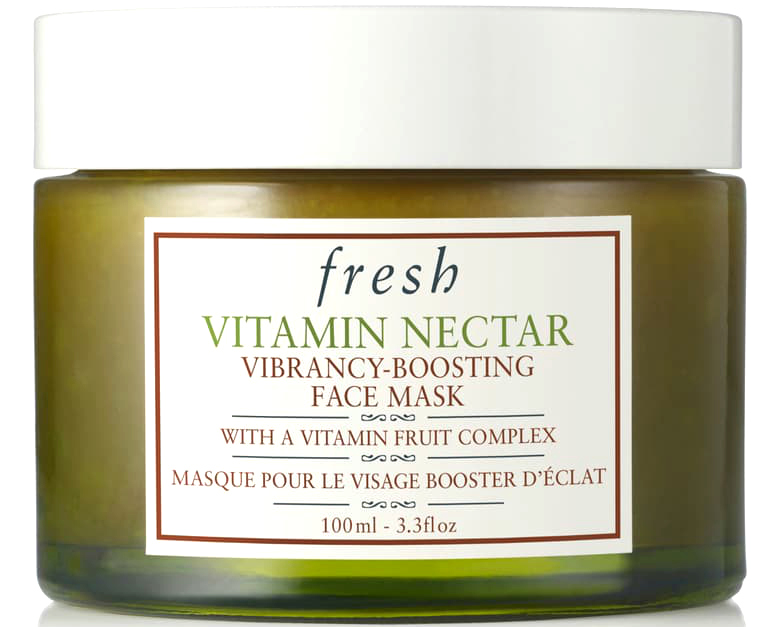 Fresh Vitamin Nectar Vibrancy-Boosting Face Mask
Skin Superfood
To clear your skin from impurities, a boost of hydration using a mask once a week will exfoliate any dead skin cells and unclog pores. With the dry weather and depending on your skin type, these concentrated masks are result driven.
They can moisturize, increase circulation and detox your skin in an instant. One of the best selling food infused mask is the Fresh Vitamin Nectar Vibrancy-Boosting Face Mask, which uses a highly concentrated blend of citrus fruits that immediately adds a boost of radiance.
Top tips for dry skin: Exfoliate with a scrub like this one one before you use a mask to help your skin absorb the moisture! It's one of my faves!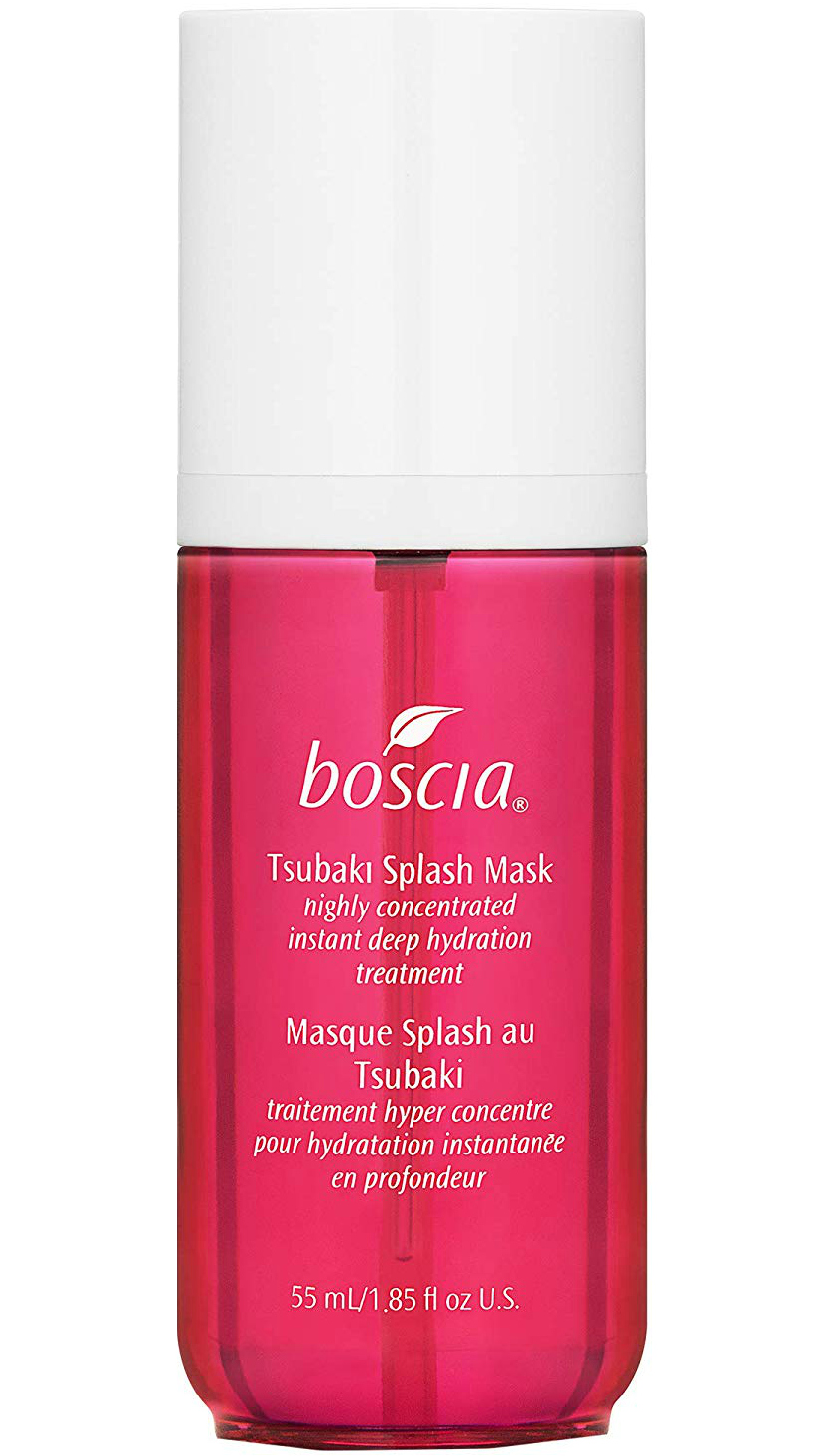 Splash Masks
Need a quick pick-me-up? A splash mask will do just the trick. These highly concentrated masks offer intense hydration within a few seconds.
Known for being an ancient Korean beauty routine, they're similar to a cleanser in that it exfoliates and moisturizes the skin using rice water within 30 seconds. One of the most effective splash masks' in the market is BOSCIA Tsubaki™, formulated with Japanese rice water, an antioxidants for a micro-peeling effect on the skin.
I swear by Korean skincare! Find out how it saved my skin before my wedding!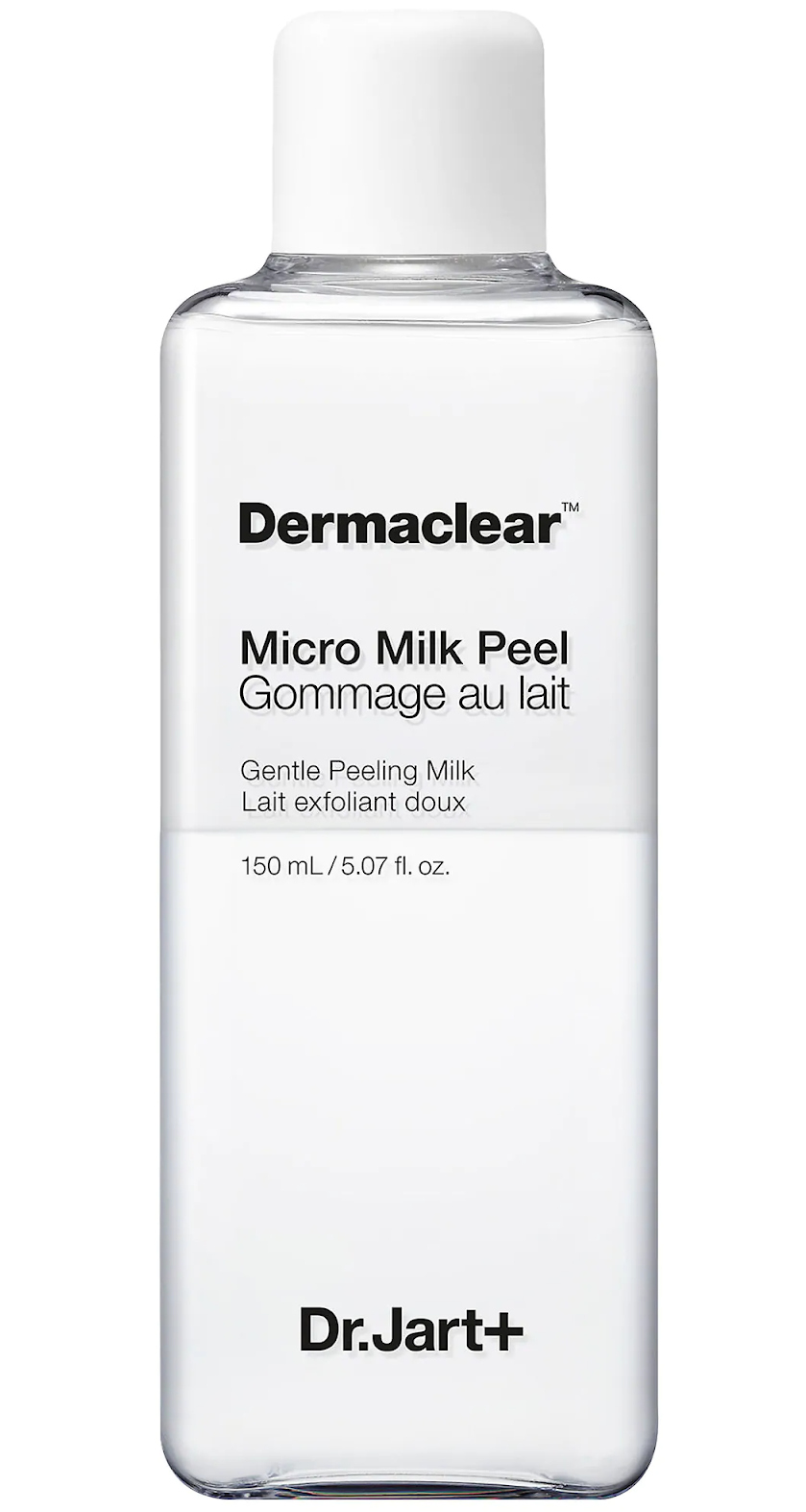 Dr. Jart+ Dermaclear™ Micro Milk Peel
Milk Peels
Another beauty trend originating from Korea, Milk Peels instantly brightens using lactic acid. The peel combines exfoliating properties while smoothing out the skin, ideal for clearing up dry patches during the winter months. It essentially removes any textured skin cells on the surface to reveal clearer skin.
This is what the Dr. Jart+ Micro Milk Peel does exactly. It helps lock in moisture and instantly rejuvenates your skin. Just apply the peel with a cotton pad after cleansing your face, wait a minute, and wash off with warm water.
Read more about Korean Skincare Secrets!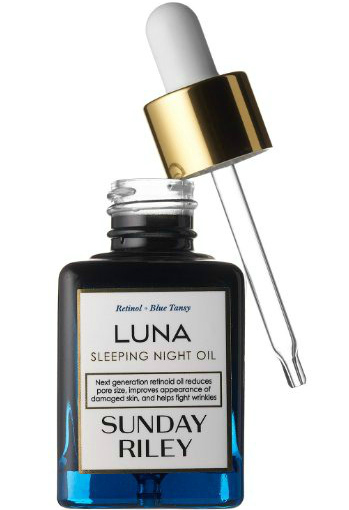 Sunday Riley Luna Sleeping Night Oil
Nourishing Sleeping Oil
Want to wake up to beautifully hydrated skin? While day creams have specific benefits, our skin's ability to absorb ingredients increases overnight for more visible results. Because creams absorb into the skin quickly, an oil during the winter months will aid in hydrating deeper than just the first layers of skin.
Top tips for dry skin: Using an intensely rich sleeping oil will instantly boost hydration as you spend hours sleeping. Sunday Riley Luna Sleeping Night Oil has been a cult favorite for many with its transformative retinoid oil that reduces the appearance of wrinkles and redness for visibly youthful skin.
I'm currently using this serum and also adding this cream to my nightly routine. (Secret: I actually use the serum night and day, too!)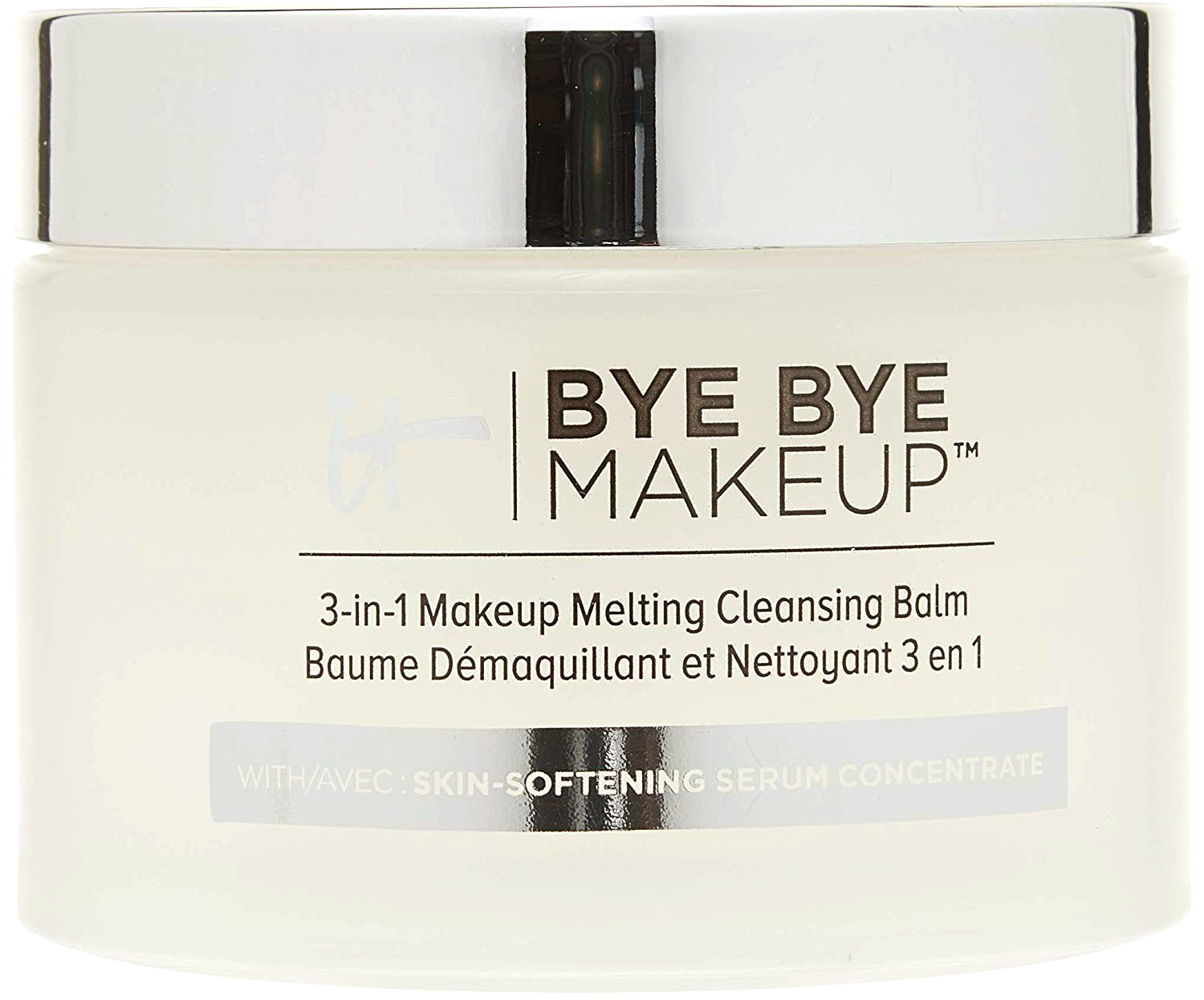 IT Cosmetics Bye Bye Makeup Melting Cleansing Balm
Makeup Melters
Washing your face during winter easily leaves it feeling tight and itchy. Ditch your normal cleanser and opt for a richly nourishing cleansing balm. Most of all, this will not only wash away all of your makeup but will keep your skin soft and hydrated throughout the day.
The IT Cosmetics Bye Bye Makeup Melting Cleansing Balm is easily the most effective method to clearing away impurities. Apply the balm in a massaging motion to break down any and all makeup, and wipe away using a warm washcloth to reveal a fresh glow.
For a travel-friendly version, I swear by these olive oil makeup wipes!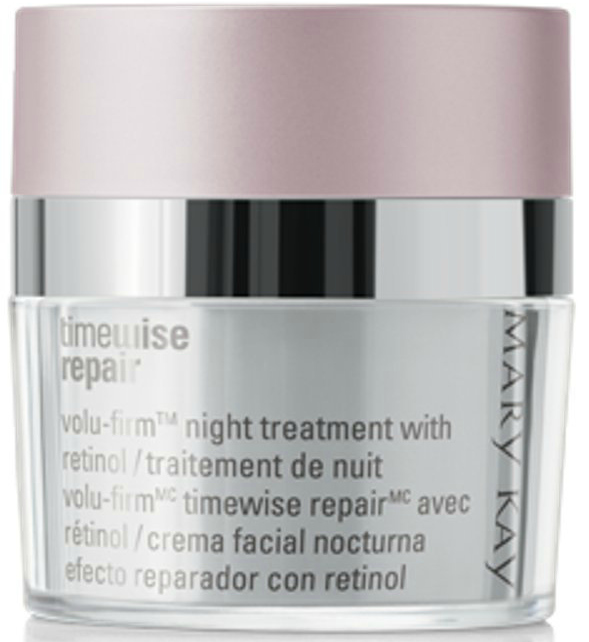 Mary Kay Timewise Repair Volu-firm Night Treatment
Retinol Creams
Retinol creams can be a life-saver to dry skin for their smoothing and plumping effects, as long as the amounts are minimal and the other ingredients are moisture boosting.

A dose of hydration comes in a 1.7-ounce jar of Mary Kay Night Treatment. Infused with retinol it repairs at the cellular level, makes skin feel silky, and evens out the skin which can get splotchy or have dry patches during the harsh winter months. Filled with yummy botanicals for collagen production, your skin will thank you for this find!
We've rounded up our top five airplane skin care essentials to keep your skin moisturized!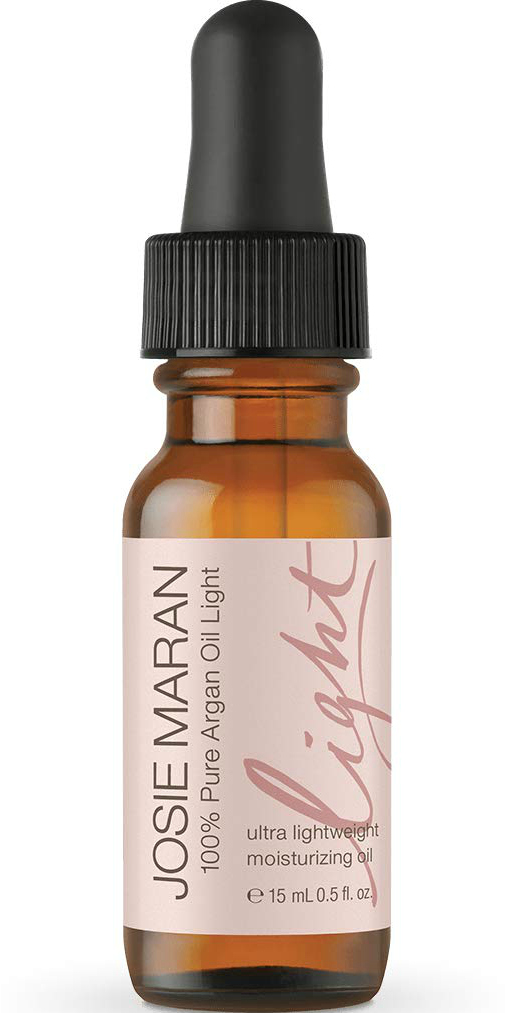 Josie Maran 100% Pure Argan Oil
Exotic Oils
Face oils are becoming popular, and that's because they offer hydrating results quickly in cold weather environments and alleviate dry, flaky skin. Argan oil is one of them! It originates from Morocco and comes from the fruit of the argan tree which is turned into oil used for cooking, or turned into a salve for the face and body. It's super-rich in fatty acids and vitamin E leaving skin satiny to the touch.  
You can use an argan infused product or choose 100% pure oil like this one from Josie Maran. For faster relief, pure oil is the best. This miracle oil can also treat other ailments like helping to fade sun spots and soothing acne breakouts, which makes its higher price tag justified due to how dang useful it is!
Check out this post on winter skincare tips for travelers!
Clinique Moisture Surge 72-hour Auto-replenishing Hydrator
Soothing Gels
Travel, no matter what time of year, can mean long haul flights or lengthy bouts of taking transportation. Going from the artificial air of an airplane to a bus ride, and then walking outdoors takes its toll on skin—especially in the wintertime.
This Clinque gel-cream contains hyaluronic acid, which locks in moisture for up to 72 hours after application, so it can hold up during those days you're on the go and does so naturally because it's free of additives such as parabens, oil, alcohol, or sulfate to only leave what matters: hydrated, soft skin!
Here are our top tips and go-to products to prevent and treat skin breakouts!
Preparing Toiletries for Travel
You've packed your carry-on and everything fits perfectly. That is until you need to fit in your toiletry bag! 
While It certainly can be daunting to plan ahead which toiletries you will need and which to leave behind, there are methods for making sure you have the essentials and also follow TSA guidelines while saving space. Start with the video below on how to resize toiletries to pack them more efficiently.
Watch this video to learn how to downsize your toiletries for travel!
For more help, you can also download our Ultimate Packing Guide for Toiletries. It's FREE! You can click here or click the image below to open the editable file.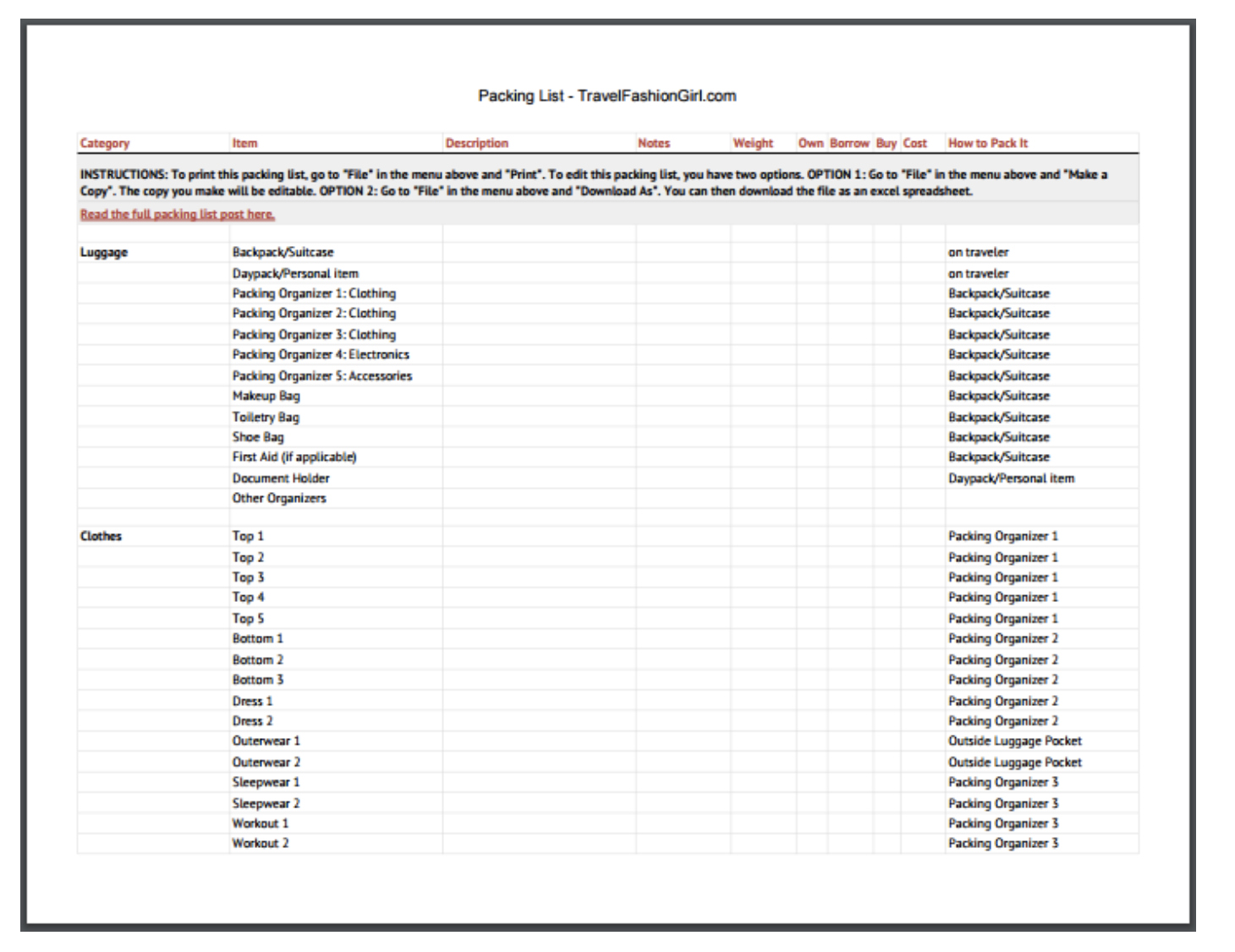 The list features unique categories to help you pack for your trip efficiently. It includes all the items listed in various categories and has spaces where you can fill in your own information.
With this guide, you can:
 

Write in an item's weight (lighter items means less overall baggage weight).

Note if you need to purchase something or if you already own it.

Organize where you'll pack each item including suggested packing organizers like

these

.
Now that you have some intensely-rich products to choose from to protect against extreme dryness and any skin concerns the weather brings and some tips on how to downsize your toiletries, remember that winter travel doesn't have to ruin your skin. Prevention is key!
Follow our ultimate guide to creating the perfect travel toiletries list!
---
Do you have any other tips for dry skin prevention? Share and comment below!
---
For more travel beauty tips, please read:
---
LIKED THIS POST? PIN THIS PIC TO SAVE IT!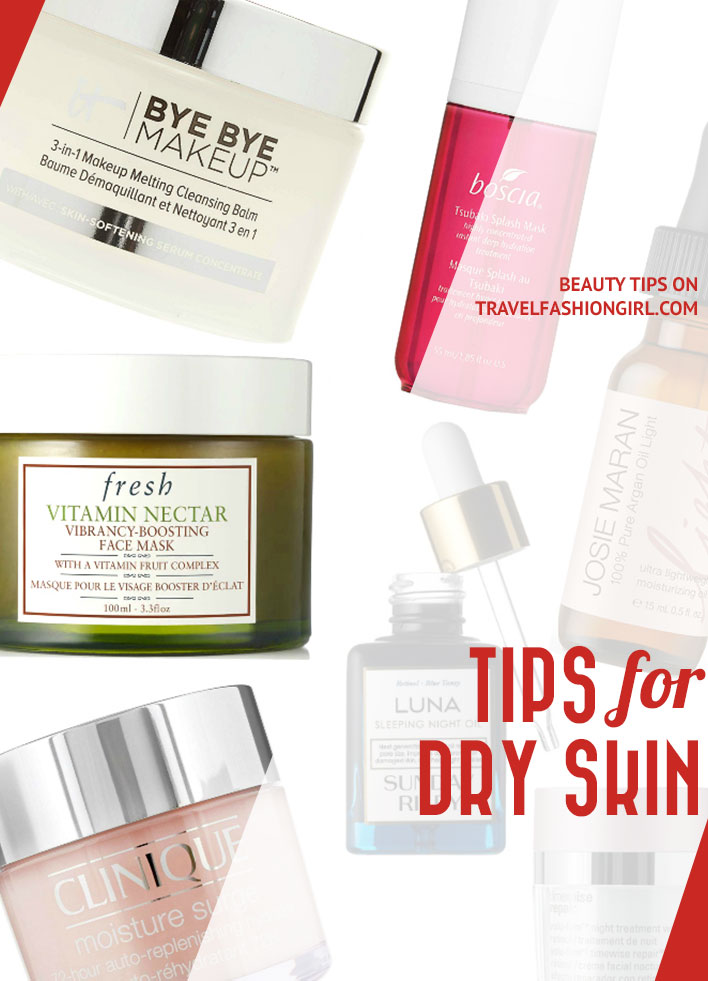 ---
We hope you liked these tips for dry skin prevention during winter travels. Please share with your friends on Facebook, Twitter, and Pinterest. Thanks for reading!
---