Support TFG by using the links in our articles to shop. We receive a small commission (at no extra cost to you) so we can continue to create helpful free content. As an Amazon Associate, we earn from qualifying purchases made on Amazon in addition to other retailers featured on the blog. Thank you, we appreciate your support!
If you're considering wheeled backpacks, check out my Osprey Meridian review. Due to back problems I am no longer able to travel with my beloved Osprey Farpoint pack and purchased the Osprey Meridian 22 as a replacement. They're convertible rolling backpacks. In my two part review, I'll show you why it did or didn't work!
---
Wheeled Backpacks: Osprey Meridian Review
---
Table Of Contents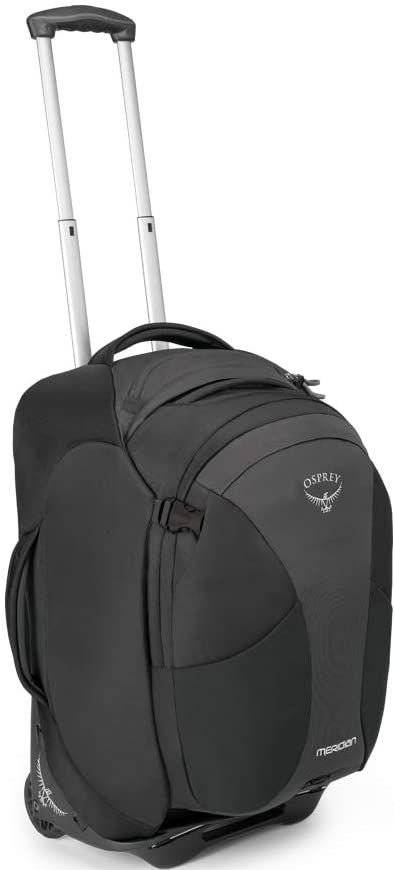 Osprey Meridian 22 in Metal Grey
Why Osprey?
I live out of my luggage. I need a bag that can keep up with me and never let me down. I trust Osprey packs for this job.
Why Osprey?
They make rugged bags with clean and simple styling.
They may be expensive, but they are tough and durable.
They also boast a lifetime warranty.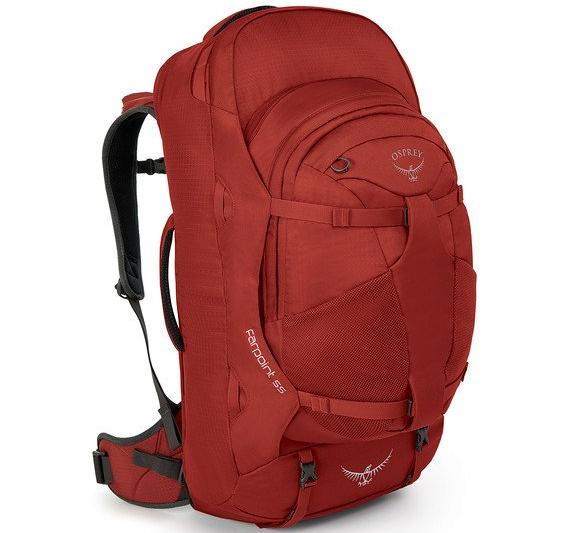 The Meridian 22 is my third Osprey bag. I started with the Aura 65 and then went carry on only with the Farpoint 55 (40 main pack plus 15 day pack). Although current carry-on restrictions may disqualify these on certain airlines I still travel with the 22 size to help me downsize my gear.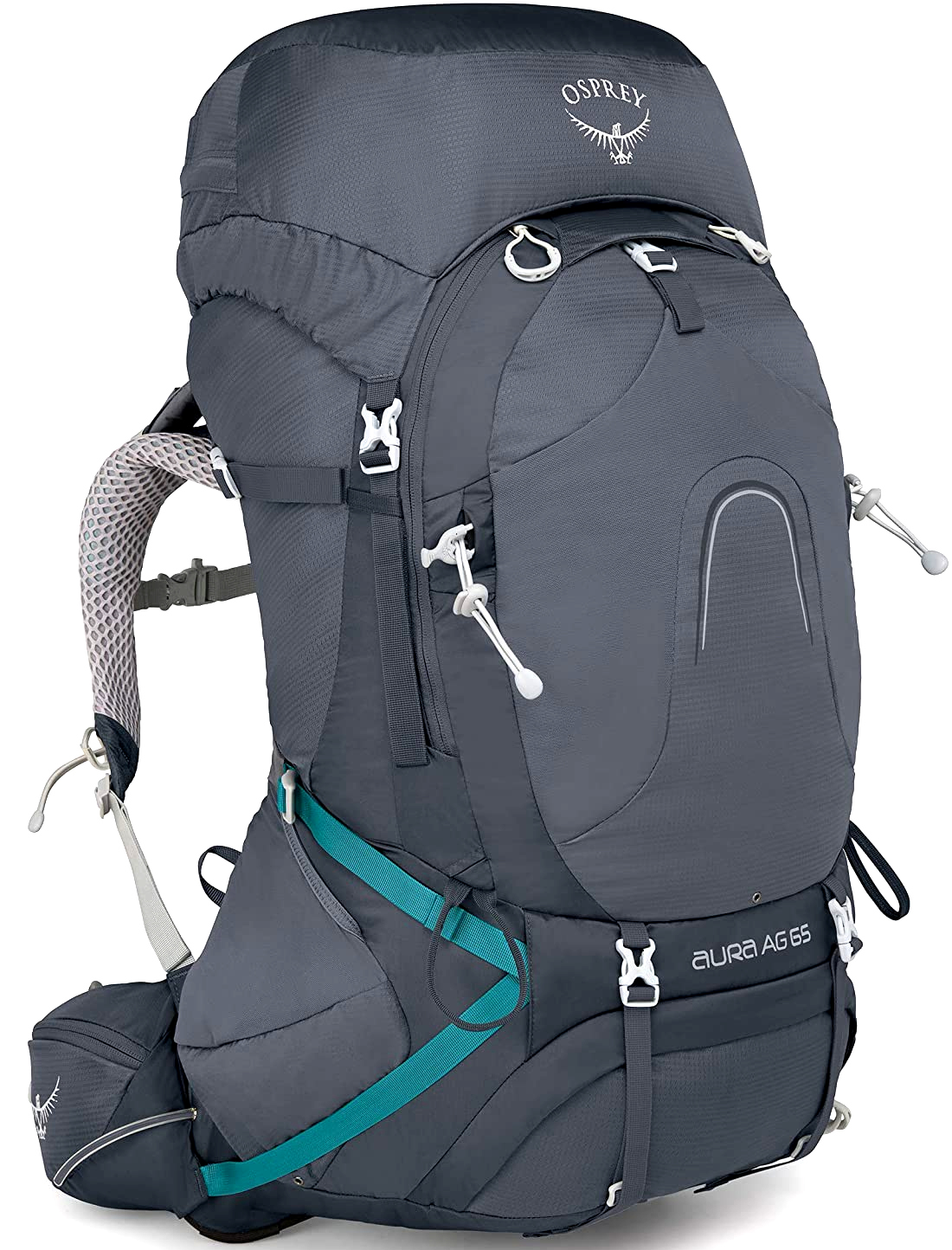 Why I don't use a Regular Luggage Brand
Outdoor brands make bags that can handle the elements and endure abuse. A regular suitcase brand is generally too delicate for long term travel.
Plus, socially, backpackers and long term travelers frown at suitcases stereotyping them with tourists. Outdoor brands gets the approval from other nomads.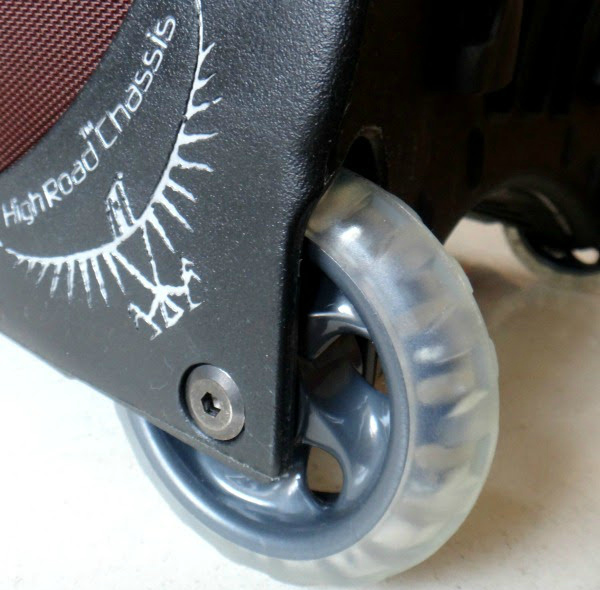 Why Meridian Wheeled Backpacks Rock
For me, the wheels on the Osprey Meridian wheeled backpacks are my favorite feature. They are tough and can handle being wheeled over gaping potholes, rocks, or sidewalks.
When I'm dragging this bag through the broken streets, gravel pathways, or thick grass I'm so appreciative of the hard core wheels. I can't lift the bag easily so I push it to its limits wheeling it over anything you can think of and it never let's me down.
Having a wheeled backpack was a lifesaver at Glastonbury when everyone else was suffering with immense weight on his or her backs. I just pulled my way though the mud, grass, and rough terrain.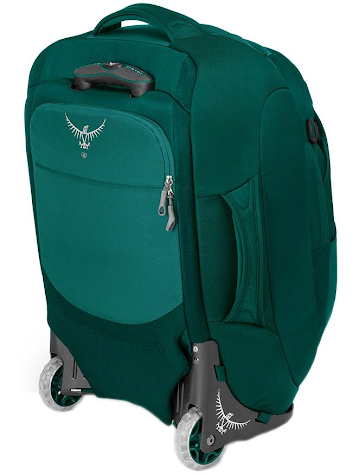 Osprey Meridian in Rainforest Green
Durability is a feature consistent with all Osprey packs and Meridian wheeled backpacks do not disappoint. While I don't like the fabric as much as the Farpoint I never having to worry about getting any rips or tears.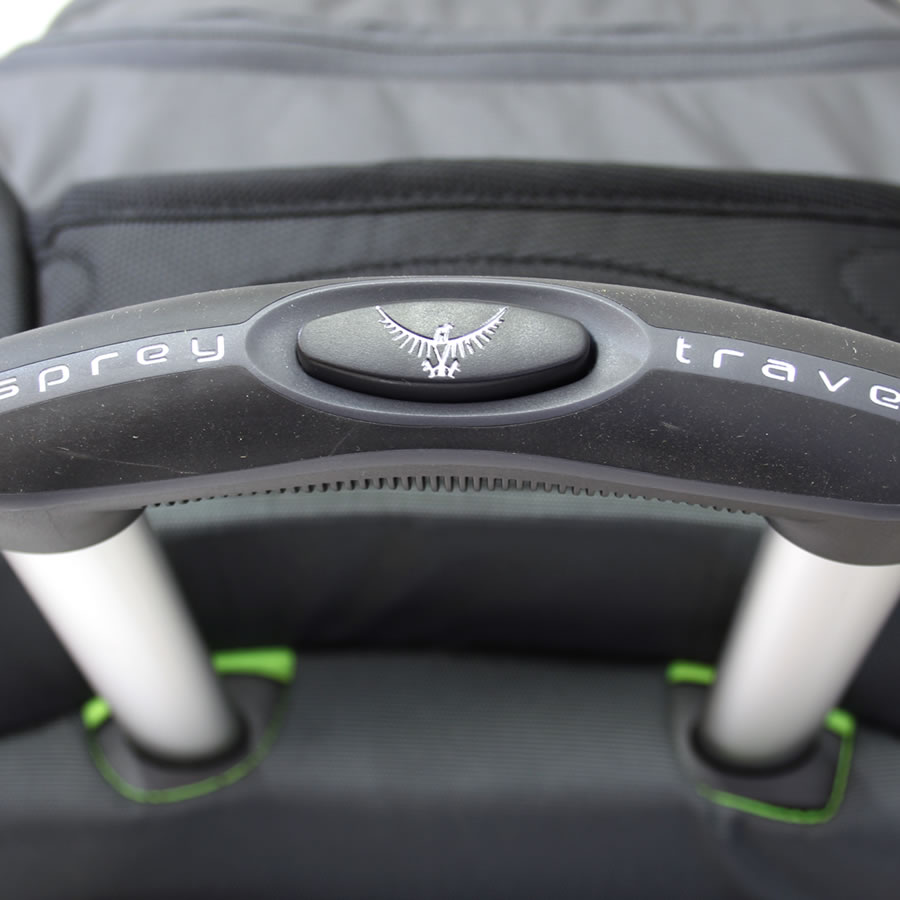 Another feature I like about the Meridian is the handle. I'll never forget the pain of my friends suitcase handle breaking on our trip to Europe in 2007.
Because she had back problems at that time I was stuck hauling it around which was a nightmare. The Meridian has a sturdy (and nice looking) double handle that feels strong. I don't have to worry about  snapping.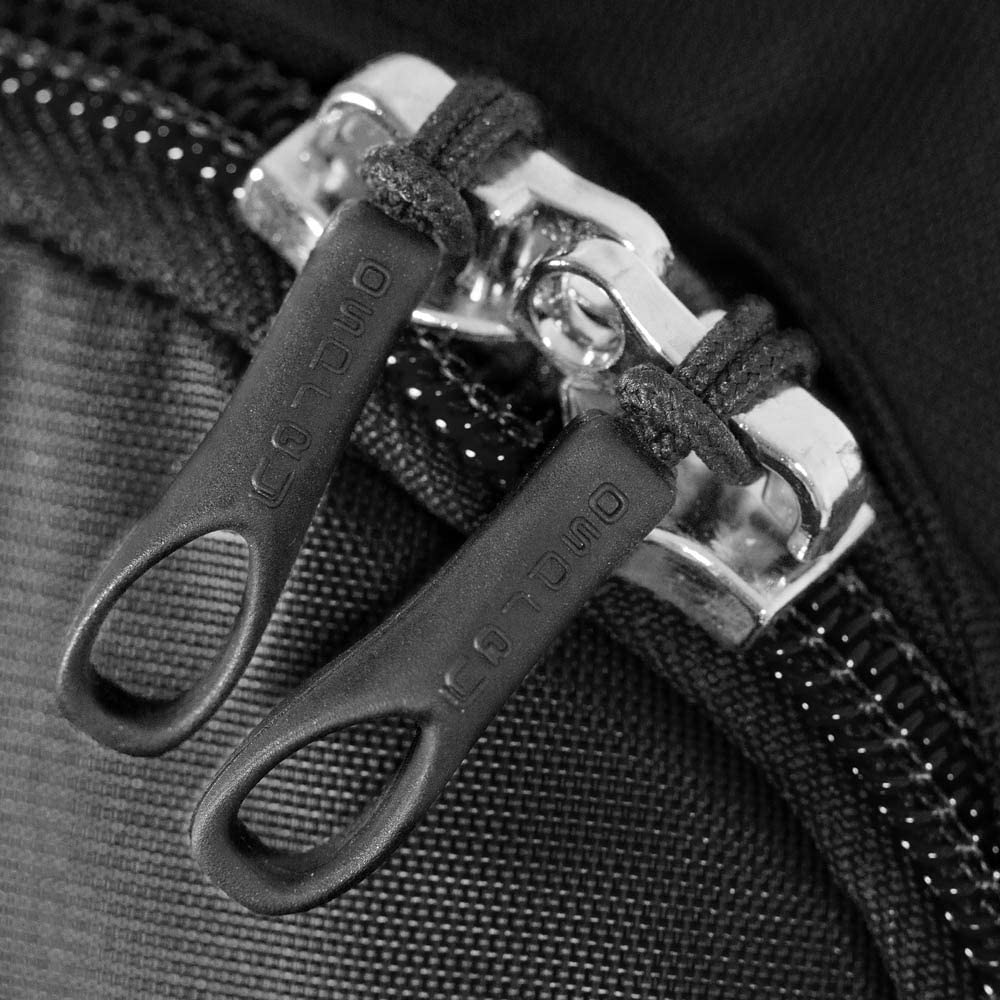 Finally, a bag that locks is essential. If it doesn't have lockable zippers then I won't even consider using it. Having theft deterrent luggage is a must whether their rolling backpacks or regular suitcases.
Please read these posts to learn more about how to choose a suitcase or a travel backpack.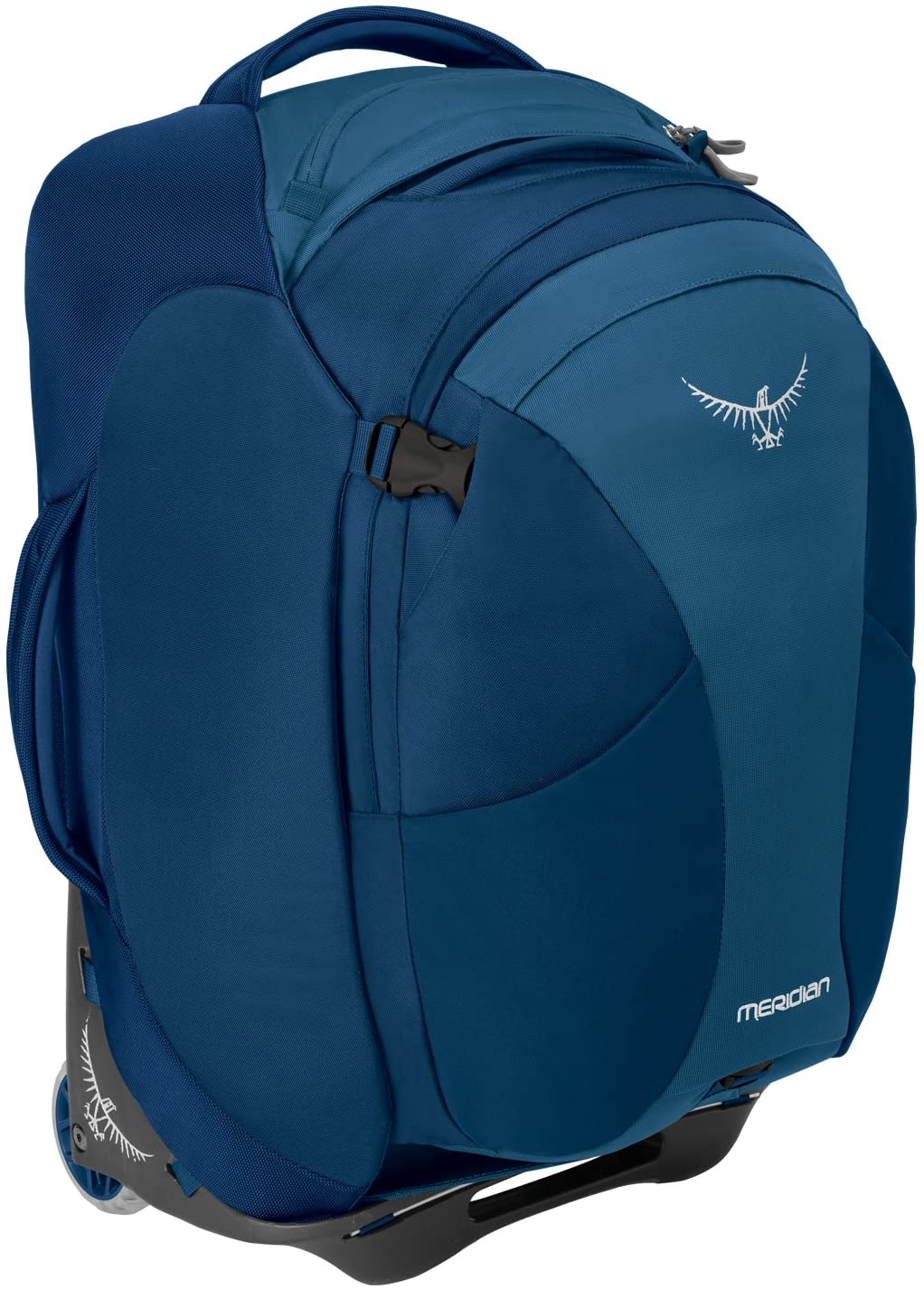 Osprey Meridian 22 in Lagoon Blue
Are these Wheeled Backpacks TFG Approved?
Ultimately, the Meridian 22 wheeled backpacks gets top marks from me because they can handle my lifestyle and I don't have to worry about my luggage breaking down. That's the last thing you want to deal with on a trip. Stay tuned for tomorrow's post to find out the final result of my review and if I recommend this bag for your next trip.
---
Please visit this page to learn more about the Osprey Meridian 22 wheeled backpacks.
Do you travel with wheeled backpacks?
---
To learn more about our suggested travel gear, please read the following:
---
LIKE THIS POST? PIN THIS PIC TO SAVE IT!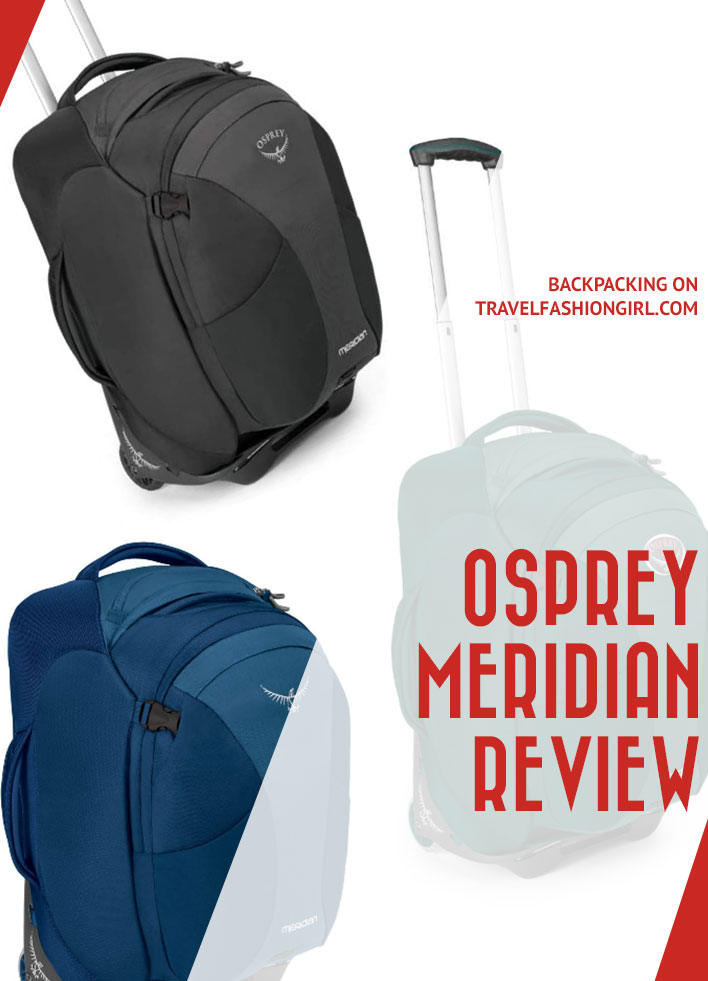 ---
We hope you like my Osprey Meridian review for wheeled backpacks. Please share it with your friends on Facebook, Twitter, or Pinterest. Thanks for reading!
---