Support TFG by using the links in our articles to shop. We receive a small commission (at no extra cost to you) so we can continue to create helpful free content. As an Amazon Associate, we earn from qualifying purchases made on Amazon in addition to other retailers featured on the blog. Thank you, we appreciate your support!
I once spent one week working in a jungle camp at the base of Mt Kinabalu in the Borneo rainforest. Man was I unprepared! The July heat and humidity was through the roof and I was not a happy camper. Living conditions were absolutely terrible as the camp had been let go and poorly cared for.
If I could do it all over again, I'd be much more prepared. Here are my tips on what to wear in Borneo and the things I wish I would've brought plus the items I was happy to have with me!
---
What to Wear in Borneo: Rainforest and Jungle
---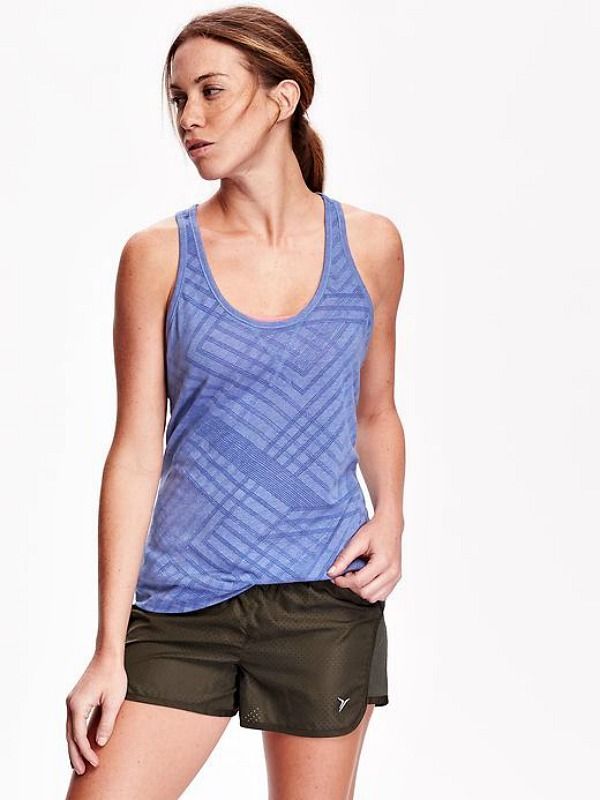 Quick Dry Clothing
Trying to hand wash your clothes in the jungle with limited water availability is challenging but the never-ending air drying time is the worst part.
I remember my clothing hanging for three days and still not being dry. The clothing that took the longest was the modal and cotton blends.
Your best bet when spending some time in jungle or rainforest is to invest in technical clothing. At the very least use fitness wear and also consider a few pieces from travel brands.
What to wear in Borneo – my quick dry clothing wish list: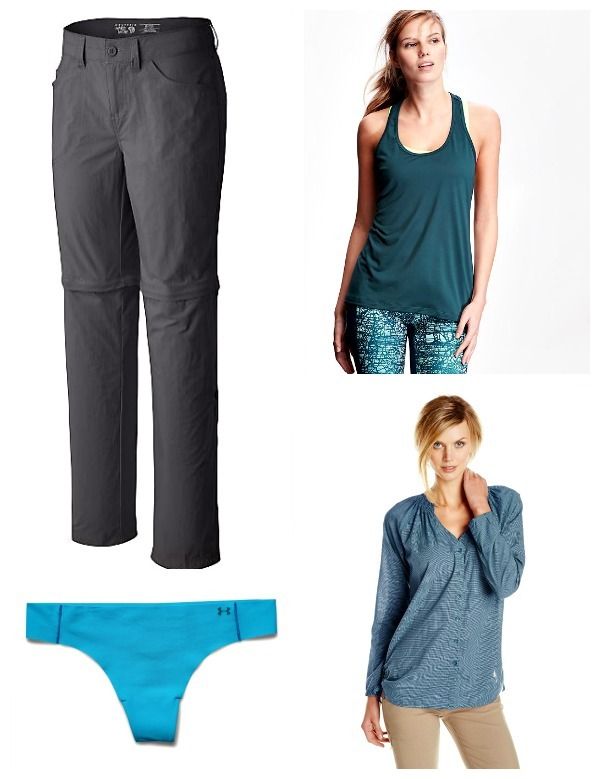 Breezy Tank from Old Navy / Mountain Hardwear Quick Dry pants / BugsAway Long Sleeve Top  / Antimicrobial Microfiber UA Underwear
You want items that can easily be re-worn but are also quick dry and breathable. I was happy to have my travel pants but I did long for a comfortable long sleeve to ward off mosquitos. The one I had was similar to sarong material which is the worst for air drying quickly.
I also was happy to have a genie-style set of comfortable pants but again, drying time was difficult. An airy poly-blend would have been my best friend to also hide my legs from the bugs.
Struggling to make a capsule travel wardrobe? Learn how!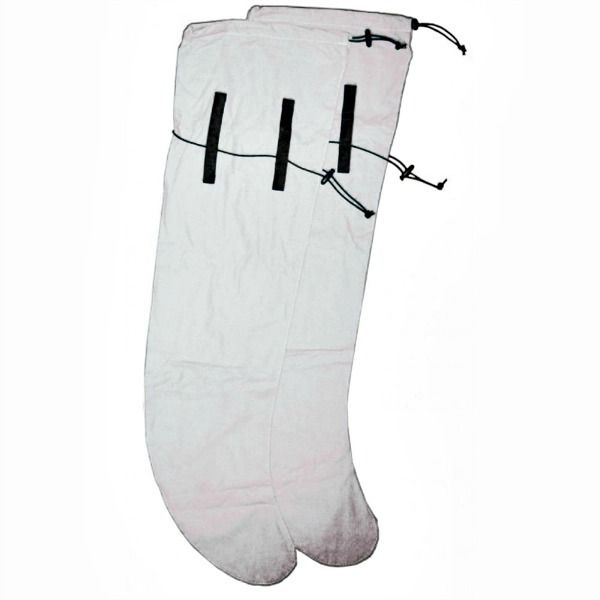 Leech Socks
One of the reasons I started traveling was to challenge myself. I was a real city girl back in 2008 so I like to push my limits through my adventures. I'm glad to say I've learned to toughen up.
And then I met leeches. Some people don't care about them but I can't stand them. In an effort to avoid getting "leeched" I made sure to always wear leech socks when walking on the jungle ground.
Luckily, the camp had leech socks which are basically made of the same fabric as nurse's scrubs. This is one item I highly recommend you pack on a humid jungle trek unless you want to have gross little worm creatures crawling up your legs and lunging themselves at you. They practically fly!
Use packing cubes to help you organize and even compress your belongings to maximize your space.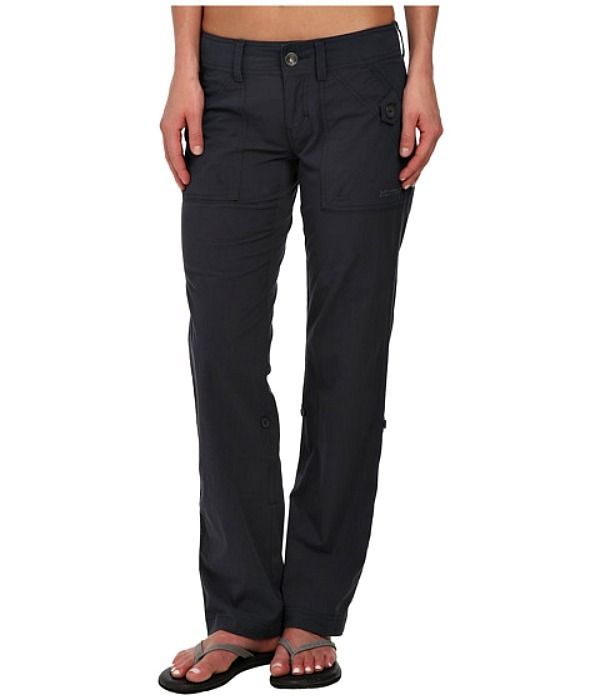 Tech Travel Pants
Normally, I look for a happy balance between fashion and function such as with my favorite travel pants for women. If you're planning what to wear in Borneo, the rainforest in particular, fashion should be the last thing on your mind.
Because leeches want to suck your blood they'll climb up your body and stick themselves onto you so you want fabric on your legs that is impenetrable.
Double leech protection: tech travel pants plus leech socks. As a bonus, these types of pants are rugged, breathable, and quick dry which means they'll also be wearable and comfortable in rainforest conditions.
Trust me, you're not gonna care what you look like when you're trekking through a jungle. Choose a pretty color top that will look nice in photos and don't show your bottoms!

Flip Flops
The biggest surprise was that I didn't use my cross trainers during my time in the jungle. They weren't practical for the mud and even my husband's boots got a nod of disapproval.
Instead, the guys that ran the camp sent us to a local market in Kota Kinabalu to buy plastic soccer type shoes. They were essentially black plastic booties with cleats. They cost around $10.
I used these shoes to make the 45 minute trek in and out of the jungle camp throughout the week. I wore them over leech socks and travel pants. Stylin!
A big surprise for me was that my flip flops were so useful. I wore these when I was inside the confines of the camp "huts". It was refreshing to air out of my feet and walk around comfortably when I wasn't walking in the mud.
A few other items you might like for a trip into the Borneo Jungle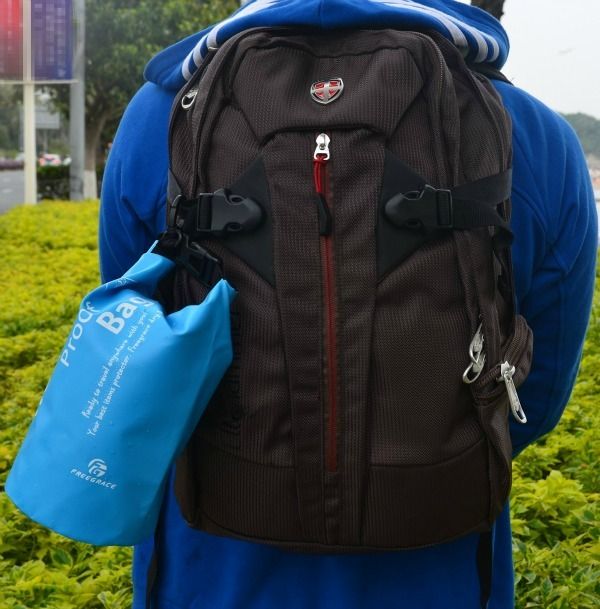 a backpack not a wheeled suitcase / a backpack cover for the rain / a poncho / mosquito repellant  / dry bag to store your electronics (because the humidity ruins them)
---
Read this post for a full guide on what to wear on jungle treks!
What else would you add to this list on what to wear in Borneo? Please comment!
---
For more Asia packing list, please read:
Suggested Travel Resources:
---
Hope you liked this post on what to wear in Borneo. Please share with your friends on Facebook, Twitter and Pinterest. Thanks for reading!
---