Support TFG by using the links in our articles to shop. We receive a small commission (at no extra cost to you) so we can continue to create helpful free content. As an Amazon Associate, we earn from qualifying purchases made on Amazon in addition to other retailers featured on the blog. Thank you, we appreciate your support!
Wondering what to wear for Mardi Gras? Read our packing guide for the unexpected items to bring for this trip!
---
What to Wear for Mardi Gras
---
Table Of Contents
Mardi Gras in New Orleans is a celebration like no other! It's the city's biggest party of the year, and visiting the Big Easy during Carnival comes with a special set of instructions. Keep reading to learn what to wear for Mardi Gras!
OUR RECOMMENDED HOTEL: Rathbone Mansions, a small, boutique hotel just a few blocks outside of the French Quarter.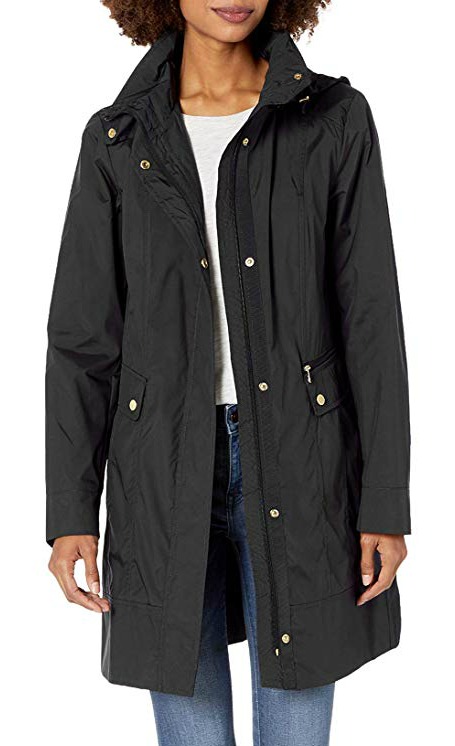 Cole Haan Breasted Packable Rain Jacket
What is the Weather Like for Mardi Gras?
Don't assume because it's the South that it will be hot. Mardi Gras usually marks the end of a Louisiana winter. I've noticed over the years that we either have our first bit of warm weather for the year or our last cold spell.
Monitor the weather before you leave, pack layers, and hope for the best. Pack a coat anyway, especially for night parades. Focus on creating a travel capsule wardrobe, which should easily fit into a carryon suitcase with the help of packing cubes.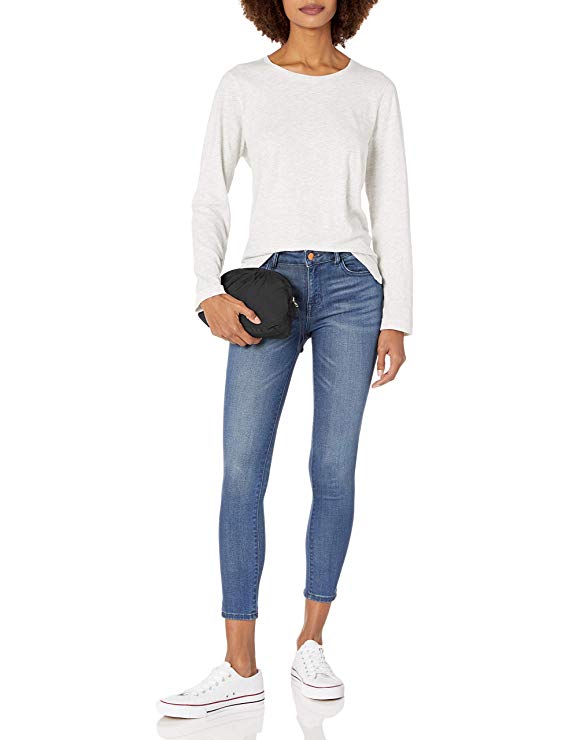 Cole Haan Breasted Packable Rain Jacket
(Model Demonstrating Packing Method)

Expect some rain as you prepare what to wear for Mardi Gras. No matter the time of year, it rains a lot here. Usually, I would advise you to bring a small umbrella, but since the streets will be packed and crowded with people, a poncho or light raincoat is a more practical solution.  You can roll it up when you don't need it, as demonstrated above, or store it in the bag you're carrying.

Ponchos aren't the most fashionable attire, but at least you won't be alone in wearing one. When the skies open up, partygoers will rush the shops to buy this readily accessible rain gear. So if you want to save space in your bag, you can always pick one up on the street.
Shop more packable raincoats: Amazon | Nordstrom
Find out our top picks for stylish travel raincoats for women!
Blondo Villa Waterproof Ankle Bootie
What Shoes Should I Wear for Mardi Gras?
What you wear on your feet is the most important item you will bring. Parades and people will block roads and traffic is horrendous, so taxis are not an option. You will walk everywhere.
Bring super comfortable shoes that you can wear all day and into the night. You won't have a chance to change your shoes mid day, unless you are staying at one of the high end hotels in the middle of the action.
If you opt for sandals know that your feet will be disgusting by the end of the day. Spilled drinks, unknown fluids, and uneven sidewalks make your journey around the city a treacherous and dirty affair.
The same goes for closed toe shoes. Make sure you don't mind them getting dirty. Wear something that is easily cleanable or that you don't mind tossing after your trip. I would opt for flat ankle booties like Blondo Villa with a wipeable upper. This boot is so popular among readers and the TFG Editor-in-Chief, we did a video review on them. 
Watch this video review on the Blondo Villa Waterproof boot!
Shop more waterproof leather boots: Amazon | Nordstrom
Take a look at these cute ankle booties for travel!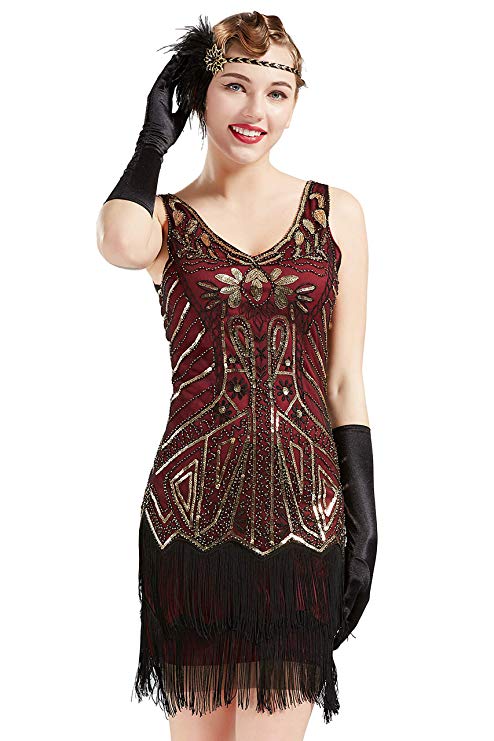 Babeyond Beaded Fringed Great Gatsby Dress
How to Choose a Mardi Gras Costume
If you're wondering what to wear for Mardi Gras and planning to bring a costume — know that anything goes for this annual festival. Elaborate costumes and crazy outfits are the norm for anyone wanting to go all out for the celebration.
If you decide to go this route, ensure that your outfit is easily packable — tutus and enormous headdresses do not fall into this category. Also remember that your outfit needs to be comfortable enough to wear all day.
My advice would be to spend a day shopping for your costume while in the city. The inventory will be extensive, and you and your travel buddies can play dress up while searching out the perfect costume.
Shop more Mardi Gras costumes: Amazon | Target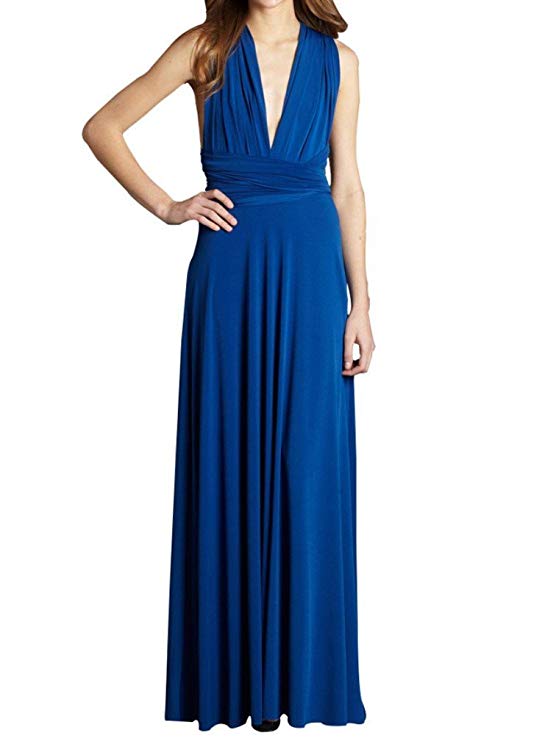 Von Vonni Convertible Maxi Dress
How to Dress for Mardi Gras Balls
If you are lucky enough to score tickets to one of the Mardi Gras balls, then you will need to get creative with your packing. Formalwear is expected, so make sure to account for this outfit when you plan what to wear for Mardi Gras. It's the only time I would recommend packing heels for a trip to New Orleans.
Be sure to carry on your dress to avoid the nightmare of it being lost or in delayed baggage. Check with your airline to see if there will be a coat closet available for hanging storage, or you can usually lay it on top of the carry-on luggage in an overhead bin.
Instead of packing an arsenal of hair tools and makeup, make an appointment at a local salon to get your hair and makeup done by a professional. Doing this will save space in your luggage, and can be a fun experience with your girlfriends. It's also an opportunity to meet locals and get the inside scoop on events in the city.
Shop more formal dresses: Amazon | Nordstrom
Read these ideas on how to pack light for special events!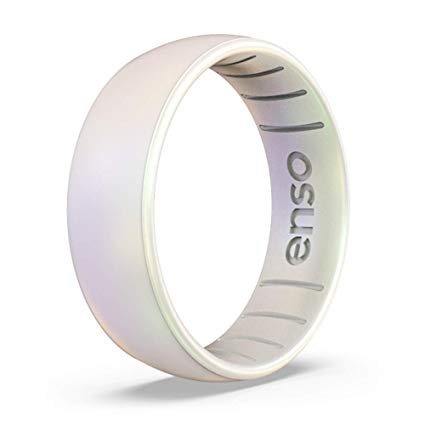 How to Stay Safe During Mardi Gras
To ensure you have the best time possible in this vibrant city there are a few safety tips you should follow. Don't bring any precious or valuable items with you outside of your hotel room. Actually leaving it at home is your best bet.
This goes for engagement or wedding rings, too. One option is to wear a silicone ring instead, while out and about. They are economical and you can wear them without worrying. There is so much commotion during the parades that things can be easily lost or stolen. Don't risk losing anything you really care about or that is valuable.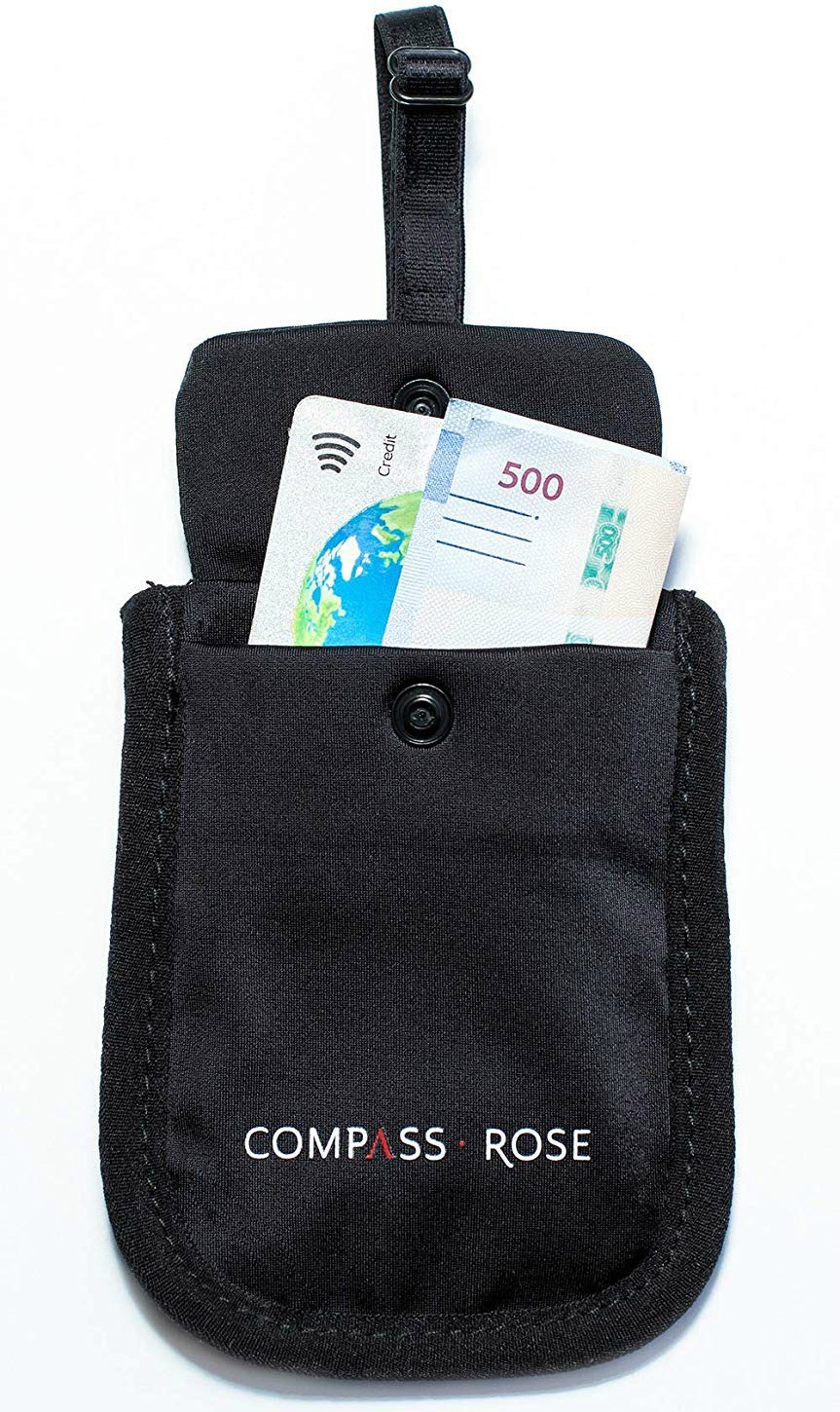 Secret Bra Wallet Travel Money Pouch with Anti-theft RFID Protection
Only carry the cash you need for the day with you. Keep extra cash and a backup credit card in your room for emergencies. You also might want to use a bra stash or money wallet.
Try to drink responsibly and look out for your friends. Don't wander away from your group, and always keep your phone accessible and charged. Things can escalate quickly when alcohol is involved, so do your best to stay out of trouble.
Whether you have a fun-filled experience in the city is up to you. Going in with realistic expectations and an open mind are all you really need. New Orleans will bring the rest. Laissez les bon temps rouler!
Shop more portable chargers: Amazon | Target
Please read these tips on how to keep your valuables safe when traveling!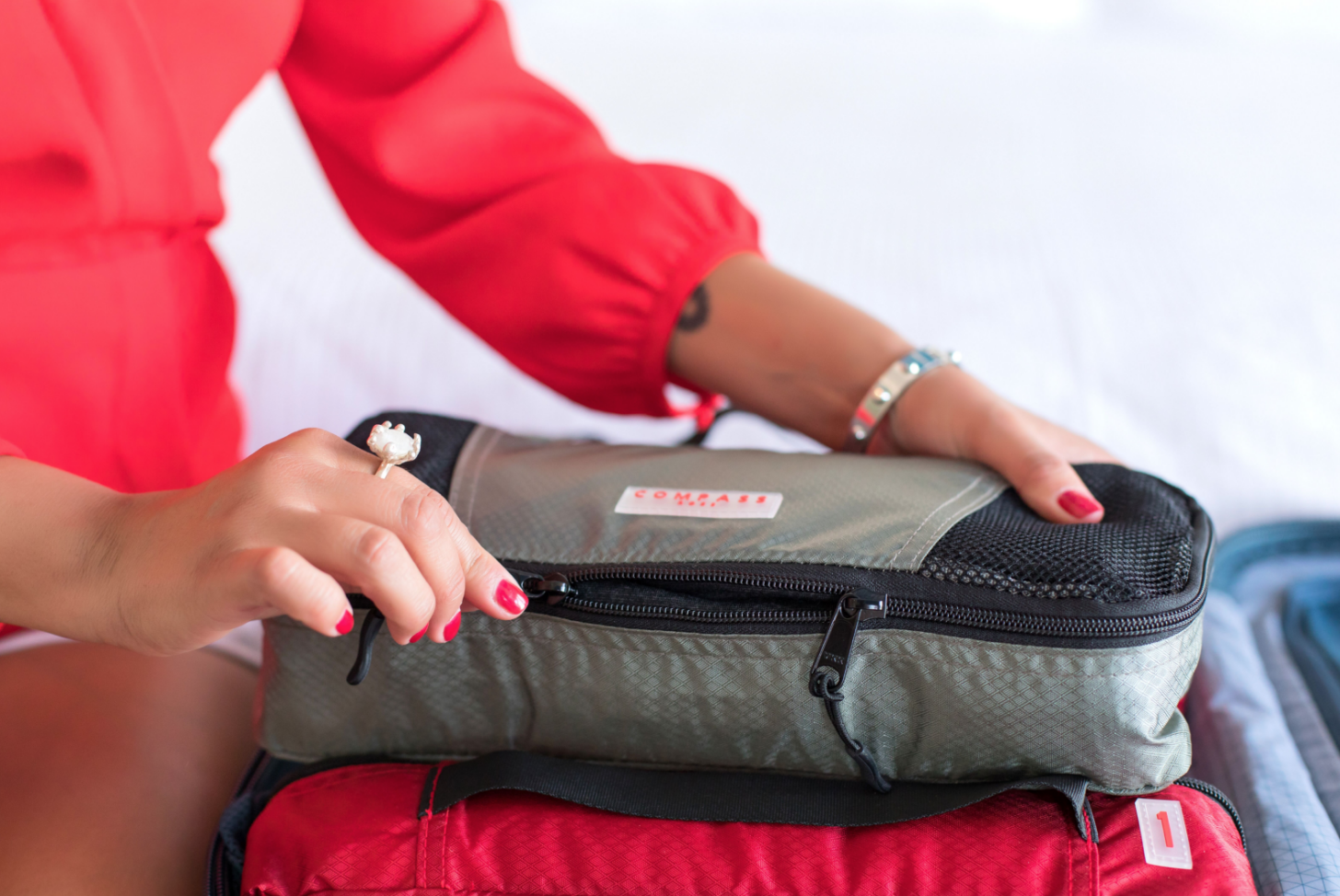 How to Organize Your Mardi Gras Packing List
Once you have chosen your outfits for this exciting trip,  we recommend using packing cubes to organize. We designed these ourselves and they're the only ones that have a unique color and numbering system, so it's easy to remember where you've packed everything on your wardrobe list which is demonstrated in the video below!
Learn our hacks with packing cubes in this video!
We also put together a five-part YouTube series showing the different methods to use packing cubes for travel. If you use this specific packing strategy, packing cubes can also compress your belongings. This is the secret to traveling carry-on only!
---
What are your tips on what to wear for Mardi Gras? Share in the comments below!
---
 For more North America packing list, please read:
---
LIKE THIS POST? PIN THIS PIC TO SAVE IT!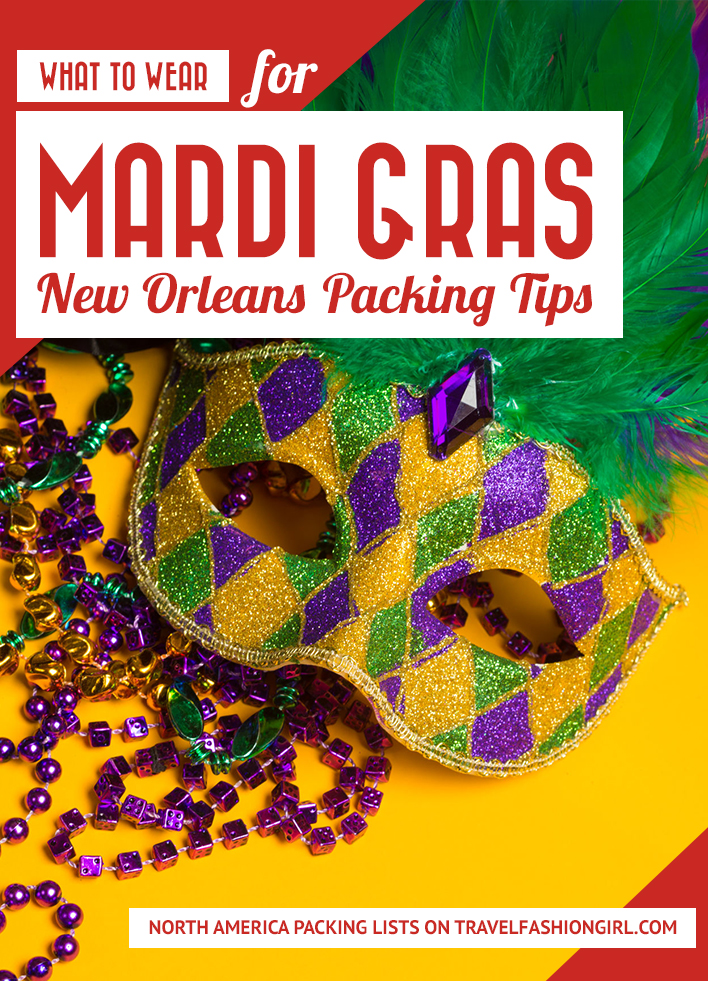 ---
Hope you liked this post on what to wear for Mardi Gras. Please share with your friends on Facebook, Twitter, and Pinterest. Thanks for reading!
---
Author Bio: Niki is an interior designer and artist from Louisiana. In addition to her design work, she writes for local and online publications sharing her experiences and passion for travel. Niki is currently adding stamps to her passport while building her design practice, Niki Landry Designs.
---