Support TFG by using the links in our articles to shop. We receive a small commission (at no extra cost to you) so we can continue to create helpful free content. As an Amazon Associate, we earn from qualifying purchases made on Amazon in addition to other retailers featured on the blog. Thank you, we appreciate your support!
Spring is a great time to visit the Big Apple. You avoid the summer smog and winter's frigid air, making it ideal to walk around and explore.
If you follow Humans of New York on Facebook, you've probably noticed a variety of fashion choices. New York is really where you get to express yourself, a place where almost "anything goes." (Pun intended!)
Keep reading to find out what to pack for New York in spring!
---
What to Pack for New York in Spring
Written By: Nina Thomas
---
When planning what to pack for New York in spring, you'll want to have a variety of interchangeable outfits, depending on the types of activities you'll be doing.
Spring weather is unpredictable and can include cold nights, strong winds, rainy days or even hot, humid afternoons.
Always, always, always check the weather forecast before your trip. Once you've researched the weather, you can focus on creating a capsule travel wardrobe, which should easily fit in a carryon suitcase with the help of packing cubes to compress your clothing.
One thing to remember is that sandals, or open toed shoes, are not recommended when walking around the city for long periods of time (unless it's the middle of a scorching summer).  Closed toe shoes are best to avoid spending your evening scrubbing black dirt off your toes!
Coat | Socks | Mittens | Scarf | Beanie | Umbrella
For Day Time
A couple items you'll want to be sure to bring are a hooded trench coat, hat, gloves, scarf, compact umbrella and warm socks.
Mornings and evenings will almost always be chilly in the spring, and if you plan to start the day off with some sightseeing, you'll want to keep warm at least until around noon when it starts to warm up.
Sweater | Shirt | Jeans | Bag | Boots | Sunglasses | Earring
For sightseeing
When you're planning what to pack for New York in spring, keep in mind that the best outfit is the one that makes you feel the most "you". We love choosing a classic outfit that can easily be interpreted by various personalities such as a long sleeve shirt, jeans and a nice top.
Some sightseeing activities, such as going to Ellis Island, means you'll be riding the ferry. If you're planning to go up the Statue of Liberty, it can get quite chilly up there and you'll be glad you aren't wearing short sleeves! You will warm up as you walk around, so you most likely won't need to wear a lot of layers, but at least one breathable layer that keeps you warm without overheating is perfect.
Shopping in China Town is a fun adventure, and a good sturdy pair of walking shoes will be good for walking around.
Remember to always check the weather before you pack! Early spring may still be cold while late spring may be hot.
Blouse | Pant | Wedge | Lipstick | Necklace | Clutch | Watch
For Night Time
Unless you're eating at one of the fast food joints in Times Square, you'll want to wear a nicer outfit to dine at some of the city's best restaurants. A stylish sweater, nice pants, a small clutch and bright lipstick sums up a versatile ensemble that can be worn in various places.
Since you'll be walking, and possibly taking a cab, you may want to bring your coat with you for the evening walk after dinner when it will certainly be chillier.
Coat | Dress | Pantyhose | Wedge | Earrings | Binoculars
Watching A Show
If you're going to New York and can see a show, you're in for a treat. Some of the shows are in places that require you to dress to the nines, and some you could easily where a nice pair of pants or even jeans.
Most likely you'll be fine with a middle of the road option such as a simple dress, nude shoes and stockings. Even though there are a wide variety of outfit options, people generally make an effort to dress up to see a show.
Don't forget to bring a pair of binoculars, especially if you're sitting in the nosebleed section!
---
New York, New York is magical at any time of the year, but Central Park's blossoming flowers makes it a beautiful time to visit in spring.
What are your style tips for what to pack for New York in spring? Share and comment below!
---
For more North America packing tips, please read:
Suggested travel resources:
---
LIKED THIS POST? PIN THIS PIC TO SAVE IT!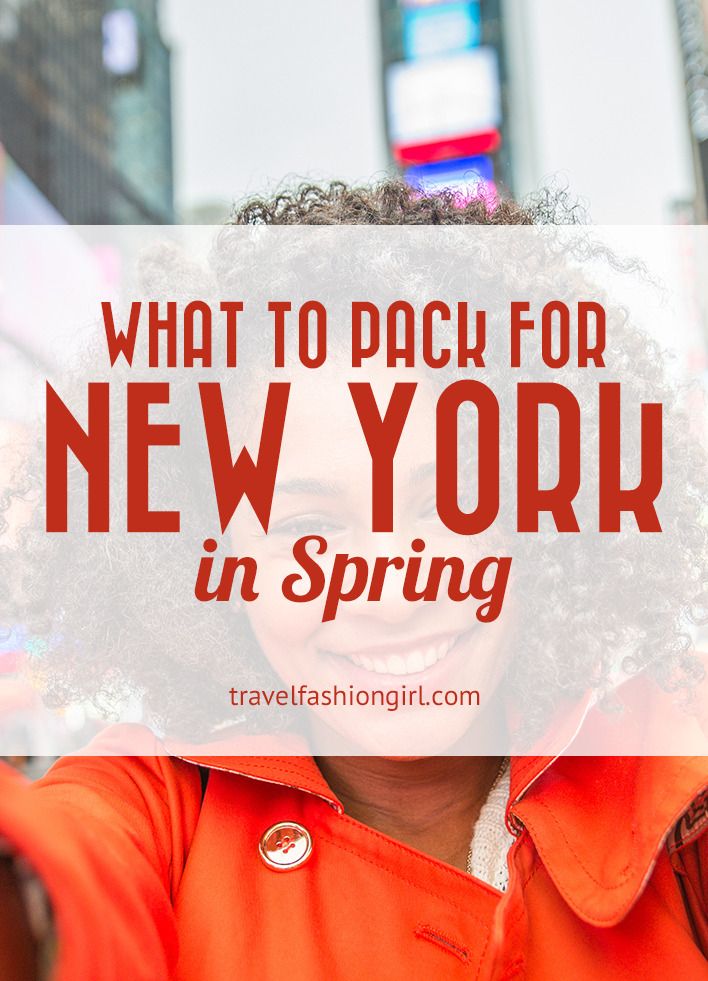 ---
Hope you liked this post on what to pack for New York in spring. Please share with your friends on Facebook, Twitter, and Pinterest. Thanks for reading!
---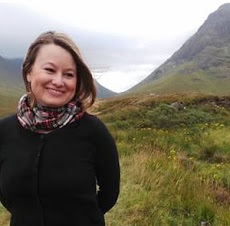 Author Bio: Nina Thomas is constantly looking for a beautiful view and a good adventure. Her travel highlights include horseback riding in the Ecuadorian Andes, hiking on top of Mount Etna in Sicily, and sheep-gazing in the Cotswolds. For more practical travel tips and ideas from a Central Ohio Girl, check out  Traveling with Nina or follow her on Twitter.
---