Support TFG by using the links in our articles to shop. We receive a small commission (at no extra cost to you) so we can continue to create helpful free content. We earn from qualifying purchases made to the featured retailers. Thank you, we appreciate your support!
Traveling to Iceland in summer? First read this post on what to wear and then keep reading below to find what to pack for Iceland's outdoor activities!
---
What to Pack for Iceland
Written by: Niki Landry
---
Iceland is made for the outdoor enthusiast–it boasts some of the most surreal landscapes in the world.
Hiking is on many visitors' agendas, but there is one trek that reigns supreme: the Laugavegur Trek is Iceland's most popular multi-day adventure, and for good reason. The trails wind through diverse, rugged landscapes with incredible views.
To best enjoy this amazing experience, you should be prepared with the right gear and clothing. Below is a listing of exactly what to pack for Iceland's Laugavegur Trail.
WEATHER
When you're planning what to pack for Iceland the most important thing to keep in mind is that the weather in Iceland is unpredictable and wild. Even in the summer, you should be prepared for cold, wind, and rain on the trails.
Find out what to pack for Iceland in March!
PRACTICALITIES
I chose to do a guided trek with a local tour company. They arranged my lodging (mountain huts), food, and transported my extra luggage. I did have to carry my lunch and anything I needed while on that day's hike in my daypack.
If you decide to do the trek solo, then these packing tips will help, but you'll also need to carry much more gear for food prep and sleeping.
Here are my tips on what to pack for Iceland's outdoor activities:
Shoes & Socks

Salomon Trail Runner / Salomon Sandal / Waterproof Boots / Water Shoes
Let's start with the most important item in your bag, well, actually, on your feet: your hiking boots. If you don't already have a pair of hiking shoes you love, look for quality, lightweight, waterproof but breathable, well-cushioned, and supportive footwear.
If you have existing foot or leg issues, then you may need to find a pair suited to your needs. Also, keep in mind that the terrain is really diverse, ranging from snow to sand in the same day.
I packed my beloved Salomon Speedcross shoes, and they didn't disappoint.
In addition to your hiking boots, you will need a pair of shoes for river crossings. Be mindful that the water is very cold and quick, so flip-flops are not sufficient!
I own a pair of water hiking shoes, and even though they were bulky to pack, I was glad to have them. Another option is to bring a pair of old sneakers that you could even leave behind. Don't bring something you intend to wear after the trek because it will take forever to dry.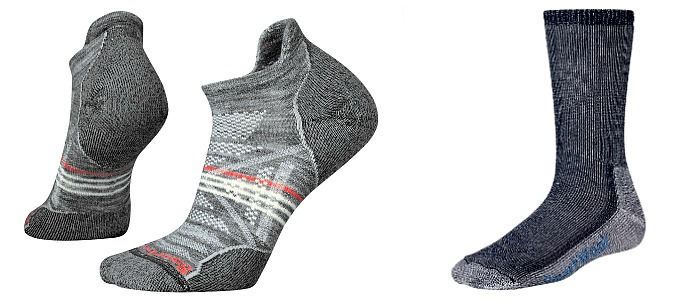 Light Micro Socks / Medium Crew Socks
For socks, you will need something warm, wool, and cushioned. You only need two pairs of high quality socks for the four-day hike. If you choose merino wool or other tech fabrics then they dry quickly, wick moisture, and repel scents.
I brought one pair of crew-length, super thick socks and one lighter, low-cut pair. I kept the extra pair in my daypack, in case my socks got wet during the hike.
Underwear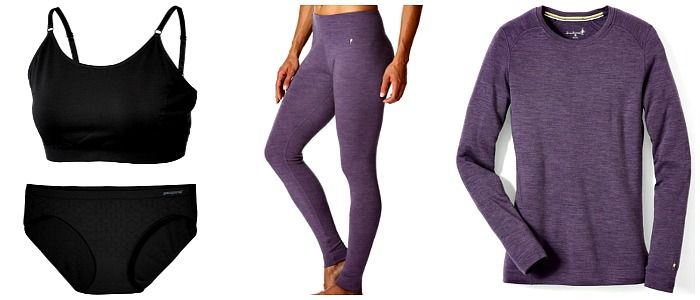 Cami Bra / Hipster / Long Underwear Bottoms / Midweight Crew Top
Two sports bras and five pairs of underwear–one for each day plus one extra–are sufficient for the four-day trek. I brought a mix of quick dry and synthetic undies, a bralette, and a light racerback bra.
Take a look at the best travel underwear for women!
When you're planning what to pack for Iceland, note that you will also need a pair of thermal underwear for your base layer of clothing. Merino wool is ideal, but synthetic fabrics will work and are generally at a lower price point.
I only wore my thermal bottoms for the first day of the hike, but I noticed that some hikers wore them everyday.
Here's our round up of the best thermal underwear for women. Trust us, they're the secret to staying warm in the cold!
Mid-layer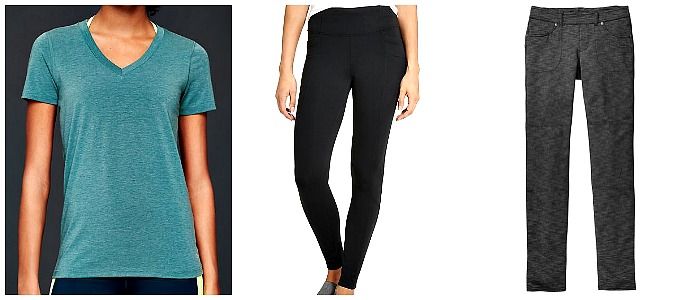 V-neck tee / High Waisted Legging / Jegging
I brought two pairs of leggings to layer over my thermal bottoms. They hold their shape, have performance qualities, and are my perfect hiking pants. I bring one of these on every trip.
In addition to a thermal long sleeve, it's a good idea to have a short sleeve top as well. The weather is so unpredictable that it's nice to have a cooler option or another layer to add onto your body.
I ended up wearing my Athleta Bettona jeggings every day of the hike.
Outerwear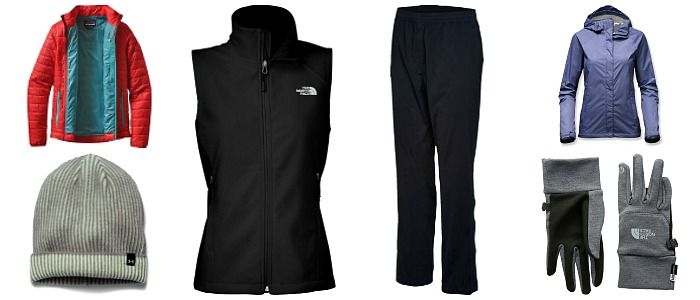 Puff Jacket / Beanie / Vest / Packable Rain Pant / Waterproof Jacket / Gloves
The next few layers can be considered mid or outerwear depending on the weather you experience. Either way, as you plan what to pack for Iceland keep in mind that they are essential to staying comfortable on the trail.
I recommend bringing a light fleece vest or jacket, a light but warm down (or synthetic) coat, and a breathable rain jacket.
It's a good idea to bring rain pants, too. You may not need them, but if you experience four days of rain you will be glad to have them. I found an affordable pair that packs down easily.
Lastly, a good pair of gloves and a warm beanie will complete your cold weather gear. I used all of these items at one point during the trek.
Find out what to pack for extreme cold weather!
Backpack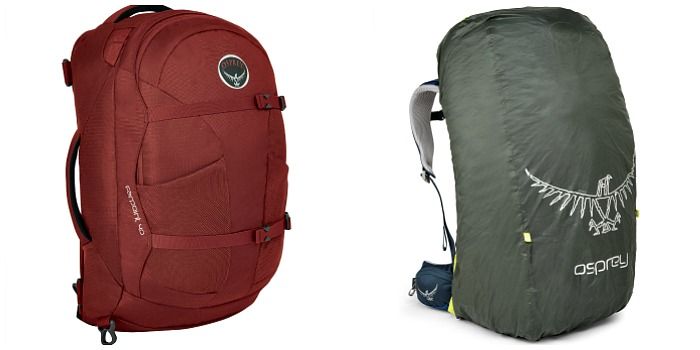 Osprey Fairpoint backpack / Osprey UltraLight Raincover
I brought my 40L Osprey Fairpoint backpack, which has a removable daypack. The larger, main pack was transported from hut to hut by the tour company.
This 40L is a great option if you plan to carry your entire luggage during the trek but I only brought what I needed for that day's hike in this daypack.
Also, don't forget your backpack rain cover. Everything from your head to your feet should be protected by waterproof gear!
Find out why Farpoint Osprey Packs are the best travel backpacks!
Essentials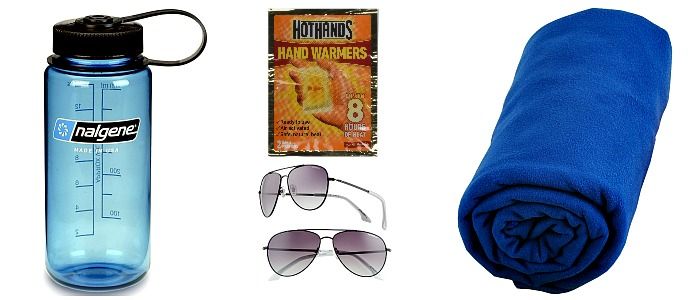 Water Bottle / Hand Warmer / Aviators / DryLite Towel
When planning what to pack for Iceland, bring along all of the normal toiletries you would pack for any trip, with special emphasis on sunscreen, baby powder, and blister care.
There are showers at two of the huts where you can pay for the privilege of a 5-minute hot shower. Also, don't forget a large travel towel to dry off after showering and river crossings.
Find out why fast drying towels are an essential for various trips!
I also would advise you to bring a few hand warmers. I'm miserable if my hands are cold and appreciate the relief. Travel Headlamps are only recommended if you are trekking late in the season.
Since I visited in July, I also packed a sleep mask. If you decide to do the trek on your own and need a place to keep extra baggage, there are a few options for luggage storage in the city.
Finally, don't forget your camera, backup battery, and charger (some huts have outlets where you can charge for a fee) to document the whole adventure.
---
LIKE THIS POST? PIN THIS PIC TO SAVE IT!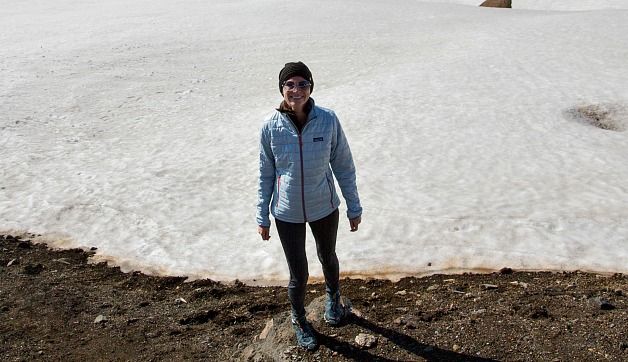 ---
What are your tips on what to pack for Iceland? Share in the comments!
---
For more Europe packing lists, please read:
Suggested travel resources:
---
LIKED THIS POST? PIN THIS PIC TO SAVE IT!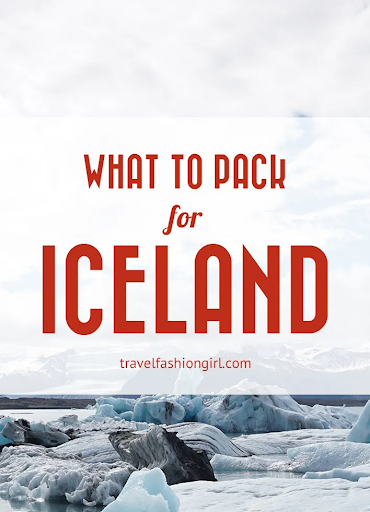 ---
We hope you liked this post on what to pack for Iceland. Please share with your friends on Facebook, Twitter, and Pinterest. Thanks for reading!
---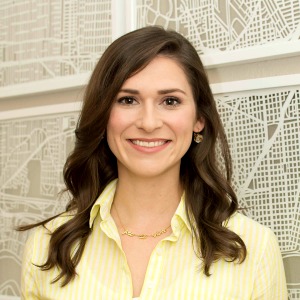 Author Bio: Niki is an interior designer and artist from Louisiana. In addition to her design work, she writes for local and online publications sharing her experiences and passion for travel. Niki is currently adding stamps to her passport while building her design practice, Niki Landry Designs.
---