Support TFG by using the links in our articles to shop. We receive a small commission (at no extra cost to you) so we can continue to create helpful free content. As an Amazon Associate, we earn from qualifying purchases made on Amazon in addition to other retailers featured on the blog. Thank you, we appreciate your support!
Planning a spring or summer getaway to Grand Cayman? Find out what to pack for Grand Cayman!
---
What to Pack for Grand Cayman
Written by: Lily An Kim
---
Grand Cayman offers travelers safety and luxury with world-renown beach attractions. Their summer can be humid, although the breeze in spring is comfortable with nearly perpetual sun until breathtaking sunsets.
Travelers can expect a moderate amount or isolated periods of rain (to slightly increasing degree) summers from late May to late September, and the temperature can range from 24 degrees Celsius (75 Fahrenheit) in May to 32 Celsius (90 Fahrenheit) in early autumn.
Most accommodation has reliable air conditioning; this presents fewer problems with mildew and dampness, compared to other island destinations nearby.
Therefore, spring/summer (23-31 degrees) is the best time of year to travel to Grand Cayman—before hurricane season begins close to mid-August.
Essentials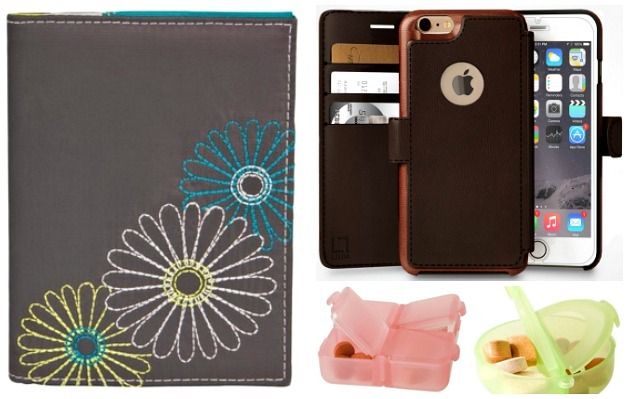 Safe Id Passport Case / iPhone 6, 6s Wallet Case / Pill Boxes
Along with protective digital or smartphone camera cases, don't forget to pack basic necessities. You will need to keep passports and hotel confirmations handy; several tropical accommodations share similar place names and have been confused by first-time travelers on arrival at Cayman.
Medical facilities and pharmacies are only located close to George Town or the airport, so carrying your own personal supply of marked prescriptions and insurance is wise, since not everyone travels with a North American driver's license to drive on the left-hand (opposite) side of the street and car on Cayman!
Because a very large Canadian population resides part- or most of the year on the bigger island, major North American banks (including Scotiabank and TD) offer ATM bank services–with the same PIN–as frequently used by bankers on the mainland. Caymanian dollars as well as U.S. dollars are easy to acquire on the island(s).
Major credit cards are also accepted, but smaller denominations of cash are helpful when dining or lounging at seaside bars and tipping venues.
The water is desalinated without any local fresh water sources, so you're likely to buy a lot of juice and cocktails every day of your Cayman trip.
Clothing
Except at Kaibo or Rum Point, most of Grand Cayman is truly grand with style and conservative flair; the dress is smart-casual. "Sunday best" generally means no t-shirts or shorts near churches in the city or for Sunday brunch (at the Lighthouse), but beachwear is fine on any beach.
For suave island dressing, make sure to pack: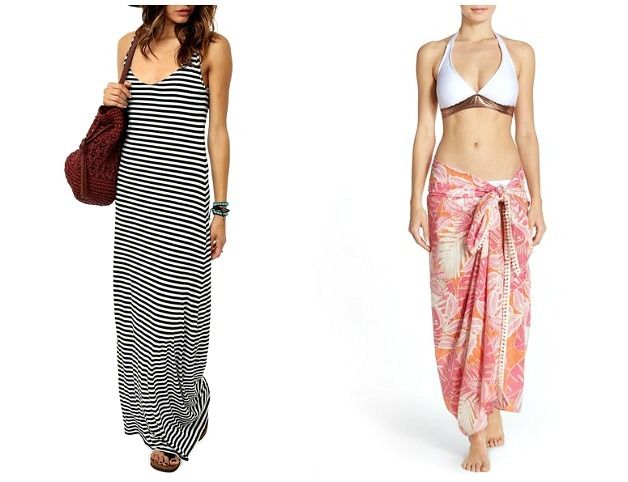 3-4 summer dresses and sarong;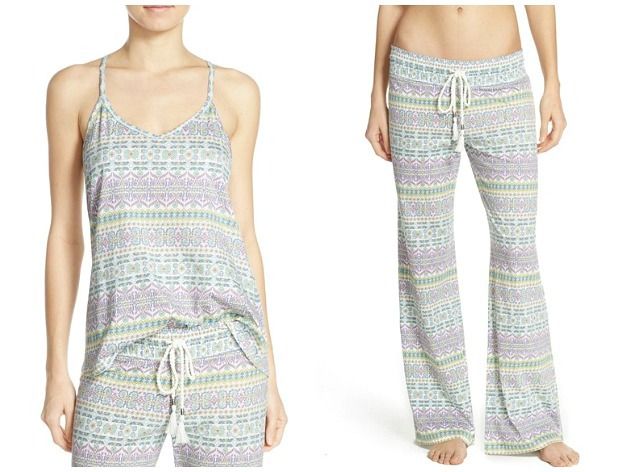 2-3 camisoles plus 1-2 summery pajamas;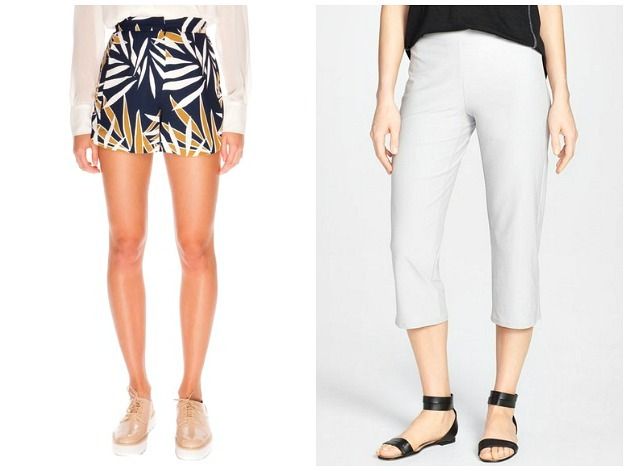 3-4 pairs of tailored shorts and capris;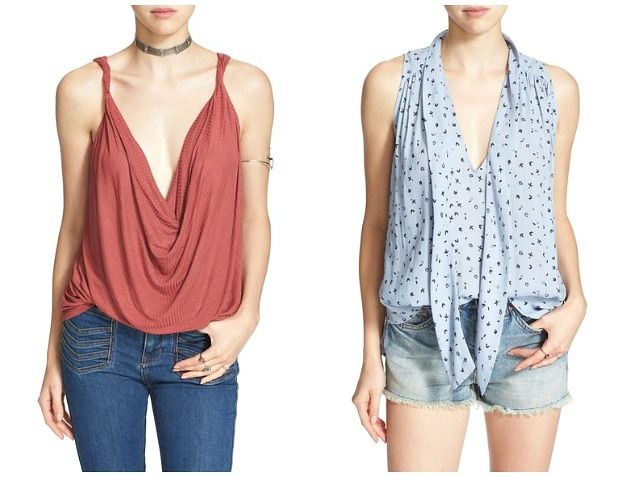 Wrap Front Tank / Front Tie Tank
4-5 bright blouses could be interchanged;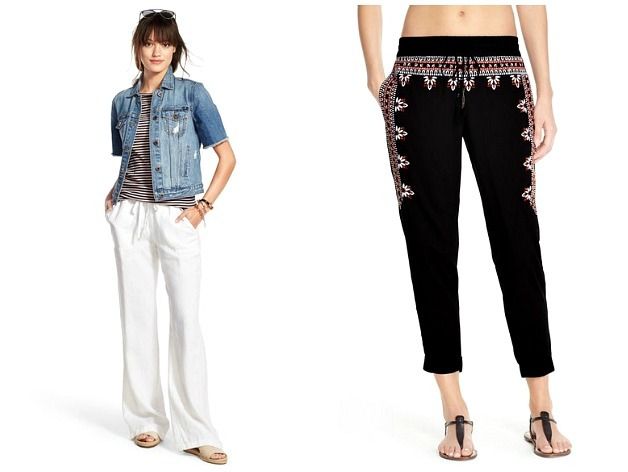 Drawstring Linen Pants / Embroidered Beach Pants
and, an additional pair of summery pants will help keep possible pesky bugs away from knees and ankles during evening hours.
For people who love the water: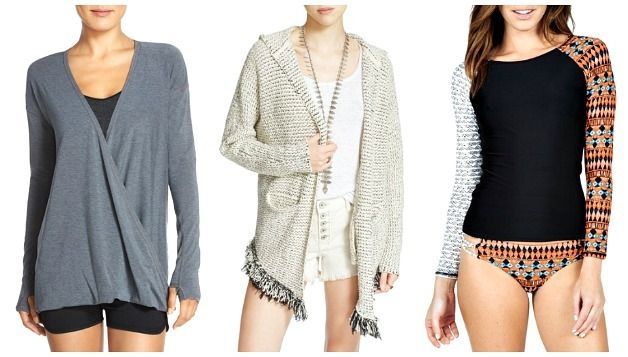 Wrap Front Top / Fringe Cardigan / Rashguard
a long-sleeved shirt or sweater will be handy if you will enjoy watersports, such as Dolphin Cove, Sting Ray "City" sandbar, and a bioluminescent canoe trip at night;
a light wrap or thin cardigan can serve as a means of temporary rain- cover in the event of a brief, refreshing shower;
a hooded sweater will be good for anyone who plans to go on a diving boat and drawstring pants to slip over bathing suit bottoms will help warm you up after the deep-water dive and the cruise back to shore;
along with a bikini for poolside, a swimsuit is good for diving, whereas a protective sun shirt is not a bad idea for snorkeling the beautiful coral reef (where scrapes and jellyfish are rather infrequent).
If you're sensitive to the sun, then you'll want to pack extra summery pants or a long vacation dress. Caymanians dress in nicer attire than some other places in the Caribbean, particularly at Camana Bay Shopping Plaza unless you're on a catamaran boat ride.
You can leave your sneakers at home. A relatively low propensity for walking is evident on Cayman—with its total lack of hills and nature path.
Even the Turtle "Farm" is a contained area–better known for its Reef manmade beach to swim with turtles.
Accessories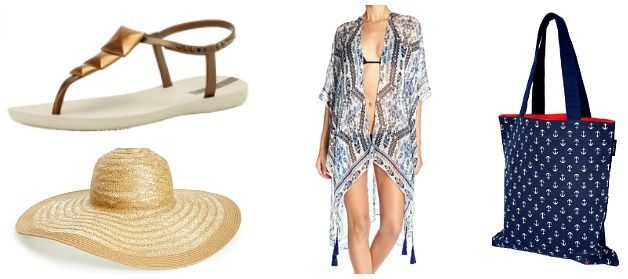 Ipanema Thong Sandal / Floppy Straw Hat / Cover-up / Print Tote Bag
Cayman is a secure British protectorate that's famous for cruise ship stops and shopping, so it's usual to see high-end jewelry on and off the beach strip.
Sandals as well as flip-flops are commonly worn, but try to avoid cork- (Birkenstock) or synthetic-leather uppers, as they will be ruined by the saltwater.
Eyeshades and wide-brim hats are necessary for the intense sun. Pack a pretty cover-up by the beach over swimsuits.
If you want to become PADI certified with an open water scuba lesson at Tortuga's, Eden Rock or Sunset House, then be sure that your swimsuit is a one-piece for less chance of embarrassing mishaps when peeling off an outer wetsuit.
After-sun, flippers with snorkels, and goggles can be found at dive shops around the island or even at major resorts.
Although each hotel provides its own beach towels, a tote bag will be helpful for nylon roll-up blankets if you're not so lucky to get a hotel /beach chair reservation on famous Seven-Mile Beach.
Roots' 2-in-1 Totes, made in Canada, come in three colors with a second detachable Crossbody Bag for dining and going out after the beach. They can also fit a collapsible cooler bag—for the frugal family shopper, who doesn't want to spend a fortune on drinks and snacks at Westin's or Marriott's beach patio. You can't go wrong with an extra bag.
The Rum Cakes made on Cayman are not only worth trying…Most people pack several extra boxes to bring home for family and friends!
Toiletries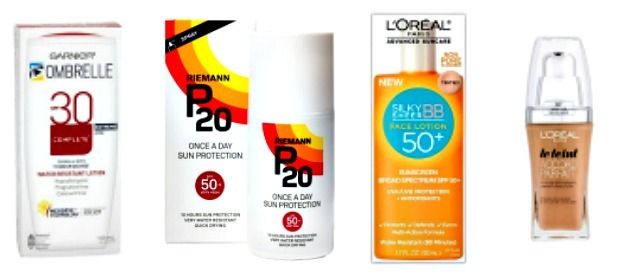 Ombrelle's waterproof sunscreen / Riemann P20 / L'Oreal Silky Sheer BB Face Lotion SPF 50 / Teint Parfait
Toiletries for full days of sunlight include sunscreen, such as Ombrelle's waterproof sunscreen or Riemann P20 10-hour range. L'Oreal Silky Sheer BB Face Lotion SPF 50 is available both tinted and sheer with vitamin E.
For the carryon- or light traveler, Lise Watier sells a single 33 gram 'tube' of Duo "Teint Parfait" 12-Hrs Glam Flawless Complexion with moisturizing foundation in the tube, and high-coverage concealer with mirror included as the 'cap' portion.
Vichy also sells concealers with sunscreen agents in the swivel tube. Mosquitoes should not be a problem around 7-Mile Beach or above second-floor units, so repellant may be unnecessary.
However, don't forget "Frizz" products, since blow dryers for regular 110- volt electrical systems are available in most units. Shaving foam for razors and sun tan lotion will get you beach-ready from the first day on Grand Cayman, along with SPF lip balm that you'll reapply often!
---
Do you have any tips on what to pack for Grand Cayman? Please comment below!
---
For more tips on island destinations packing list, please read:
Suggested Travel Resources:
---
LIKE THIS POST? PIN THIS PIC TO SAVE IT!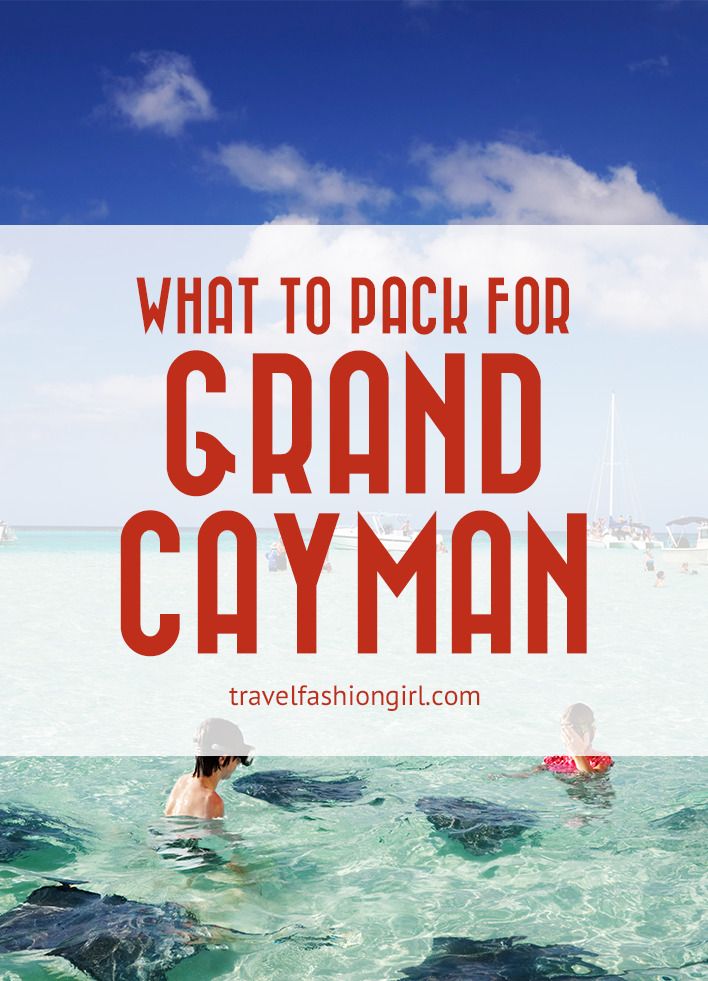 ---
Hope you liked these tips on what to pack for Grand Cayman. Please share with your friends on Facebook, Twitter, and Pinterest. Thanks for sharing!
---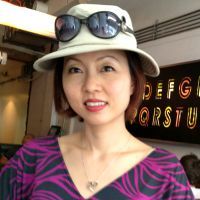 Author Bio: Lily An is a Canadian educator and Vancouver-born nature enthusiast. When she isn't working or traveling, she is likely to be skiing, diving, or mountain biking with her family.
---