Support TFG by using the links in our articles to shop. We receive a small commission (at no extra cost to you) so we can continue to create helpful free content. As an Amazon Associate, we earn from qualifying purchases made on Amazon in addition to other retailers featured on the blog. Thank you, we appreciate your support!
The Caribbean islands are best visited by sailboat, and like many people, you may not know what to expect. Staying on board a boat comes with specific needs.
You don't want to spend your valuable time weighed down by too much stuff and waste energy on over packing. Here are our top tips on what to pack for a sailing trip in the British Virgin Islands!
---
What to Pack for a Sailing Trip: BVI
---
Table Of Contents
Packing for a sailing trip can be confusing and tricky. Perhaps when you learned there would be formal nights onboard, you had nightmarish flashbacks to ill-fitting prom tuxes and figure skater-style sequin dresses.
Don't worry–being ultra-casual won't be a hindrance on your trip, and you can fit in with the formal dining nights with ease. While people certainly rock formal wear, my goal is to pack carryon only for the flights to and from the cruise terminals and to make sure my clothes are versatile as possible.
Here are few packing tips you should know before embarking that can help you prepare for your upcoming island hopping sailing adventure: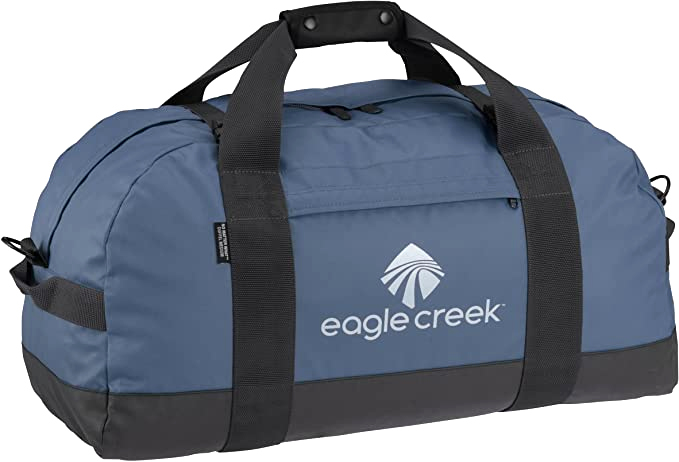 Eagle Creek Water-Resistant Packable Duffel Bag
Cabins tend to be very small
Most of your time will not be spent in your room so it's usually not a big deal, but storage is limited. Keep your hard-sided luggage at home, and pack in a soft duffel bag or backpack. Luggage that can be collapsed and stowed away works best.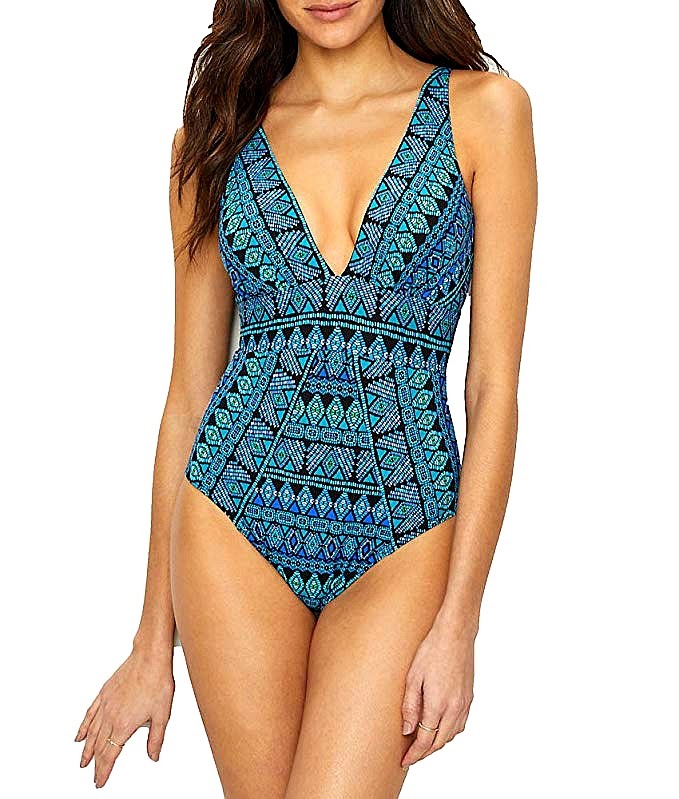 Miraclesuit Gypsy Odyssey One-Piece
Prepare to live in your swimsuit
Most days will be spent in or by the water, so pack swimsuits that can be easily mixed and matched to maximize space. Reversible swimwear is a great option. If you don't feel like you need a new swimsuit for every day, you can rinse out your suits and alternate with just a few options.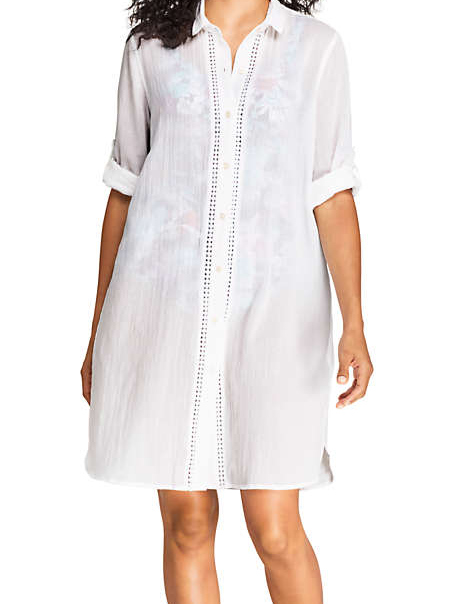 Land's End Shirt Dress Swim Cover-up
The same goes for beach cover-ups. Stick to colors and materials that can be worn with all of your swimwear. When planning what to pack for a sailing trip, also choose dresses or tops that transition well into night.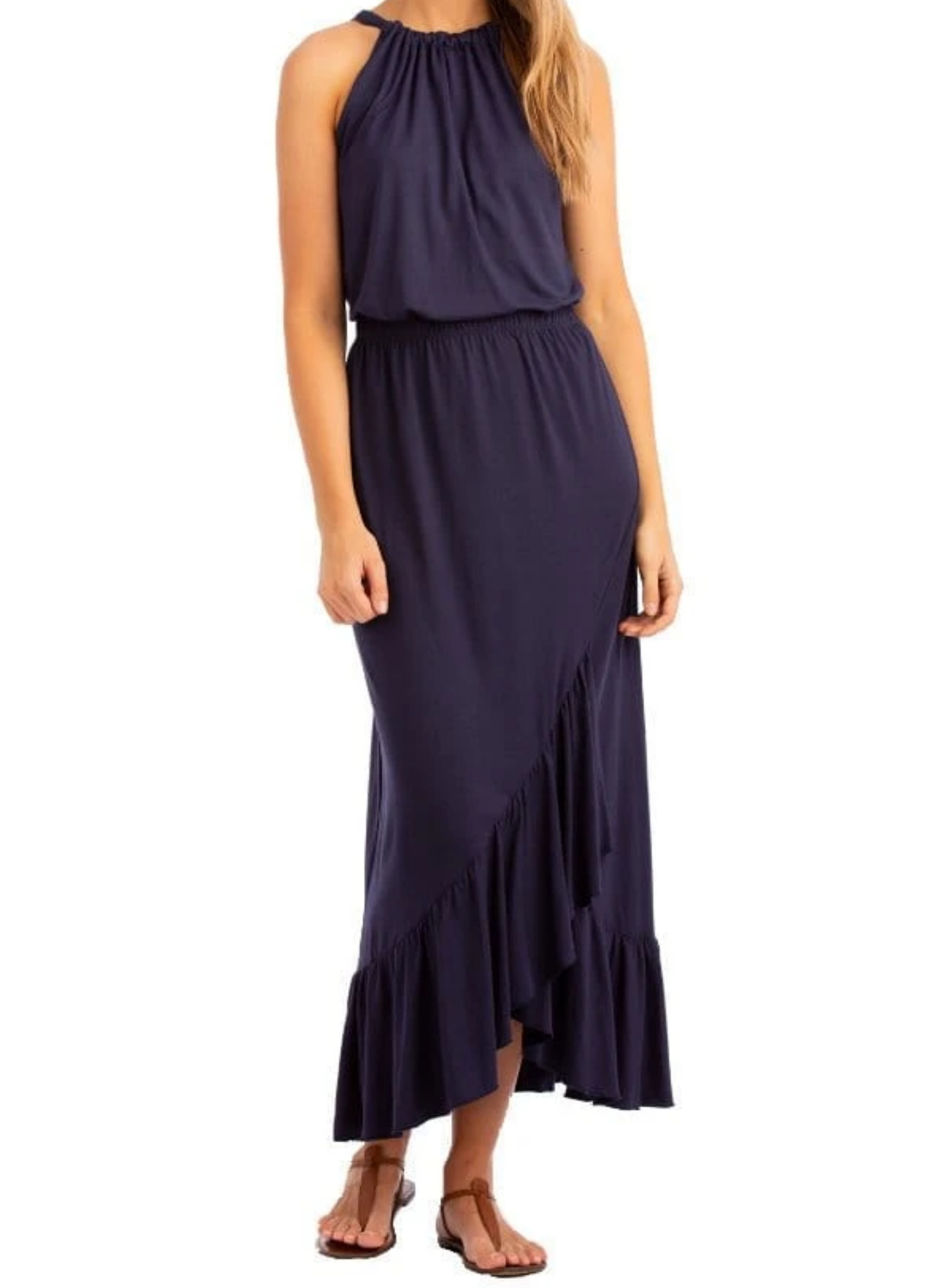 VV 2-Piece Dress "Halter + Tiered" in Navy
Overall your days and nights will be casual, but you will want to put on dry clothes at some point so have options for dinners out on the island.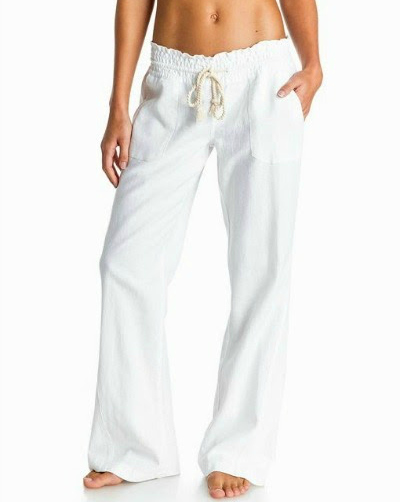 Nights can get windy
The temperatures will not drop significantly, but you may find a need for light sleeves and pants. Breezy beach pants and linen can work well for day or night.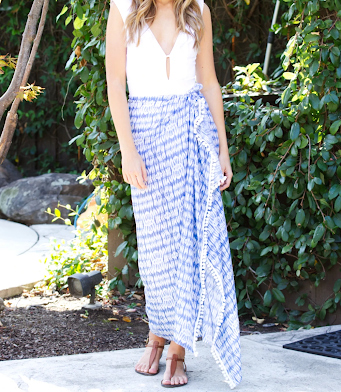 Sarong wraps are a must for any beach trip, and they can come in handy for staying warm on chilly nights.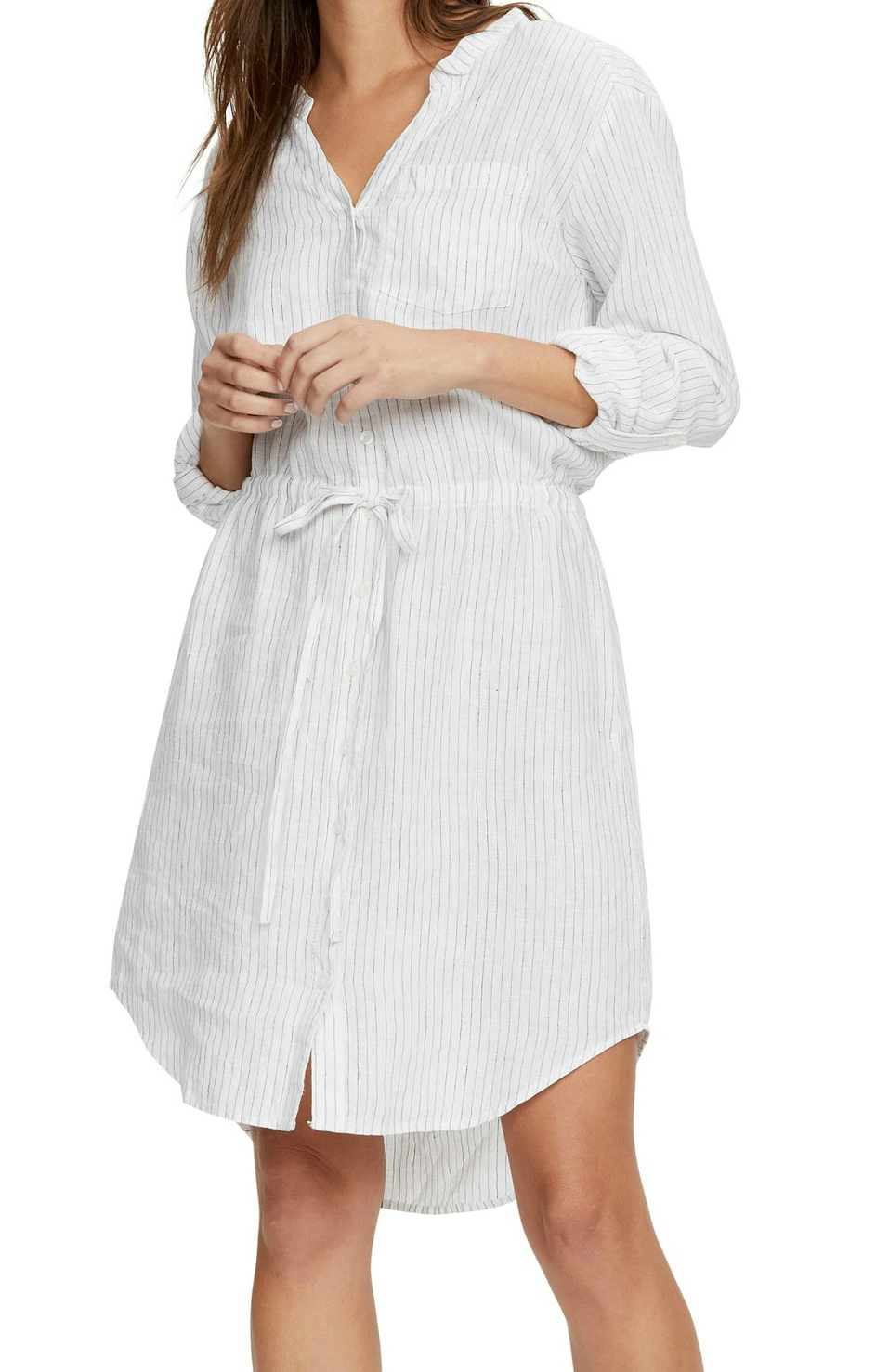 Michael Stars Leann Pinstripe Shirtdress | Sizes from XS-L
Layer your sun protection
One thing not to forget when planning what to pack for a sailing trip is to take heavy-duty face and body sunscreen. Be diligent about reapplying throughout the day.
 Bring along a hat and scarf to cover your head from the constant sun exposure.
Nothing can ruin a vacation quite like a terrible sunburn.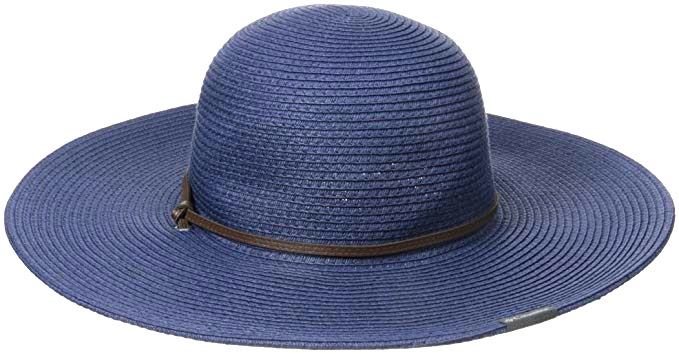 Packable hats are a great option or wear yours on the plane to keep from crushing it in your luggage. Don't forget to bring polarized sunglasses to keep your eyes protected as well.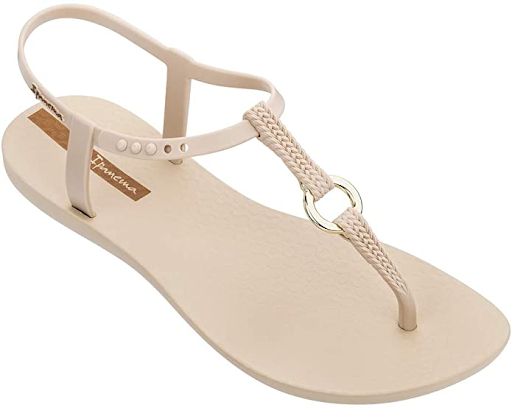 Keep your shoes simple
You should only need a couple of pairs of shoes. Women's flip flops are a must and a nice pair of strappy dress sandals for nighttime.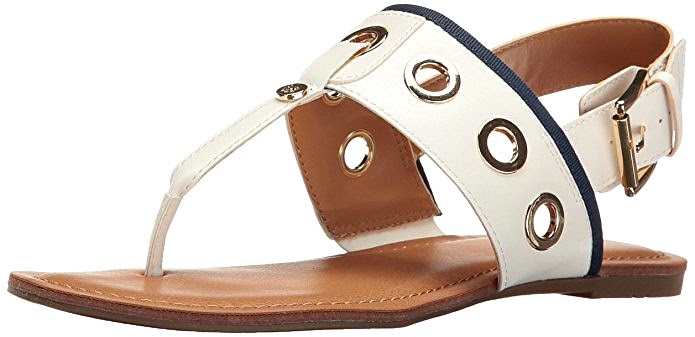 Don't use up valuable space by packing heels or wedges. Stumbling in the sand with heels is never a good look.
Less is the best for makeup and jewelry
Keep this in mind when packing your makeup and jewelry. The sun and water will wear down your makeup quickly so keep your travel beauty essentials minimal and don't overthink your needs.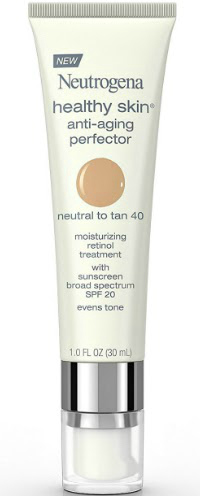 Neutrogena Healthy Skin Anti-Aging Perfector SPF 20
BB cream is great if you want a little coverage, and can sometimes have built in sunscreen. Mascara, eyeliner, and lip-gloss should be all you need to elevate your look if required.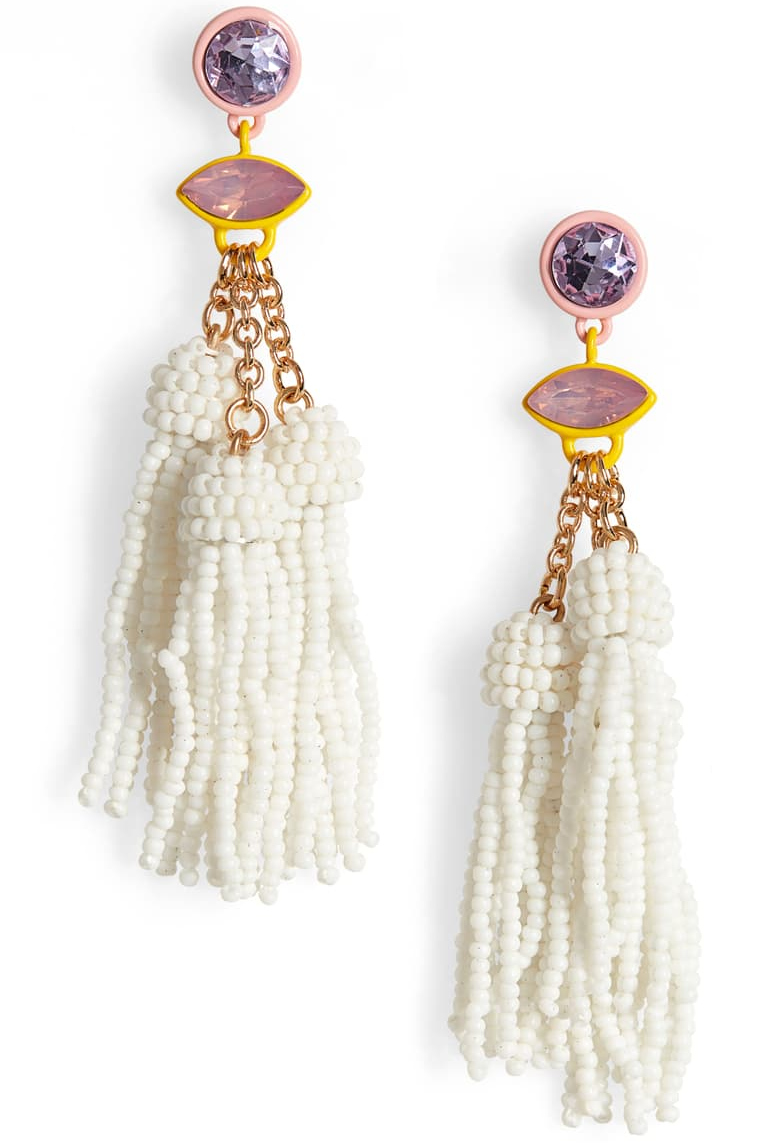 A few pairs of earrings, a bracelet, and necklace should be sufficient to dress up your outfits. Don't bring anything valuable, and keep an eye out if your watch isn't waterproof. You don't want to spoil your trip because of lost or ruined jewelry.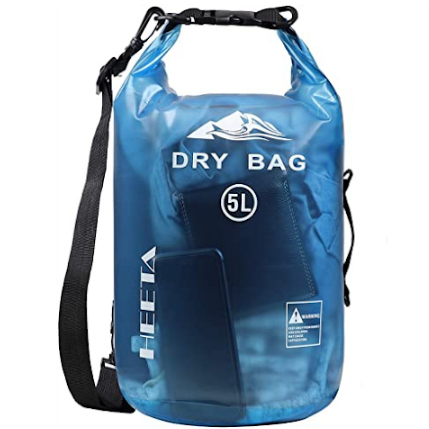 Don't forget a waterproof bag for your valuables
For keeping your money, wallet, and camera dry. You may be surprised by how many ways you can use them, so stash a few in the bottom of your bag.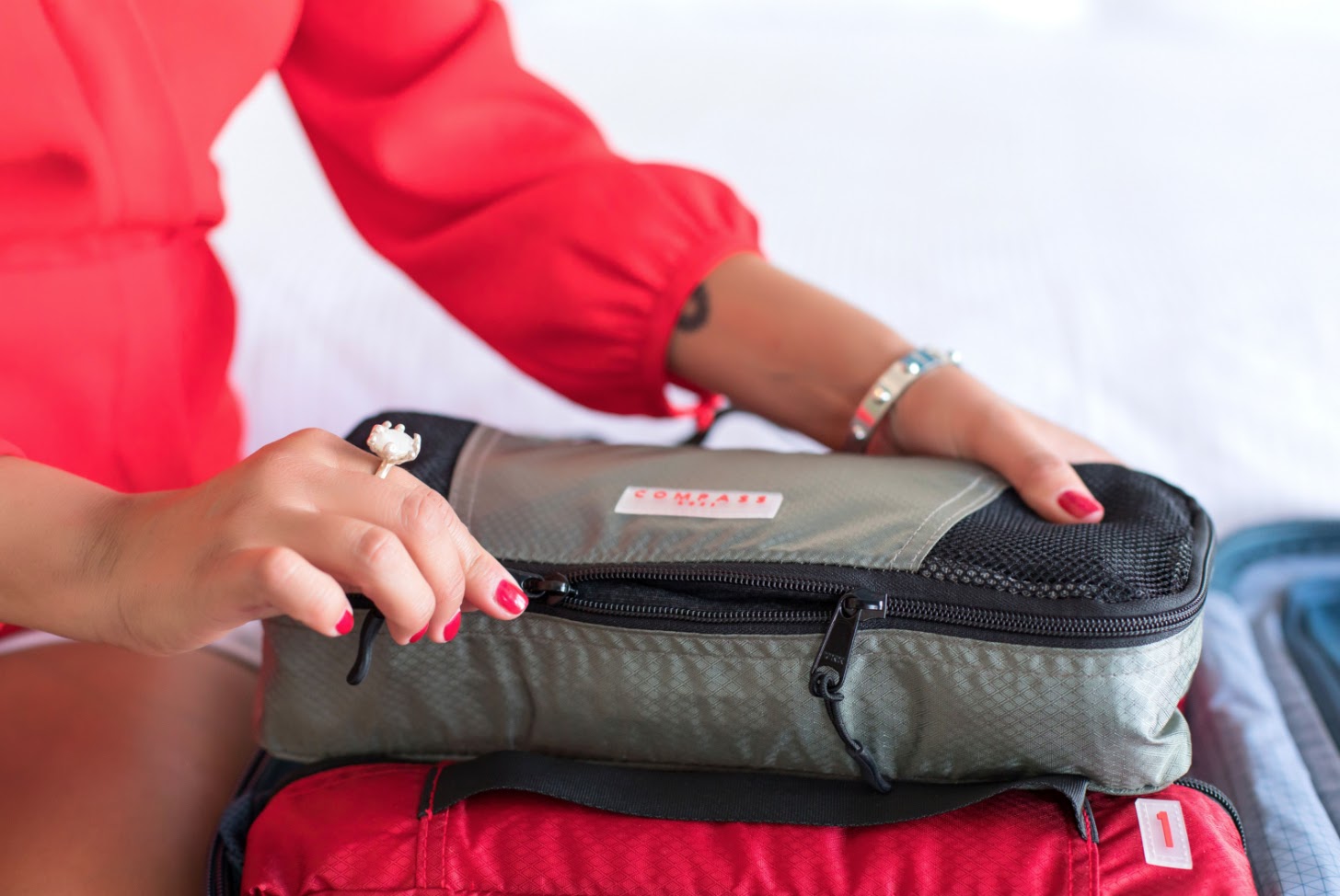 How to Pack Travel Clothes
One way to organize your travel wardrobe is by using packing cubes. The Compass Rose packing cubes have a numbering and color system so it's easy to identify where everything is! The video below demonstrates this.
Learn our hacks with packing cubes in this video!
We also put together a five-part YouTube series showing the different methods to use packing cubes for travel. If you use this specific packing strategy, packing cubes can also compress your belongings. This is the secret to traveling carry-on only!
---
Try not to over stress about what to pack for a sailing trip, the truth is you can make do with very little and still have a great time. Just bring the necessities and enjoy the freedom from your daily beauty rituals.
What are your tips when planning what to pack for a sailing trip?
---
For more Caribbean packing tips, please read:
Suggested Travel Sources:
---
We hope you like these tips on what to pack for a sailing trip in the British Virgin Islands!. Please share them with your friends on Facebook, Twitter, and Pinterest. Thanks for reading!
---