This post contains affiliate links. Visit our Disclosure page for details.
Between business and pleasure, the number of people traveling is increasing rapidly. Some of us are changing climates and cultures several times a year! There's a new travel lifestyle emerging, and the Soul Escape Boutique wants to help it flourish.
If you're looking for pretty, affordable tropical clothing perfect for a seaside vacation, take a look at Soul Escape Boutique!
---
Where to Buy Travel-Inspired Tropical Clothing
ADVERTORIAL
---
Exploration. Creativity. Wanderlust. Appreciation. Enjoyment. Thriving. These are the words and beliefs that inspired the concept behind the Soul Escape Boutique – a new online retailer serving the girl-on-the-go who loves to travel the world.
Frustrated by the limited selection of stylish and affordable tropical clothing for resort and beach vacations, Soul Escape aimed to redefine and expand on vacation lifestyle. They specialize in travel wardrobes for warmer climates and have curated a modern and sophisticated collection that blends the on-the-go priorities of comfort and ease while still getting fashionably creative with bold prints and trendy cuts.
It's effortless, sexy, and whether at home or abroad, any woman can adopt the look.
Whether June or January, you can find that mini dress for Aruba; the maxi skirt for the Maldives, or that fun and flirty floral number for Hawaii. Soul Escape sells a wide variety of tropical clothing and accessories from new and exciting brands that satisfy the jetsetting woman's needs.
I asked them to put together a few ideas for my upcoming trip to Playa Del Carmen. These were their suggestions. Take a look!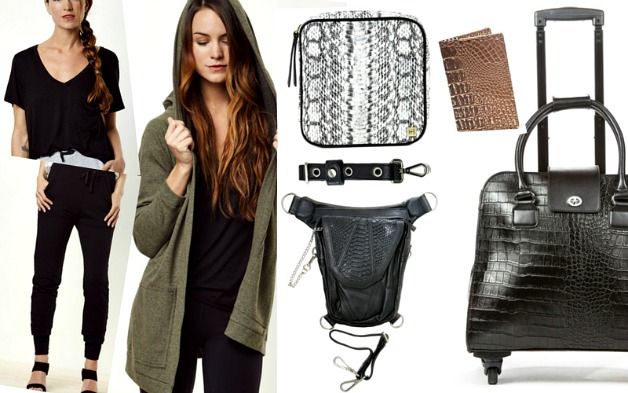 Tee | Pants | Cardigan | Case | Travel Sac | Passport Cover | Carry On
For planes, trains, and automobiles, we like to be as comfortable as possible while still looking and feeling put together. Their recommendation was their On My Way Lounge Pants and Serendipity Boyfriend Tee by Casual Friday.
For some color and trend, throw over the Olive Tree Jetset Cardigan by the hot brand, Gentle Fawn. Expect lux fabrics and perfect cuts from the Soul Escape collections. They stand by quality and uniqueness at the forefront of their selections.
For your travel accessories, they keep it coordinated with trending croc prints. First, there's the Black Croc Carry On and the impressive Black Leather Travel Sac. This purse can be worn eight different ways including hooked around you leg, crossbody, and backback.
Then there's this beautiful gold croc Passport Cover with a striped lined interior. Last but not least, the jewelry case you've been looking for. The St. Germain Jewelry Case by Hudson & Bleeker luxury accessory designers has been highlighted in InStyle and a host of other fashion and travel magazines.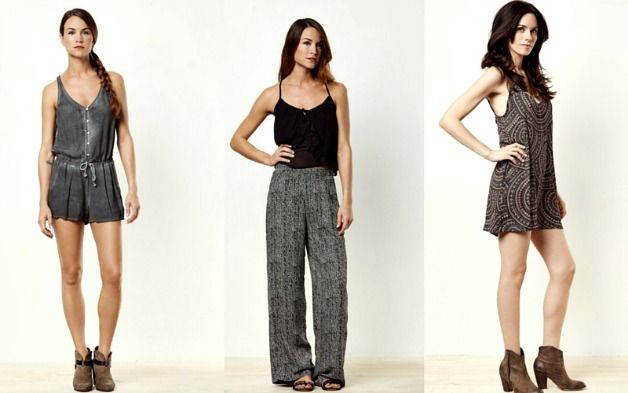 For those casual strolls around town, Soul Escape has a wide selection of everyday vacation style.  These are some of their favorites from their Fall/Holiday Collection for a Mexico destination and are all under $100. The adorable Amadora Romper, the super relaxed Venice Palazzo Pants with Le Marais Top, and the Empoderado Shift Dress are stylish additions to your tropical clothing selection.
Soul Escape ensures that their collections can be styled in many different ways. One stunning maxi skirt, such as the Sierra Skirt by Lace & Whiskey shown above, can go with any number of tops to maximize your suitcase space and create multiple looks with minimal pieces.
Striped | Maxi | Longsleeve
For beachtime, Soul Escape has all kinds of cover ups and beachwear. Some of their suggested beach day dresses include the flirtatious, striped Gaiola Dress and the long sleeve Campeche Shift Dress that is ultra lightweight and loose with a unique and fun print. One of their bestsellers is the Bias Tugal Maxi with it's simple front and beautiful drawstring open back.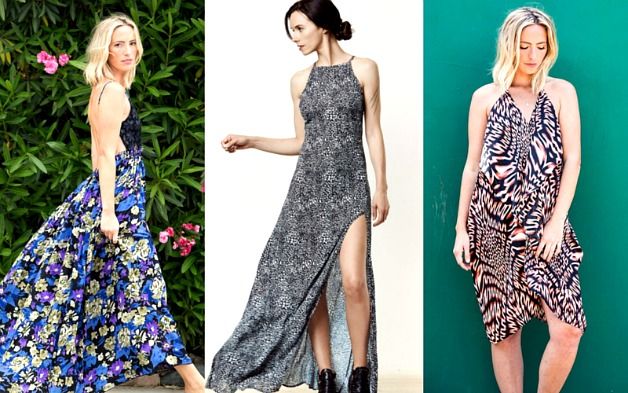 Maxi | Slit Maxi | Midi Dress
Finally for romantic sunset dinners, they presented a few stunning dresses inspired by the tropics. The San Sebastian Maxi with its open back and floral print is a long time favorite for the creative fashion risk taker. The Milan Slit Maxi by Gentle Fawn is a perfect selection for a conservative sexy. The high neck offers a sophisticated option.
For even more tropical clothing ideas, the Biarritz Apres Midi Dress has a print that is quite compelling. It's a loose fitting, easy dress with a beautiful draping T-back.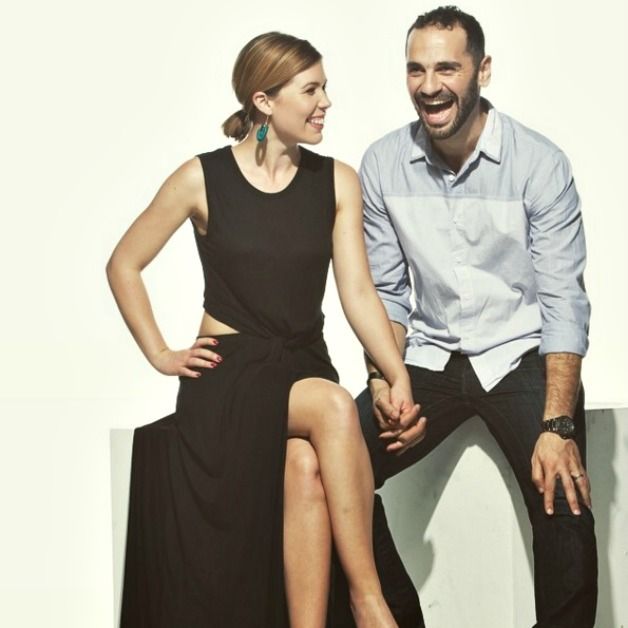 At the heart of this business is an international romance, founded by Carley and Julien Madi. They share a deep passion for travel and the beautiful surprises it can bring to your life, which is why Soul Escape endeavors to be more than a retailer. They want to be a resource for like-minded wanderers and build a nourishing community that encourages a life of travel, creativity and appreciation.
Check out their blog and community on social media. Not only does Soul Escape offer beautiful, affordable tropical clothing and travel products, but the shopping experience and blog gets you in the globetrotting mindset in no time!
When you log in to their site, you'll receive a coupon for 25% off your first purchase and 200 Loyalty Escape Points which you can later redeem for dollars off future orders. As a start up boutique, they carry limited stock, so get styles you like while you can! Shop now at SoulEscape.co!
---
Fore more tropical clothing ideas, please read:
---
Hope you liked this post on a travel inspired tropical clothing. Please share with your friends on Facebook, Twitter and Pinterest. Thanks for reading!
---
*Advertorial: this post is for promotional purposes and should not be considered an endorsement*
---