Support TFG by using the links in our articles to shop. We receive a small commission (at no extra cost to you) so we can continue to create helpful free content. Thank you, we appreciate it!
You've packed your makeup, skincare, and hair products. But what about your nails? Take a cue from our readers on how to keep your nails in shape while traveling!
---
The Best Travel Nail Care Tips
---
Travel Fashion Girl help! A reader asks:
"Hi ladies! What do you all do for your nails while traveling? I have natural nails that I keep short, manicured, and polished. I am lucky to get a week out of a shellac polish, so that's not a good option."
When packing for a trip, it's easy to remember makeup, skincare, and hair products, while forgetting about a few essentials for your nails. But there's nothing worse than straggly nails.
Whether you plan to go all out with your manicure or just want to keep your nails nice and tidy, our readers shared their tips for how to keep your nails in shape while traveling.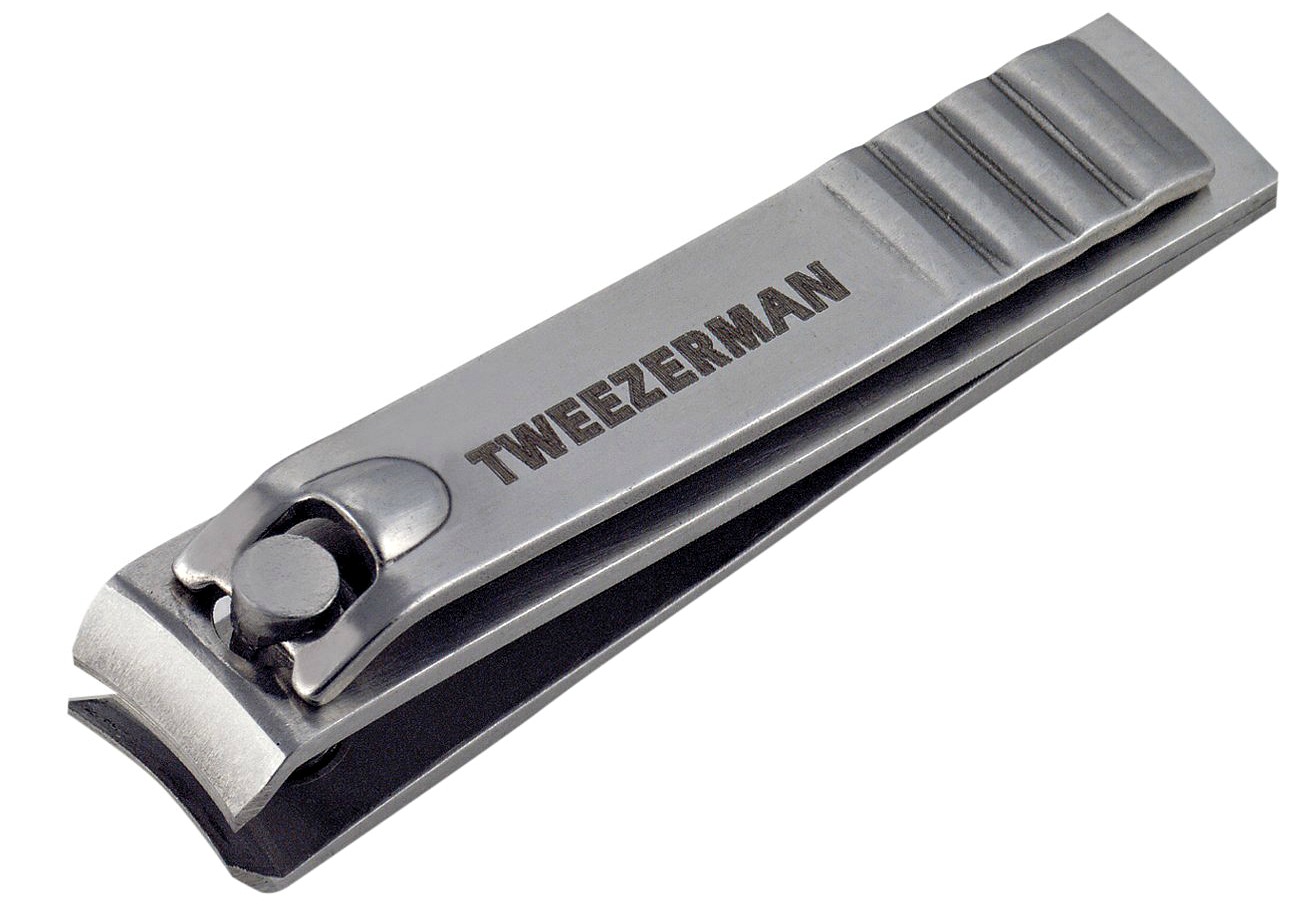 Keep Them Short and Shellacked
One of the simplest ways to keep your nails looking clean and natural is to go for the basics: nail clippers and a clear shade of polish.
One reader says, "I usually do shellac. I can go quite a while with them when they're short."
Add to your toiletries bag nail clippers, a nail file, and your favorite clear polish. Clean and clear nails are always in style, and it's the perfect style if you're backpacking or embarking on more rugged traveling.
Get a Gel Manicure
Gel manicures are known for their long-lasting powers, plus they look amazing when you're visiting a stylish European city, like Paris or London. If you're heading on a longer trip, a gel manicure will last the entire time so you don't have to worry about touch ups.
One reader says, "Only thing that works for me on vacation is gels," while another adds, "I get gel manicures for trips because they last for weeks without chipping. I get French tips because you can't tell when they start growing out because of the clear polish."
Go for Glitter or Metallic Polish
While glitter isn't for everyone's style, it's also a little known secret for avoiding chipped nails when you don't want to touch up your nails while traveling. There are so many colors and styles of glitter, and it's a great option if you tend to wear neutrals.
One reader says, "I do glitter polish. It hides chips very well and I can touch up without it being obvious. I also keep a little nail kit in my bag with remover pads so when it gets too chunky I can start over."
Editor's note: this is my secret and it always works! Silver is my go-to polish color.
Sally Hansen Double Duty Base & Top Coat
Invest in a Good Base and Top Coat
If you love a good color polish but find your nails chip within a few days, try using a good base coat and top coat to seal in the color. A base coat prepares your nails for a smooth polish and strengthens your nails, while the top coat helps protect the color and adds a high gloss finish.
A reader shares, "I always had the problem of my nails chipping only a day or two after doing them. I recently got a very good top and base coat from Sally Hansen. I'd highly recommend it. I now get around a week out of my nails without chipping."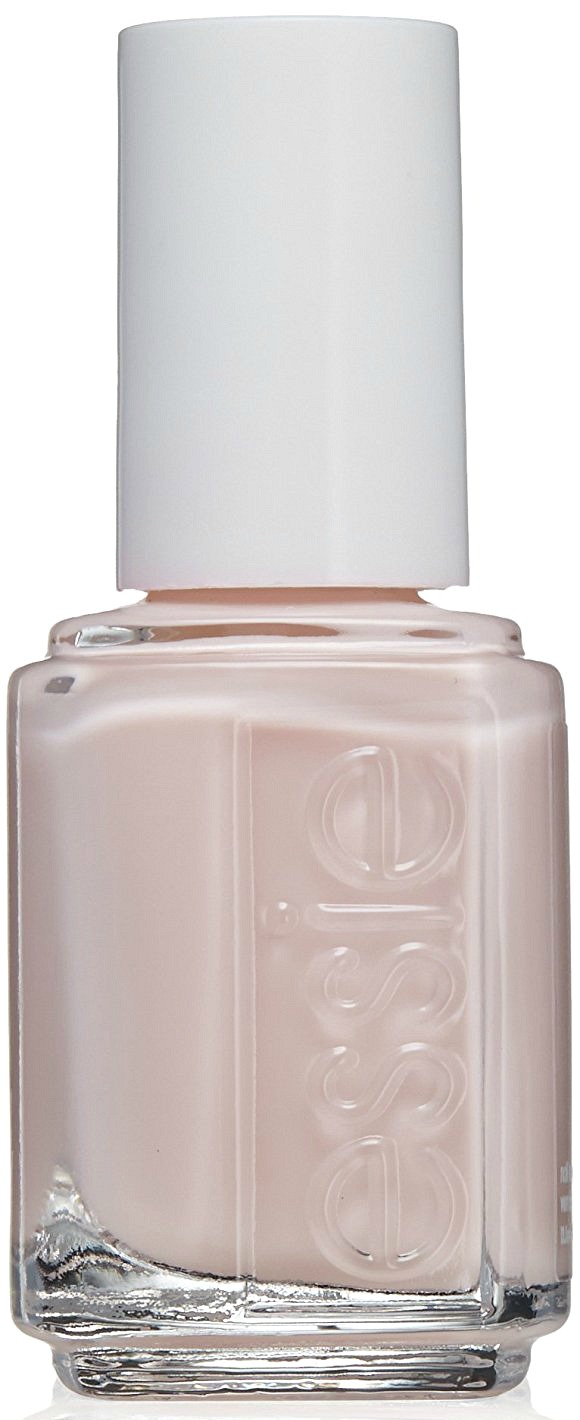 Essie Nail Color Ballet Slippers
Enjoy a Nude Nail Polish
Even if your nails don't normally chip, when your nails grow out, there's nothing worse than bare nails next to a bright red. If you don't want to touch up your polish while on vacation, stick to nudes and neutral colors.
One reader says, "It's the growing out that looks weird so I tend to nude or natural looking colors," while another adds, "I like my nails short, nicely manicured with my favorite polish, Ballet Slippers by Essie."
Plus, these nude colors are timeless, and especially chic for European cities like Paris or London.
Skip the Nail Polish Altogether
If you're more of a minimalist, avoid the polishes and focus on keeping your cuticles and nails in good condition. Bring a small nail kit with an emory board, nail buffer, hand lotion, and a cuticle gel.
One reader says, "Nicely manicured nails and well-moisturized cuticles and hands with no polish look better than nails with damaged polish. The only maintenance required is an emory board and good hand lotion. Why worry about your nails on vacation!"
Another says, "I rarely wear polish. I buff my nails and keep them at a medium length. Easy to maintain while traveling."
Sally Hansen Treatment Cuticle Rehab
Moisturize Your Cuticles
Ragged cuticles not only feel uncomfortable, but they also look awful. One reader says, "Well moisturized cuticles make a world of difference, with or without polish," while another adds, "I make sure my cuticles look good and keep my hands moisturised but the nails short and natural."
There are plenty of travel-friendly cuticle oils and creams you can keep in your handbag to use on the go. For longer trips, you can pack a cuticle gel for a more intensive treatment before bed in your hotel room.
Bee Naturals Cuticles and Nail Oil
Choose Organic Nail Products
If you're health conscious and like to know what ingredients are in your products, skip traditional nail polishes and choose ones that are organic or eco-friendly. Not only are they better for the environment, but they're also better for you, too!
One reader says, "I quit polishing because of the toxins in polish and my nails are healthier than they ever were before. I understand the appeal of pretty colors but since I quit using anything but organic products on my body, my routines have become much easier and definitely lower maintenance and less expensive."
---
Do you have any additional tips on how to keep your nails in shape while traveling? Share in the comments!
---
For more travel beauty tips, please read:
---
LIKED THIS POST? PIN THIS PIC TO SAVE IT!
---
We hope you liked this post on how to maintain your nails while traveling. Please share with your friends on Facebook, Twitter, and Pinterest. Thanks for reading!
---