Support TFG by using the links in our articles to shop. We receive a small commission (at no extra cost to you) so we can continue to create helpful free content. As an Amazon Associate, we earn from qualifying purchases made on Amazon in addition to other retailers featured on the blog. Thank you, we appreciate your support!
If you're like me and like to wear basic, neutral colors, add instant style to your wardrobe with these travel accessories!
---
 Guide to Stylish Travel Accessories
---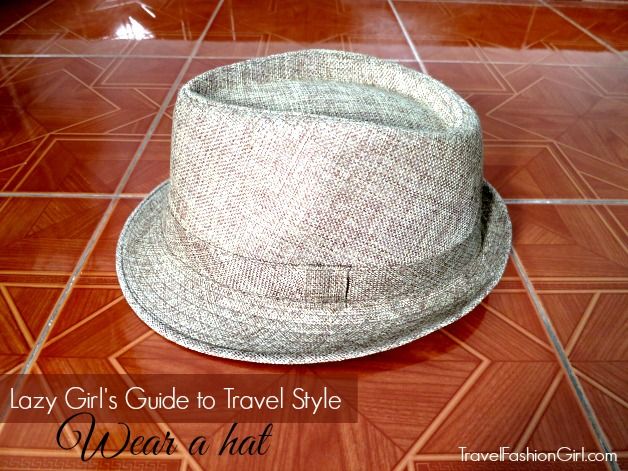 Wear a Hat
Nothing styles up an outfit faster than a hat. Whether it's a straw fedora, funky military cap, or checkered newsboy cap, this easy to wear travel accessory makes your look pop while hiding bad hair days or natural color re-growth.
Travel Stylist Tip: a fedora straw hat makes a plain tee and jeans outfit look effortlessly chic. Wear a knitted hat in the winter.
I purchased mine in Thailand, but you can find a similar one here.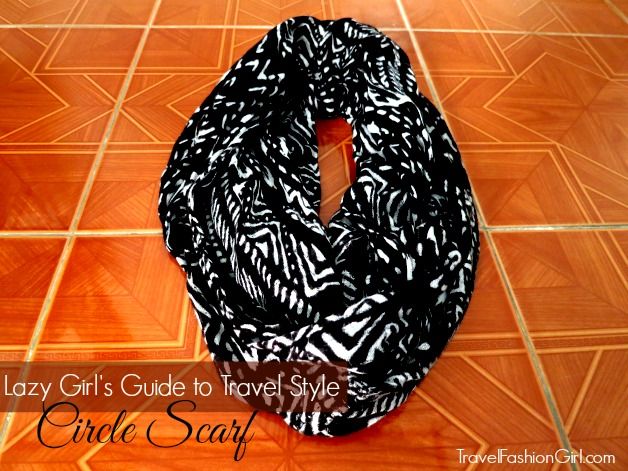 Printed Infinity Scarf
Scarves are awesome, but the lazy fashionista's best friend is truly the infinity scarf. Throw a wild print or vivid hue around your neck for effortless style. Best of all, your scarf will take up no room in your slim packing cube.
Travel Stylist Tip:  you don't need to worry about how to tie a scarf with these easy to wear travel accessories.
I purchased mine at Primark in the UK but you can find a similar one here.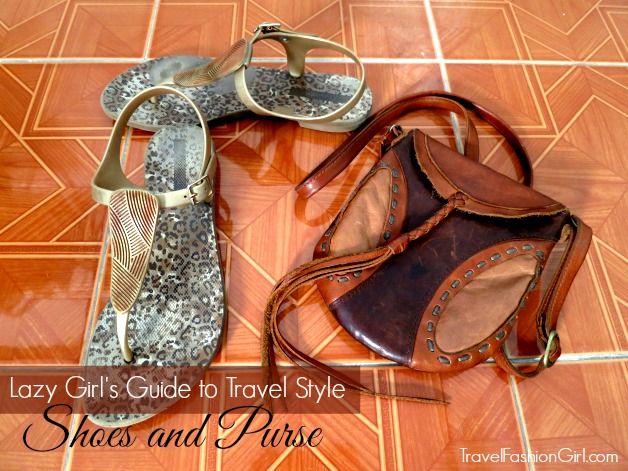 Contrasting Shoes and Purse
While the majority of my clothing may be a black color scheme (due to personal preference), the two pieces that do stand out are my shoes and purse. Amp up your look by choosing travel accessories such as shoes and handbags in contrasting colors. For example, choose metallics or brown colors against all black clothing or bright hues with neutral beiges.
Travel Stylist Tip: a leather camel toned crossbody bag matches with everything making your outfit effortlessly chic.
I purchased both of these items in Bali but you can find a similar purse here and shoes here.
Travel Stylist Tip: you only need three pairs of shoes for any trip. Find out how with Pack Light Stylishly!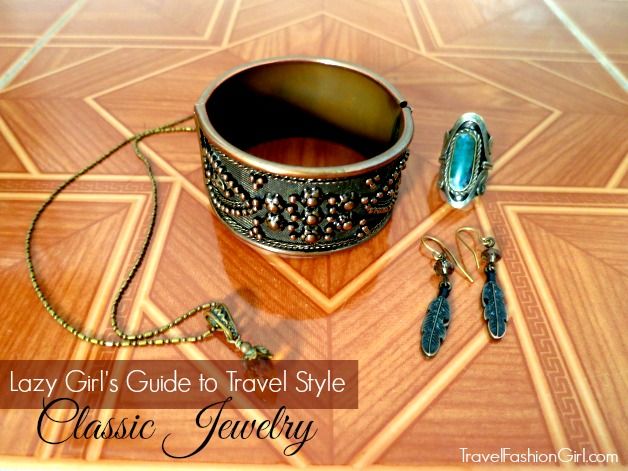 Classic Jewelry
Choose simple jewelry set with pieces that complement each other and wear them with everything! You'd be surprised at how big a difference a set of mid-length earrings and basic gold-toned chain can make.
Travel Stylist Tip: copper metals and amber toned jewels match with everything.
I purchased mine all over, but when I start a trip I stock up at Forever 21.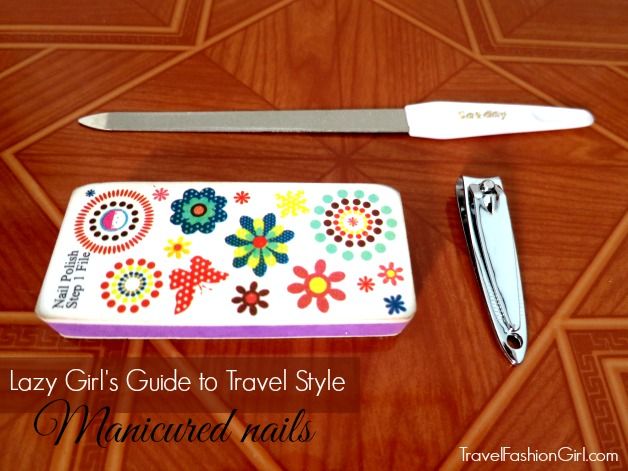 Manicured nails
Your hands are always on display – allow them to be your best accessory, not your worst nightmare. Keep a small file to keep your nails tidy and even. For bonus points, pack a mini nail polish for an instant transformation.
Travel Stylist Tip: you don't have to paint your nails as long as they're nicely filed and buffed.
I always carry a manicure set like this one with a mini polish like these. Please note: sharp objects are not allowed on carry-on flights. 
---
As you can see, even a lazy girl can add instant style to her wardrobe by just choosing the right travel accessories!
---
For more travel fashion tips, please read:
---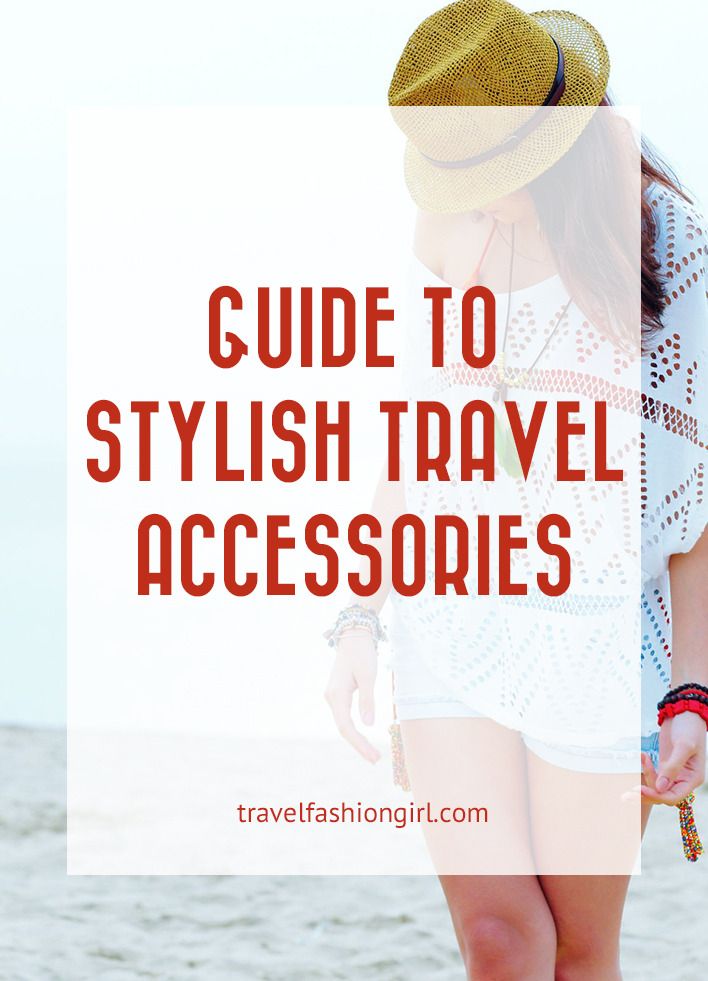 ---
I hope you found this Lazy Girl's Guide to Stylish Travel Accessories useful. Please share it with your friends on Facebook, Twitter, or Pinterest. Thanks for reading!
---