Support TFG by using the links in our articles to shop. We receive a small commission (at no extra cost to you) so we can continue to create helpful free content. As an Amazon Associate, we earn from qualifying purchases made on Amazon in addition to other retailers featured on the blog. Thank you, we appreciate your support!
Few people seem to travel with a point-and-shoot camera anymore. And with the top-notch quality of smartphones like the Samsung Note 4 and the iPhone 6, who needs to?
Throughout my travels, I've definitely noticed a surge in travelers using their phones to take pictures instead of a camera.
To help you improve your point-and-shoot A-game, I put together some of my favorite phone gadgets (and a few on my wishlist) to help you make the most of your travel photography. Keep reading to find out the smartphone camera accessories that will help you take a pic like a pro!
---
Smartphone Camera Accessories
---
Wristlet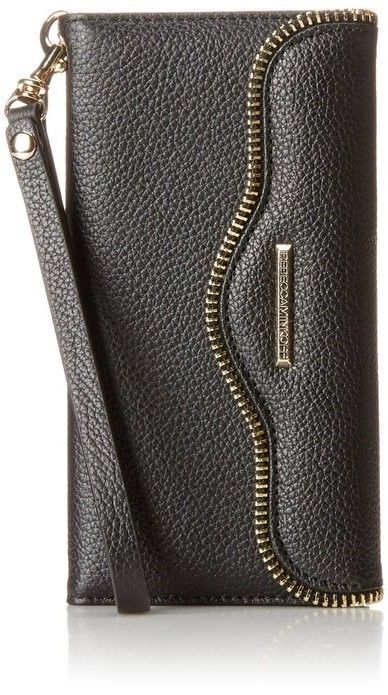 Rebecca Minkoff Leather Folio Wristlet Cell Phone Case
Ever drop your phone while trying to capture that perfect "Kodak" moment?
This is the biggest problem I've witnessed with travelers using their phones to take pictures: they attempt to take tricky photographs that risk dropping their phone. They might either break the screen or drop it off the side of a mountain or tall building.
There's no reason to make that mistake when there's an easy solution (as shared with me by Lisa from We Said Go Travel): Use a wristlet.
This was the best advice I could've heard.
By using wristlets as phone cases–which are affordable and accessible smartphone camera accessories–your phone can't slip easily from your hands. If it does happen to fall out, it should remain on your wrist, instead of plummeting from a national monument.
As a plus, you can find stylish wristlets that also have space for a few cards and cash, so it can double as a wallet. My favorite is this one by Rebecca Minkoff. Love it!
Here are a few more wristlets in various price ranges:

 Rock Chic Case / Leatherette Wristlet Clutch / Case with Wristlet and Lanyard
Tempered Glass Screen Protector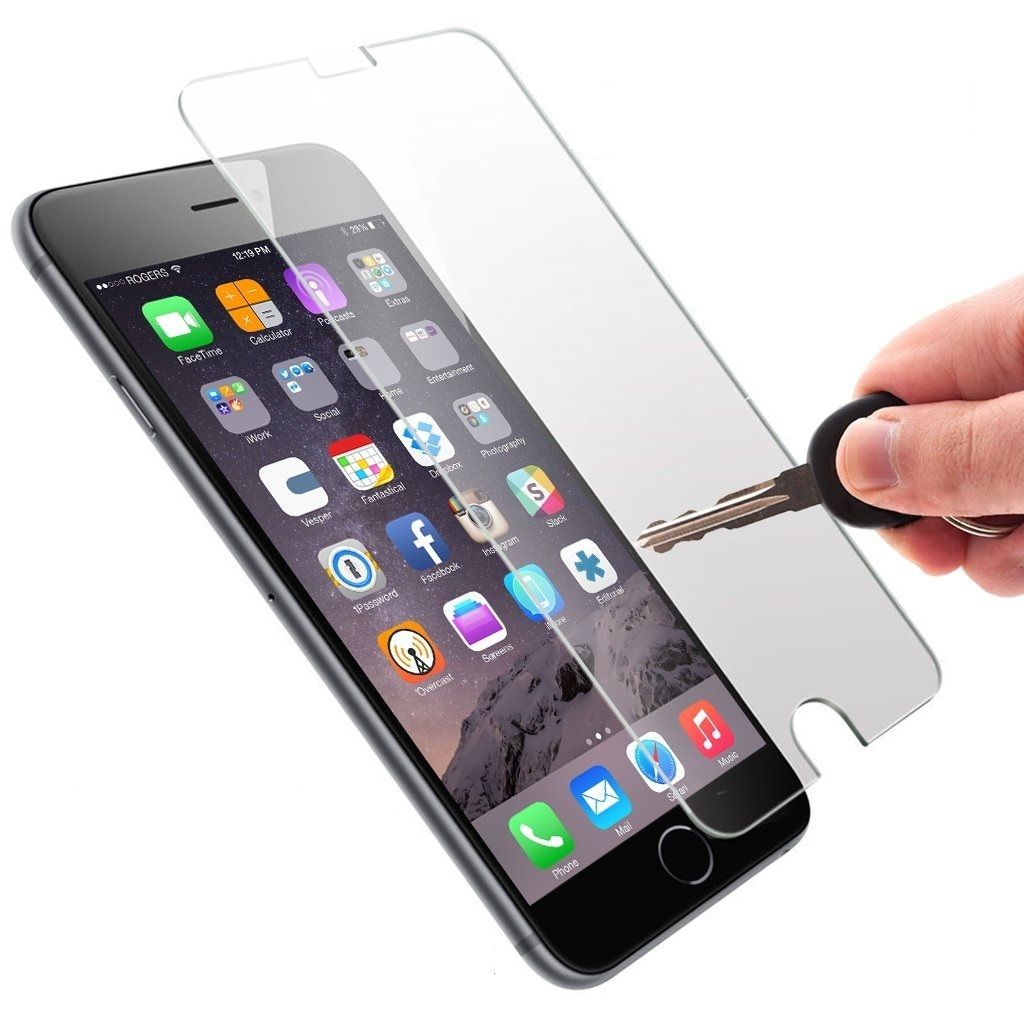 Tempered Glass Screen Protector by Voxkin®
As you can see in this Tips to Protect my Laptop while Traveling post, I go above and beyond to protect valuables (like my laptop) while I travel.
In addition to the wristlet I mentioned previously, I protect my phone by using a shatter-resistant, tempered glass screen protector in additional to my sturdy phone case.
With screens that can easily break on your adventures abroad or during your daily routine at home, why not take a small precaution by investing in a screen protector like the one shown above?
This is one of my favorite smartphone camera accessories. It has worked for me so far; my phone is still in mint condition even though I've dropped it a few times.
Isn't it worth spending a little money to protect your expensive phone?
ExoLens with Optics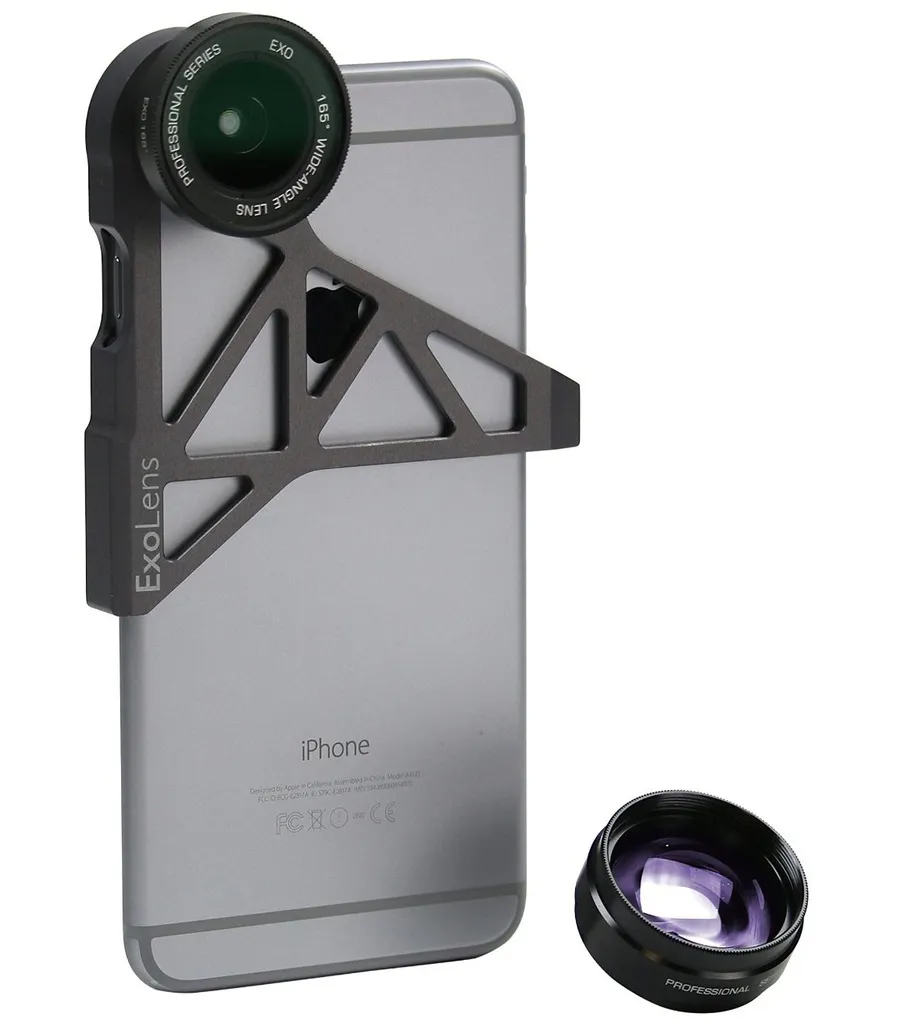 ExoLens Wide Angle and Telephoto Lens
Love taking close-up shots? The new ExoLens attachment allows you to capture all of those macro shots you couldn't previously take with your iPhone.
The ExoLens with Optics by ZEISS Mutar 0.6x Asph T Wide-Angle lens and the Telephoto Mutar 2.0x Asph T lens have infinite focal length.
This lens enables clear close-up shots of objects, which are normally impossible (and frustrating) when your taking pictures with a regular mobile phone camera.
DJI Osmo Handheld 4K Camera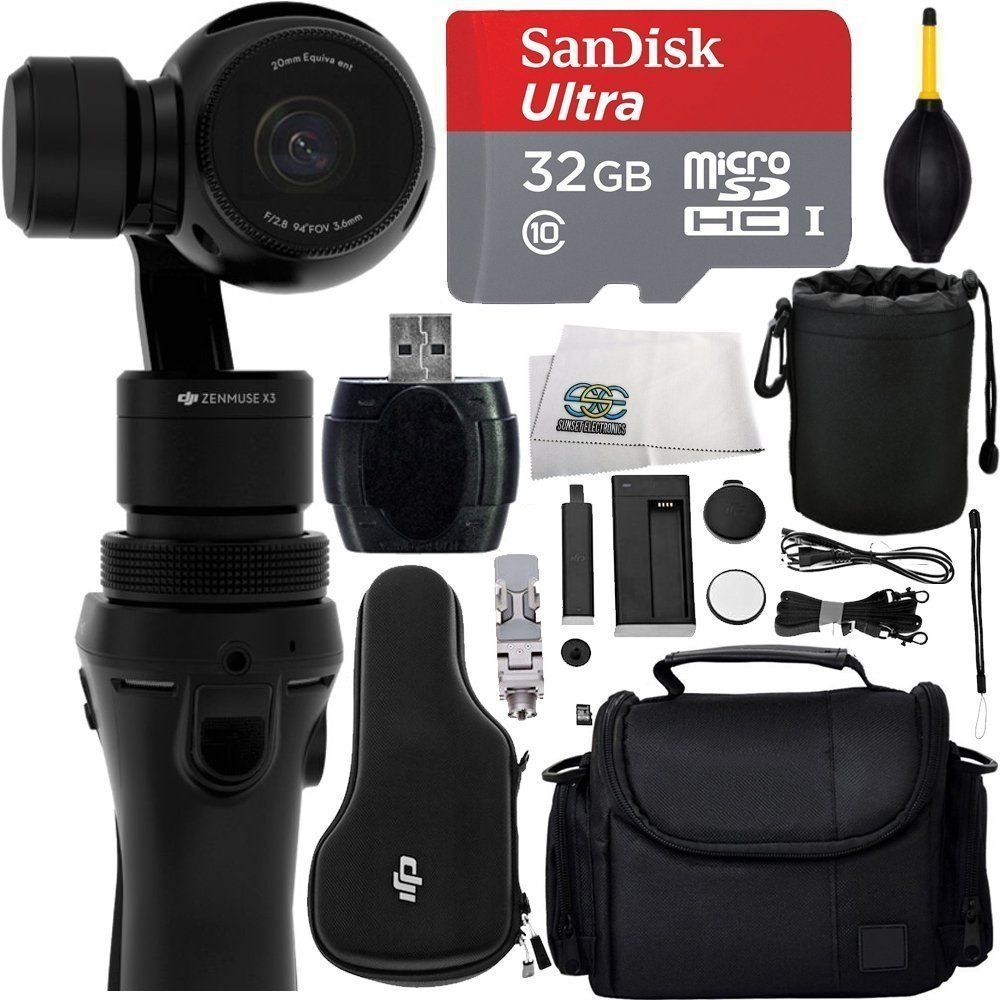 Wannabe videographer or pro-YouTuber? Record like a pro anywhere you go with the DJI Osmo Handheld 4K Camera.
It's the world's first handheld, stabilized 4K shooting camera. It allows you to record professional-style videos with a few cool smartphone camera accessories. Not only is it super cool, but it's ultra-packable, too.
I first saw this gadget while taking an Atlantic Ocean cruise alongside vlogger David Dang Vu, and I was totally impressed. Check out this video on his entertaining YouTube channel for a firsthand look at the recording quality of this device.
DxO ONE 20.2MP Digital Connected Camera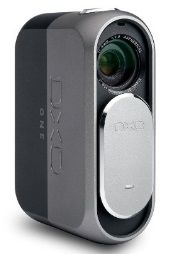 DxO ONE 20.2MP Digital Connected Camera
If you love shooting videos on your travels, you're going to love these smartphone camera accessories. Transform your phone into a powerful video camera with this small DxO ONE 20.2MP Digital Connected Camera.
Less expensive than the previously shown handheld camera, this allows you to go pro for a smaller price tag.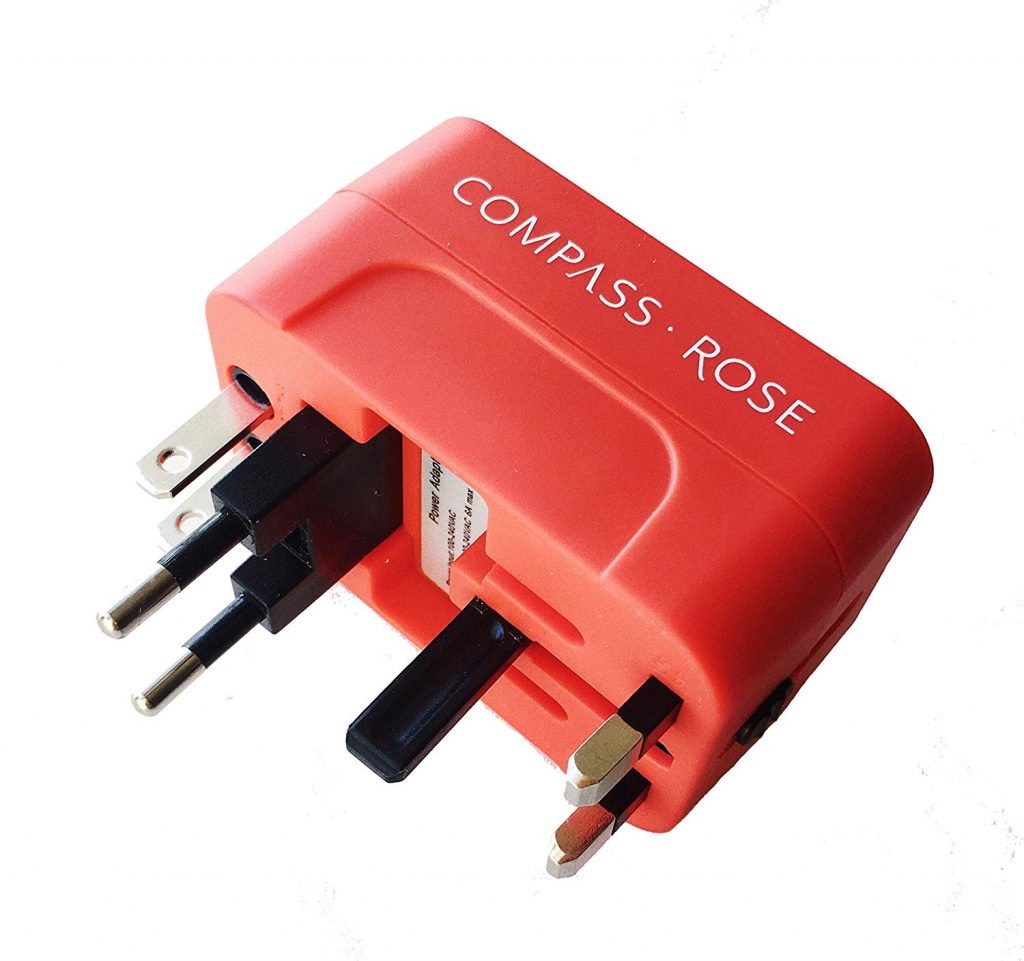 International Travel Adapter with Two USB Posts
If you're traveling overseas, don't forget to bring an international travel adapter like this one by Compass Rose Travel Accessories! This is a product by Travel Fashion Girl! You can charge 3 devices at once including your phone, laptop, and tablet. You can also use it in over 150+ countries. Plus, it's red so you won't leave it behind on a white hotel room wall. Buy it here!
---
What are your favorite smartphone camera accessories? Comment below!
---
For more travel gadget tips, please read the following:
---
LIKED THIS POST? PIN THIS PIC TO SAVE IT!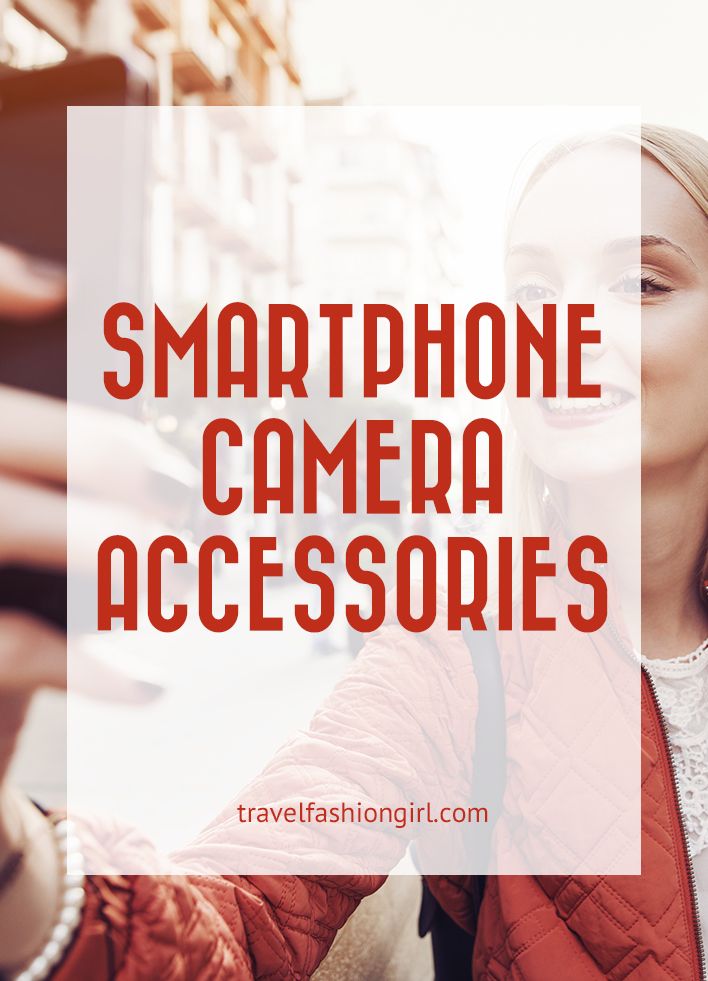 ---
Hope you liked this post on the best smartphone camera accessories. Please share with your friends on Facebook, Twitter, and Pinterest. Thanks for reading!
---