Support TFG by using the links in our articles to shop. We receive a small commission (at no extra cost to you) so we can continue to create helpful free content. As an Amazon Associate, we earn from qualifying purchases made on Amazon in addition to other retailers featured on the blog. Thank you, we appreciate your support!
There is both uncertainty and excitement in traveling to unfamiliar places. For the most part, traveling is stimulating and fun, with little need for worry or danger. However, if you travel enough, small mishaps may happen while on the road. It's almost unavoidable. Here are my five best safe travel tips!
---
5 Safe Travel Tips
Written By: Niki Landry
---
If you lose your umbrella or miss your bus, it probably won't ruin your trip. Sometimes, instances occur that are completely out of your control, but often–with a little foresight and common sense–you can avoid most trouble.
Many of these tips fall into the solo female traveler category, because that's what I know; although some will work for anyone. Also, most of these ideas are helpful no matter where you go. I employ lots of these when I'm home, too.
Below are a few of my best travel tips that I use to keep my luggage and myself safe while traveling.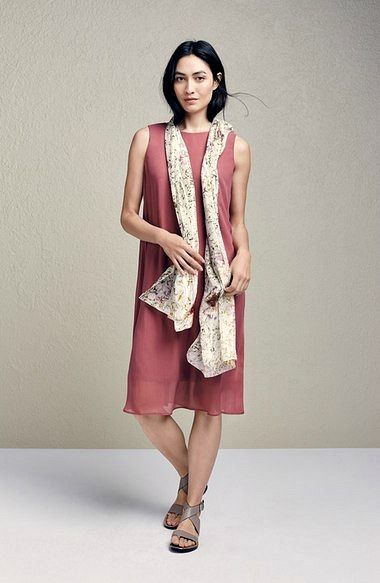 Respect local customs and dress
The most important tip for traveling is to respect local customs and dress, especially if they are different from your norm. Check out TFG's destination-specific packing lists for advice and insight. Garnering unwanted attention by your manner and dress is something to avoid.
 Learn more about dressing for conservative countries!
Avoid accepting unsolicited help
I try to avoid accepting unsolicited help or services whenever possible. Of course there are instances where it is unavoidable, but for the most part it's a simple rule to follow.
For example, if I'm approached by a taxi driver at an airport asking for a ride, I will always go to the taxi specific queue designated by the airport and wait for a ride there. This is especially helpful in areas where taxi-related scams are a common problem. Better yet, try and arrange your airport transfer before you land.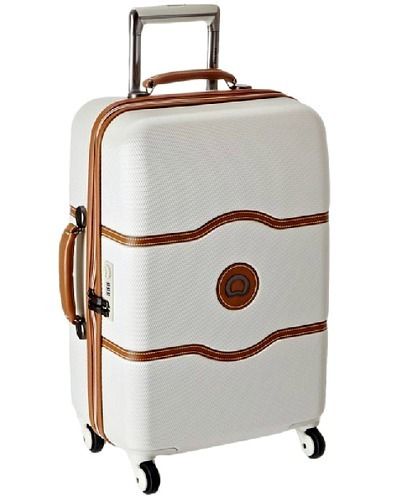 Delsey Luggage Chatelet Carry-On Spinner
Keep your bags light and manageable
This website is a proponent for the benefits of traveling light, but it can also help you avoid becoming a target of theft. I feel most vulnerable when I'm on the move and have all my money, gear, and important documents on my person.
It's easy to become weighed down by cumbersome luggage and lose your focus while navigating a new place. Theft (or losing things) can happen when you are distracted and not fully paying attention to your surroundings or luggage.
Keep your bags light and manageable to avoid these sticky situations.
For additional tips to stay safe in this scenario, please read this post on keeping your passport safe while traveling!
Lodging preference
My lodging preference is usually small guesthouses for lots of reasons, but specifically because I often feel like by staying there I have someone looking out for me. Many are owned by families or couples, and my experience is that they usually go above and beyond their duties as business owners. I feel comfortable knowing that I have a point of contact if I ever need help.
Staying at hostels? Read this.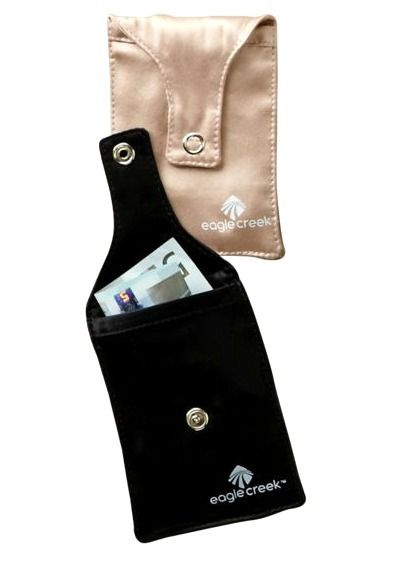 Prepare for your ride home
If you are going to have a late night, always prepare for your ride home. This involves making sure taxis are readily available and easily accessible during late hours and ensuring you have enough cash to pay for your ride. Keep this money in a separate stash, especially if you are going for a few drinks.
Ensure you have your hotel's address and phone number, and ask the hotel before you leave if there are any entrance restrictions after hours. This includes early morning arrivals as well.
These are some of the best anti-theft accessories for travel!
---
If you use good judgment and common sense, most trips will go off without a hitch. Just keep these tips in mind, and most importantly–don't let worry stop you from having great travels!
What are your best safe travel tips? Share your tips in the comments!
---
For more travel tips, please read:
---
Hope you liked this post on safe travel tips. Please share with your friends on Facebook, Twitter, and Pinterest. Thanks for reading!
---
LIKE THIS POST? PIN THIS PIC TO SAVE IT!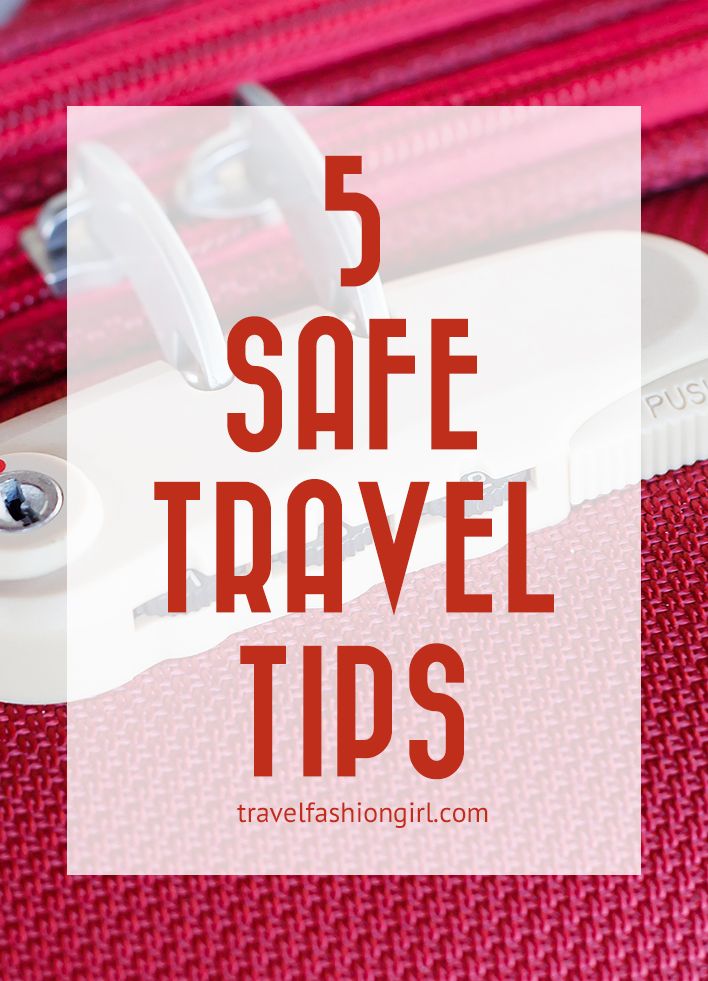 ---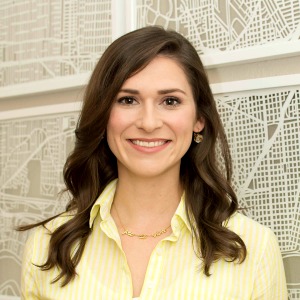 Author Bio: Niki is an interior designer and artist from Louisiana. In addition to her design work, she writes for local and online publications sharing her experiences and passion for travel. Niki is currently adding stamps to her passport while building her design practice, Niki Landry Designs.
---