Support TFG by using the links in our articles to shop. We receive a small commission (at no extra cost to you) so we can continue to create helpful free content. As an Amazon Associate, we earn from qualifying purchases made on Amazon in addition to other retailers featured on the blog. Thank you, we appreciate your support!
Yesterday I shared with you the top reasons why Osprey Meridians make awesome wheeled backpacks. In today's post, I'm going to share with you why this rolling backpack didn't work for me.
---
Why the Osprey Meridian Doesn't Work for Me
---
Table Of Contents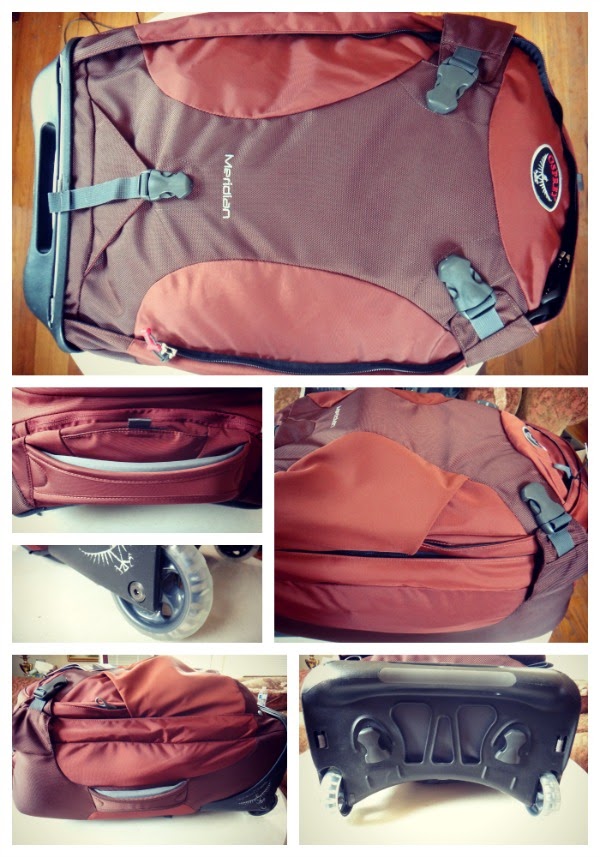 Meridian 22 Downfalls
The major gripe I have is the shape of the this rolling backpack. The edges are rounded which means that I'm not getting maximum space. It's also a bit awkward to pack as you get a few odd gaps due to the shape.
Because I don't use the backpack straps it also bums me out that there is valuable space that's not being used to the fullest in the back of the bag.
Because I prefer the fabric of the Farpoint 55 the Meridian's materials are too much like a soft suitcase this isn't what I want in an outdoor brand and wish the fabric could be like the Farpoint.
Lastly, the bag is a bit heavy, but because it has so many bells and whistles, this is normal for different luggage brands.
Learn more about how to choose a suitcase or a travel backpack.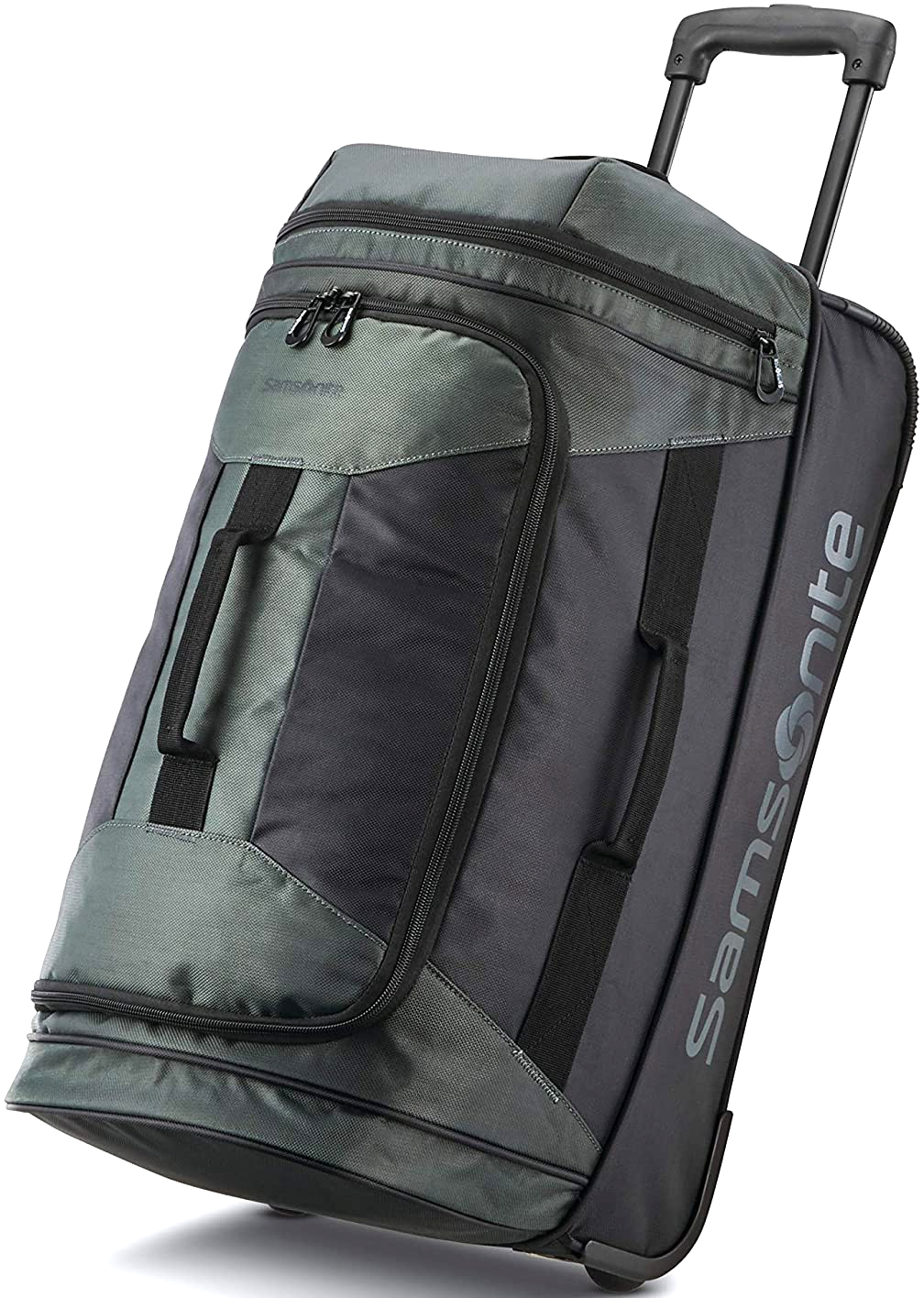 Samsonite Luggage 22 Inch Andante Wheeled Duffel
Why a Rolling Backpack isn't for Me
When I chose to travel with a rolling backpack I failed to realize that back problems meant that I could not use the backpack so this feature was completely useless for me and also used up valuable space.
As a solution I ditched the backpack straps to give me extra packing space while having the benefits of a  durable, solid bag.
I'm currently on the lookout for a rolling duffle, which makes more sense for people with back problems instead of wheeled backpacks. I still need an easy way to pick up my bag and a strap is more convenient than tiny luggage handles.
These are some rolling duffle bags I found. As much as I love Osprey, I'm currently looking at Samsonite Wheeled Duffle Bag.
Do I Recommend the Meridian 22 Rolling Backpack?
If you're looking for a durable rolling backpack that's going to kick butt on the road, the Meridian 22 is great. If you prefer wheels but want versatility to use, the occasional backpack is perfect.
 If you want to use the backpack more than wheels then it might be a bit on the heavy side. I think a traveler buying this bag should be more interested in using it for its wheels.
 If you can opt out of the backpack option, another Osprey pack that looks great is the Ozone 22. I've also considered buying this one as a replacement, but hesitated because I would love it to have a strap.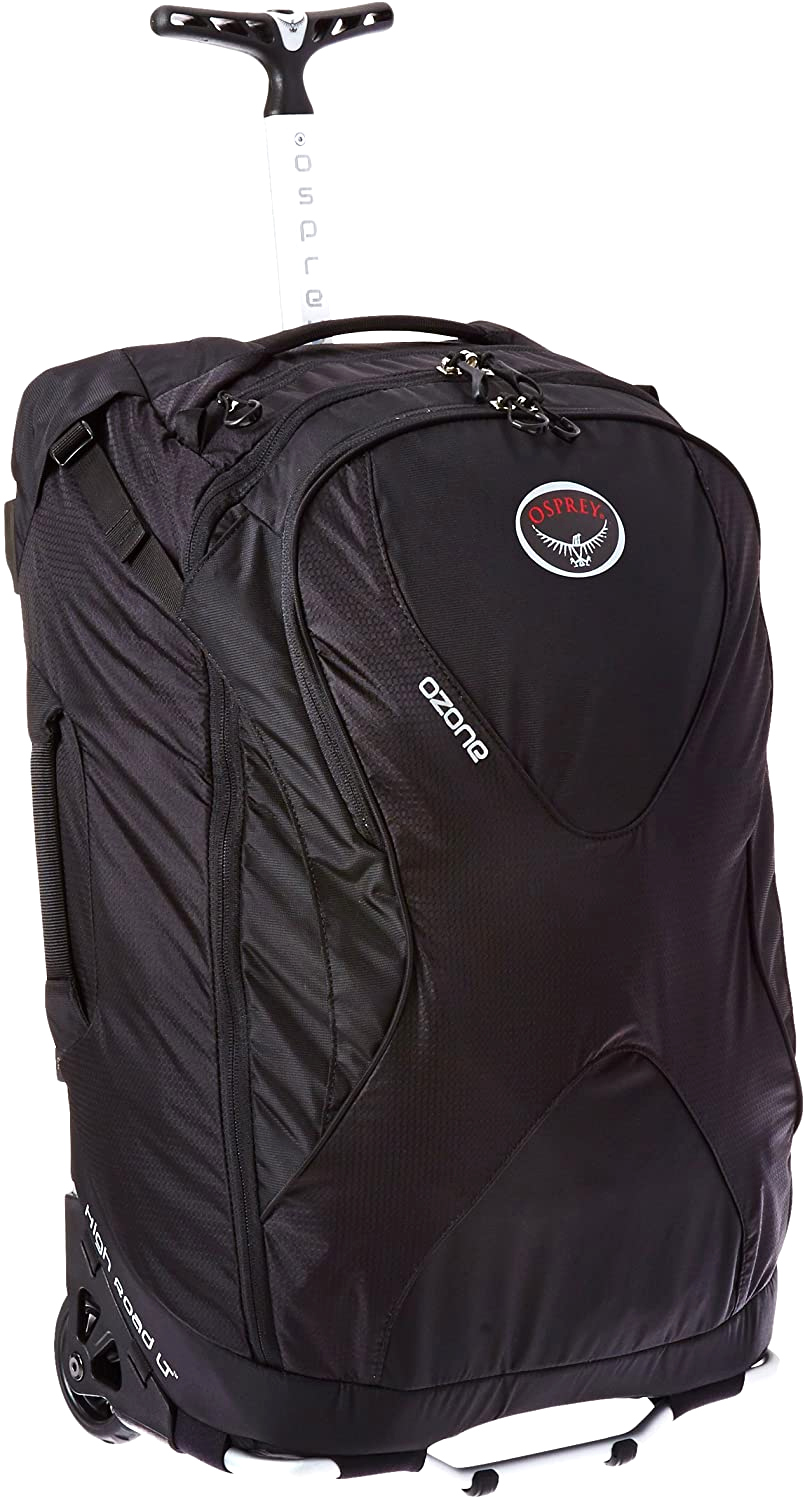 Osprey Ozone 22 inch Wheeled Luggage
I do not recommend a rolling backpack for travelers with back problems for the above reasons.
---
Please visit this page to learn more about the Osprey Meridian 22 rolling backpack.
Do you travel with a rolling backpack?
---
To learn more about our suggested travel gear, please read the following:
---
We hope you like my Osprey Meridian review for a rolling backpack. Please share it with your friends on Facebook, Twitter, or Pinterest. Thanks for reading!
---