Support TFG by using the links in our articles to shop. We receive a small commission (at no extra cost to you) so we can continue to create helpful free content. As an Amazon Associate, we earn from qualifying purchases made on Amazon in addition to other retailers featured on the blog. Thank you, we appreciate your support!
I just spent a one week summer vacation luggage free –I packed all my stuff into my favorite purse! Think carryon or one bag travel is impossible for fashionistas? Well, there's no more excuses! Check out my minimalist packing list!
---
One Bag Travel: Go Luggage Free
---
Packing light doesn't mean you have to sacrifice style! That's what TFG is all about: we help you make smart packing choices while staying true to your personal style when creating your travel capsule wardrobe.
In one of my lightest packing feats yet, in this article I showed you how I traveled with a small carryon for a four-week trip to Colombia and Portugal, including a two-week cruise across the Atlantic Ocean.
Inspired by my ability to downsize on that trip, I wanted to take even less on a one week vacation in July. However, little did I know that I was going to end up with my lightest packing accomplishment ever!
I packed for a one week summer vacation luggage free in my Rebecca Minkoff Backpack!
Rebecca Minkoff Julian Backpack
And the best part? On both trips I didn't sacrifice any of my girly needs. I still brought all of my makeup, flat iron, two pairs of cute shoes, and fun feminine clothing, too!
While this may not sound very impressive since it was only a one week trip (not a four week trip like my last one), remember that packing for a longer trip doesn't mean you have to pack more stuff, it just means you have to do laundry once a week as needed.
The major advantage I had with this minimalist packing list is that I was traveling in hot weather.
However, I could've easily packed three less items (party dress, one pair of shorts, and one top) to save even more space. I could have also sacrificed for one bag travel by leaving behind some girly luxuries like my makeup bag or flat iron.
Read the Rebecca Minkoff Julian backpack review including feedback from our readers!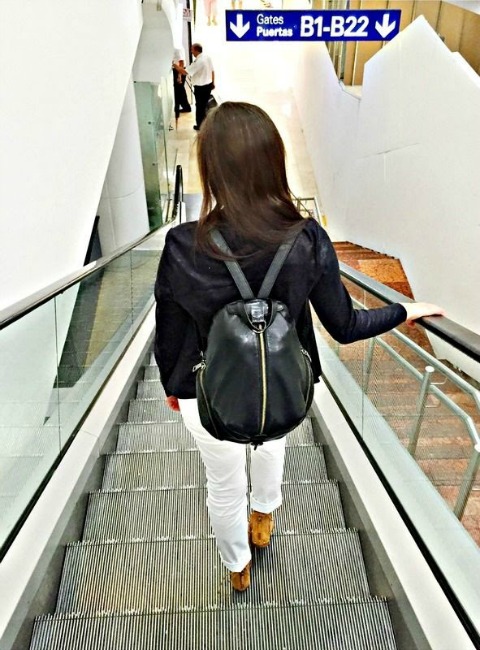 But why would I want to forego my personal style when I don't have to?
Another major plus on this trip is that I wasn't planning to work since I was only going away for one week. As a digital nomad, normally I have to bring my arsenal of tech anywhere I go, but in this case, my iPhone was all I needed.
And as an avid scuba diver, I usually also bring my diving essentials wherever I travel but not on this trip. It was just a one week vacation with friends including a road trip!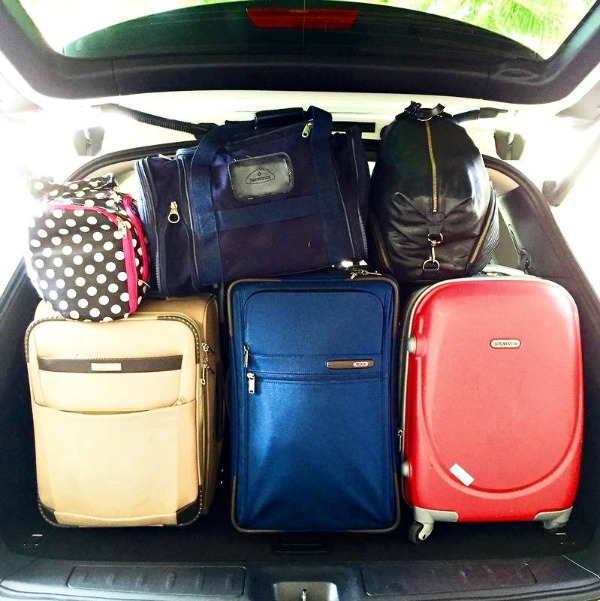 My item of choice for one bag travel: the top right black leather backpack
I flew into Guadalajara where our road trip began with a stop in Tequila (the home of tequila), three nights in Puerto Vallarta, and then three nights in Guadalajara.
There were six adults in the SUV (three couples) and while there was plenty of space for us, there wasn't much space for our stuff! Between purses and luggage, there were twelve bags total – boy, am I glad I decided to go luggage free!
It was fun getting a chance to take a break from all my long-term travel gear and just pack for a one week vacation.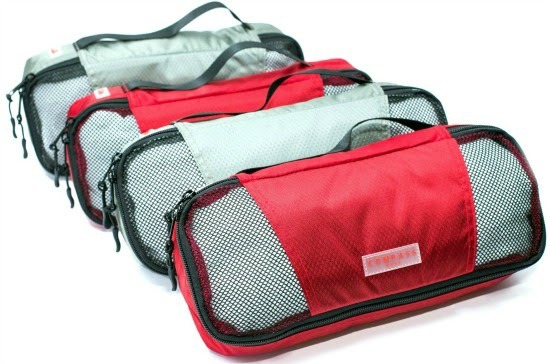 This was my "non-minimalist" minimalist packing list:
My one bag travel efforts consisted of a 9-Piece Travel Essentials Packing List, two pairs of shoes, toiletries, and all my girly essentials. I needed enough to last for eight days without doing laundry (except for undies).
My activities included: two pool days in Puerto Vallarta, a day tour in Tequila, two sightseeing days in Guadalajara, three dinners at nice restaurants, and three travel days.
Watch the video to see how everything fit into my purse and when you're done, read the rest of the post below for even more details!
Don't forget to subscribe to my YouTube Channel for access to all my packing videos!
Here's a full summary of everything I packed including what's inside each organizer and all the clothing that I packed! 
Slim Packing Cube including:
Coral sleeveless top
Black sleeveless top
Olive green shorts
Black dressy shorts
Blue printed summer dress
Blue printed party dress
6 undies (5 thongs, 1 boyshort)
1 underwire bra
1 underwire bikini
Fitness tee (to sleep)
Fitness shorts (to sleep)
EZ Packing Cube (small clear organizer for toiletries) 
Face wash, eye cream, and face moisturizer stored in small, stackable travel containers
2 oz shower gel
3 single use shampoo packets (I only wash my hair every 2-3 days)
1 oz conditioner
2 oz body moisturizer
Small sunblock stick
10 ear buds
1 razor (I used the conditioner as shaving cream)
Full size electric toothbrush without charger (fully charged it lasts 6-8 days)
Toothpaste
Travel size liquid deodorant
NOTE: in the video I say that the above organizer also has my daily essentials but it doesn't. I got confused with a trip I took the following week!
Small pouch for daily essentials:
Antibacterial wipes
Eye drops
A few bobby pins
1 ribbon hair tie
Tiny nail file
Travel size hair brush
Two tampons
One panty liner
Mints
Half strip of antihistamines
Half strip of motion sickness pills
Half strip of painkillers
Small pouch for makeup (also used as a clutch):
Foundation in 10ml travel container
Highlighter stick
Concealer pot
Eye liner
Eyebrow pencil
Tiny eyeshadow palette
Two double sided brushes
Blush
Blush Brush
Lip gloss
Travel size mascara
Nars multiple stick
Stud earrings
Other items stored in backpack purse:
Naot walking sandals
1" Flat iron
Small tissue packet
iPhone in wristlet (doubles as wallet)
Ray-Bans in their case
iPhone charger
Passport
Pen

Capsule Wardrobe inspired by Essentials Packing List (one party dress not shown)
NOT IN THE BACKPACK:
Usually I also pack my travel outfit in my luggage to ensure I'm never maxed out on space. However, for a one week trip I decided it would be okay not to include the clothing I wore on the plane.
This is what I wore on the flight (top left pic):
Anatomie white travel pants

H&M White sleeveless top
Black zara jacket (sold out)
Nude underwire bra
Nude smoothing shorts
Y-chain necklace
Pointy triangle stud earrings
I emptied my backpack upon arrival at my accommodation in order to use it each day. For evenings, I used my makeup bag as a clutch and left my phone behind.
Rebecca Minkoff Julian Backpack
One very important thing to note is that the Rebecca Minkoff Julian Backpack is probably about 10 liters of space, so even if you needed to bring one or two more slim packing cubes or a larger organizer in general, you can still follow this one bag travel concept and use a slightly more spacious purse.
I'd say most women's handbags are double the size of this backpack purse!
If you need more space, you could be more strategic with the items you wear on the plane:
You could wear your bulkiest shoes (which I didn't).
Wear another clothing item or two on the plane.
Wear a smaller purse to hold a few more essentials (I just used my makeup bag as a clutch at night and my backpack during the day).
Use a cute waist belt for your passport and other essentials so you're as hands free as possible while traipsing around the airport and sightseeing.
Place items in your coat pockets (my jacket didn't have pockets).
As a style-conscious long-term traveler, downsizing my 65 liter backpack to a 40 liter carry on was a major accomplishment in 2012. Over the years I not only worked to pack fewer items, but I've also made a serious effort to lighten my load by using unique travel containers, choosing the best fabrics, and opting for compact versions of larger items.
In the process, however, I have always stood by Travel Fashion Girl's motto: Minimize Your Luggage, Maximize Your Style.
And personal style is never worth sacrificing because it IS possible to carry fewer items–not just by using "travel tech fabrics"–but by strategically choosing only items you feel good wearing!
Here are a few pics from my trip!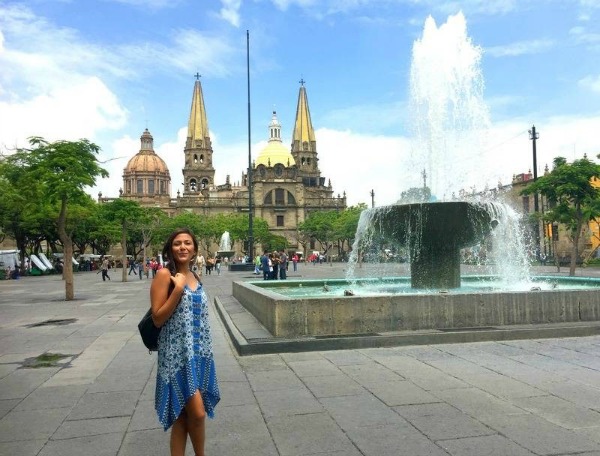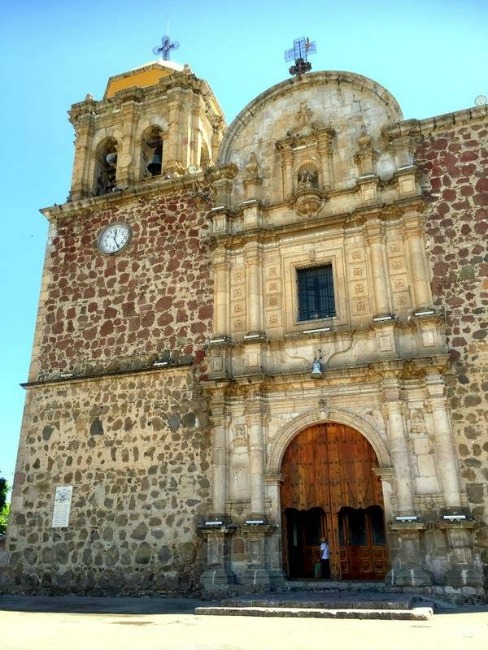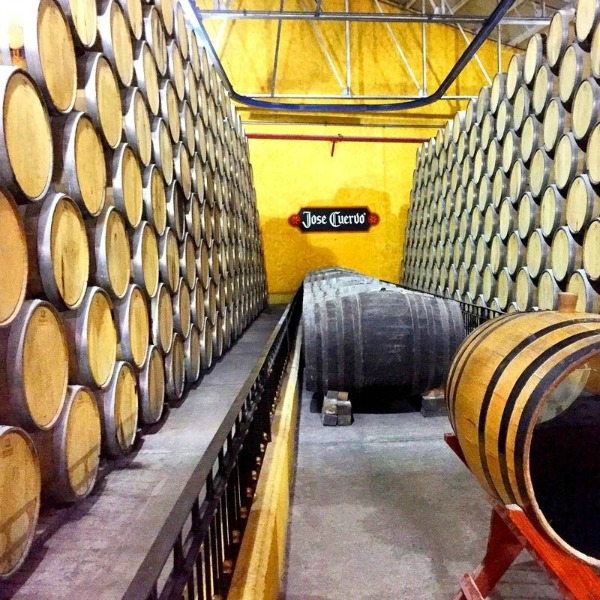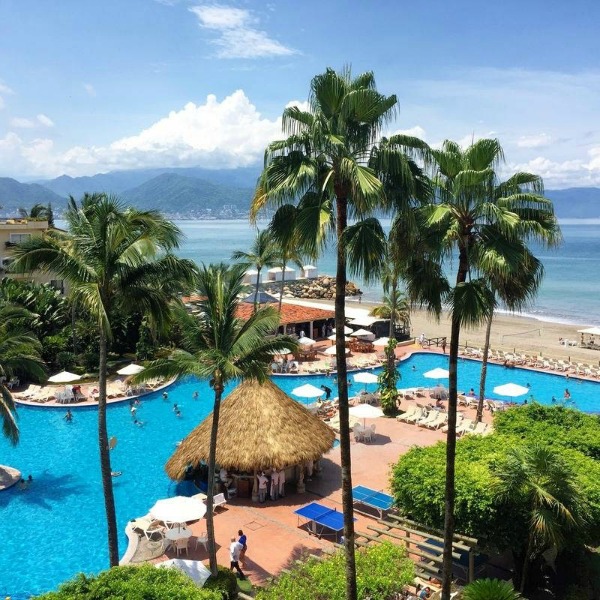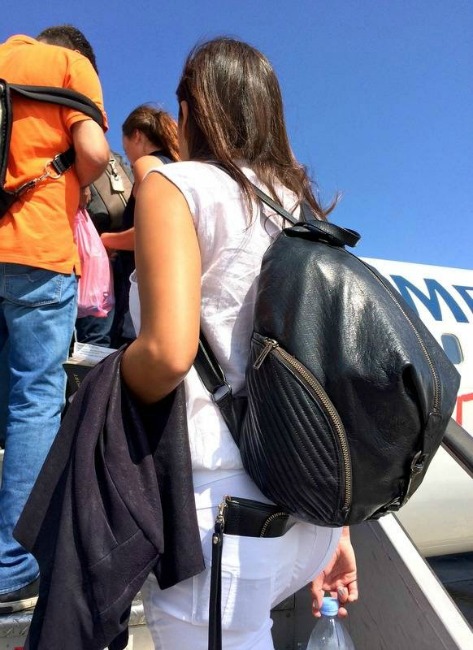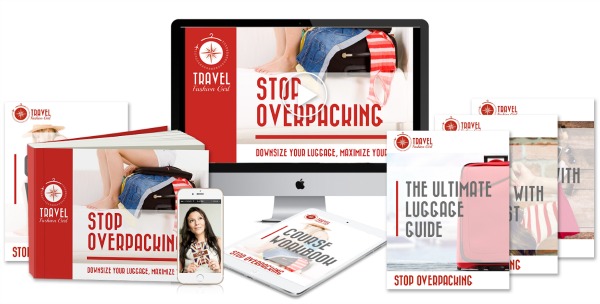 And for every single trick in my packing book, read my full course "Stop Overpacking". I created the STOP OVERPACKING program to teach you my exact packing process. Every secret, every detail, nothing is spared.
Learn more about Stop Overpacking here!
---
Want a winter version of this minimalist packing list? Stay tuned for my luggage free challenge when the temperature drops!
Do you have any tips for one bag travel? Share and comment below!
---
For more tips on how to pack light, please read the following:
---
We hope you liked this post on one bag travel and my fashionista-approved minimalist packing list. Please share with your friends on Facebook, Twitter, and Pinterest. Thanks for reading!
---