Support TFG by using the links in our articles to shop. We receive a small commission (at no extra cost to you) so we can continue to create helpful free content. As an Amazon Associate, we earn from qualifying purchases made on Amazon in addition to other retailers featured on the blog. Thank you, we appreciate your support!
If you're a stylish girl on the go, check out these 10 heatless hairstyles for no heat curls. Glam it up without allowing your hair styling tools to overload your luggage!
---
10 Heatless Hairstyles

---
Bag it up!
In this sweet little tutorial, beauty guru Michelle Phan teaches you how to create those lux, royal curls just by using strips of an old paper bag. Watch her do some magic on her very own mane using some cute Hello Kitty printed bags too!
Well styled hair adds the perfect finishing touches to your carefully planned travel outfit!
This socks!
No paper bag? How about a pair of socks? This 3+ minute tutorial teaches you how to make a big soft curls overnight just by using two clean socks and bobby pins.
Hairband Magic
Blogger from Papermama.Com shares how her straight hair managed to hold a curl with a simple trick, and that is, to wear a gartered hairband. After dampening her hair with spray, she puts on the hairband by rolling her hair upwards. The result: more volume!
Waves From Wipes
Who would have known that baby wipes can actually make your hair look fuller? This smart and sassy tutorial will help you achieve a lovely beach wave, perfect for a pleasant day out.
Prettifying Pencils
No, pencils aren't just exclusively used for art. It can be helpful in giving you those thick, wavy curls you've been longing for, without the heat. Stack up on those clam-like clips too; you'll be needing them to perform this unique hair guide.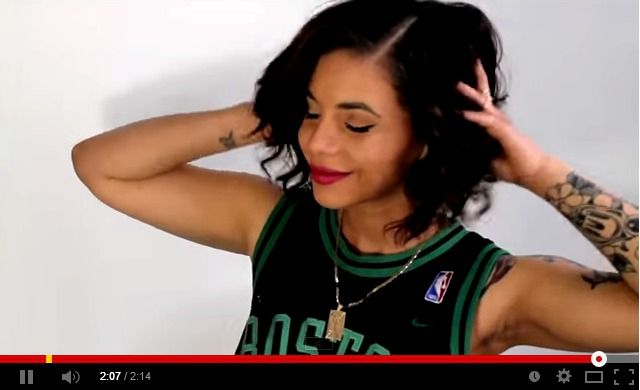 The Wavy Bob
Got short hair? No problem. You can make a classy, edgy kind of hairdo out of your shoulder-length mane.
The Taylor Swift
This fully-braided hair tutorial will let you have those glamorous curls like Taylor Swift's!
The Scarf Syndrome
Scarves are a travel fashionista's staple and no matter where in the world or what season it is, having a scarf can make you look stylish. In this tutorial, you might be asked to give up one of your scarves, but the results are totally worth it.
Go Straw
Throw in dozens of straws into your packing cubes. If you've got long hair, this tiny piece of plastic can actually help in giving you well-defined curls!
Straighten It Up
Hate curls? Straighten it up with this heatless hair straightening tutorial. This includes using a scarf or a wrap, but the two-step guide is very easy for straight-hair loving travelers.
For no heat curls, use these heatless hairstyles tutorials and look effortlessly glamorous even without the help of your hair iron or blow dryer! Just by making good use of the resources around you, you can style up your mane wherever you are in the world.
---
What are your favorite mo heat curls or heatless hairstyles?
---
For more beauty tips and ideas, please read:
---
LIKED THIS POST? PIN THIS PIC TO SAVE IT!
---
Hope you liked this no heat curls post on our top 10 heatless hairstyles. Please share it with your friends on Facebook, Twitter, or Pinterest. Thanks for reading!
---