Support TFG by using the links in our articles to shop. We receive a small commission (at no extra cost to you) so we can continue to create helpful free content. As an Amazon Associate, we earn from qualifying purchases made on Amazon in addition to other retailers featured on the blog. Thank you, we appreciate your support!
I'm a new mom, so the first few times traveling with my daughter, Chase, it was a challenge to look cute on my own too. Of course, she was dressed to the nines, while dear ole mom barely got a shower and a blow dry in, but hey, who needs these things when you've got a cutie on your hip!? Well, I suppose the public does, and deep down you want to look nice too. So, how do you make this work?
---
Traveling Fashionably with a Little One
Written by: Elly Bethune
---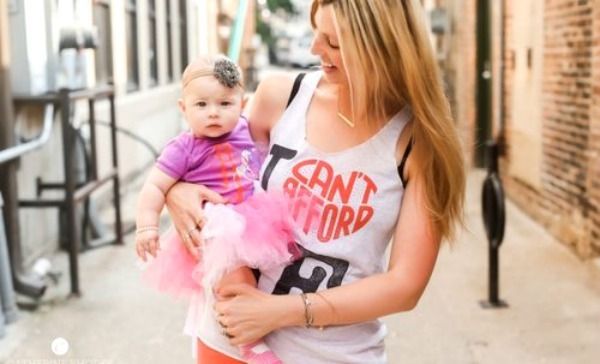 Dress smart
First, dress smart. Your child loves jewelry, because it's shiny, easy to grab and looks like a toy to them.
Therefore, you may not want to wear that necklace or large earring that could get easily snapped off your neck, or even worse, pulled out of your ear. Ouch!
So why not throw on a cute infinity scarf in place of the usual necklace to give your outfit a little more pizzazz?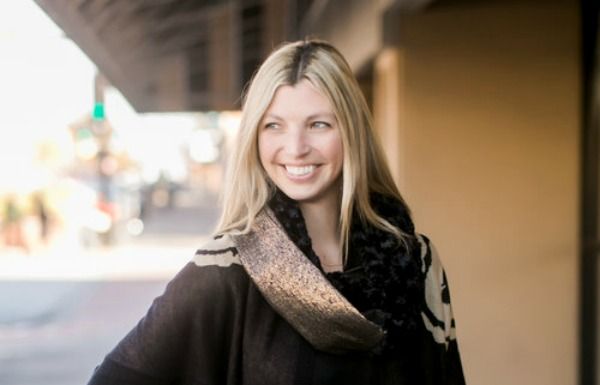 Dress Cute
I've learned to dress cute, marrying the two methods that make my life easy and quick: jeans and a really cute top, or a maxi dress.
Remember, not only can they pull at your jewelry, but kiddos can pull at your outfits too.
So make sure you double knot that bikini and you've got appropriate undies on under that skirt, because ladies and gents, it can happen, and like anything else that happens with kids, it happens so fast before you're even remotely prepared.
 Check out these 10 day dresses.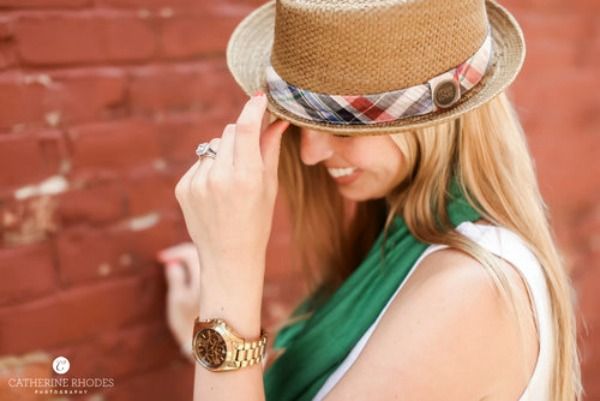 Pack a hat
And just in case you didn't have time to shower that morning (you know… in between feedings, laundry, a babe pulling your hair, playtime and more) pack a hat!
My favorite hat always gives me such joy when I can throw it on and actually look like a human being for a day.
And better yet, pack a stylish fedora so you can look like the "hip mom" without looking like you're trying too hard.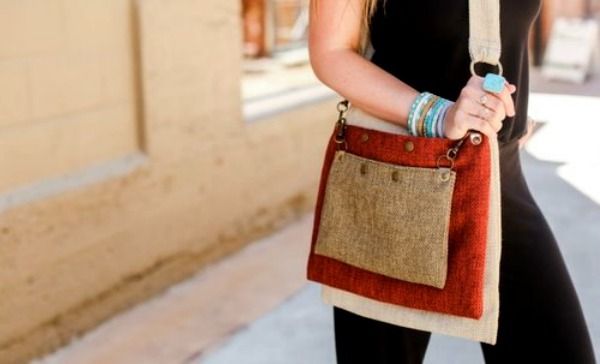 Don't forget a large bag
Don't forget though, no outfit is complete without a large bag. And I'm not talking about your standard diaper bag, people. If you have to carry this thing around day after day, you better make sure it's cute, cute, CUTE! Monogram your diaper bag, or just purchase a large bag you've been drooling over forever.
In fact, tell your husband that's what you want for your "push present." The fact of the matter is you'll have it forever, so why not get some good wear and tear out of it if it's going to cost you a pretty penny.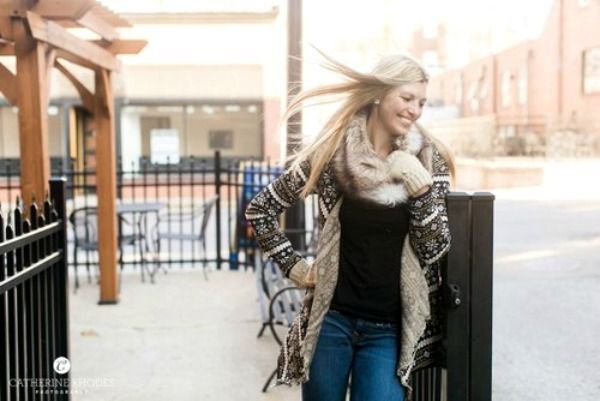 What's on your feet
So now that we have your body and accessories covered, let's get to the rest; what's on your feet? Let's face it, we've all heard the phrase "beauty is pain", but you can't do that when you're running after little ones too! So find a good essential pair of ballet flats or riding boots that will go with almost any outfit.
My recommendation? Buy a gold pair of flats and a cognac-colored pair of riding boots. Both colors will go with pretty much everything in your wardrobe!
More ideas on ballet flats here.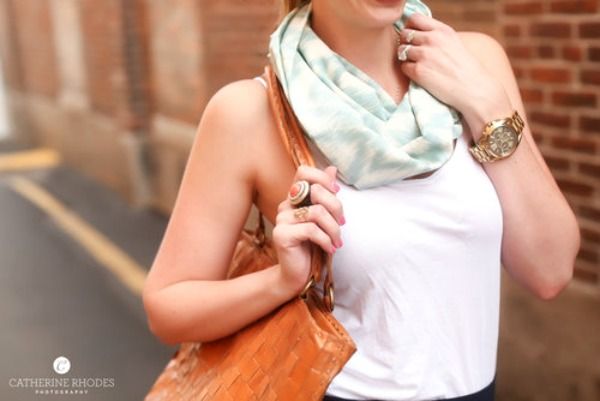 jazz them up
Lastly, things can be very blah-looking when you're buying baby essentials, so why not jazz them up with your own fashion touch?
For example, a Baby Bjorn – most people purchase this in black. And why not? But black can be boring, so add a little bling to it with some vintage brooches, or tie a ribbon to the side. Or for a boy, add a few cute truck stickers to get the party started.
Double up for two
And last but not least, don't forget to pack a good cardigan for yourself. This can double up for two things—blanket for babe and jacket for you. There's nothing more soothing for a baby than when they can smell a little piece of home without you having to dig for which bag you put her blankie in.
Shop The Post
---

---
All in all, everyone needs a vacation, especially a new momma, but remember, pack smart. There are a lot of things to worry about when traveling with a little one – and style is surely one of them! But always do a double take and think, "Can I wear this with the babe?"
Pack that backup accessory and an extra comfy top and you're guaranteed to make it work! You're a mom. That's what we do. Just don't be too tired and walk out of the house full on naked, because then my dear, you have lost your mind. It will be a laugh for many years to come, but man, it will sure be cold!
---
For more travel fashion tips and ideas , please read:
---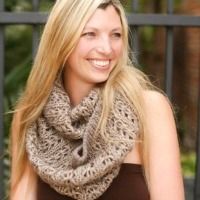 Author Bio: Elly Bethune graduated with her Bachelor's in Magazine Journalism from San Francisco State University, in 2006. After relocating back home in October of the same year, she opened up a women's clothing boutique called Elly's Couture. In 2013, her and her husband, Clay Bethune, founded a flash sale site for handmade and independent designers, called 9th and Elm, where she is also a head buyer. Connect with her on LinkedIn.
---
Hope you enjoyed this post on how to travel fashionably with a little one useful.  Please share with your friends on Facebook, Twitter and Pinterest. Thanks for reading!
---