Support TFG by using the links in our articles to shop. We receive a small commission (at no extra cost to you) so we can continue to create helpful free content. Thank you, we appreciate it!
Pinterest Pics of the Week
Travel Must Have: Maxi Dresses!
To keep with last week's Pinterest Pics of the Week, Maxi Skirts, today we're featuring Maxi Dresses inspired by Diana Feldman from D Travels 'Round. The best travel advice comes straight from travelers themselves and Diana's must have travel dress is a maxi dress!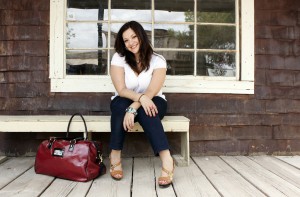 "My fashion essential is one of those cheapie H&M long blank tank dresses. You can dress them up with a scarf and necklace, or wander in the daytime with a pair of flip flops.
Classic and easy to wear, a maxi dress looks great in a variety of settings."
Diana is spot on with her travel fashion must have. Maxi dresses are a great fashion trend, but they also act as ideal modest dresses for women when visiting conservative regions. They make perfect travel dresses! Great tip! Thanks Diana!
Sorry, do to changes on Pinterest, the rest of this post is no longer available. Please take a look at the other awesome articles featured on Travel Fashion Girl.