Support TFG by using the links in our articles to shop. We receive a small commission (at no extra cost to you) so we can continue to create helpful free content. As an Amazon Associate, we earn from qualifying purchases made on Amazon in addition to other retailers featured on the blog. Thank you, we appreciate your support!
Today's travel fashion girl is Amanda Pastyrna. She's a surfer and hiker obsessed with exploring – both her local backcountry in Southern California, and far off destinations.
She has a surfer girl's love of beautiful things, coupled with a desire for gear that performs. After much frustration looking for travel-friendly pieces that were both feminine and functional, she opened a store selling the kinds of pieces she couldn't find elsewhere. It's called The Stoke LA and sells handmade, unique, environmentally-friendly accessories that are both for and inspired by travel.
Keep reading to learn more about her travel style!
---
Interview: Juhi Bansal
---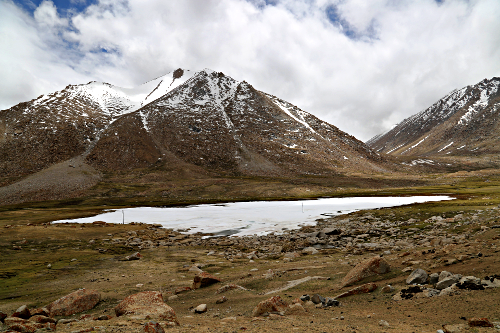 Q: How would you describe your travel style?
Casual and versatile. It's not unusual for a trip of mine to include hiking or backpacking, surfing, exploring the city and diving in some combination or another…hence my serial obsession with finding pieces that are versatile, quick-drying and cute! 
Q: Do you prefer to travel carry-on or with a regular size suitcase or bag?
Generally I prefer carry-on, since getting around is just easier when you're packing light. It also makes long stop-overs much more fun: With just a carry-on, you can easily leave the airport and do some exploring!
Check out TFG's recommendation on the best wheeled carry-on suitcases.
Q: Are you an overpacker or do you underpack?
Depends on the trip: I'm constantly teeter-tottering just to one side or another of that divide, although in general I love to pack light. 
Q: How do you stay stylish while traveling without access to an entire closet?
To be honest, it's been something of an obsession for me to build a wardrobe that is made up of pretty, quick-drying and low-maintenance pieces that are in my favorite color families (so they're easy to mix and match). I'll usually pack a few outfits for everyday (these I'll dress up with jewelry and accessories), one or two dresses, and my hiking/outdoor gear.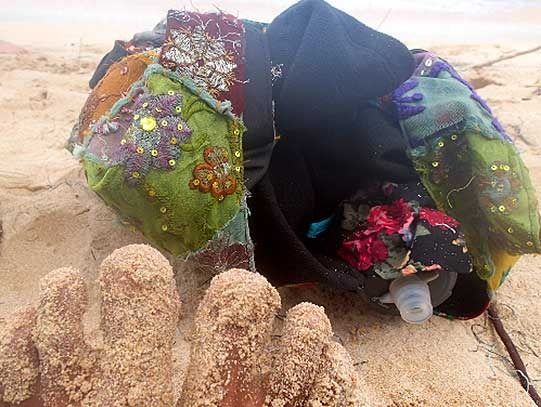 Q: What are your three must have travel essentials?
A large travel wrap, packable day bag, my kindle.
Q: What destination was the most fun to dress for?
Summer beach destinations are always great – sundresses and flowy skirts are just easy and beautiful to wear. On the other hand, often much of the fun for me is in discovering clothing and dress items that are unique to the places I travel: I might enter a country with a fairly bland wardrobe of basics, but leave there decked out in fantastic hats, wraps, skirts, dresses – beautiful and interesting pieces I may not find at home.
Q: What destination surprised you the most with the ways locals dressed or their type of clothing?
I don't know if anything has surprised me in that way, exactly, but I did finally learn how to put on an Indian sari recently. (It's tricky – no pins, no straps – it's all in the way you wrap it around yourself.) It gave me a whole new sense of awe for the women I'd seen at construction sites around India, who are not only tough as nails, but do all of their tasks wearing this massively-long, intricately-wrapped length of fabric.
Q: What's your preferred travel outfit on a plane?
A comfy and cute tee, pants, silk travel wrap, sandals. (And I usually keep a jacket handy as well, just in case.)
Check out some of our favorite airplane outfits.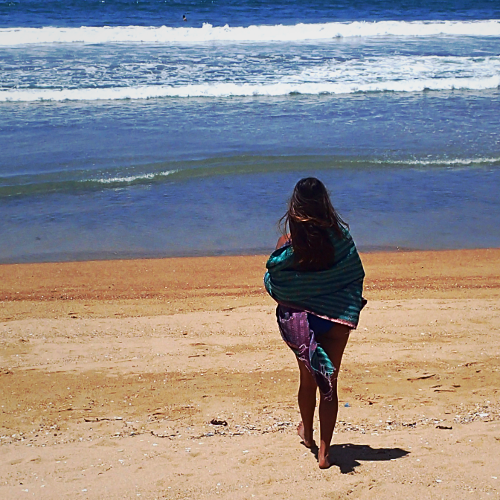 Q: What are your favorite travel accessories?
My travel wrap, hands-down. I carry our embroidered silk reversible wraps with me everywhere. The size is perfect to wear as a dress or as a sarong, the silk is really compressible, so they can scrunch down to make a teeny scarf or head wrap, I use it as a towel and beach blanket, I can wear it as a kimono. I'm kind of in love with that ratio of weight in my suitcase to versatility!
Q: What are your favorite travel beauty essentials?
Sunscreen, sunglasses and a hat. As a surfer who spends FAR too much time in direct sun, I think I can manage without pretty much anything else, but sun-protection is my must-have beauty essential.
Q: Do you have any specific hair or makeup products that work great for travel?
I always carry a little bottle of coconut oil. Works great to remove makeup, sunscreen, and to pamper salt-and-sun-fried hair.
Q: How many pairs of shoes do you travel with and what styles?
Two, usually. Sadly, I'm allergic to any kind of heel (knee problems), so I'm always in flats. I usually have a pair of hiking shoes, and a pair of foldable everyday sandals. (In winter, the shoes might be swapped out for boots.)
Check out TFG's tips on choosing the best shoes for travel.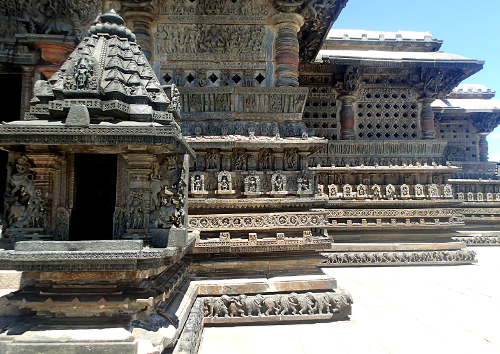 Q: Do you have any recommendation for cute or comfortable footwear?
I'm loving the Sanuk Yoga Slings at the moment!
Find out our 7 reasons why flip flops are a travel must have.
Q: What was your biggest travel fashion or packing mistake?
Not carrying any version of a 'nice' outfit in my ultralight days! It made it hard to jump on opportunities to make contacts and meet people for work when all I had were my hiking clothes.
Q: Finally, any travel packing tips for new travelers?
Embrace your inner McGyver. You're working with a limited amount of items you can carry with you – Think of it as an opportunity to explore new ways to stretch your kit. Make more outfits out of fewer pieces of clothing by mixing and matching, wear old clothes in new ways (like a maxi-skirt as a dress), or wrap as a kimono, layer pieces in ways that you might not at home.
---
If you'd like to be interviewed on Travel Fashion Girl, please submit your details here.
---
For more traveler interviews, please read:
---
Hope you liked this interview with Juhi Bansal. Please share this post with your friends on Facebook, Twitter, and Pinterest. Thanks for reading!
---