Support TFG by using the links in our articles to shop. We receive a small commission (at no extra cost to you) so we can continue to create helpful free content. As an Amazon Associate, we earn from qualifying purchases made on Amazon in addition to other retailers featured on the blog. Thank you, we appreciate your support!
Today's travel fashion girl is Alexandra Voyatzakis, Founder and CEO of Alekka. She is a style chaser and loves adventures. She is always on the hunt for the new and different and always looking to explore the globe. Learn more about her travel style!
---
Interview: Alexandra of Alekka
---
Q: How would you describe your travel style?
I want to say effortless. That's my dream travel style. Realistically, complicated would be more accurate.
Q: Do you prefer to travel carry-on or with a regular size suitcase or bag?
International trips always require a large handbag, a carry-on and an XL suitcase. Domestic trips 5 days or less, I can make do with a large carry-on. I use my Louis Vuitton Keepall 60 as a carry-on and a Tumi Vapor Lite Extended Trip Packing Case for everything else.
Q: How do you stay stylish while traveling without access to an entire closet?
I spend hours editing my closet and choose the best looks for the particular destination. The destination cuts the packing time in half. LA, Miami, London? Those are all very specific looks. Packing is always a process that I begin slowly, I add and edit over a three day period.
Q: What are your three must have travel essentials?
An excellent book, a cozy oversized scarf for the plane and sunglasses. I bring my DonniCharm scarf on the plane almost always; it's huge and goes with the neutrals I wear as my plane uniform.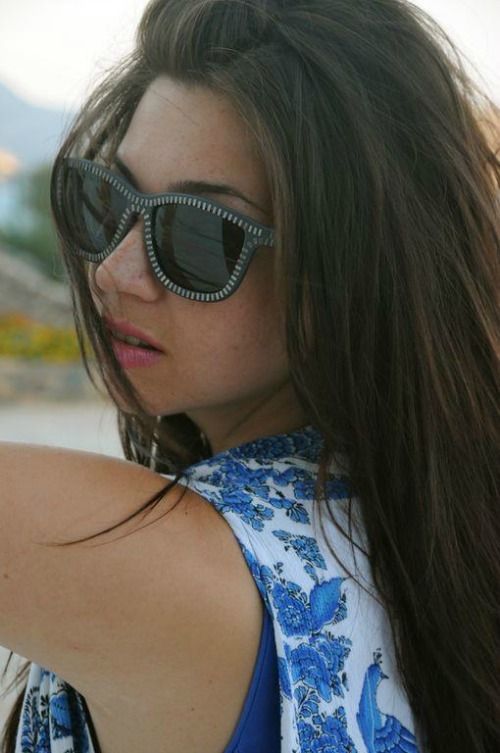 Q: What destination was the most fun to dress for?
Mykonos is always a treat. Tulum was fun as well. Dressing for travel allows for you to channel your inner gyspy, hippie, etc. You get to wear things that you wouldn't have the chance to don in your daily life.
Q: What destination surprised you the most with the ways locals dressed or their type of clothing?
Austin, TX. Such creative style, so much inspiration.
Q: What's your preferred travel outfit on a plane?
Black ponyhair skate shoes,Yoga pants, an oversized tee, oversized denim vest, oversized scarf. Black sunglasses, am partial to these.
Check out some of our favorite airplane outfits.
Q: What are your favorite travel accessories?
All of them. The more accessories the better. They transform the outfit, allowing you to pack more basic apparel and less of it. I do tend to rely heavily upon jewelry, though. More is more is certainly my motto here.
Q: What are your favorite travel beauty essentials?
Lip balm, face and hand moisturizer, makeup remover wipes, dry shampoo and hand sanitizer.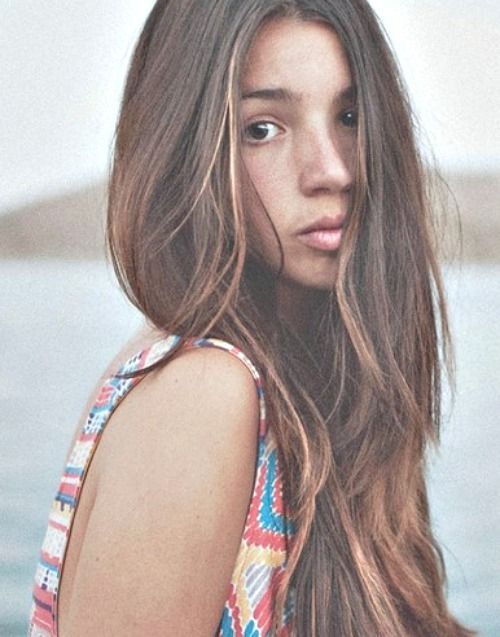 Q: Do you have any specific hair or makeup products that work great for travel?
Q: How many pairs of shoes do you travel with and what styles?
This is always tricky. Tall black heels for going out, lower heels for day-day. 1 pair of trainers. And if there's a beach, a pair for the sand. Sticking to neutral footwear is key. You want to be able to match with everything.
Check out TFG's tips on choosing the best shoes for travel.
Q: Do you have any recommendation for cute or comfortable footwear?
Low heels (Marni has some great options), skate slides from Common Proiects, Stan Smiths, Nike Fly Knits, Chelsea Boots.
Q: What was your biggest travel fashion or packing mistake?
Overpacking always. I always accumulate new things on my travels, and then there is no room for them!
Q: Finally, any travel packing tips for new travelers?
Keep it simple. Edit, edit, edit. And always make a list. Lists are my secret weapon. If you forget something, you can always buy it at your destination.
---
If you'd like to be interviewed on Travel Fashion Girl, please submit your details here.
---
For more traveler interviews, please read:
---
Hope you liked this interview with Alexandra Voyatzakis. Please share this post with your friends on Facebook, Twitter, and Pinterest. Thanks for reading!
---