Support TFG by using the links in our articles to shop. We receive a small commission (at no extra cost to you) so we can continue to create helpful free content. We earn from qualifying purchases made to the featured retailers. Thank you, we appreciate your support!
The best way way to learn how to dress in Rome is to do as the Romans do! We asked fashionable women in Rome their fashion tips.
---
Learn How to Dress in Rome
---
One of my favorite aspects about traveling is trying out the local cuisine so when I met Maria Pasquale from Eating Italy I was dying for the opportunity to join one of her Roman food tours.
When I first went to Italy in 2008 I didn't have the best experience with local food in any city I visited. I don't think it was the food so much as the fact that I didn't know where to go. This is why I've now grown to love local food tours!
You can read more about my experience eating Rome in this post about the Trastevere Food Tour and in this other post about their Nona (Italian Grandma) Cooking Class.
As it turns out, I noticed that the majority of the Eating Italy staff were women so I couldn't resist the urge to steal every ounce of information about local fashion. Keep reading to learn the girls' insider tips on how to dress in Rome!
Bonus Tip: read this and find out what to wear to the Vatican!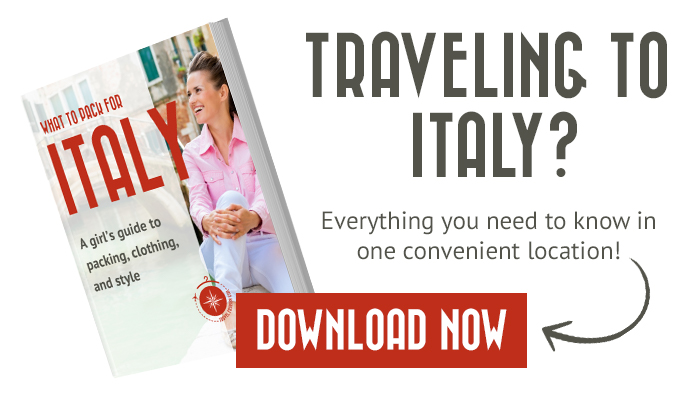 What should women pack for Italy?
Cute yet comfortable shoes are the number one thing every woman needs for dressing in Rome. Don't bring stilettos, as they'll get ruined on the cobblestone streets.
When deciding how to dress in Rome, stick to casual clothing for the day, but dress it up in the evening with a dress or skirt. Don't forget sunscreen, mosquito repellent, and sunglasses!
You'll want to look your best when you travel! Read my travel tips to Pack Light Stylishly!
Sleeveless | Tee | Top | Blouse | Tank | Shorts | Skirt 1 | Skirt 2 | Dress 1 | Dress 2 | Cardigan | Scarf | Flats | Sandals | Hat | Bag
What are your tips on how to dress in Rome in Summer?

This is an extremely hot time of year so the key is: summer dresses (no need for the extreme mini though – but that's me!), casual and evening summer wear, open shoes like sandals. In the peak of summer, there's probably no need for a cardigan, but I always pack one (and a scarf too!)
When deciding how to dress in Rome for an evening out, go for airy clothes, like dresses and skirts and loose shirts paired with sandals or espadrilles.
Maxi dresses are always great – it's just too hot to have anything close to your skin.
Top | Tee | Longsleeve | Tank | Blouse | Skirt 1 | Skirt 2 | Jeans | Dress 1 | Dress 2 | Cardigan | Coat | Flats | Boots | Scarf | Bag
What are your tips on how to dress in Rome in Fall?
How to dress in Rome in fall is nearly the same as it is in summer. Just add a cardigan, jacket and some closed shoes – ballet flats and perhaps a pair of boots (not your heavy winter ones!). Along with ballet flats bring proper shoes – no one will be wearing flip-flops (even in the summer they're only for the beach).
You may be able to get away with jeans and a tank top, too. The warmth can be expected to hold until about October or so, and then you'll want to add a heavier scarf and jacket. When figuring out how to dress in Rome you have to find comfort but not sloppiness.
Our readers voted for the best skinny jeans. Find out their favorites and let us know yours, too!
Top | Sweater | Turtleneck | Shirt | Longsleeve | Pants 1 | Jeans | Pants 2 | Dress 1 | Dress 2 | Coat | Cardigan | Boots | Shoes | Scarf | Bag
What are your tips on how to dress in Rome in Winter?
Winter can be quite cold and Italians like to wrap up. Bring your best and longest scarf, but still pack the sunglasses – you can have some glorious crisp, sunny winter days in December and January.
However, keep in mind that from north to south, winter in Italy varies. For instance in northern Italy, snow is common but in Rome it isn't.  So be sure to check before leaving.
Here's what to bring to Italy in winter including clothes, shoes, and accessories!
In the center of Italy, Rome, you'll want a pair of boots and a scarf as well as a wool jacket. You'll need a coat, scarf, gloves (with scarves and gloves, I always pack 2-3).
If you're going north, you'll want to layer on more and if you go south, a little less.
Take a look at these fashionable winter accessories for women!
What are your tips on how to dress in Rome in Spring?

The spring is like a combination of autumn and early summer. There are warm days and cooler nights, so layering is key as you plan how to dress in Rome. It can also rain a fair bit, so check the forecast before you visit.
If you go for light summer wear, add a couple of heavier items like jeans, blazer and light boots. You'll also want to wear cardigans and scarves that you can easily take on and off. Don't forget to bring boots and a light jacket especially for the evenings.
What are the best types of shoes to wear when walking in Italy?
Comfortable ones! I try to balance comfort with cuteness by switching shoes for day and night. If you want to wear something higher, go for a short yet wide rubber heel. 
You should travel with at least a pair of trainers or comfortable closed shoes. Especially if your holiday includes the big cities, as you'll be doing a lot of walking. Flat sandals for casual wear and, for evenings, try wedges instead of killer heels which won't survive 2 minutes on the cobbled streets.
While sandals are okay, I would urge against flip flops – no one wears them outside of the beach and they have a tendency to lead to black foot (they seem to attract dirt).
Packing cubes make the perfect shoe bags to protect your luggage from dirty shoes. Take a look at other shoe bag ideas here!  
Do people need to cover their shoulders or knees when visiting religious sites?
Yes, you must have at least your shoulders covered when entering major religious sites and churches, especially the Vatican.
You might be refused entry or be asked to buy a scarf if not dressed appropriately. It's a good idea to carry a light scarf in the summer to cover shoulders if needed.
What types of clothing should a traveler NOT wear when visiting Italy?
The Italians will feel the cold more than you do, so you might find in March if you're in shorts and sandals you will get stared at. But as long as you are comfortable in what you're wearing you'll be fine!
Where are your favorite stores to shop for clothes or shoes?
I love Centodieci for shoes (far too close to my house) on Cola di Rienzo which is one of the main shopping streets in Rome and to the Vatican. If you wander off the main drag into the side streets you'll find lots of independent boutiques.
Any final tips for travelers visiting Italy?
Speak to locals and don't be afraid to venture off the tourist areas. Throw away your map and get lost in its enchanting beauty.
Walk on the smaller streets, don't eat at restaurants with photographs of their food, try talking to Italians and give yourself long afternoons of just watching everyone pass by and to soak in the beauty of Italy.
Leave yourself plenty of time to do something spontaneous. Don't worry about not seeing all the main sights.
It's the small things in Italy that are wonderful; coffee in a bar, a prosecco on a cobbled side street, people watching, getting lost, turn a corner and you'll always find something new.
Authors: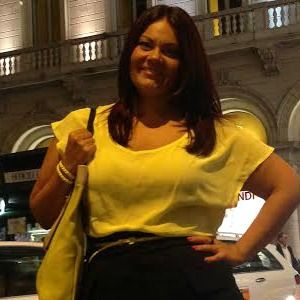 Maria Pasquale
Born to Italian parents, Maria always knew Rome was her destiny, although she was raised in Melbourne. She has a formal background in political science and policy and is now living her dream working in gastronomy as the Marketing and Social Media Director for Eating Italy Food Tours.
An unabashed romantic (Rome being her one true love!) she is the creator of popular food, travel and lifestyle blog HeartRome  and is the Rome Local Expert for 10 Best USA Today. In Rome you'll find her walking the streets of Trastevere, checking out the latest bar for an aperitivo or dining with friends.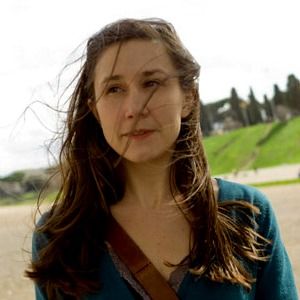 Amber Paulen
Amber Paulen was born on a farm in the United States. When she was 21 she left home on a one-way ticket for Europe and has spent most of the last decade on this continent. 
She now lives in Rome, Italy, and works as a freelance writer and copyeditor. Her work can be read at BBC Travel, The Millions and Front Porch Literary Journal, among others, and she has copyedited for various UN organizations. See her website Amber Paulen.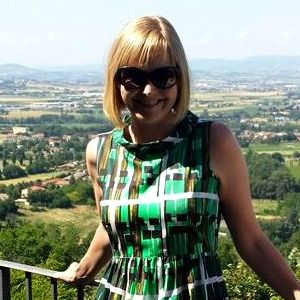 Catherine Simes
A dyed in the wool Yorkshire lass, Catherine was enticed to Italy five years ago and has lived and worked in Rome ever since.
Love for both the faults and the merits of her birthplace and new Italian hometown are regular topics on her own blog You Can Take The Girl Out of Bradford. Catherine also writes for Eating Italy's Food and Travel Blog, Friends in Rome and the Just a Platform websites.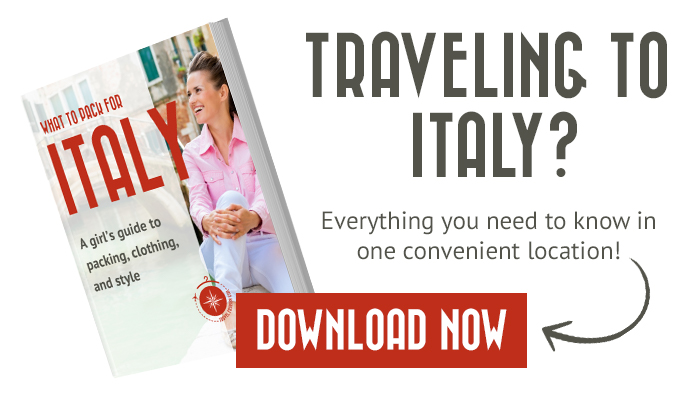 Shop The Post
---

---
For more information about food tours in Rome or other European cities, please visit EatingItalyFoodTours.com.
What questions would you like to ask the girls about how to dress in Rome? Comment below!
---
For more tips on how to dress in Rome, please read:
Suggested travel resources:
---
Hope you liked these interviews on how to dress in Rome. Please share it with your friends on Facebook, Twitter, and Pinterest. Thanks for reading!
---