Support TFG by using the links in our articles to shop. We receive a small commission (at no extra cost to you) so we can continue to create helpful free content. We earn from qualifying purchases made to the featured retailers. Thank you, we appreciate your support!
Floral print dress styles are super popular right now–they're feminine, comfortable, and easy to wear on your spring and summer travels. Read on for our top five picks and outfits showing you two ways to wear each one!
Shop the dress shown in the image above!
---
Floral Print Dresses
---
The weather is warming up, the trees are blooming, and music festivals are just around the corner. Spring is definitely in the air, and it's only appropriate that our wardrobe begins to reflect it as well!
In springtime, you could rock a cute lace blouse, a pair of denim shorts, or a simple tank, but nothing is quite as perfect for the season as a dress adorned in spring's trademark print: floral!
Here's our roundup of gorgeous floral print dress options sure to keep your spring collection (and travel wardrobe) on point:
Mini Dress (Day vs. Night)
Cardigan | Dress | Hat | Bag | Sunglasses | Boots
A floral print dress in a mini-length can seamlessly work from day to night, making it the easiest (and arguably cutest) piece to rock all season long.
During the day, throw on a cozy pair of booties, sunglasses, and a stylish fedora for a casual yet well-assembled daytime look. If you think a chilly spring breeze may sneak in at some point, pack a lightweight knit cardigan as well.
Dresses are the perfect staple to add to your functional travel capsule wardrobe. Learn more in my guide!
Lipstick | Bracelet | Dress | Earrings | Clutch | Sandals
Once night rolls around, it's all about the glamour. Whether you're going out to dinner, heading out to a play, or grabbing drinks downtown, transform your cute daytime getup into a classy evening ensemble with a pair of black ankle strap sandals, metallic jewelry, and a chic clutch.
Take a look at these tights for women–pair them with a dress for travel in transitional weather!
Midi Dress (Feminine vs. Edgy)
Earrings | Lipgloss | Dress | Bag | Bracelet | Sandals
When a maxi is too much hassle and a mini is a bit too revealing, a calf-grazing midi dress is the way to go.
Floral print dress styles in a midi-length tend to be beautifully feminine pieces, making them perfect for afternoon tea, a nice brunch, or a wedding. And because they're shorter than a standard maxi, they allow you to show off whatever fabulous shoes you're rocking at the moment as well.
Throw on some pretty wedges, delicate gold accents, and a spritz of your favorite perfume for a gorgeous, ladylike ensemble.
Use packing cubes to pack your dresses and save space in your suitcase!
Bracelet | Bag | Dress | Eyeshadow | Boots
This pretty little frock can easily be roughed up as well. If you're going to a concert or party and want to edge things up a bit, take that same same floral midi dress and pair it with grungy combat boots, a black fringe purse, and some dark metallic accessories. Don't forget the smokey eye!
Take a look at the latest trends with these cute summer dresses for women!
Shirt Dress (Cold vs. Warm)
Sunglasses | Watch | Necklace | Dress | Bag | Earrings | Flats
A belted shirt dress is a fantastic option for those warm spring days out and about.
With a classic cross body purse, embellished flats, and a retro pair of sunglasses, your look will be giving off killer vintage chic vibes. (Think Zooey Deschanel in 500 Days of Summer. Super cute, amiright?)
Find out how to wear a shirt dress on vacation!
Sweater | Dress | Boots | Bag | Scarf | Tights
If you live in a place where "spring" still means gray skies and cold temperatures (like England), throw on a cozy pair of fleece tights, a wool blend scarf, and a rib knit sweater to keep yourself warm and toasty.
This combination also gives the illusion that you're wearing a printed skirt rather than a dress, which is a fun and easy way to change up your look. If you feel too drowned out by all the fabric, tuck a piece of the sweater into the belt to balance out proportions (and of course, show off a little more of that lovely floral print).
Is springtime chilly where you live? Here are 8 skirt outfits to wear when it's cold outside!
Breezy Cami Dress (Beach vs. City)
Hat | Sunglasses | Tote | Dress | Bikini Top & Bottom | Sandals
A cami or slip style floral print dress is an extremely versatile piece that can work just as well in the Bahamas as it does in New York.
If you're looking to rock one on your next tropical getaway, make sure to also bring along a glamorous straw hat, aviators, sandals, and a beach tote. And even though it's technically a normal dress, it could work as a swim cover up as well!
Jacket | Sunglasses | Dress | Bag | Boots
For a more urban chic vibe, throw on a cool denim jacket, a pair of booties, and some polarized sunglasses for a look that's effortlessly stylish and easy to explore the city in. Perfectly layered for a city like Los Angeles!
Take a look at sundress outfits to transform an everyday summer dress!
Maxi Dress (Spring vs. Fall)
Hat | Crossbody | Dress | Sunglasses | Necklace | Shoes
Floral print dress styles in a maxi length are every boho girl's dream come true. If there's a music festival happening, there will inevitably be a sea of floral maxi dresses frolicking from one stage to another.
Pair these beauties with lace up flats like these, a wide brim fedora, and fine gold accessories for a glamorous, boho chic look. Whether you're on the sunny polo fields of Coachella or dancing away at a local outdoor concert, a floral maxi dress is a definite must-have for spring.
Hat | Bag | Socks | Dress | Jacket | Lipstick | Boots
Don't, however, feel as if you have to stow these gorgeous garments away the moment the first fall leaf falls. Concerts obviously still happen in the fall, so why not continue to rock these gorgeous pieces throughout the seasons?
Styling maxi dresses during chillier months can be a bit tricky but it's definitely still doable. Throw on a cropped leather jacket and pair it with black booties, hidden wool socks for extra warmth, and a swipe of burgundy lipstick for a look that's just as warm as it is stylish.
Take a look at these other hacks to wear one dress, many ways!
---
What's your favorite floral print dress of the season? Share your thoughts below!
---
For more tips on travel dresses, please read these posts:
---
LIKE THIS POST? PIN THIS PIC TO SAVE IT!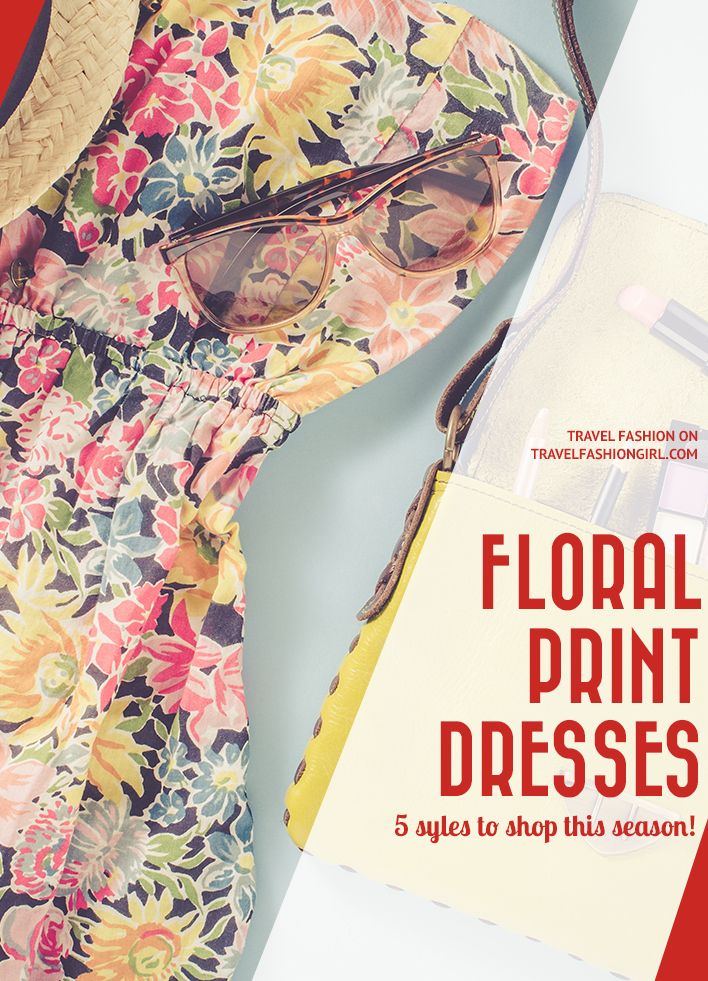 ---
I hope you liked this post on our top floral print dress styles. Please share with your friends on Facebook, Twitter, and Pinterest. Thanks for reading!
---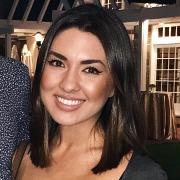 Author Bio: Sydney Woolery is a recent UCLA graduate who loves a good adventure just as much as she does a fabulous dress. Check out her fashion blog at www.tokyoglitter.com and follow her visual escapades on Instagram – @tokyoglitter.
---