Support TFG by using the links in our articles to shop. We receive a small commission (at no extra cost to you) so we can continue to create helpful free content. As an Amazon Associate, we earn from qualifying purchases made on Amazon in addition to other retailers featured on the blog. Thank you, we appreciate your support!
I'm no fashion expert – far from it. I wouldn't even call myself a travel expert or true expat at this point, having only recently moved to San Salvador. But I am definitely an expert in one thing: comfort. Specifically, comfortable travel shoes, thanks to years of commuting to work via public transportation in Washington, DC.
Prior to moving abroad, I wanted to make sure that I had some comfortable, non-nerdy yet fashionable travel shoes.
You know what I'm talking about: Something more substantial than a flip-flop but not quite into sneaker/hiking-boot territory. I have three pairs that I really like, but my best travel shoes for walking are Crocs (What?! I know – don't judge me) Crocs Women's Carlie Flat
.
---
Comfortable and Fashionable Travel Shoes
---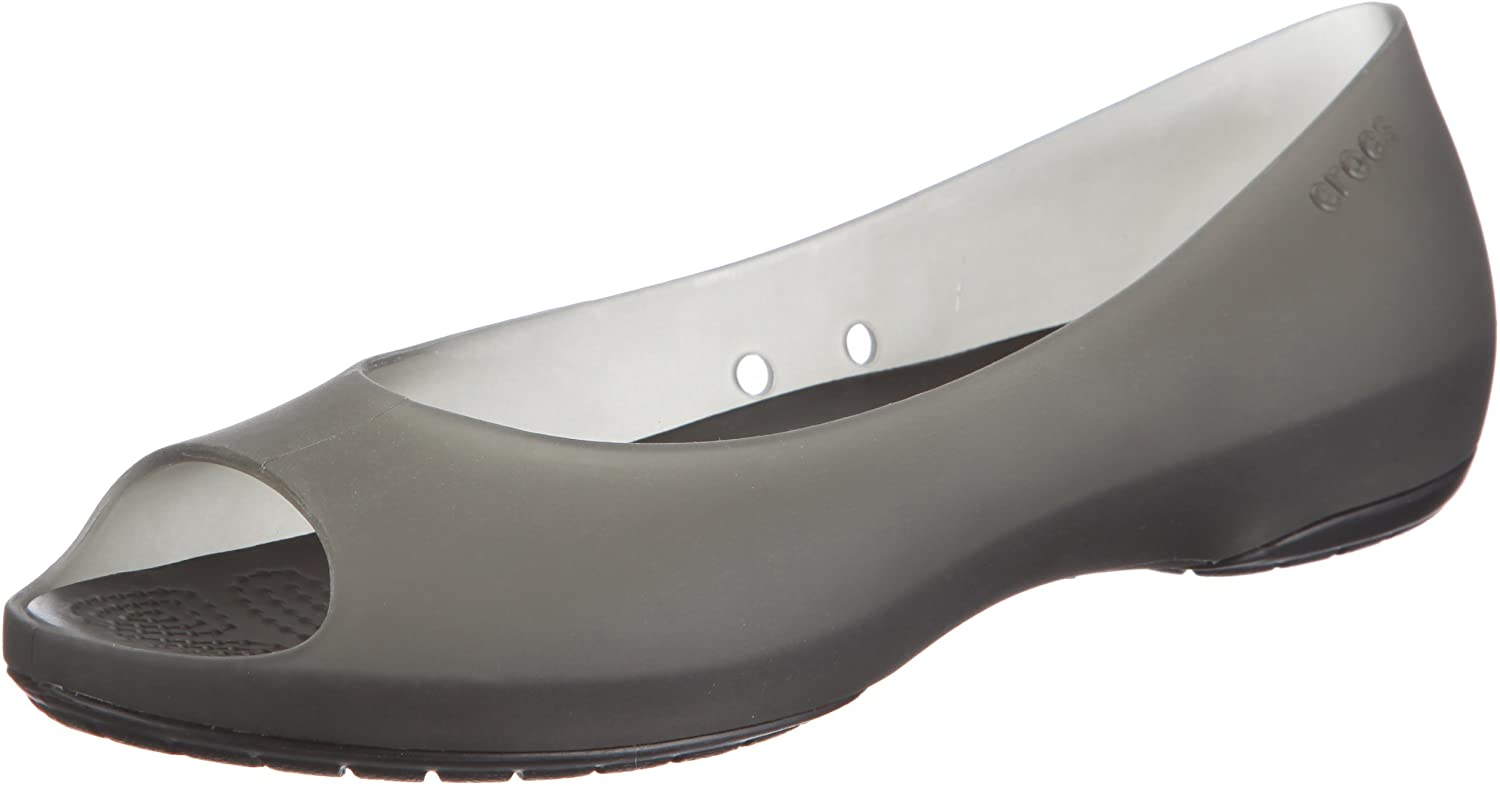 I actually just purchased my third pair because I have worn through two pairs in about a year and a half – that's how much I wear them! These shoes have taken me all over Washington, San Francisco and Chicago, just to name a few cities. And now, they're helping me navigate the streets of San Salvador.
The peep toe gives them a little bit of style, but the upper part is made of a silicone-like material called TPU (I had to look that up because I didn't know what it was –thanks, Wikipedia), which means they can get wet or dirty and wash off very easily.
I also like that they can be dressed up or down and can transition from "day at the beach" to "drinks and dinner." I've worn them with jeans, shorts and dresses.
They were my shoe of choice to hobble around the city celebrate with dinner and cocktails after running the Chicago Marathon last year. They truly are ideal womens travel shoes.
Find out more about the Crocs Women's Carlie Flat
.
PLEASE NOTE: A common complaint from women that love Crocs shoes is that they cause feet to sweat and smell.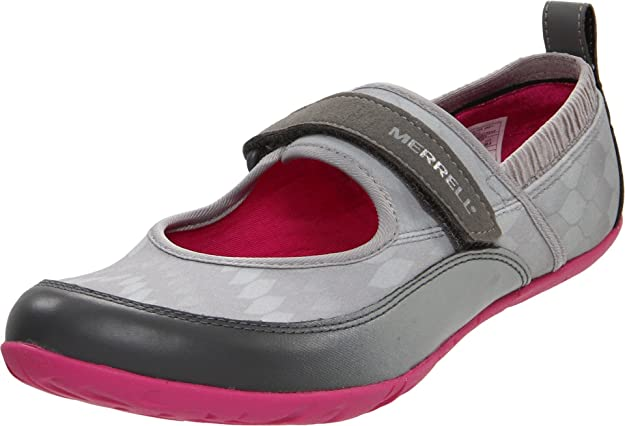 Merrell Pure Glove Mary Jane Shoe
For something a little more substantial – say, an easy hiking trail or other terrains where you might want a closed toe, I like the Merrell Pure Glove Mary Jane Shoe
, which has a Vibram sole for sure-footing and Lycra mesh uppers for a breathable shoe that still keeps rocks and debris out. I own them in the "Castle Rock" color:
They may be little dorky, but I still think they're better than some of the reinforced-toe alternatives that are out there. They're billed as a running shoe, but I haven't actually used them for running. However, it's nice to know they're good for it in case there's trouble …
Click here for more info about the Merrell Pure Glove Mary Jane Shoe
.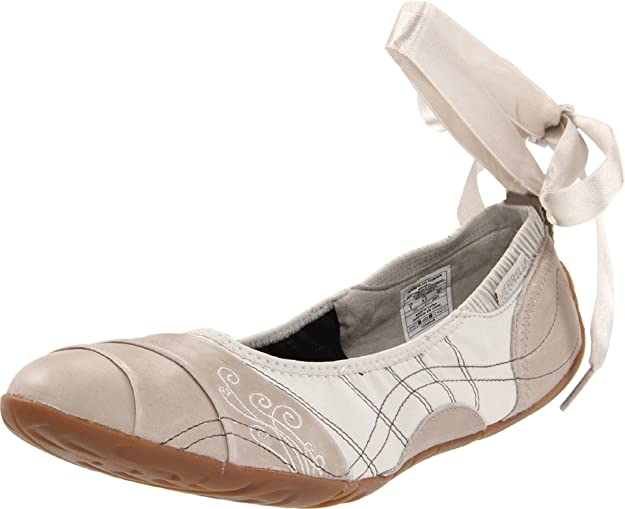 Merrell Serene Glove Flats
Finally, another one of my favorite womens travel shoes are the Merrell Women's Serene Glove Flats
. I love ballet flats, but with no arch support or structure, most pairs are not made for long treks on foot. I own these Merrells in black, and they're cute enough to be dressed up for a nice meal but substantial enough to support your feet on a walking tour. (I wear them without the strap around my ankle.)
Find out more about the Merrell Women's Serene Glove Flats.
So there you have it: My top shoe picks for stylish travel. What do you consider to be the best fashionable travel shoes?
TFG Recommends: No matter what your choice of fashionable travel shoes, Dr. Scholl's Gel Insoles
are a must for the ultimate in added comfort! They make insoles cut specifically for a woman's foot so they fit your flats, trainer, or boots just right. Their High Heel Insoles
are a total life saver if you plan to travel with heels. I love these insoles – they are the perfect comfort solution!
---
What are your favorite fashionable travel shoes? Comment below!
---
For more cute walking shoes for travel, please read:
---
LIKED THIS POST? PIN THIS PIC TO SAVE IT!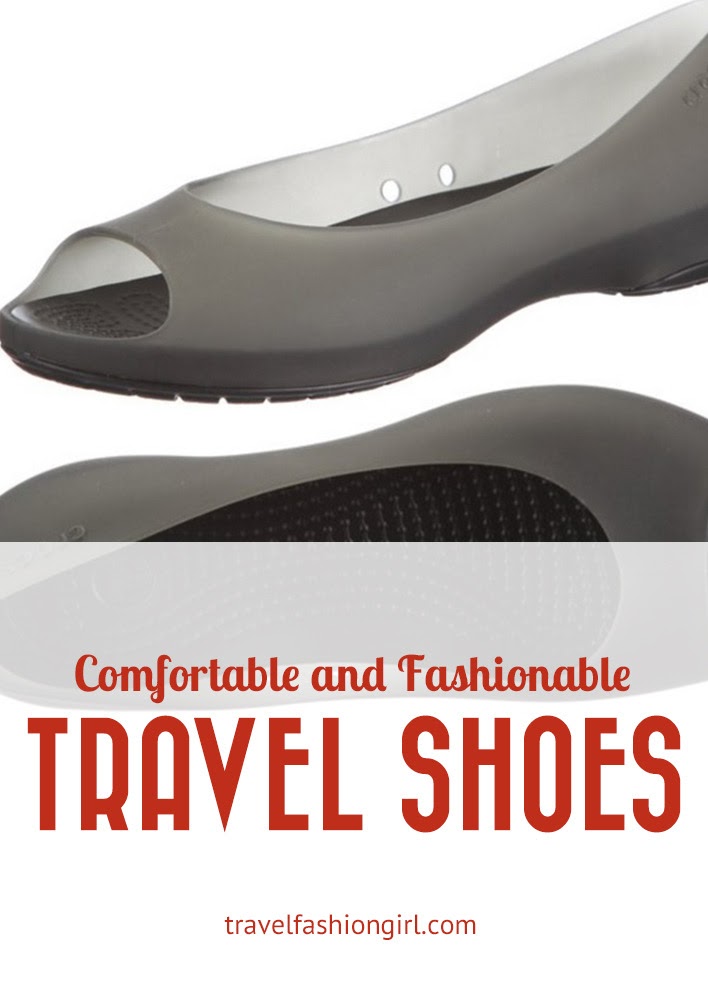 ---
Share your favorite travel shoes in the comments and don't forget to share the love on Facebook, Twitter, and Pinterest. Thanks for reading!
---