Support TFG by using the links in our articles to shop. We receive a small commission (at no extra cost to you) so we can continue to create helpful free content. As an Amazon Associate, we earn from qualifying purchases made on Amazon in addition to other retailers featured on the blog. Thank you, we appreciate your support!
I'm not only a long term traveler but I'm also a blogger and digital nomad which means that in addition to my regular travel gear and scuba diving accessories, I also have to pack electronics to maintain Travel Fashion Girl on the go. It's a wonder I reached my goal this year of traveling with a 10kg carry-on bag!
---
Blog Tools: Working on the Go
---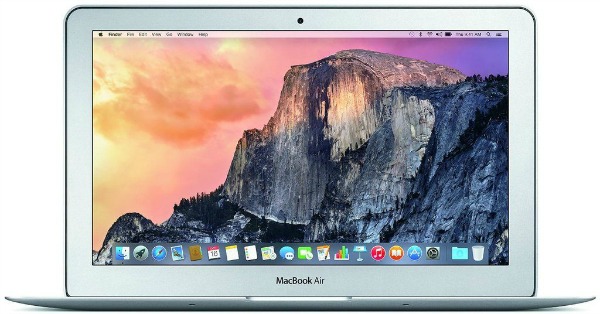 Apple MacBook Air 11.6-Inch laptop
MacBook Air
This may seem like the most obvious of the money making nomad's essentials, but if you're not working leave your laptop at home and bring a tablet or use your smartphone instead for regular trips and vacations.
However, if you are working while traveling, this is a great laptop and the most important of my blogging tools. I just upgraded to a MacBook Air last year and it's been way more convenient than the smaller Acer and Toshiba netbooks I used previously.
I have the 11.6" screen so it's lightweight and thin which offers me high functionality without the bulk. When you're traveling with extra digital nomad gadgets every gram and ounce counts so the lighter a single item, the lighter my bag weighs in the end.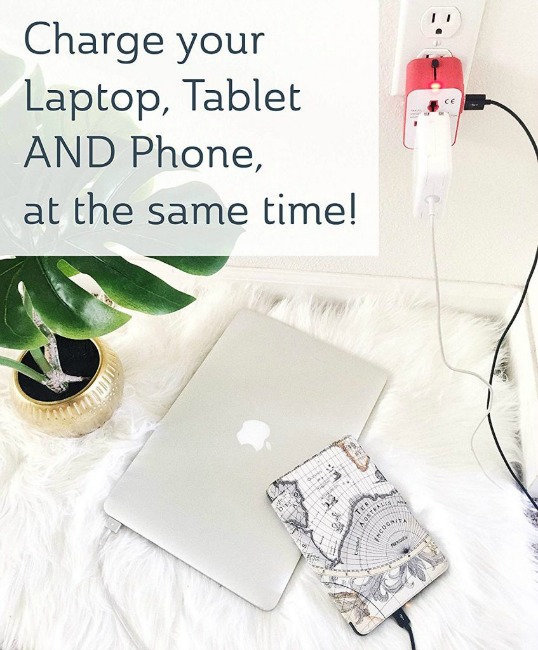 International Travel Adapter with Two USB Posts
A universal travel adapter is an absolute must for a blogger on the go. This Compass Rose International Travel Adapter (our brand!) will allow you to charge three devices at once so you can charge your laptop, phone, and tablet all at the same time!
This is a product by Travel Fashion Girl! You can also use it in over 150+ countries. Plus, it's red so you won't leave it behind on a white hotel room wall. Buy it here!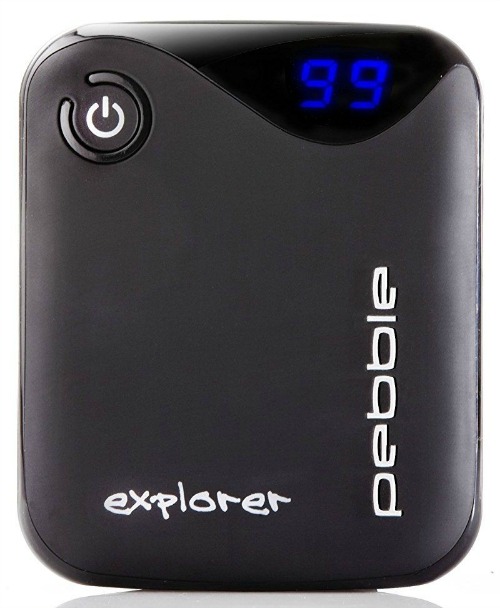 Portable Charger
Not only do portable chargers help charge your phone but other small electronics such as an ereader or tablet too. It's a bit of extra bulk to carry but not being powered up as a working nomad is never an option.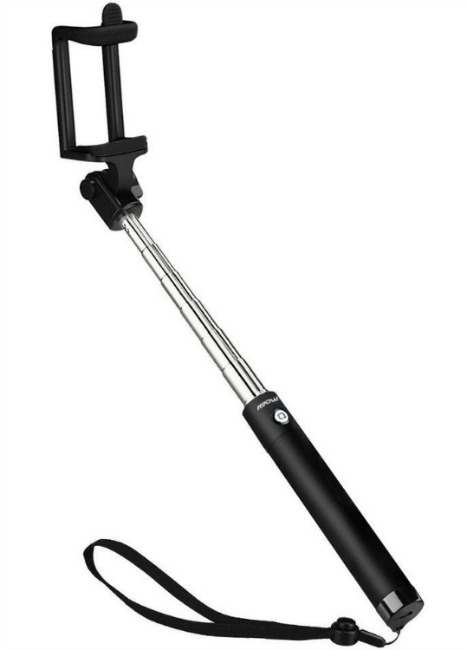 Selfie Stick
This controversial piece of camera equipment may sounds annoying for some travelers but for bloggers a selfie stick can be an essential blog tool particularly if you're traveling alone (or with a partner that isn't particularly fond of taking your picture).
For fashion bloggers on vacay it can help you take the essential outfit shots without the need to awkwardly ask a stranger to help you. If you're a travel blogger I'm sure your readers would love to see you in front of the camera not just behind it.
I've also started using it to help me shoot videos too so if you're a blogger on the go you might also find it useful.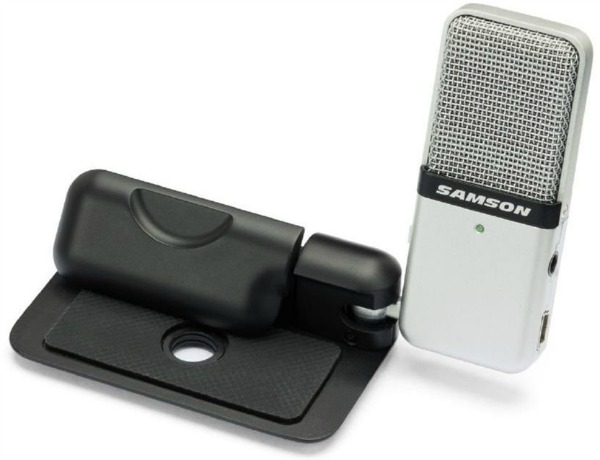 Portable USB Condenser Microphone
Samson Mic
I bought the Samson Mic to produce videos for my Stop Overpacking Ecourse but it has been equally helpful to host webinars, online meetings, and regular YouTube videos too.
It's super small and thin and while it adds a bit more weight to my gear than I'd like, the size makes it an ideal, portable blog tool or digital nomad gadget.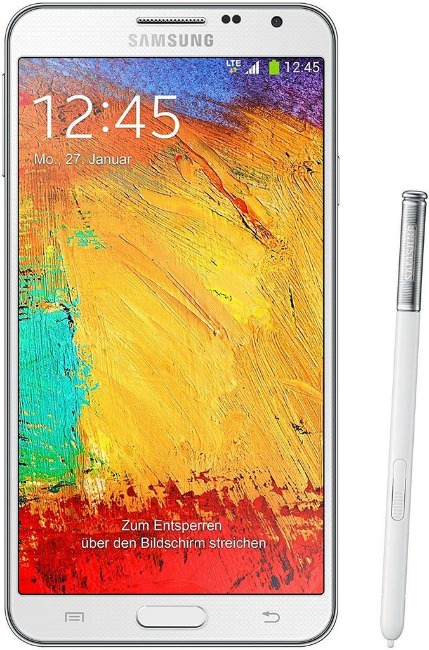 Samsung Note
One of the reasons why I opted for the Samsung Note 3 was because I wanted something that could almost completely replace the need for a laptop when needed.  If you're a blogger that's only traveling for a short amount of time then I'd say leave the laptop at home and travel ultra-light just with this.
It has a 15-megapixel camera so it can replace a regular point and shoot for basic blog photos. You can edit them with various apps then upload them straight to all social media outlets and your blog on the go.
You can also download the free Polaris app which is like Microsoft Office allowing you to easily work on blog posts offline which you can then copy and paste into your WordPress app when ready.
As a digital nomad this is also one of my most important blogging tools because it allows me to work offline and make the most of my long transpiration journeys without Internet. It's more compact and discreet than a laptop so it makes it more convenient to do this without making you a massive target.
Also available Samsung Note 4 and Samsung Note 5!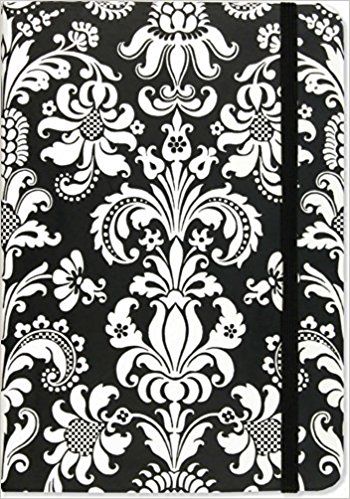 Notebook and a couple of pens
A small notebook for taking notes is always a useful blogging tool especially in areas where you may not one to bring out your super expensive gadgets or when they've run out of batter power. Never forget your important ideas and write down travel details too!

---
Do you work while you travel? What are your essential blog tools or digital nomad gadgets? Share in the comments below!
---
For more blog tools and long term travel tips, please read:
---
Hope you liked this post on my six essential blog tools for travelers. Please share it with your friends on Facebook, Twitter, or Pinterest. Thanks for reading!
---