Support TFG by using the links in our articles to shop. We receive a small commission (at no extra cost to you) so we can continue to create helpful free content. We earn from qualifying purchases made to the featured retailers. Thank you, we appreciate your support!
Inspired by a phenomenal cooking class I had in Chiang Mai, Thailand I've recently made cooking classes a new must on my travel itinerary – and for a trip to Italy, this was not an exception.
My previous trip to Italy was over 7 years ago and all I can remember is that the food was not what I expected. In fact, I was rather disappointed. I felt that I had missed out on real Italian cuisine and as it turns out, I'm not the only traveler that's felt the same way.
I didn't want to eat at the typical tourist traps this time around. As a solution, I turned to the experts over at Eating Italy to point me in the right direction.I'm so glad I did. They invited me along on two of their Rome experiences and I finally, I had a taste of what real Italian cooking was all about.
First I did their cooking class "Cooking with Nonna" that offers the first hand experience of cooking with an Italian grandmother because who knows how to cook better than your granny? The next day I also did their Twilight Trastevere Tour which takes you to 10 food and wine tastings at some of the city's most loved and historic places. Here's my photo diary of the cooking class!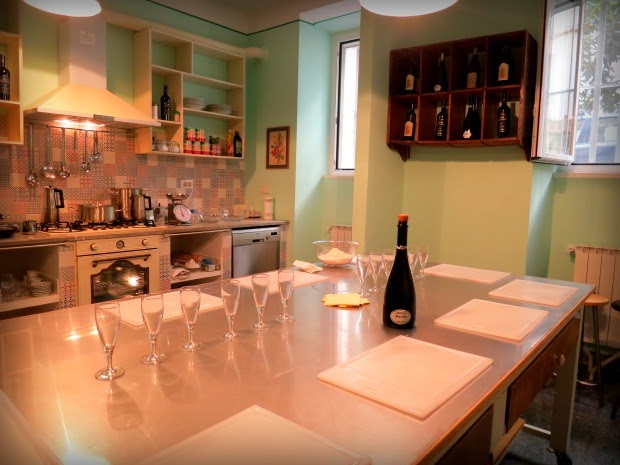 Started with breaded olives and cheese bites and a bit of Prosecco to match.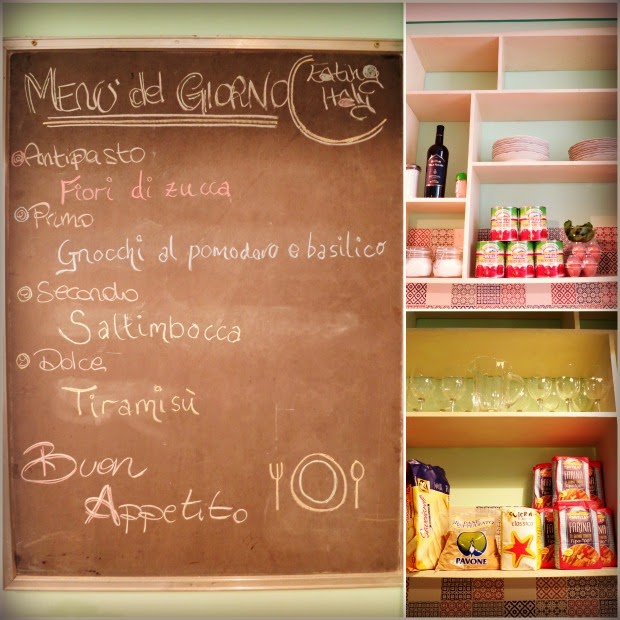 This is the menu but we started with the Tiramisu so follow along in the order of the pictures!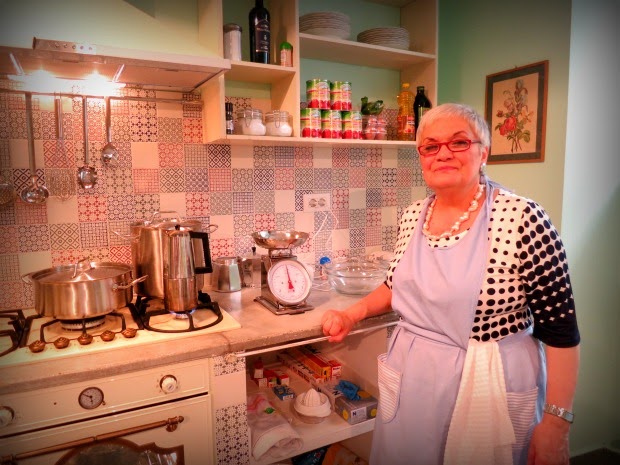 It's Nonna!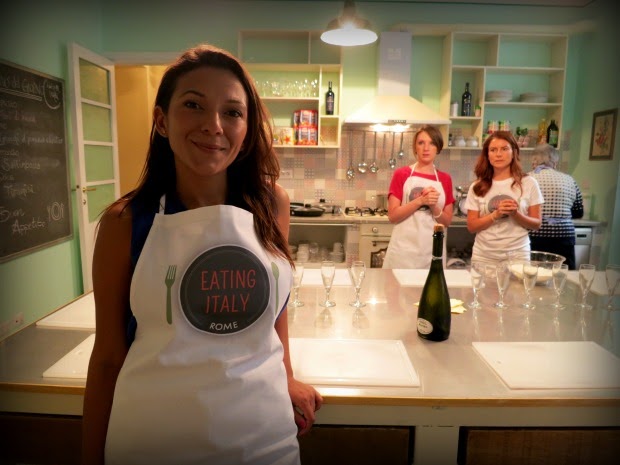 Check me out, how do I look? It was my 32nd birthday on the day of this tour!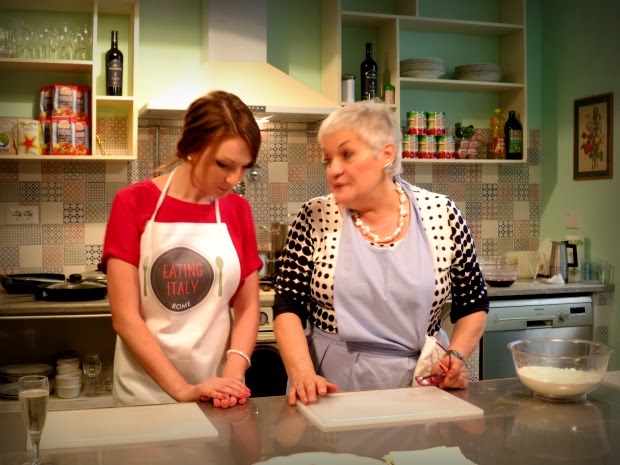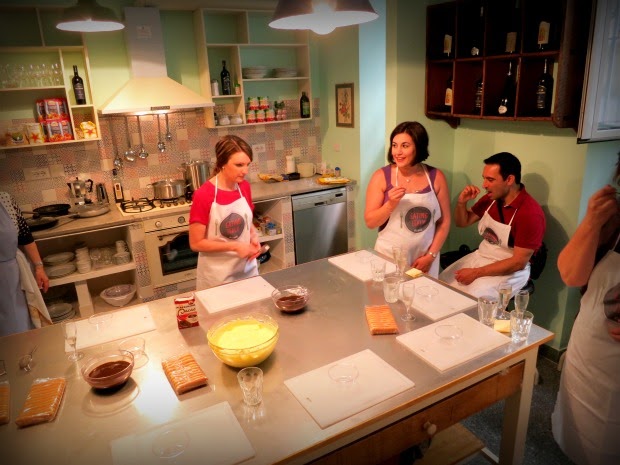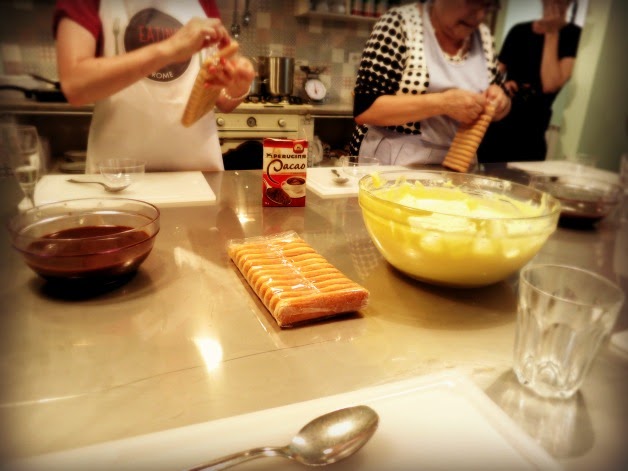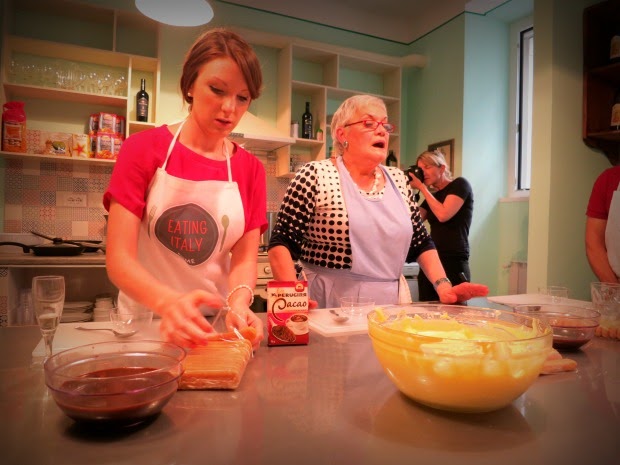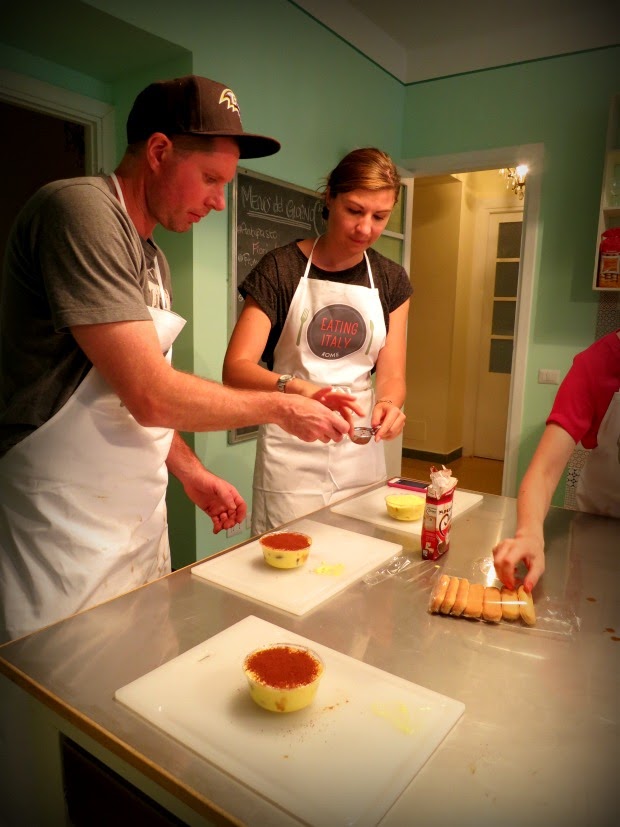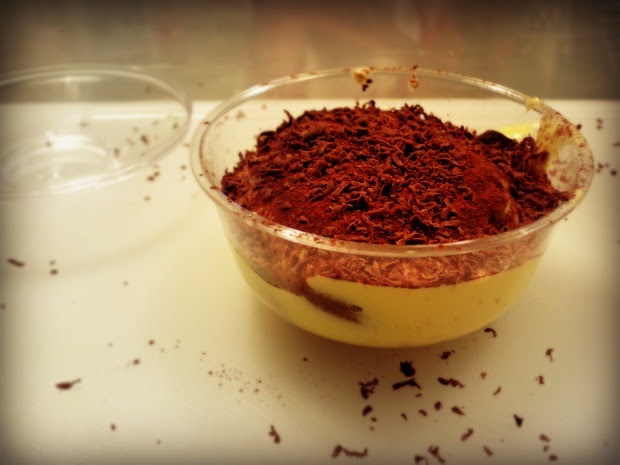 yay my tiramisu looks lovely and tasted even lovelier!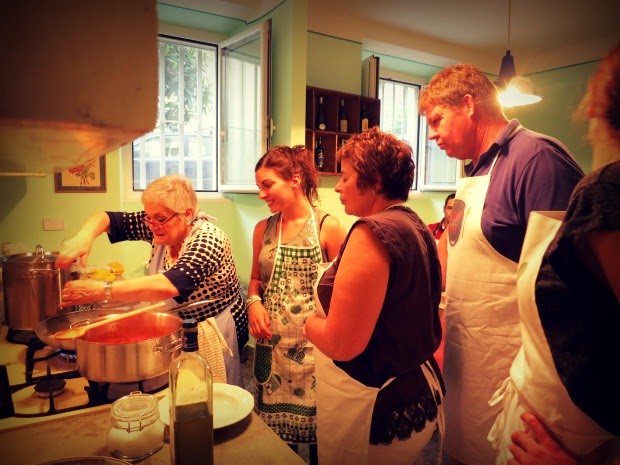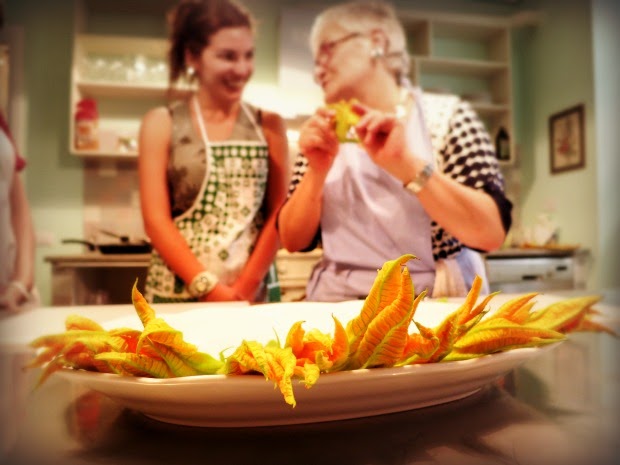 Next on the list was the stuffed Zucchini flowers. This was a surprise as it contained anchovies – this would be the true test for me but I think I'll stick to a minimal dose of anchovies please…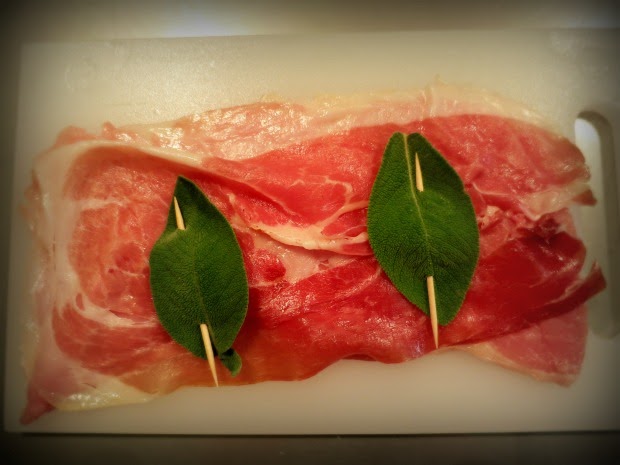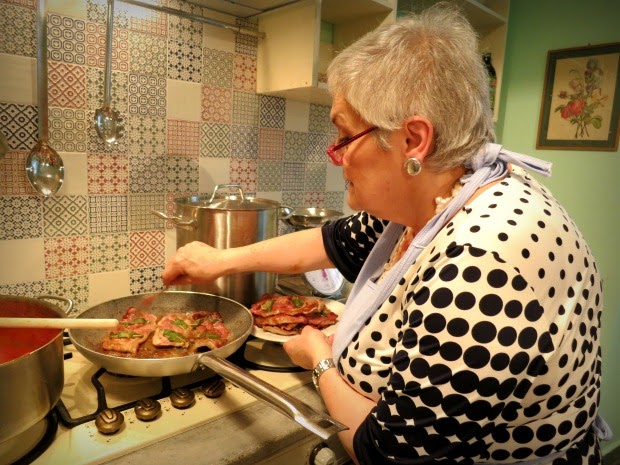 The next meal was veal and that was majorly scary for me. Fortunately, it was over Prosciutto, which softened the idea if eating veal. In the end, it was really nice and tender.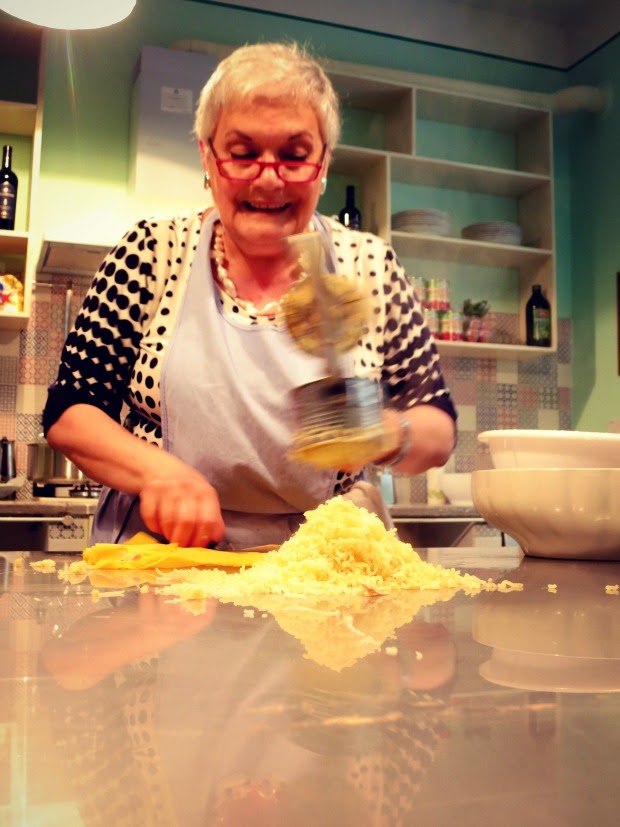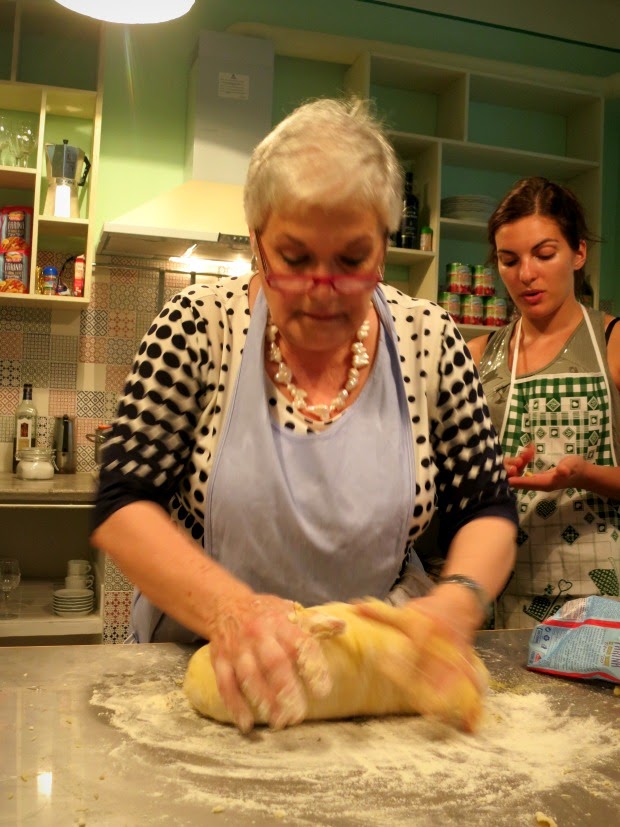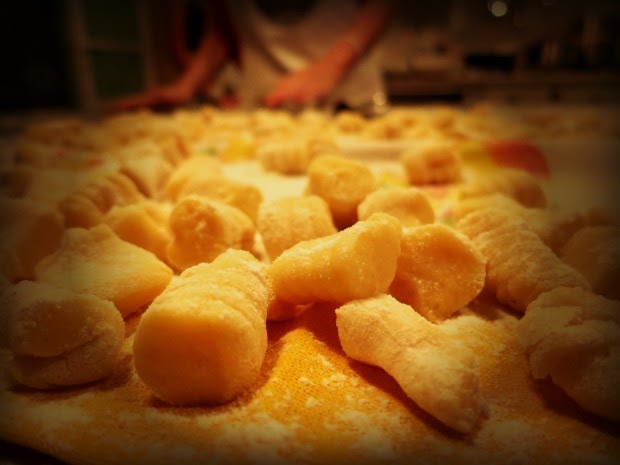 Have you tried making handmade gnocchi? Was super intricate but I did alright…sort of!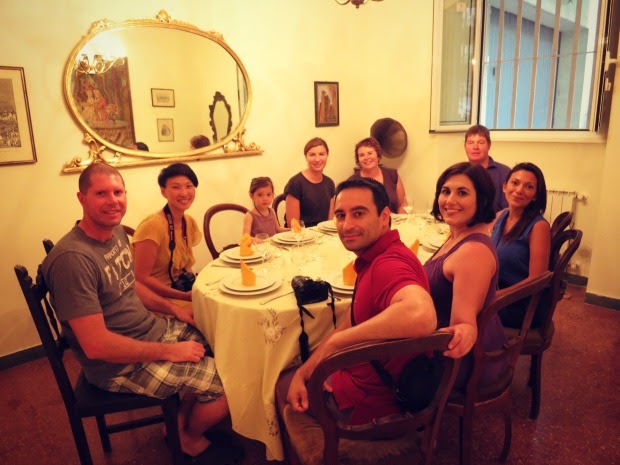 This cooking class was the highlight of some of the participants entire Italy trip! Do they look pleased?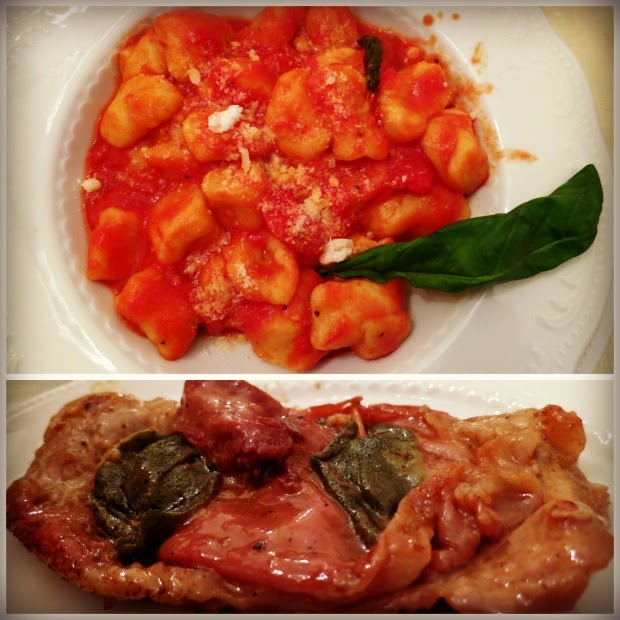 and the grande finale! Finally I had a real taste of Italian cooking. Yumm.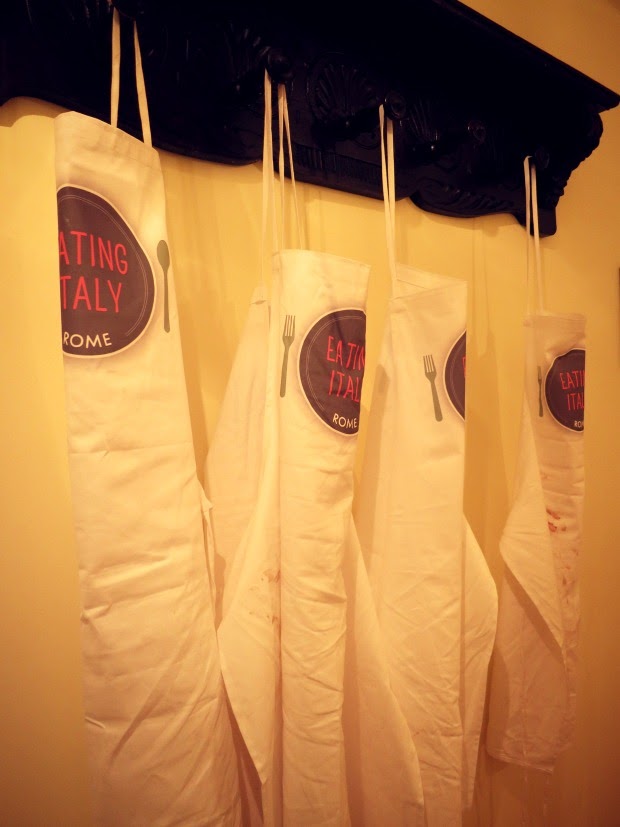 Stay tuned for next week's Wanderlust Wednesday when I take you through their second tour around the historic Trastevere neighborhood!
---
This was definitely a great way to get an authentic taste of Italy on my trip. And let's just say, I've fallen in love with Rome just a little bit more. Just be warned, come on an empty stomach! To learn more about these experiences, check out Eating Italy. Thank you for inviting me along on your tours!
---
Please read these posts, for more Italy travel tips:
---
Hope you liked this post on my experience with Eating Italy cooking classes in Rome. Please share it with your friends on Facebook, Pinterest, and Twitter. Thank you!
---