Support TFG by using the links in our articles to shop. We receive a small commission (at no extra cost to you) so we can continue to create helpful free content. As an Amazon Associate, we earn from qualifying purchases made on Amazon in addition to other retailers featured on the blog. Thank you, we appreciate your support!
The best passport photo makeup is "no makeup, makeup". Get this no-fail flawless look with these awesome beauty tips!
---
Best Passport Photo Makeup
Written By: Kate Langille
---
I hadn't considered the importance of what my makeup would look like for photo ID's until I had a sad realization before heading to my first overseas trip. My University ID, Government ID, and passport could easily pass for a mugshot.
I always had a philosophy of "au naturel" when it come to makeup, but always decided on the bare face because, well, that's the "real" me, isn't it? The authorities would appreciate that, I thought, and I have always had a fleeting fear that people won't believe I am the one in the picture. However, it's not how I look on a day-to-day basis.
Passport photos are very specific and if there is any shine, glare, shadows, or any other imperfections, your photo could get rejected and the last thing you want is to delay getting your passport. It always seems like we are renewing them last minute.
The best passport photo makeup is the look that will stand the test of time: the ever popular "No Makeup – Makeup", a personal favorite.
You'll want to look your best when you travel! Read my travel tips to Pack Light Stylishly!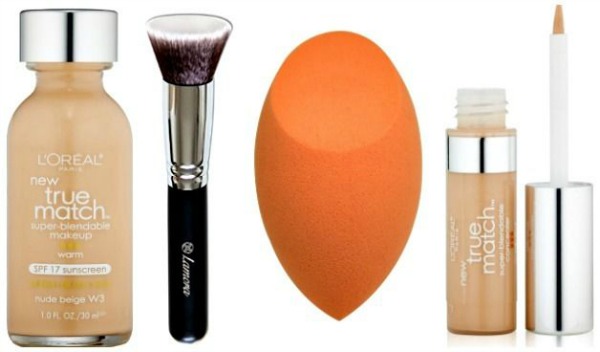 L'Oreal True Match | foundation brush | blending sponge | L'oreal True Match Concealer
For your base or foundation, I suggest going light coverage with at least a satin or better yet matte finish. An inexpensive, well-formulated tried and true foundation with a shade sure to fit your skin tone is L'Oreal True Match.
Apply in patting motions with a dense stippling or buffing foundation brush, or my personal favorite, a dampened Real Techniques blending sponge.
Apply a small amount of concealer under the eyes on dark areas since the heavy highlight you see in makeup these days doesn't translate well in poor lighting or outside of perfected Instagram angles. Spot conceal any blemishes or under eye circles, or pigmentation with a dab of creamy and blendable concealer using a light tapping motion with your ring finger.
Use slim packing cubes to save space in your suitcase and travel carry-on only.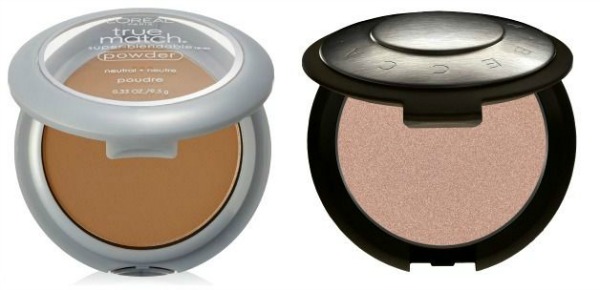 True Match powder | Becca's Wild Honey |
For dry or normal skin, pat on a matte setting powder, I go with the coordinating shade of the True Match powder in the areas that tend to look shiny throughout the day like the nose, forehead, and the cheek area under our eyes.
For oily skin, you can use a matte primer under your foundation and use a fluffy powder brush to gently press setting powder all over your skin. Finish up with a blendable mineral blush with little to no shimmer, my go to is Becca's Wild Honey.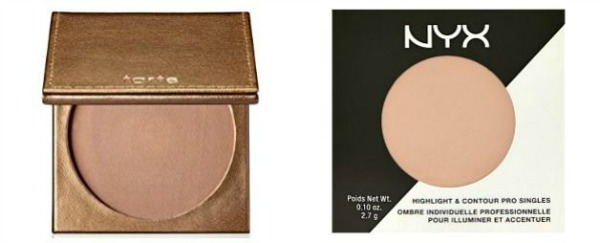 Tarte's matte bronzer | Nyx contour singles
Using a matte foundation can make your skin look slightly flat. To give some definition, take a matte bronzer, I love Tarte's matte bronzer in Park Ave Princess, or the light shade from Essence, on a big fluffy brush or a stippling brush with a light hand on the perimeters of the face.
You could also use a light hand with a contour shade, such as Nyx contour singles. A good trick is to use an "E" shape with your brush from your temples, cheeks, to the jawline to give the planes of your face some depth.
Avoid shimmery bronzer and heavy contouring since you don't want to create unnatural shadows on your face. Sometimes shine strikes even when we do all the right steps, so use blotting papers throughout the day, or simply use a piece of tissue to gently dab excess oil.
If you like a setting spray, like I do, avoid any that indicate a "dewy" finish or contain glycerins since looking moist is what you want to avoid. The clear theme is no shimmer, no glistening with to achieve the best passport photo makeup.

Nars Pro Prime Smudge | MAC Painterly paint pot | Covergirl Lash Blast Length
You might assume that we are going to skip a lot of eye products in this kind of look, but in my experience, and my past awful ID photos, this has been a mistake. We don't want to go for a look like we are going to the club, but bringing out the eyes with simple shadows makes the most difference in your photos.
You can go with something skin tones like Nars Pro Prime Smudge free base. I top that with a skin toned shadow, this color will vary from person to person but the key is to make sure it's matte.
Use a long lasting cream shadow base like MAC Painterly paint pot. Take another your bronzer shade or matte eyeshadow color for your crease on a fluffy blending brush, you could use your matte bronzer something cool toned like a light taupe. Use a light hand and with the remaining product, gently sweep it on your lower lash line.
In whatever shade you prefer. Lash separation and length is preferable to volume as it achieves a more natural look for passport photo makeup. I have more mascara favorites than I can name, but I am loving Lash, and Covergirl Lash Blast Length.
---
Good luck with your passport and ID photos, and remember to smile, or not smile, whatever they tell you to do, your bitchy resting face will at least look fresh, natural and not cringe-worthy in a few years.
What are your tips for the best passport photo makeup? Share in the comments below!
---
For more of travel makeup tips, please read:
---
LIKE THIS POST? PIN THIS PIC TO SAVE IT!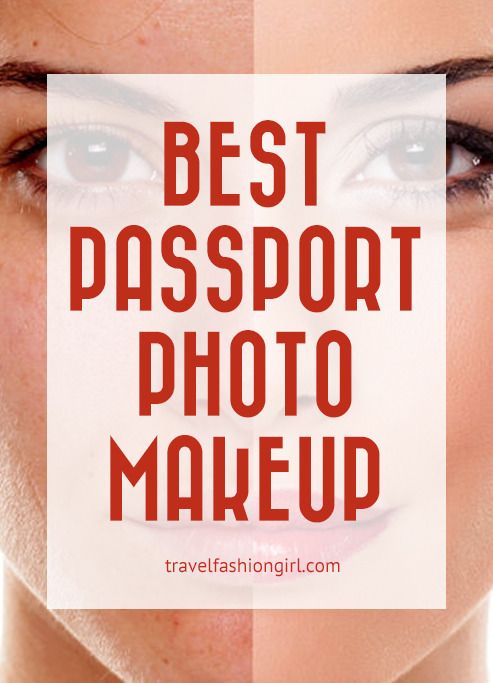 ---
Hope you enjoyed this post on the best passport photo makeup. Please share it with your friends on Facebook, Twitter and Pinterest. Thanks for reading!
---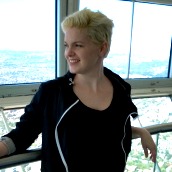 Author Bio: Kate is a small town girl looking to explore the world on a budget with a carry on bag in hand, all while looking smugly proud of her packing skills. Traveling internationally since 2008, Kate has stayed in dive hostels to high end hotels with every mode of travel getting her there. Kate has a passion for makeup, skin care, hair care and is obsessed with finding the best way to take her beauty routine in the road with her.
---