Support TFG by using the links in our articles to shop. We receive a small commission (at no extra cost to you) so we can continue to create helpful free content. As an Amazon Associate, we earn from qualifying purchases made on Amazon in addition to other retailers featured on the blog. Thank you, we appreciate your support!
If you're an active traveler, you're going to love these athletic bikini styles and cute sporty swimsuits. Take a look!
---
Athletic Bikini Styles and Cute Sporty Swimsuits
Written by: Niki Landry
---
Sipping fruity drinks poolside at a luxury beach resort makes for a relaxing vacation, but not every traveler is looking for a sedentary trip.
Adventure-seeking beachgoers opting for a more energizing vacation will need to be armed with the appropriate swimwear.
Keep reading for a roundup of athletic bikini styles and cute sporty swimsuits with the active traveler in mind: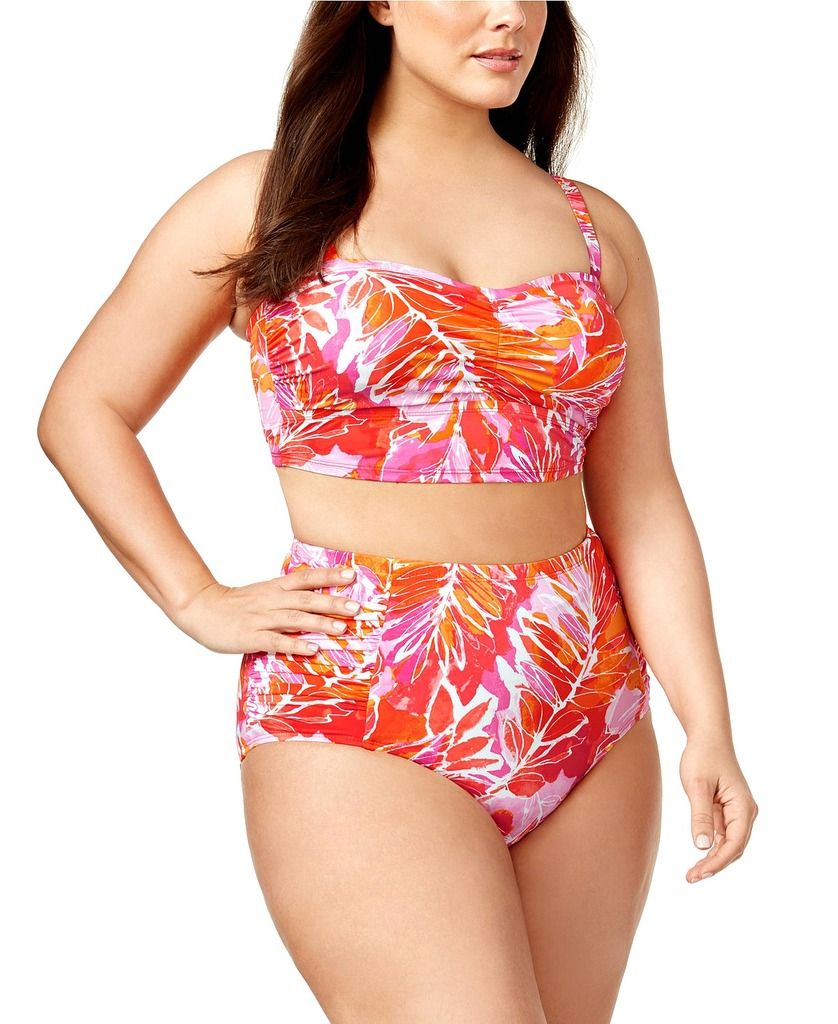 Crop
The crop top has been popular the last few years in fashion and the fad has easily translated to swimwear. These crop swim styles are usually full coverage, which means your top is more likely to stay put during rigorous activity. This makes them great for water sports.
The racerback style immediately feels sporty, but you can also find them with criss-cross straps and halters. (Personally, I avoid swimsuits that tie behind the neck because I find other options more comfortable.)
You may also like:

Crop Bikini | Bra Cup | High Neck Top Plus
The longer line top, depending on the cut and lining, can provide extra support below the chest and keep the top from riding up. Ladies who hold most of their weight in their tummy may prefer a different cut, as this will slim your top and highlight any extra bulge.
As a bonus, these athletic bikini tops can replace a bra for shirts and dresses with low cuts and strappy back designs!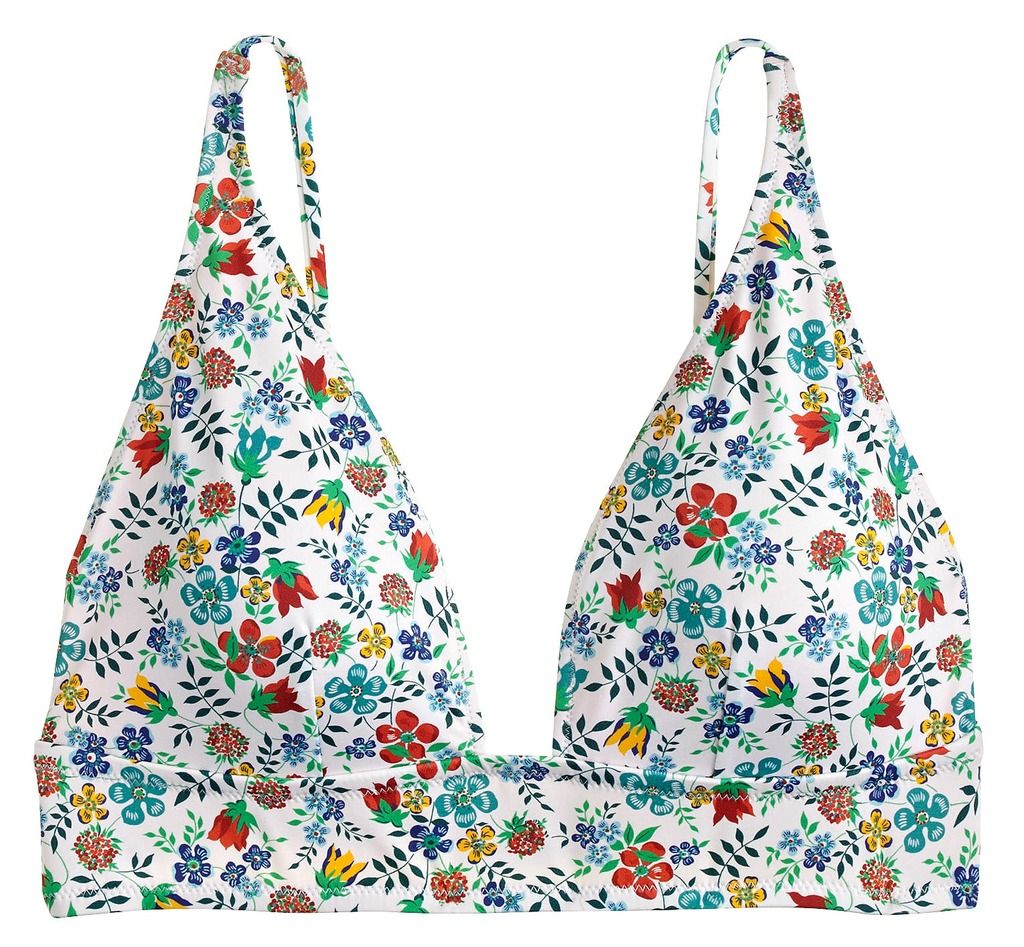 Adjustable Straps
Stylish athletic bikini tops with adjustable straps, similar to a traditional bra, are the best update to swimwear in years, and a change I hope will stick around forever.
I've never been a fan of the halter style, and previously the options for non-tie adjustable straps was lacking. Now you can find them in every style, color, and print imaginable. For beach sports, it provides a comfortable top that suits many different bust sizes.
You may also like:

Underwire Bikini Plus | Smocked Bikini | Floral Underwire Bra Plus
For a simple, versatile suit, I like the bralette or triangle top. For more support, you can look for thicker straps and a wider bra band. Underwire is another option, but can be uncomfortable or lead to bruising if you are taking part in high-impact activities.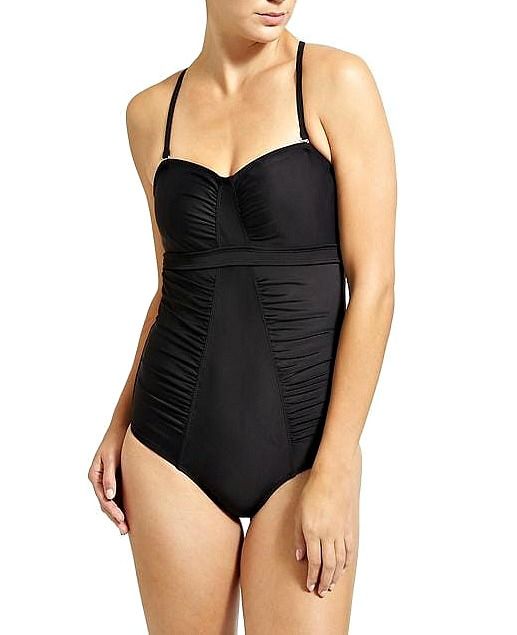 One-piece
Thank goodness the one-piece is back in style. It's always nice to have options for different levels of comfort and swimwear to suit many body types.
One-piece sporty swimsuits have come a long way from the swim team styles you wore as a teenager. Stylish cutouts, fun details, and interesting shapes are all options for the girl looking for a fuller coverage swimsuit for beach/water sports.
You may also like:

Tank Shelf | Front-Twist Plus | Tummy Control
Racer back styles offer the most support, but strappy backs are also an option for less intense activities. You can enjoy your beach time a little more knowing that you won't be flashing everyone around you.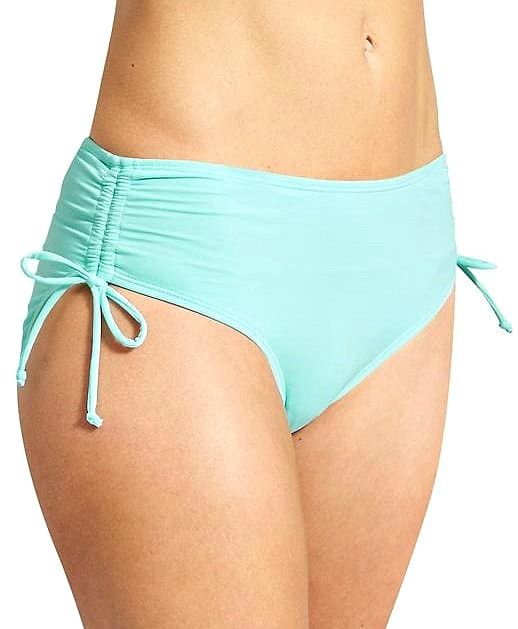 Adjustable Bottoms
Speaking of keeping your swimsuit secure, nothing holds your bottom in place like an adjustable waistband. It's an important detail, especially for surfing, which gives you more freedom and less worry.
You may also like:

High Waist Plus | Adjustable Side | Adjustable High Waist Plus
If you don't like the look of an exposed drawstring, there are options that keep them concealed in the waistband. They are usually simple styles or sport specific brands, so you may be limited in colors or patterns. Although, you could always dress it up with a mismatched or patterned top.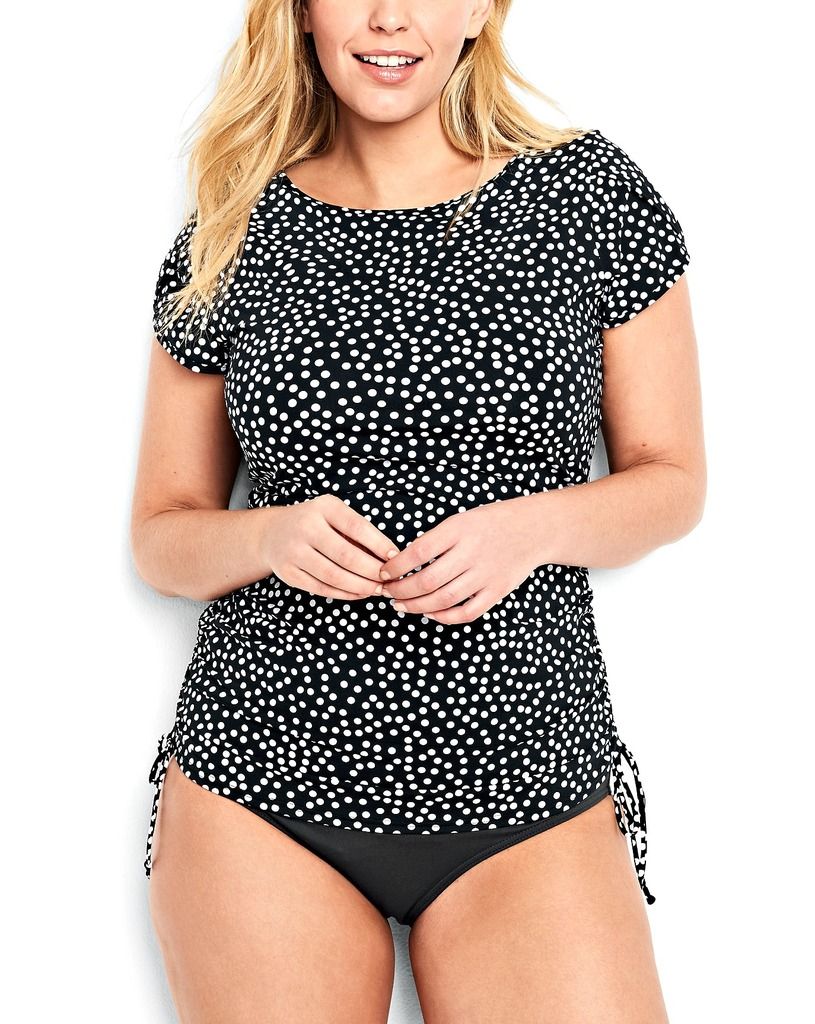 Cap Sleeve Swim Tunic Rash Guard Plus
Rashguard
Spending an extended period of time exposed to the elements can be harsh on your skin. Rashguards offer a bit more coverage than traditional sporty swimsuits. The added sun protection can help guard you from abrasive gear and overexposure.
You may also like:

UPF Tee | Long Sleeve | Solid Rash Guard
There are a variety of stylish rashguards on the market, some featuring fun patterns and details like crochet hemlines.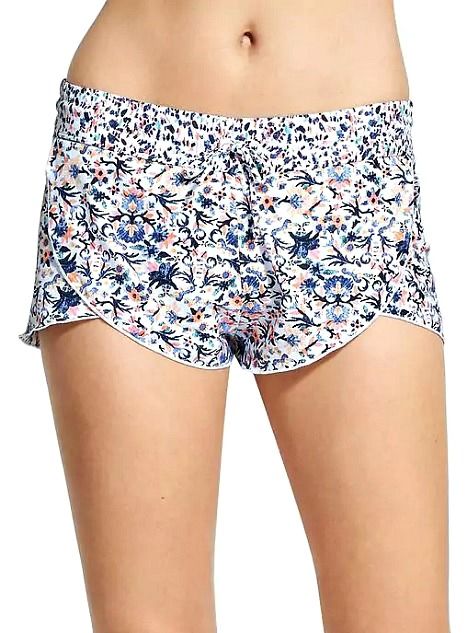 Tights and Shorts
Offering more coverage than their teeny bikini cousins, swim shorts or even tights are a smart option for high-energy beach activities. They come in handy for any water-based activity like SUP, white water rafting, wake boarding, or rappelling.
You may also like:

Swim Shorts | Swim Capris | Scrunch Short
These sporty swimsuit bottoms can also double as normal workout gear, and are great for transitioning to and from the beach.
---
What are your favorite athletic bikini styles and cute sporty swimsuits? Share below!
---
Finish the look with these other essentials:
---
LIKED THIS POST? PIN THIS PIC TO SAVE IT!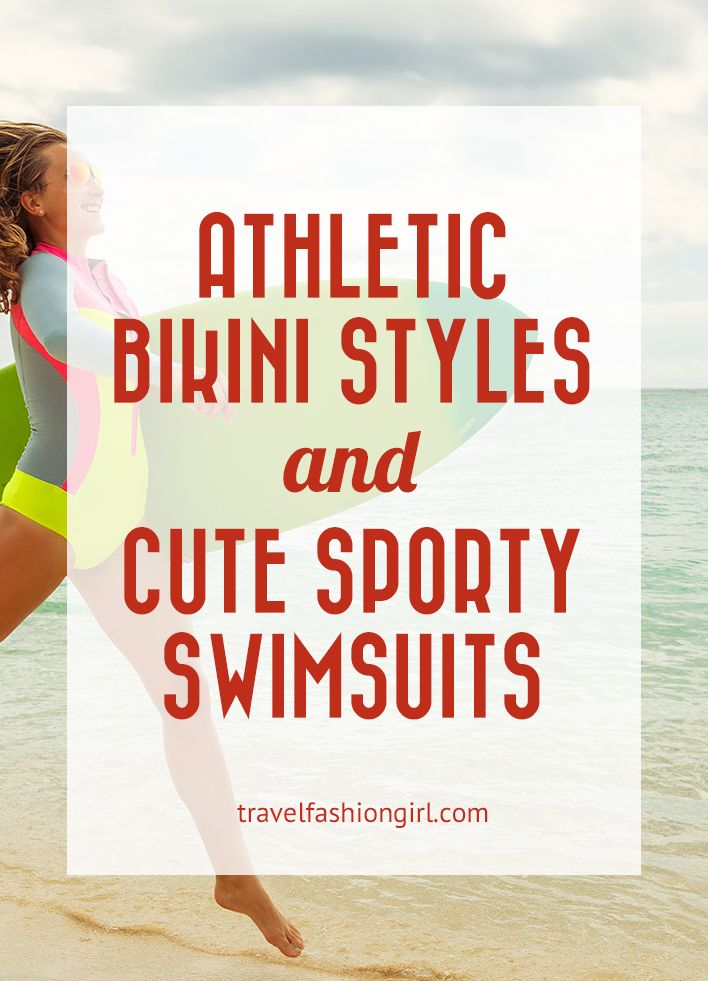 ---
We hope you liked this post on athletic bikini styles and cute sporty swimsuits! Please share with your friends on Facebook, Twitter, and Pinterest. Thanks for reading!
---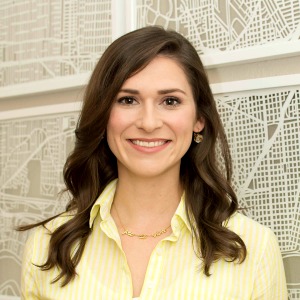 Author Bio: Niki is an interior designer and artist from Louisiana. In addition to her design work, she writes for local and online publications sharing her experiences and passion for travel. Niki is currently adding stamps to her passport while building her design practice, Niki Landry Designs.
---