Support TFG by using the links in our articles to shop. We receive a small commission (at no extra cost to you) so we can continue to create helpful free content. Thank you, we appreciate it!
There are a variety of sales during Amazon Prime Day including top travel products such as luggage, packing organizers, travel shoes, and more! We've listed some of our favorites along with the most popular reader recommendations. Click the pictures below to shop the best travel products for your next trip!
---
 Amazon Prime Day (Click the pics to shop!)
---
What is Amazon Prime Day?
Amazon Prime Day is a special sales event for Amazon Prime members with savings as good as Black Friday! It's a terrific opportunity to plan ahead and save some time and stress for an upcoming trip, by grabbing those items you've got on your packing wishlist!
Do I need Amazon Prime to shop on Prime Day?
You do need to have Amazon Prime to take advantage of the specials during this special event. 
I love Prime because it's easy, convenient, and ultra-fast to shop. My favorite part of this membership is free two-day shipping and returns (when available). This means you don't have to wait to get the stuff you want, and you can save money too.
Two-day shipping is extra important for travelers. If you're like me, you're shopping until the last minute and you need to ensure you get everything you need in time for your trip.
If you don't already have Prime don't worry: sign up for a FREE 30-day Amazon Prime Trial to take advantage of this big sale!
Please note: Amazon Prime Day 2019 is over but keep this page bookmarked as we'll update it with the 2020 dates as soon as they're available. In the meantime, scroll down to see this year's top picks!
2019 Prime Day Top Selling Products
---
Blondo Villa Waterproof Bootie 
Blondo Villa Ankle Bootie
The Blondo Villa bootie is the ultimate versatile travel shoe. It's a chic and timeless style that  you can dress up or down.It's low, stacked heel and textured rubber sole offers enhanced traction while its waterproof leather makes it durable enough for wet weather conditions. Buy it here!
Read our review here and find out why the Travel Fashion Girl readers and I love this comfortable boot for travel!
Compass Rose Packing Cubes
Compass Rose Packing Cubes are Travel Fashion Girl's own product! They're the only packing cubes sized to fit the exact width of a carry-on suitcase, and they also come with a unique color-coded and numbered organizational system. They are the only packing cubes of their kind available anywhere on the market. Our readers love them! Buy them here!
Delsey Helium Aero Carry On Luggage
Delsey Helium Aero
Delsey is one of the most popular luggage brands, and the Helium Aero is a great affordable carry-on option. This four-wheel suitcase will glide easily through any terminal, and its large front compartment offers easy access for your laptop, tech accessories, toiletries, or any other items. This suitcase is our best selling carry-on for traveling Europe. Buy it here!
Bose SoundLink Around-Ear Wireless Headphones II
Bose Wireless Headphones
These Bose headphones are designed for a snug fit, engineered for superior sound quality, and are easy to carry.They're also stylish, a cinch to store when not in use, and are comfortable for sensitive ears.
As one TFG reader says, "I love my Bose. I tried on-the-ear ones and I like over-the-ear ones much better, especially on long flights. Worth the investment." Buy it here!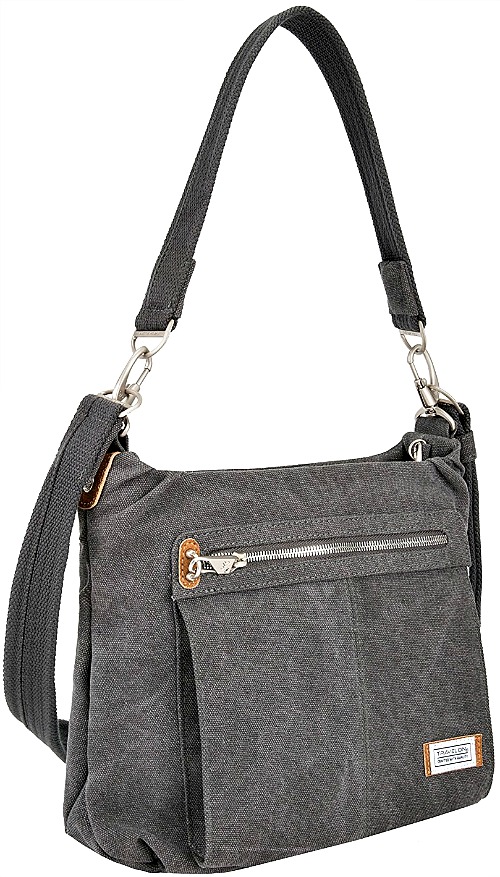 Travelon Heritage Anti Theft Cross Body Bag
Travelon Heritage Anti Theft Cross Body Bag
This bag by Travelon not only looks good strapped across your shoulder, but it's also made from steel cable and mesh which means it won't rip apart easily. Perfect for carrying essentials like your phone, credit cards, and passport in style! Also comes with a  zippered RFID blocking pocket. Buy it here!
90 Degree High Tummy Control Leggings
90 Degree By Reflex
These leggings from 90 Degree are a tad bit more structured than what you may be used to, and they might be considered closer to a yoga pant than a legging. Regardless, they're comfortable shapewear that you will love to travel in (and your wallet will thank you). Buy it here!
Teva De La Vina Dos Chelsea Boot
Teva Chelsea Boot
If you want fashion-forward, casual Chelsea boots, then the Teva De La Vina Dos is for you. They are short, compact, casual, and cute. These boots will complement your fall adventures and make sure you're looking awesome the whole way through. Buy it here!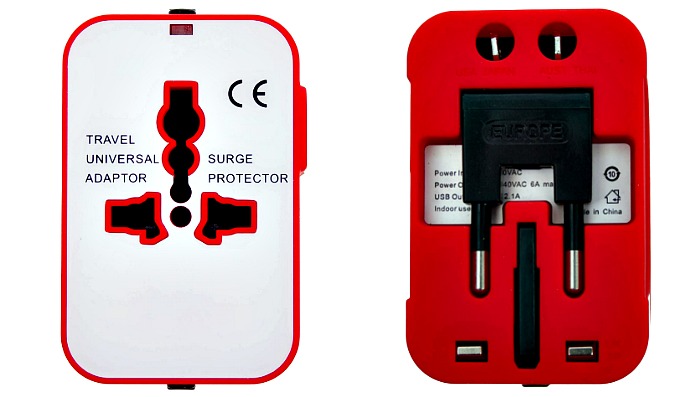 Compass Rose International Travel Adapter
Compass Rose International Travel Adapter
If you're looking for the best international travel adapter money can buy, look no further than Compass Rose, a product courtesy of Travel Fashion Girl! You can charge three devices at once and use it in over 150+ countries. Plus, it's red so you won't leave it behind on a white hotel room wall. Buy it here!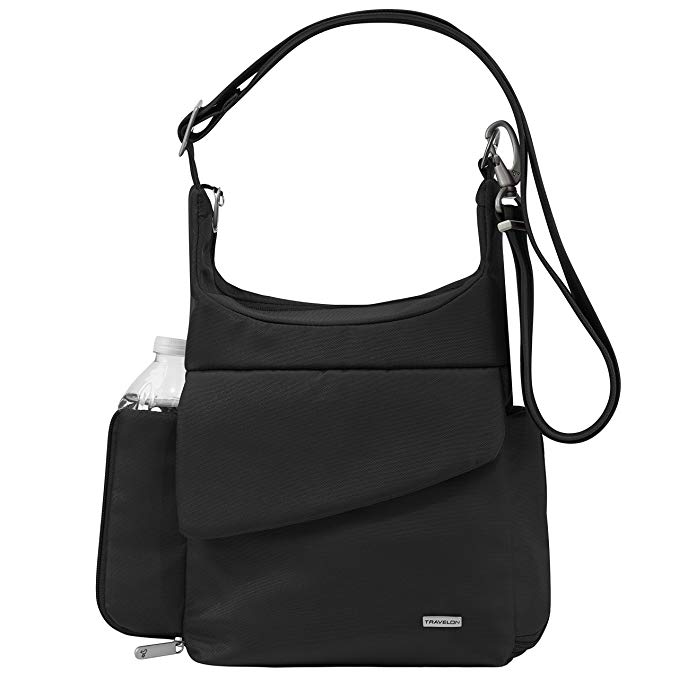 Travelon Anti-Theft Classic Messenger Bag
Travelon Anti-Theft Classic Messenger Bag
This Travelon messenger bag comes comes with RFID blocking, plenty of pockets, and reinforced mesh, and does the job in keeping your valuables protected while you're on the go. On top of feeling secure, you'll look elegant whether you wear it while taking a morning stroll or sightseeing at a museum. Buy it here!
Dansko Vera Flat Sandal
The sleek and comfy Dansko Vera is the best of all worlds when it comes to being the perfect shoe for travel. Their cork heels go the distance in cushioning your feet from hard pavement and there's plenty of room to move your ankles in their adjustable straps. A lovely summer shoe! Buy it here!
How to Shop Prime Day
Step 1: Sign up for an Amazon prime free trial or log into your account
Step 2: Go to this page to "Watch" items you're interested in buying.
Step 3: Add other items to your wishlist and check throughout the day to see if they go on sale
Step 4: Download the free Amazon App for your phone or tablet and never miss a deal. Go to "Today's Deals," click "Upcoming" to view all deals 24 hours before they are live, and then tap "Watch this deal." The app will alert you when that deal is starting.
Step 5: Download Amazon Assistant for your desktop so you can see all the items you're watching in one convenient location and get notified when your items are on sale! (I LOVE THIS FEATURE)
Remember, we'll be updating this page when Prime Day 2020 is announced. Meanwhile, continue to enjoy this year's hot picks! 
Have any questions? Check out Amazon's Prime Day Insider Guide for more helpful tips!
---
Some of these tips are on now, so take advantage now and start saving – visit Amazon now!
Do you have Prime? What's on your Amazon Prime Day wish list? Tell us in the comments below!
---
LIKED THIS POST? PIN THIS PIC TO SAVE IT!
---
For more tips, please read:
---
Hope you  liked this post on Amazon Prime Day. Please share with your friends on Facebook, Twitter and Pinterest. Thanks for reading!
---