Support TFG by using the links in our articles to shop. We receive a small commission (at no extra cost to you) so we can continue to create helpful free content. As an Amazon Associate, we earn from qualifying purchases made on Amazon in addition to other retailers featured on the blog. Thank you, we appreciate your support!
Embarking on a marathon-worthy plane ride doesn't mean you have to feel worse for wear when you arrive at your destination. Here are a few simple airplane beauty tips and carry-on suggestions which will have you feeling fresh and ready to start your adventure as soon as you touch down. Learn how to look good after a long haul flight!
---
Look Good After a Long Flight with These Airplane Beauty Tips
---
Table Of Contents
Long flights are not only cramped and exhausting but sometimes you feel gross and don't even want to look in the mirror. Luckily, you don't need a full face of makeup to look good after a long flight.
Here, we're sharing our essential airplane beauty tips:
Go minimal with makeup

Wear warm and comfy clothing

Use easy eye makeup

Brighten up with a highlighting concealer

Prevent dry, cracked lips

Drink lots of water

Soothe tired eyes

Pack a hydrating facial spray

Keep your breath minty fresh

Choose your onboard meals carefully
Now, let's dive into each of these airplane beauty tips in more detail!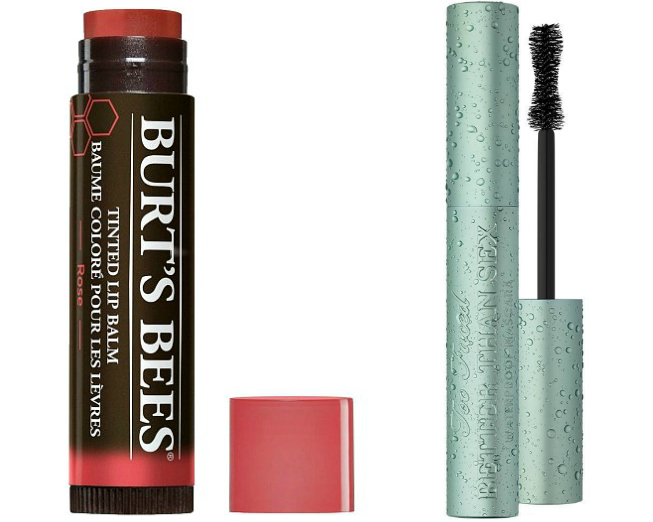 Tinted Lip Balm | Original Mascara
Go Minimal with Makeup
Set the tone for your airplane beauty routine with this first step and airplane beauty tip: prior to leaving for the airport, use a hydrating and nourishing cleanser and moisturizer, and then limit your makeup to concealer, tinted lip balm and a swipe of mascara.
Minimal makeup means you still look polished but your skin will feel fresher for longer onboard.
Try the best sweat proof makeup to stay fresh-looking!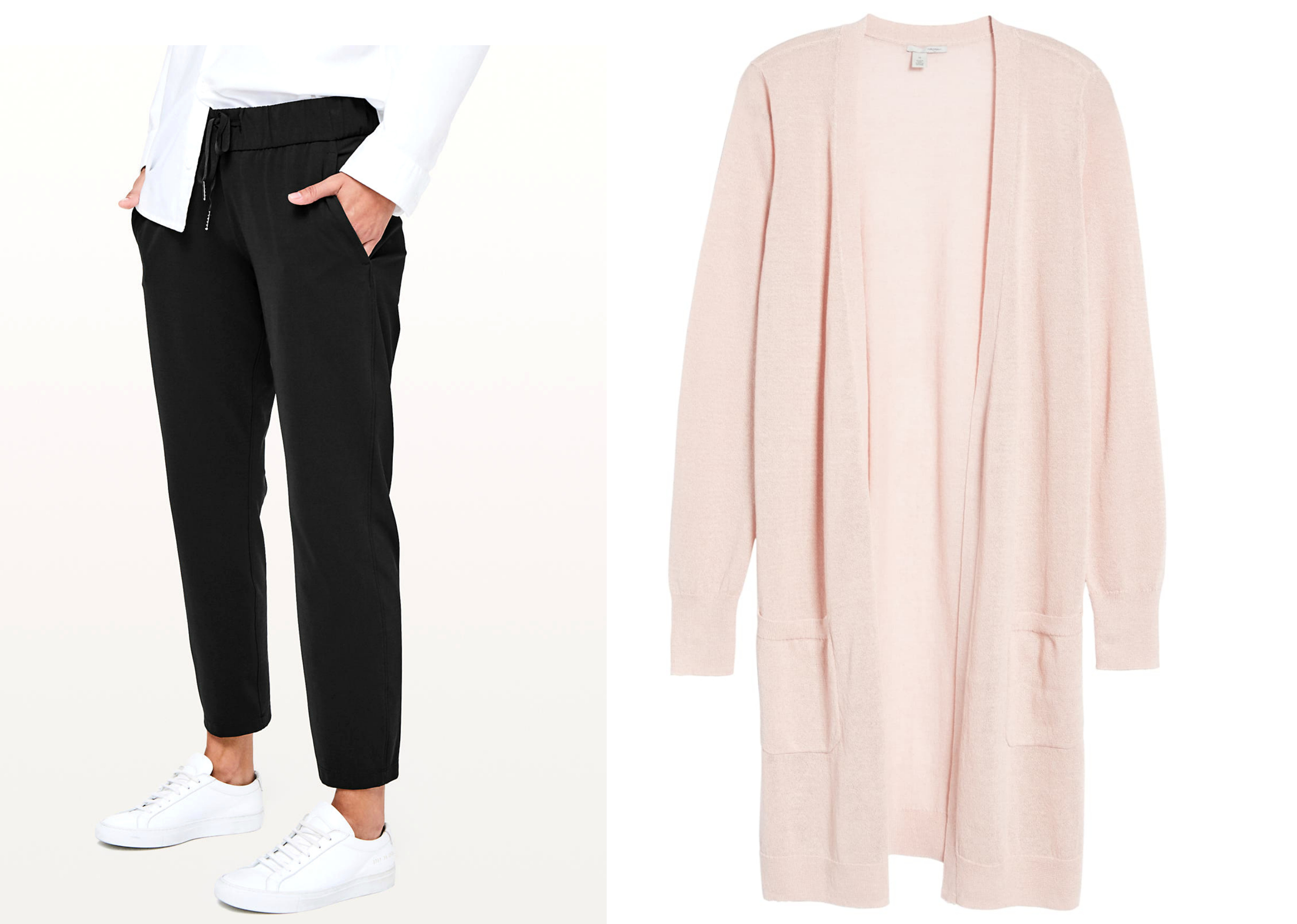 On the Fly Pant | Linen Blend Cardigan
Wear Warm and Comfortable Clothing
It may not sound like an airplane beauty tip, but wearing restrictive clothing will affect your circulation and make for a rather uncomfortable journey. Part of how to look good after a long haul flight is to feel comfortable during the journey.
Keeps things loose but stylish by opting for cotton pants (even better with a waistband that is elasticated at the back), a soft cotton top and a warm cardigan. Wear clothing which you can easily mix and match with the rest of your travel capsule wardrobe.
Don't forget a pair of socks to keep your feet warm and an eye mask to help you get some all-important rest!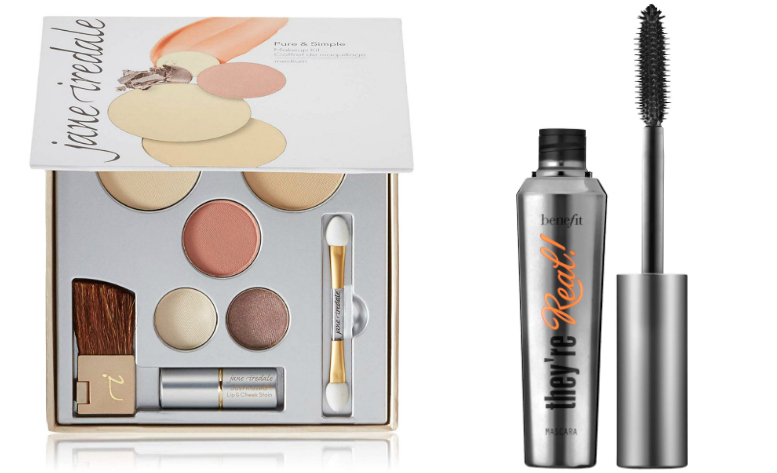 Jane Iredale | Volumizing Mascara
Easy Eye Makeup
If you have to hit the ground running when you arrive, packing a compact eye makeup kit that you can apply while you are still airborne will come in very handy.
The Jane Iredale kit has all you need to brighten and define your eyes, including a lip and cheek stain. It also has nourishing antioxidants for your skin so you disembark looking refreshed!
Here's the best non smudge eyeliner that you can try!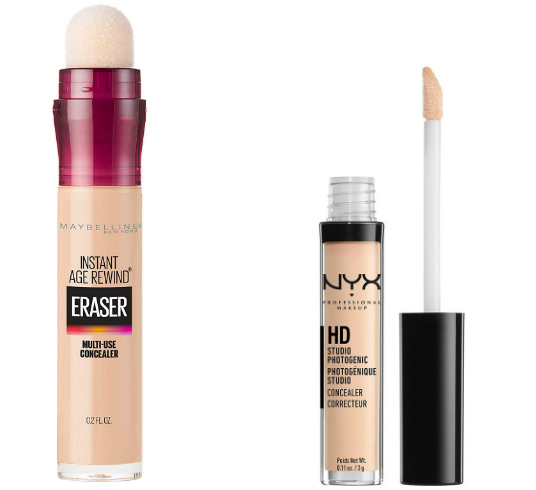 Concealer Brush | Eye Concealer and Highlighter

Brighten Up Using a Highlighting Concealer
Congratulations! You've made it through the bulk of your flight and you will be arriving at your destination shortly. The final part of airplane beauty and planning how to look good after a long haul flight is to replicate your original minimalist makeup look.
At this stage of the flight, I like to use a gentle facial wipe and light moisturiser to cleanse and freshen up my skin, and then apply a highlighting concealer such as By Terry's Touche Veloutee under my eyes and anywhere on my face that's showing redness or uneven skin tone.
You'll be disembarking your flight with a fresh, well-rested looking complexion.
Take a look at these best long-lasting concealers!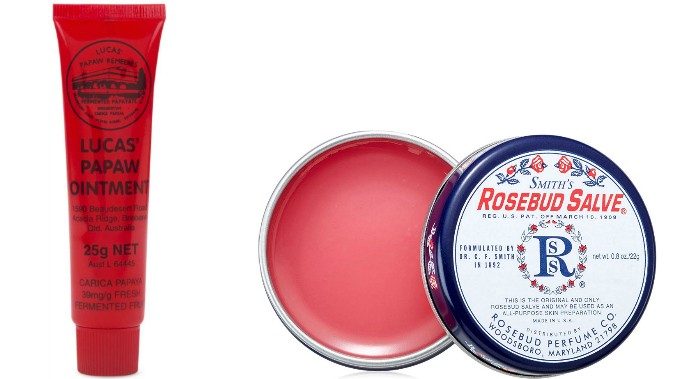 Prevent Dry, Cracked Lips
My lips are always one of the first places to show signs of dehydration when I'm traveling long haul. Packing a nourishing lip treatment in your carry-on will save you the pain of chapped, cracked lips when you arrive at your destination.
Trust me, you'll appreciate this airplane beauty tip when you get off a plane after 12+ hours in the air!
Paw Paw ointment or the Korres Lip Butters are some of our favorite options.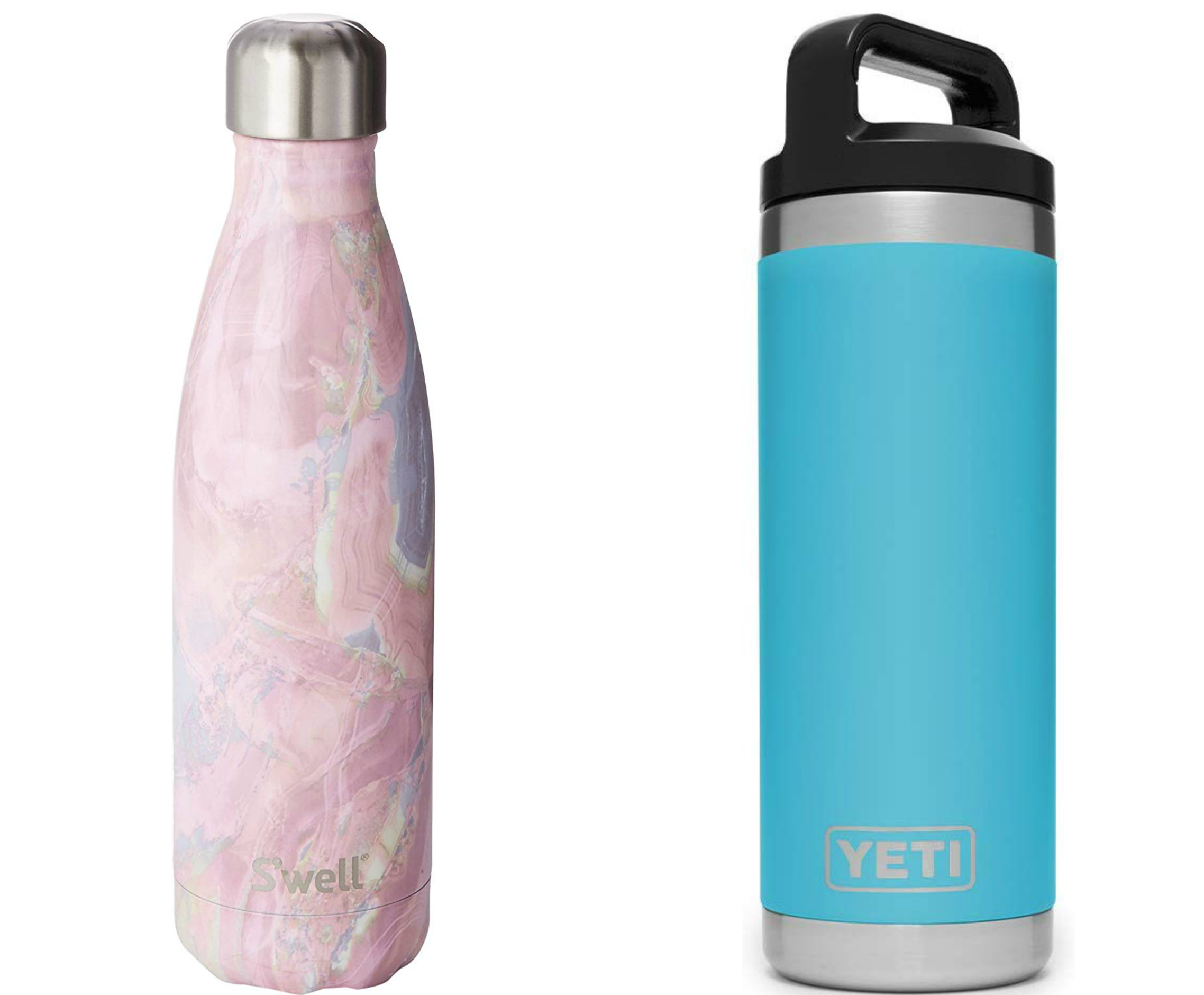 S'Well Vacuum Insulated Bottle | YETI Rambler
Drink Lots of Water
Not only does a regular intake of water keeps your skin hydrated, your system flushed and even help with the effects of jet lag, but it also gives you an opportunity to stretch your legs during bathroom breaks. This might just be the number one airplane beauty tip.
Just make sure you pick a seat on the aisle!
Keep hydrated and choose from the best water bottles for travel!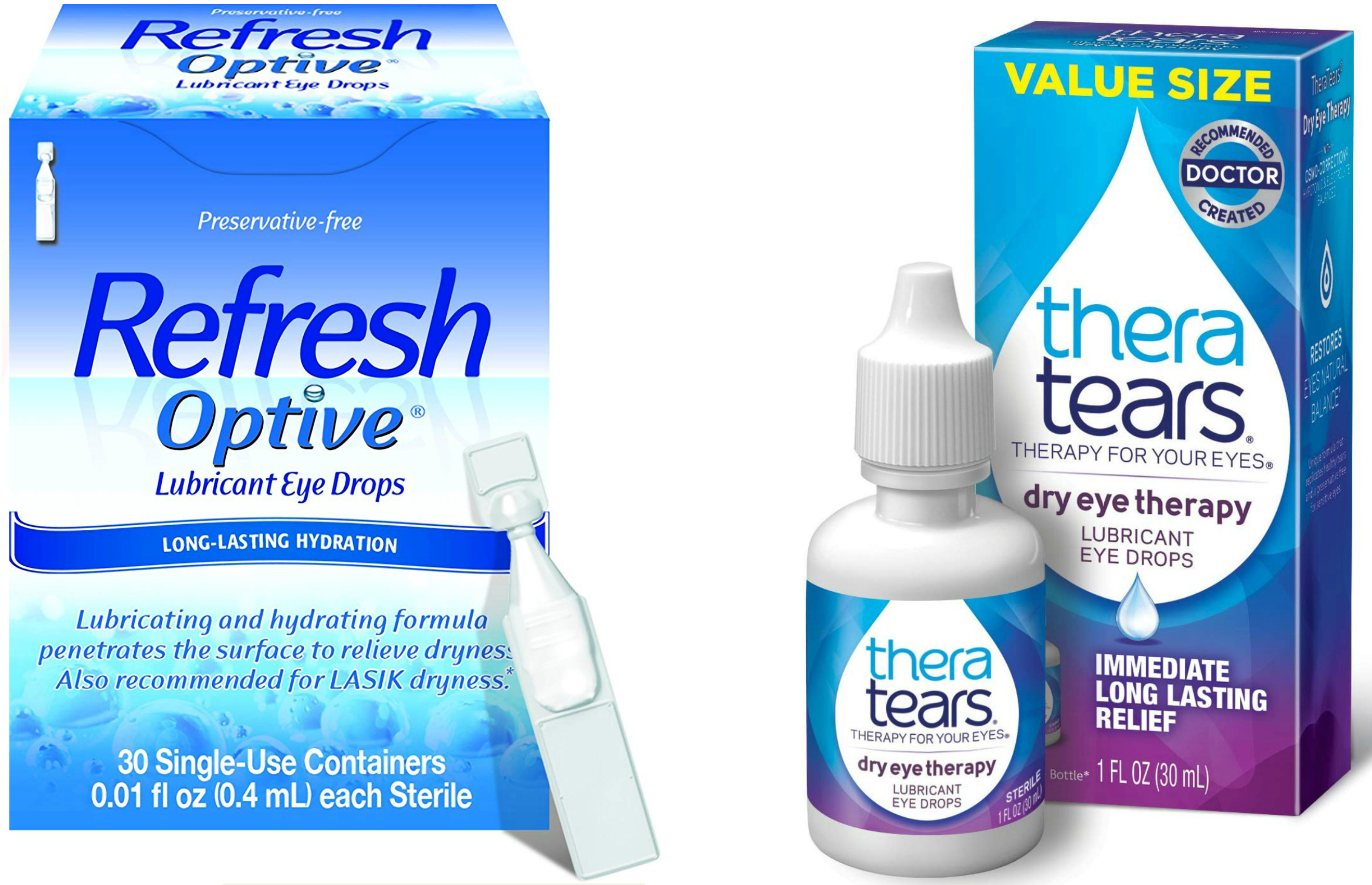 Lubricant Eye Drops | Dry Eye Therapy
Soothe Tired Eyes
Lack of sleep combined with watching in-flight entertainment or reading a book in a temperature-controlled cabin will often create red, dry and irritated eyes—a common airplane beauty issue. 
If your eyes feel dry, itchy, red, or irritated, eye drops will be a lifesaver. I avoid wearing contact lenses while flying long distances and regularly use moisturizing drops to keep dryness at bay.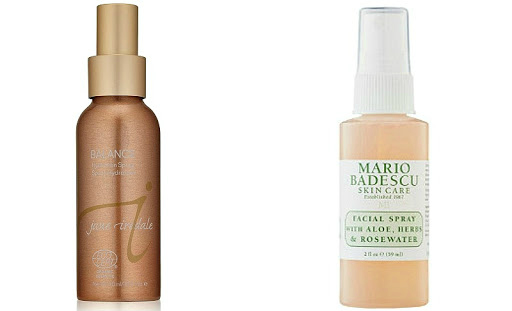 Hydration Spray | Travel Size Facial Spray
Pack a Hydrating Facial Spray
One of the most commonly recommended airplane beauty tips, regularly spritzing your face with an anti-oxidant rich facial spray on hand during the hours leading up to your arrival is a great way to revive tired and sallow skin, and replace nutrients lost during travel.
Keep all your belongings organized and close to hand by using a packing cube in your personal item, that way you have access to what you need right away!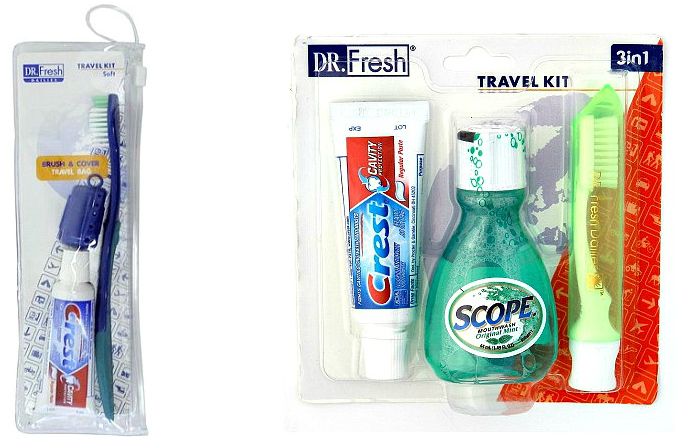 Dr. Fresh Travel Kit Crest | Dental Travel Kit
Keep That Fresh, Minty Breath
Last but not least for our airplane beauty tips, one of the smallest but most valuable items I can bring with me on a 14-hour flight is a travel-size toothbrush and toothpaste kit. Your mouth will thank you after those snacks and in-flight meals.
Fresh, minty breath does wonders for making you feel a little bit more human as you step off your flight.
Not sure what to pack? Let the ultimate guide to travel toiletries help you!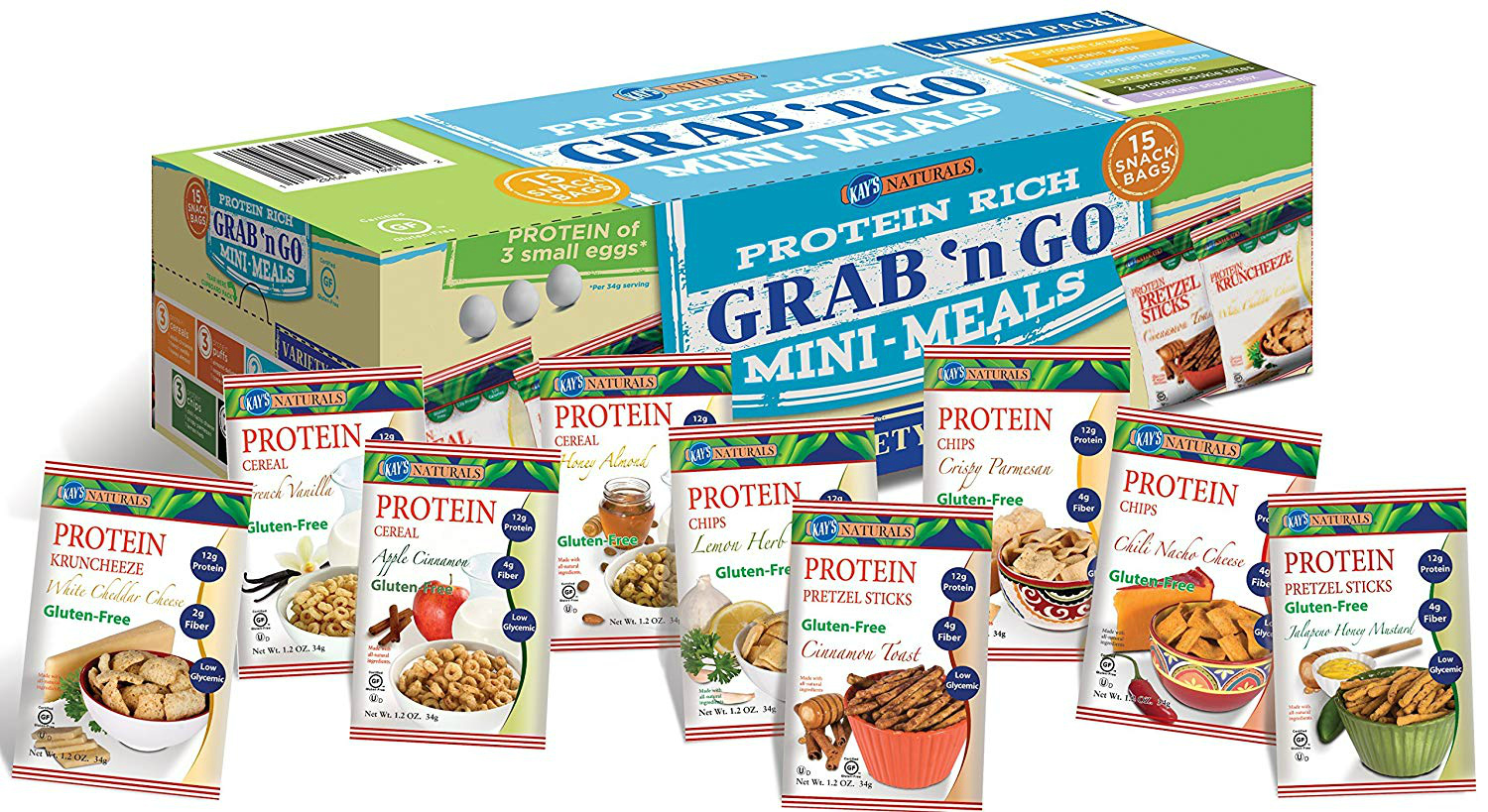 Kay's Naturals Protein Grab n' Go Mini Meals
Choose Your Onboard Meals Carefully
When I'm mid-way through a long haul flight and feeling tired, I'm more likely to opt for the richer or heavier meal on offer, which inevitably makes me feel sluggish and bloated. 
Instead, opt for healthier items that aren't overly greasy or salty. Your skin will thank you.
A number of readers rave about Kay's Grab n' Go meals. These small, individual-sized snack boxes are delicious, nutritionally balanced, all-natural ready-to-eat meals that are super convenient. No refrigeration, preparation, or heating required! If you're looking for healthy snacks for long flights, these fit the bill.
Check out this post for more airplane food ideas!
---
What are your best airplane beauty tips for how to look good after a long haul flight? Share and comment below!
---
For more travel beauty tips, please read:
---
LIKED THIS POST? PIN THIS PIC TO SAVE IT!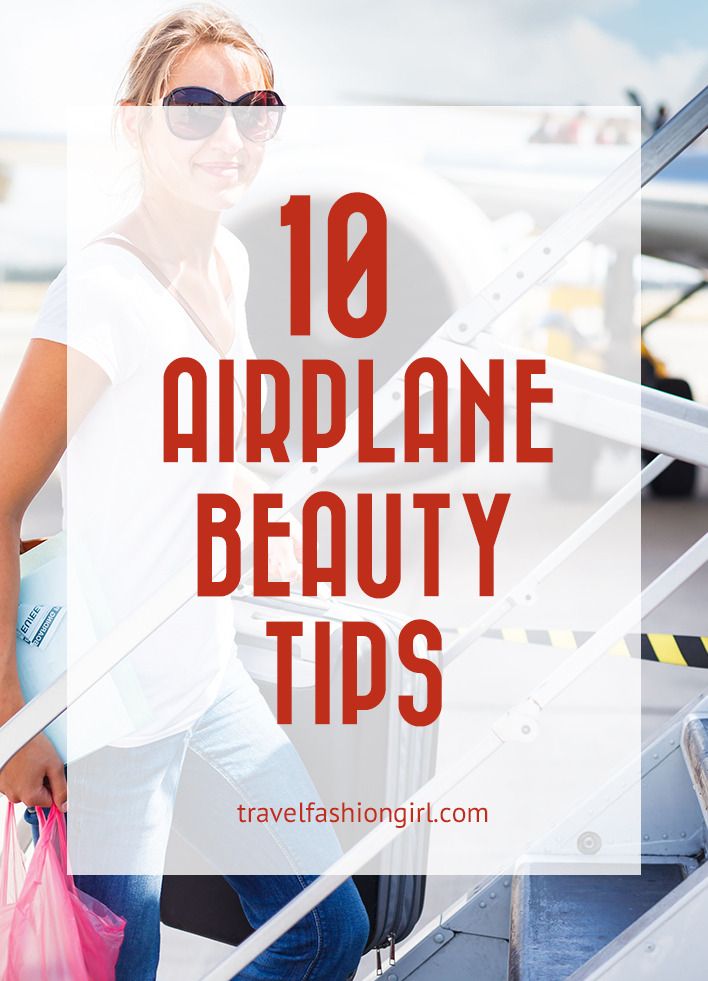 ---
Hoped you liked this post on airplane beauty tips and how to look good after a long haul flight. Please share with your friends on Facebook, Twitter, and Pinterest. Thanks for reading!
---