Support TFG by using the links in our articles to shop. We receive a small commission (at no extra cost to you) so we can continue to create helpful free content. As an Amazon Associate, we earn from qualifying purchases made on Amazon in addition to other retailers featured on the blog. Thank you, we appreciate your support!
Traveling to Rio de Janeiro is exciting in itself; visiting for Carnival is a whole other experience! Before you pack your bags, read these tips on what to wear to Carnival in Rio de Janeiro!
---
What to Wear to Carnival in Rio
Written By: Kerstin Lühe
---
Carnival is one of the best times to visit Rio de Janeiro if you like music and dancing. It's the middle of summer, the streets are full with street bands, and people from all over the world are coming together to celebrate.
Carnival isn't just the party at the Sambódromo. The real action takes place in the streets. For days. The term for the parties is "bloco," which basically means block. Parades and festivals take place in the streets, between the blocks (that's where the name derives), and the city is vibrating with music.
For additional advice check out these tips on what to pack for trips to Brazil.
The parade at the Sambódromo is just the peak of the Carnival, as blocos take place throughout the day.
You don't even need to find out where the blocos takes place because they can happen at any time. Walk around the streets and follow the music. Of course you can also find out online where the next bloco is. Carnival in Rio de Janeiro is just this: A big party.
Rio de Janeiro Carnival Weather
Carnival starts the Friday before Ash Wednesday and ends on Sunday after Ash Wednesday. Keep in mind that Rio is below the equator, so even though Carnival takes place in February, it's summertime in Brazil. Since it's the middle of summer, it's hot and humid. 
As Carnival takes place in the streets, it will be searing hot. Some blocos take place close to the beach, which can mean slightly cooler weather, but other than that, it's just hot no matter how you try to spin it. Pack accordingly!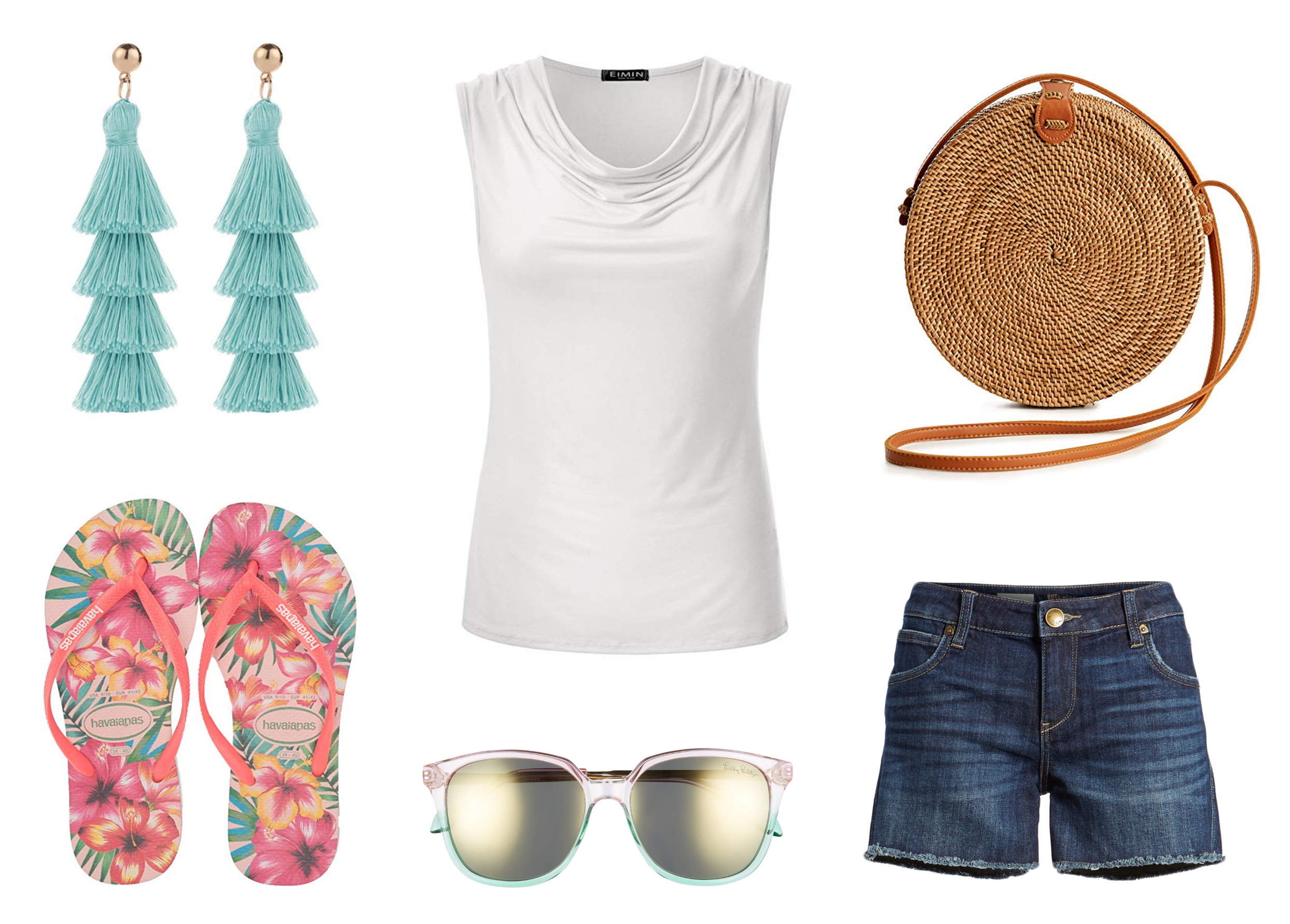 Flip Flops | Tank | Bag | Earrings | Sunglasses | Shorts
What to Wear in Rio de Janeiro for Carnival: A Day at the Blocos
There is no dress code for blocos. Anything short, airy and colorful goes.The only requirement is to have a good time, party and feel free. Natural fabrics like cotton, viscose, or linen work best due to the heat.
Feel free to wear flip flops as many people were them. The go-to brands are Havaianas or Ipanema. However, if you're worried about people stepping on your toes or getting your feet dirty, you can wear sneakers instead.
Locals prefer flat sandals or any type of open toe sandals. For the block parties you will be doing quite a lot of walking so flat tennis shoes are definitely an option.
Along with your shoes, make sure your clothes aren't expensive. If a rain shower surprises you, you don't have to worry about it. Plus, there's a good chance you may get dirty or spill a drink on your outfit.
Depending on how spirited you want to get, you can dress up and paint your face! It's not uncommon to see face painting and colorful designs during blocos. 
While you can go crazy with your makeup, keep it casual with your clothing. Shorts, a tank top, summer dress, flip flops, shirt, and a hat, and you're all set. Remember, it's hot! Dressing up in expensive costumes is reserved for the dancers in the Sambódromo.
If you choose to bring a purse, make it a small cross-body option to keep hands-free. Consider one of the anti-theft options featured here!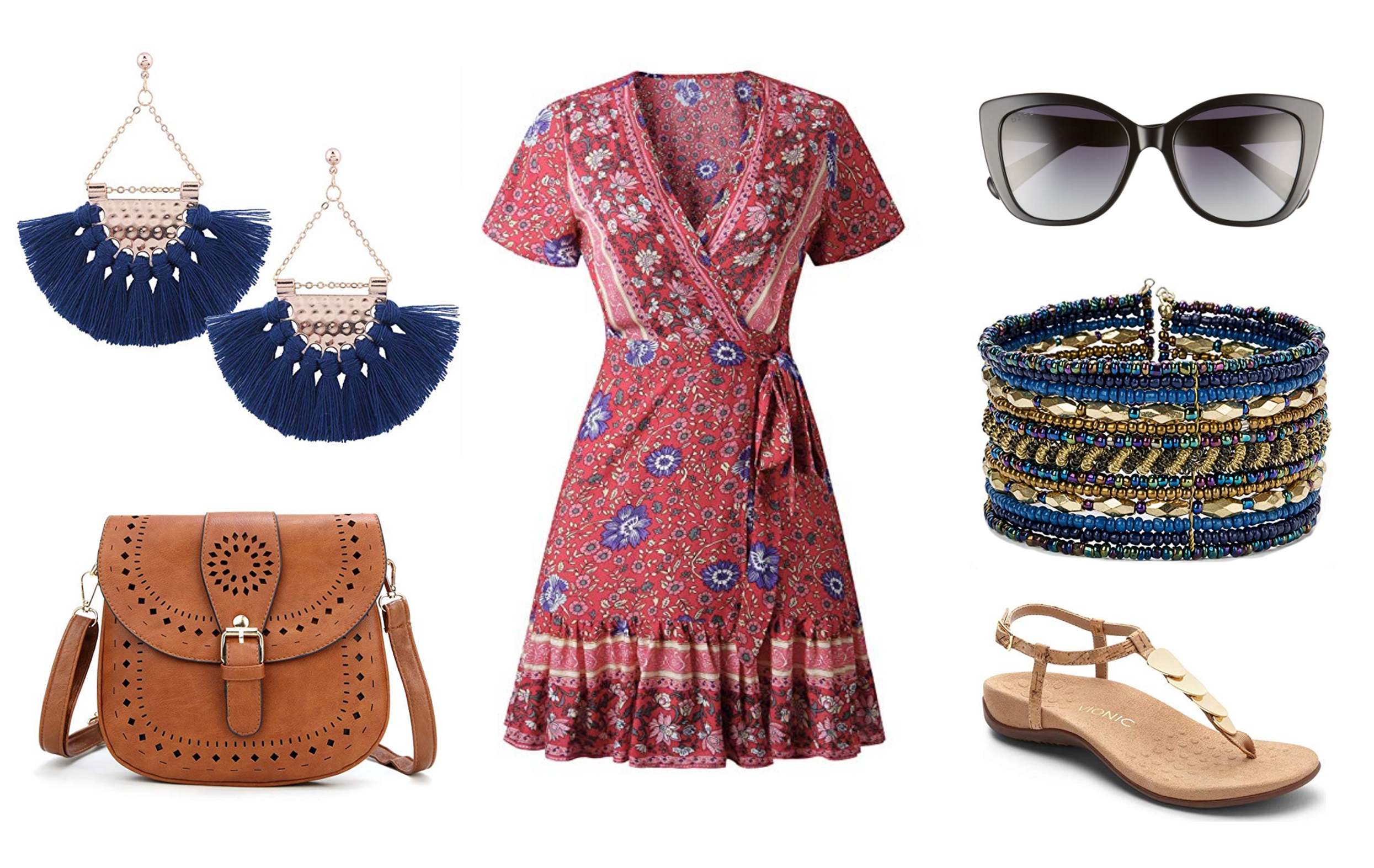 Earrings | Bracelet | Dress | Sunglasses | Bag | Sandals
What to Wear in Rio de Janeiro for Carnival: A Parade in the Sambódromo
If you are watching the parade in the Sambódromo, there is no dress code here, either.
Wear shorts, a shirt, a top, or just a summer dress. The people aren't as dressed up as in the streets. The parades are going for hours in the Sambódromo, so be sure to bring some snacks and plenty of water.
It's still hot in the evening, so wear something light and airy and leave the layers and jackets at home.
Take a look at these cute and comfortable sandals for long days (and nights) on your feet!
Packing Essentials for Rio de Janeiro Carnival
Beyond these adorable outfits for Carnival, make sure you pack a few essentials to keep you comfortable and stylish in Rio de Janeiro for Carnival.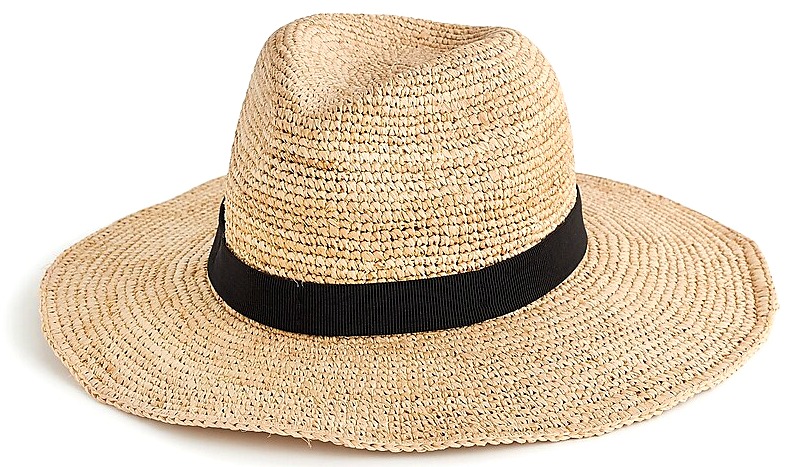 A Straw Hat
If you participate in the blocos, there is no place to hide in the shade, so you'll be exposed tot he sun all day long. Some people even bring an umbrella. If umbrellas aren't your thing, at least bring a straw hat, whether it's one from home or one you purchase in Brazil. To fit in with the locals, buy a Trilby hat.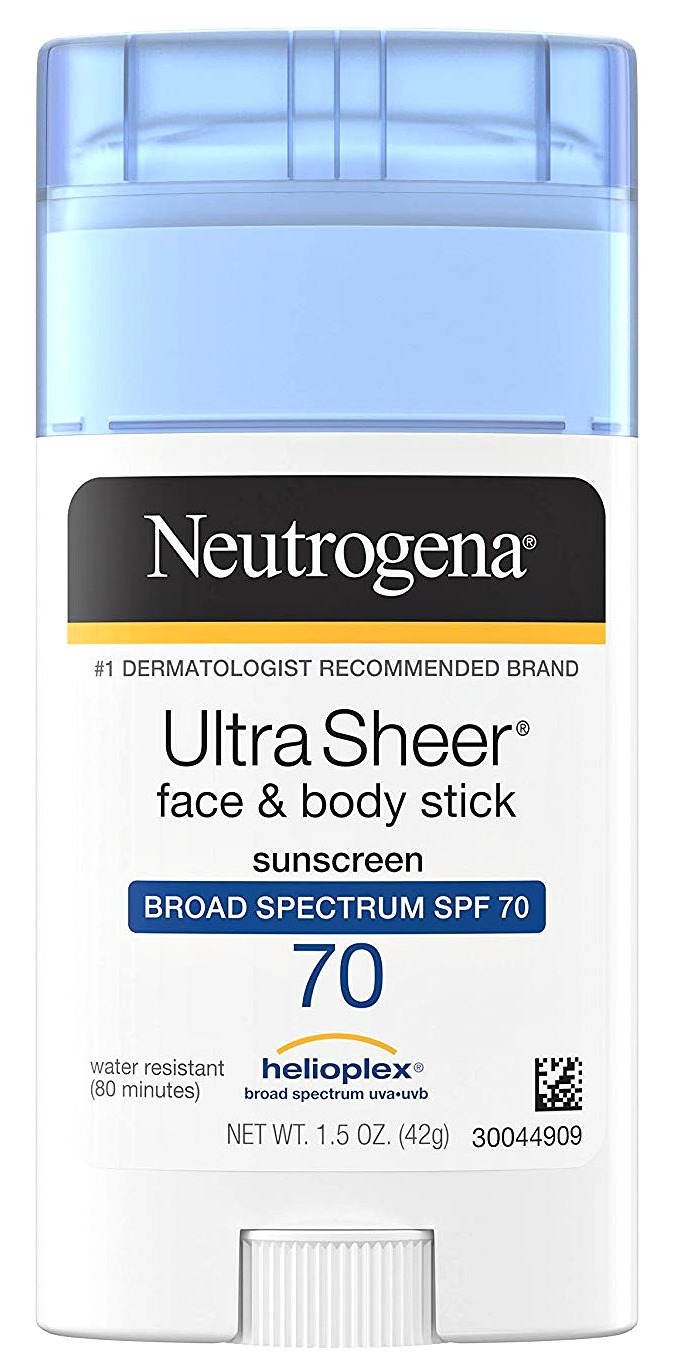 Neutrogena Ultra Sheer Non-Greasy Sunscreen Stick
Sunscreen
Because you will be in the sun all day long, be sure to use a strong, sweat-resistant sunscreen – a minimum of SPF 30. Carry a small bottle with you throughout the day in case so you can reapply every couple of hours.
TFG readers share their picks for the best reef safe sunscreen brands!

Lexy 59mm Polarized Aviator Sunglasses
Sunglasses
The same goes for sunglasses. Bring an inexpensive pair with you, in case you lose them or they get dirty during all the partying. Just make sure they're polarized and comfy.
As Carnival is colorful, feel free to go wild with your sunglasses and wear a pair of bright red sunnies. Or, keep it classic with black oversized frames that will cover your entire eye area.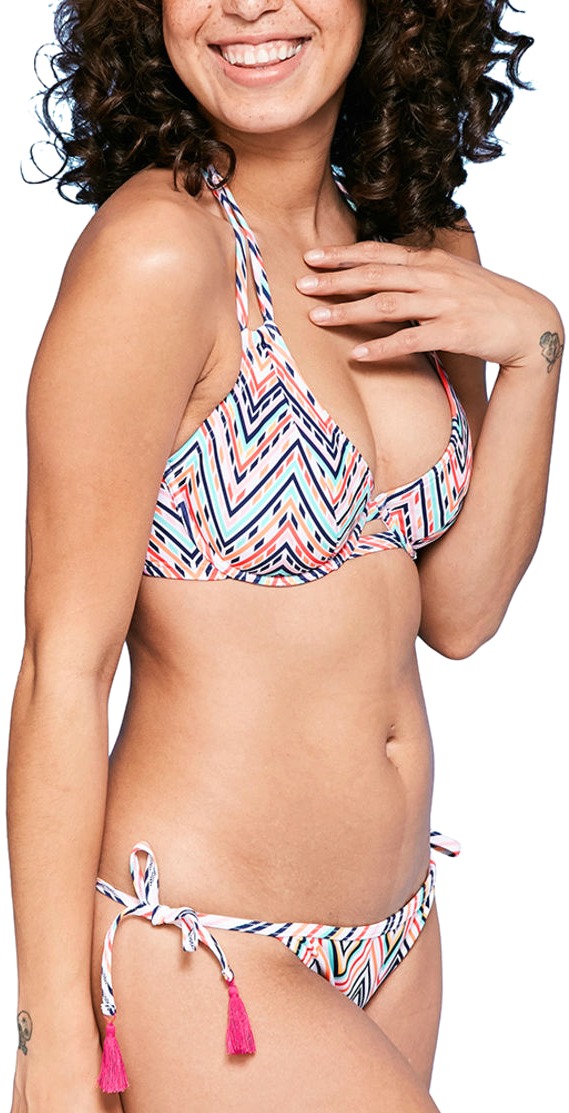 Figleaves Sunrise Underwire Non Pad Halter Bikini Top
A Bikini
Sometimes it gets wet during the parties, so I recommend wearing a bikini set instead of underwear and a bra underneath your clothes. Most of the Brazilian women do this anyway in summertime. It also makes it easy to jump into the ocean when you head to the beach.
Getting an accurate bra fitting can be life changing, it was for me, and it's made it so much easier to find stylish, flattering swimsuits. The video below might help you find the best swimwear for your vacation. 
Watch this video to learn more about some of my favorite bra sized swimwear!
These gorgeous underwire bikinis tops can double up as a bra!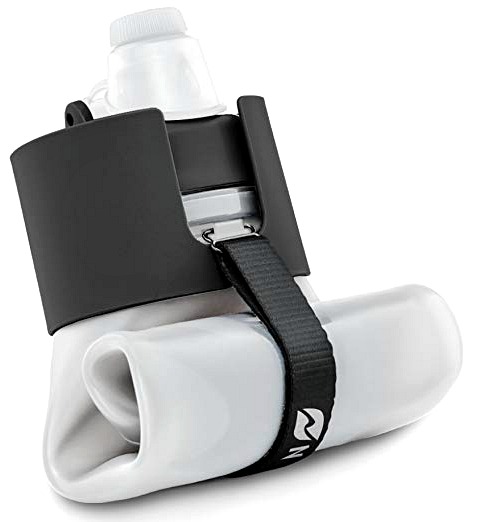 Nomader Collapsible Water Bottle
A Reusable Water Bottle
Although there will be bottles of water to buy everywhere, they tend to sell out quickly and are expensive. Avoid dehydration and make sure you carry one with you.
If you're worried about finding a safe drinking fountain, you can bring a water bottle with a built-in filter.
Our readers share their best travel water bottle options for both cold and hot beverages!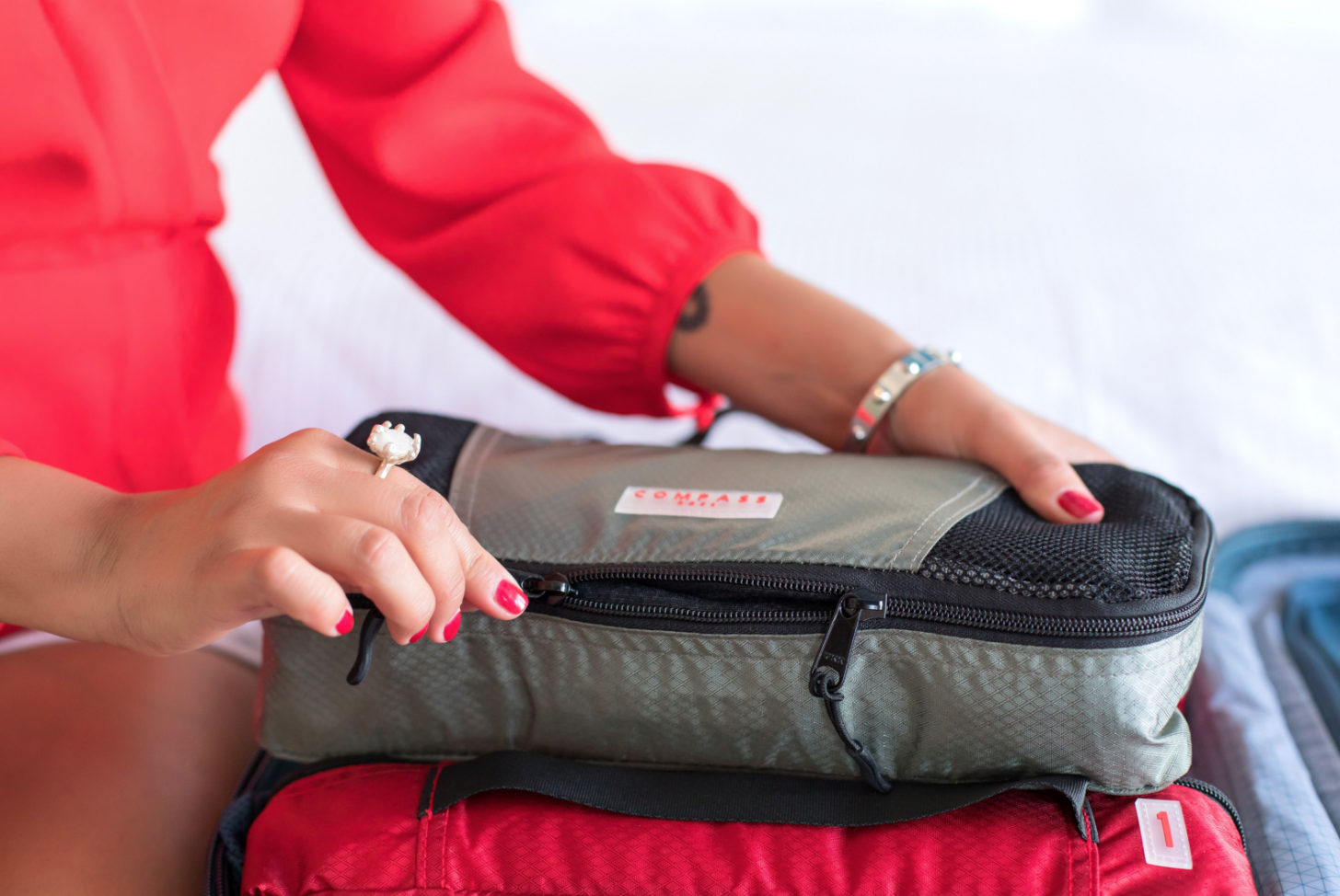 How to Pack for Carnival in Rio
Packing cubes will change the way you pack. We designed our own brand of slim packing cubes, with a unique color and numbering system, so it's easy to remember where you've packed everything!
Learn our hacks with packing cubes in the video above!
We also put together a five-part YouTube series showing the different methods to use packing cubes for travel. If you use this specific packing strategy, packing cubes can also compress your belongings. This is the secret to traveling carry-on only!
---
What are your tips on what to wear in Rio de Janeiro for Carnival? Comment below!
---
For more South America packing list, please read:
Suggested Travel Resource:
---
LIKED THIS POST? PIN THIS PIC TO SAVE IT!
---
I hope you enjoyed this post on what to wear to Carnival in Rio! Don't forget to share it with your friends on Facebook, Twitter, or Pinterest. Thanks for reading!
---
Author Bio: Kerstin is a freelance copywriter and dive instructor from Germany and has spent the last three years chasing the sun in Asia, North and South America. She loves diving, has a sweet tooth and is currently working on her copywriting business.
---