Support TFG by using the links in our articles to shop. We receive a small commission (at no extra cost to you) so we can continue to create helpful free content. As an Amazon Associate, we earn from qualifying purchases made on Amazon in addition to other retailers featured on the blog. Thank you, we appreciate your support!
Whether it's your first cruise or your 21st (yep, there are some dedicated cruising veterans out there), you're always guaranteed a fun and relaxing time aboard a ship sailing the South Pacific. This part of the world was made for cruising – crystal clear waters, port stops full of culture and year-round warm tropical temperatures.
Keep reading to find out what to wear on a cruise to the South Pacific!
---
What to Wear on a Cruise to the South Pacific
---
Packing for a cruise can be confusing and tricky. Perhaps when you learned there would be formal nights onboard, you had nightmarish flashbacks to ill-fitting prom tuxes and figure skater-style sequin dresses.
Don't worry–being ultra-casual won't be a hindrance on your cruise, and you can fit in with the formal dining nights with ease. While people certainly rock formal wear, my goal is to pack carryon only for the flights to and from the cruise terminals and to make sure my clothes are versatile as possible.
Start by reading these general tips for packing for a cruise:
Cruisingwear Clothing Style
Cruising offers you the perfect mix of casual, formal and even a bit of fun with dress-up costumes on theme nights.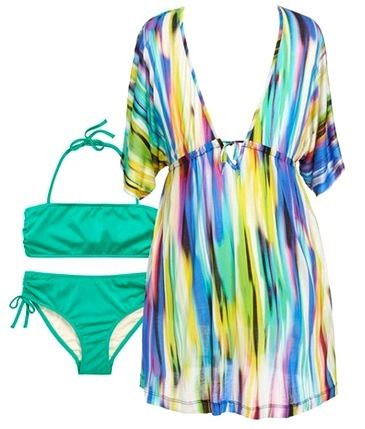 SEA DAYS BY THE POOL
Pack your favourite bathing suit, sarong, flip flops and hat for your sea days by the pool.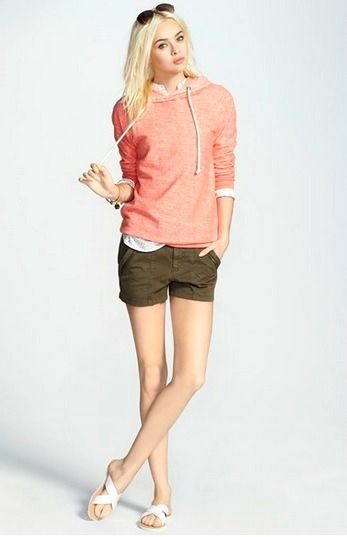 FOR YOUR PORT STOPS
Bring your walking shoes and comfortable sightseeing clothes for your port stops.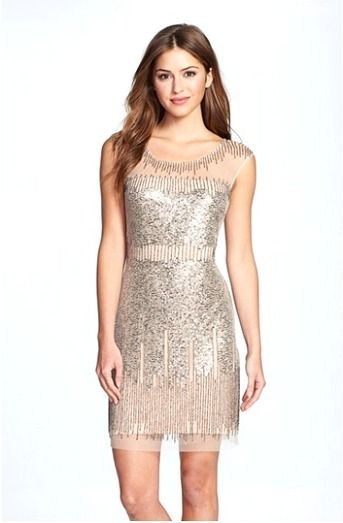 FOR THE FORMAL NIGHTS
Wear your most show-stopping dresses for the formal nights (there are usually two during a seven to ten night cruise).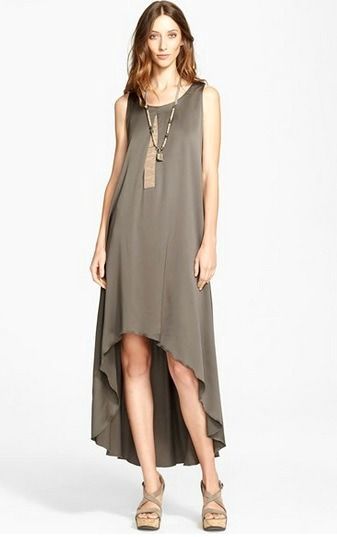 CASUAL NIGHTS
'Casual' nights in the dining room call for summery, smart casual attire – think your favorite maxi-dress paired with strappy sandals.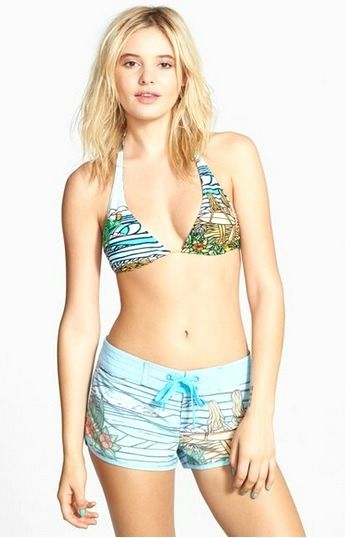 THEME NIGHTS
There are also on average two theme nights on a cruise (usually Hawaiian and Western respectively, depending on which cruise company you travel with), but you'll find the ship's gift shop will stock all you need to join in the fun.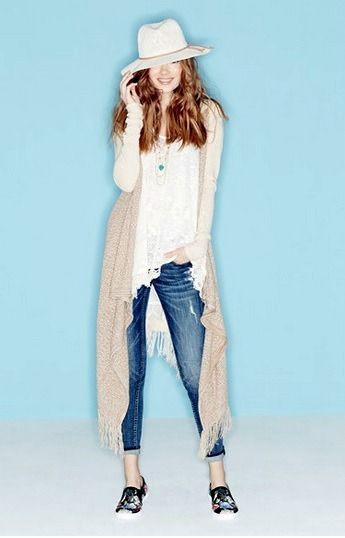 OUT ON THE DECK
A cardigan or wrap are also handy to have on hand when sitting out on the deck after sundown.
Travel Essentials
 At the top of your packing list for what to wear on a cruise to the South Pacific will be:
Sun protection – the South Pacific sun can be harsh if you're not accustomed. A high factor SPF, wide brimmed hat and sunglasses will be your best friends.
If you're planning to make the most of port stops by booking active shore tours, comfortable walking shoes, long sleeved cotton tops and mosquito repellant are also a must.
If you're prone to seasickness, check with your GP about possible seasickness remedies you could pack into your luggage – the last thing you want to do while on your cruise is spend your days in bed!
If you're sharing a quad cabin with a group of friends, a simple sarong can provide a dual purpose – use it as a pool-side coverup, or as a makeshift privacy screen if you tuck an edge under the bunk above (just make sure you can claim the bottom bunk!).
Shopping
Depending on your scheduled port stops, you may encounter an opportunity to shop… or you might not! You'll visit both sparsely populated areas (where there is no port and a short speedboat ride is required from ship to shore) and bigger ports that offer more in the way of shopping.
Market-style shopping is dominant in the South Pacific, so be prepared to haggle to get the best deal. Port Vila in Vanuatu will offer your best chance to take advantage of duty free bargains. Duty free alcohol, as well as clothing, jewelry and beauty products, are also available in the ship's gift shops.
One thing's for sure, when planning what to wear on a cruise don't forget your comfortable and cute walking shoes for shopping and sightseeing days!
Eating and Drinking
There are a plethora of dining options on ships cruising the South Pacific – you'll have the choice of eating the delicious meals in the main dining room at large communal tables (you can pre-book a table for two, although there is normally a lot of competition for these), or you can also try the pizza parlors, steakhouses and comprehensive buffet that are on offer.
Meals in the buffet and dining room are included in your fare, and your drinks can be charged back to your cruise card to pay for upon disembarkation at the end of your cruise.
Entertainment
You'll never be bored while cruising… unless you want to be! A schedule listing all of the following day's activities will be delivered to you each night, making it easy for you to plan out your days.
Check out a show at the theatre, take part in a game of water volleyball, catch a movie at the ship's cinema, listen to some live music at one of the many cocktail bars, or you can skip it all in favor of a book beside the pool.
When planning what to wear on a cruise, don't forget to choose neutral colored shoes to mix and match with all your outfits and chosen activities.
South Pacific Cruising Highlight
Taking in the european influences of French-settled New Caledonia.
Swimming in the crystal clear waters off the small island of Lifou.
Enjoying the Cirque de Soleil inspired performances in the main atrium of the ship.
Visiting the incredible waterfalls in the hinterland surrounding Port Vila, Vanuatu.
The beautiful daily sunsets enjoyed from the outdoor cocktail bars on the ship.
---
What are your tips for what to wear on a cruise to the South Pacific? Share in the comments!
---
For more cruise packing tips, please read:
Suggested travel resources:
---
Hope you enjoyed this post on what to wear on a cruise to the South Pacific. Please share it with your friends on Facebook, Twitter and Pinterest. Thanks for reading!
---