Support TFG by using the links in our articles to shop. We receive a small commission (at no extra cost to you) so we can continue to create helpful free content. As an Amazon Associate, we earn from qualifying purchases made on Amazon in addition to other retailers featured on the blog. Thank you, we appreciate your support!
With its rich history and diverse culture, the Philippines is a sought-after destination. Travelers can immerse themselves in Filipino culture, try exotic cuisine, and visit churches and houses that are thousand years old and with its more than 7000 islands, go island hopping or just watch the sunset with friends.
No matter what you choose to do in the archipelago, you have to travel light. Here is a list of what to wear in the Philippines when island hopping:
---
What to Wear in the Philippines

Written by Rochelle Divina Balista
---
3 Dresses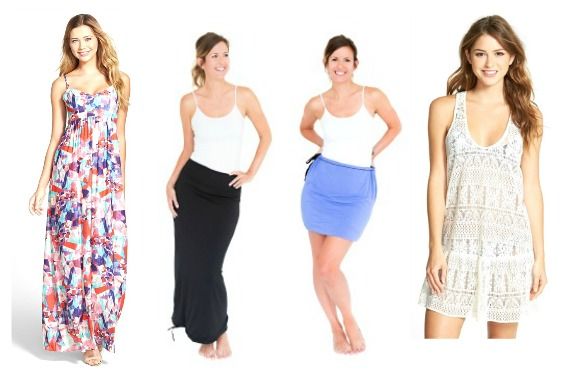 Maxi Dress | Maxi Skirt | Cover Up
1 Maxi Dress, 1 Sun Dress, 1 Additional
In the summer months, dresses are your way to go. This may vary according to your activities but maxi and summer dresses are the staple addition to your travel capsule wardrobe.
Fresh and versatile dresses are ideal especially for island-hopping and walking along the seashore. A breezy dress, and flip-flops topped with a straw hat make the perfect day-in-the-beach combination.
Do not forget to pack pretty jewelry and accessories to dress up your outfit for a nice evening out.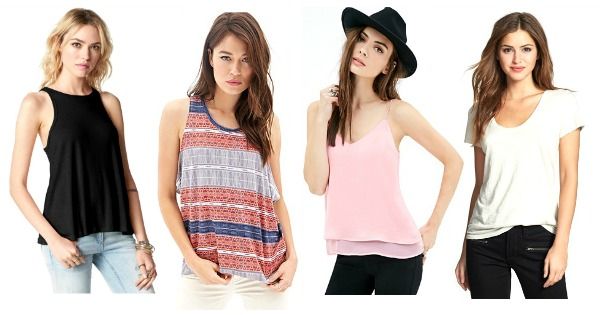 4 Tops
The Philippines has a tropical climate so you want to wear light and loose clothing. White and light colors are suggested as they reflect the heat. Save the dark-colored tops for the night.
Do not forget to bring a classic white tee, which you can spruce up with accessories. Light cotton tops are more advisable to wear than synthetics.
You can pack one to two sleeveless tops but make sure that they are not overly revealing as you will encounter both a modern and conservative culture. Filipinos get their fashion inspiration from Hollywood celebrities and US TV shows so you won't feel out of place.
Bring a light jacket or other cover up because even in the summer, some parts of the Philippines can be cooler at night.
3 Bottoms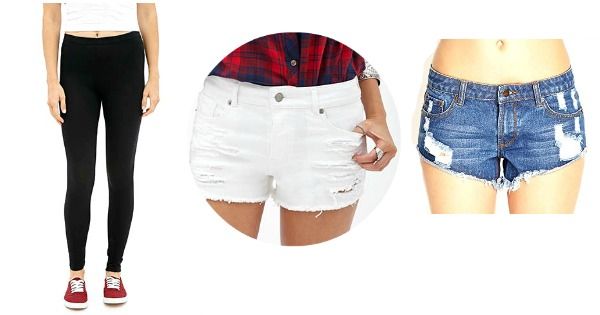 Leggings | Shorts | Denim Cutoffs
1 Jeans, 1 Shorts, 1 Additional
You might be surprised to see denim featured on this list on what to wear in the Philippines but jeans are a staple here. You can choose to wear any design of jeans from bootleg to skinny (which is very popular). They're useful on cooler nights but you can replace this suggestion with another set of trousers more convenient to travel.
If in case you forget to bring a pair of pants, fret not. The Philippines is a place of jeans and shops. Malls offer a wide variety of pants at an affordable price. Leggings and jeggings are popular and widely available.
Similar to jeans, denim shorts are also popular so pack a pair and also bring an additional bottom to suit your style.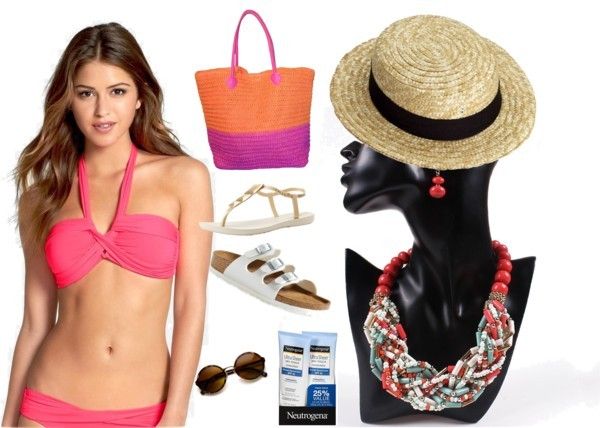 Flip-Flops | Sandals | Necklace  | Sunglasses | Sunscreen | Hat | Bag | Swimsuit
Other things to bring
To add style and practicality to your holiday, don't forget the above beach essentials!
The key to packing light is to use packing cubes to compress your clothing as shown in this video!
Travel Outfit Ideas
---

---
What are your tips on what to wear in the Philippines?
---
For more Southeast Asia packing tips and ideas, please read:
Suggested Travel Resources:
---
Hope you enjoyed this post on what to wear in the Philippines. If you found it helpful, please share it with your friends on Facebook, Twitter, and Pinterest. Thanks for reading!
---