Support TFG by using the links in our articles to shop. We receive a small commission (at no extra cost to you) so we can continue to create helpful free content. As an Amazon Associate, we earn from qualifying purchases made on Amazon in addition to other retailers featured on the blog. Thank you, we appreciate your support!
Wondering what to wear in Sicily in spring? We've got the low down on the best clothing and shoes for this part of Italy. Keep reading to find out!
---
What to Wear in Sicily
Written By: Nina Thomas
---
Vineyards, volcanoes, Greek ruins and beach towns, Sicily has everything to offer. Although usually a summer destination, spring makes it a wonderful time to visit.
You may encounter some iffy weather, a few cloudy and rainy days, but you'll most definitely encounter less people! You may find yourself enjoying some of the Greek ruins all by yourself.
Sicily is part of Italy, but it has an entirely different culture of its own. Since it's an island, it comes with its very own flavor of culture, foods and sights.
There are so many things to do, and the road system makes it easy to rent a car and drive around to explore. Regardless of where your travels may take you on your vacation, chances are you'll be doing a variety of activities. Here are some tips on what to wear in Sicily in spring!
The secret to traveling light is to create a functional but minimalist capsule wardrobe. Learn more in my guide!
Tunic Blouse | Longsleeve | Jersey Top | Lace Up Dress |  Dress | Tights | Jeans | Bag | Flats | Boots
For Sightseeing
When planning what to wear in Sicily in spring, keep in mind that the weather will fluctuate in the 40s-60s Fahrenheit.
You'll want to pack layers and plan for some cooler days, some warmer days, and some chilly evenings. A loose blouse, long sleeve top and short sleeve top give you plenty of variety for tops and can be layered if you're cold.
A pair of dark jeans or dark colored pants are good to pair with the shirts and some of the outerwear you'll need to bring.
You'll love these tips on what to wear on a rainy day while traveling!
The country is similar to Italy in style, although the coastal towns have more upscale shops and restaurants, so the style is a tad more upscale. This mean you'll want to be prepared with tights and a dress for some of those restaurants. That dress will also come in handy for wine-tasting at some of the marvelous vineyards around Mt. Etna.
Read our Italy packing list!
Many of the popular towns in Sicily are on the coast, such as Taormina, which has an ancient Greek theatre to view. Since the town is situated on a hill, it means that you will be walking up and down a large amount of stairs. Stylish ankle boots or good walking flats are recommended. (And a couple trips to the gym to prep those thighs and calves for the incline!)
Find out our suggested shoes to wear in Italy!
For sightseeing at the ruins, a casual outfit is recommended. There's quite a bit of walking and you'll want to be comfortable. Jeans and a shirt, or a casual dress and tights make a comfortable outdoor sightseeing outfit. Bring your rain jacket just in case!
Use packing cubes to help you organize and even compress your belongings to maximize your space!
 Sweatshirt | Rain Jacket | Scarf
For outerwear
If you plan to actually do a day hike around Mt. Etna you'll want to bring a fleece for colder days and evenings. A rain jacket and scarf are good to have with you as the weather will fluctuate.
On top of the volcano, it gets extremely cold. However, you won't need to bring a heavy jacket with you because you can rent one for cheap at the cable-car station.
They also have boots, and if you're planning on staying there awhile, that would be worthwhile. Your leather boots will be OK for a short period of time, but the longer you hike, the more rocks you'll feel in your feet!
Read these tips on choosing the best hiking shoes for various travel scenarios!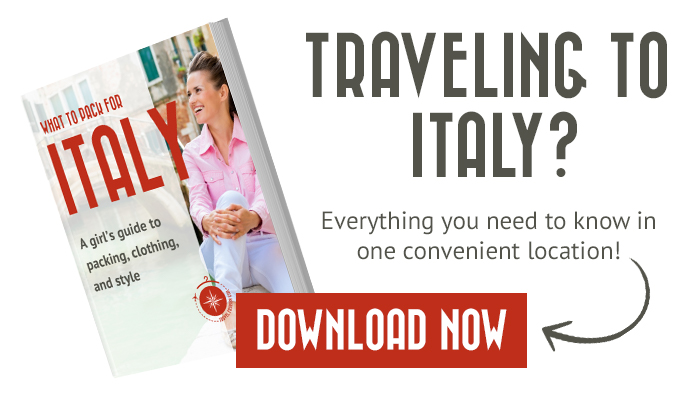 ---
What are your style tips on what to wear in Sicily in spring? Share and comment below!
---
To learn what to wear in Italy and Europe, please read below:
Suggested travel resources:
---
LIKE THIS PIC?  PIN THIS PIC TO SAVE IT!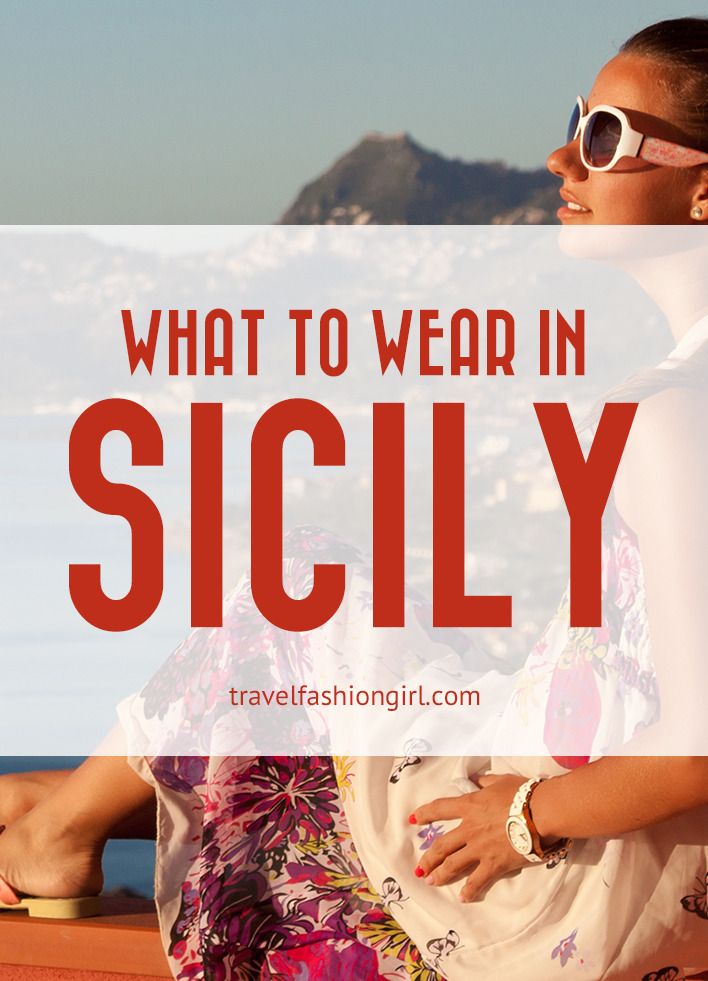 ---
Hoped you liked this post on what to wear in Sicily in spring. Please share with your friends on Facebook, Twitter, and Pinterest. Thanks for reading!
---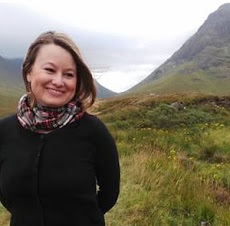 Author Bio: Nina Thomas is constantly looking for a beautiful view and a good adventure. Her travel highlights include horseback riding in the Ecuadorian Andes, hiking on top of Mount Etna in Sicily, and sheep-gazing in the Cotswolds. For more practical travel tips and ideas from a Central Ohio Girl, check out  Traveling with Nina or follow her on Twitter.
---