Support TFG by using the links in our articles to shop. We receive a small commission (at no extra cost to you) so we can continue to create helpful free content. As an Amazon Associate, we earn from qualifying purchases made on Amazon in addition to other retailers featured on the blog. Thank you, we appreciate your support!
Wondering what to wear in Nicaragua? Here's a list of all the essentials you need for various activities around this incredible destination!
---
What to Wear in Nicaragua
Written By: Niki Landry
---
This exciting Central American country is gaining steam as a top tourist destination.
Take a look at our Central America Packing List!
Like Costa Rica, it will soon be on everyone's radar but for now you can enjoy some of the perks before it becomes overwhelmed with travelers. If you are already set to visit this tropical destination, read our tips on what to wear in Nicaragua!
Colonial City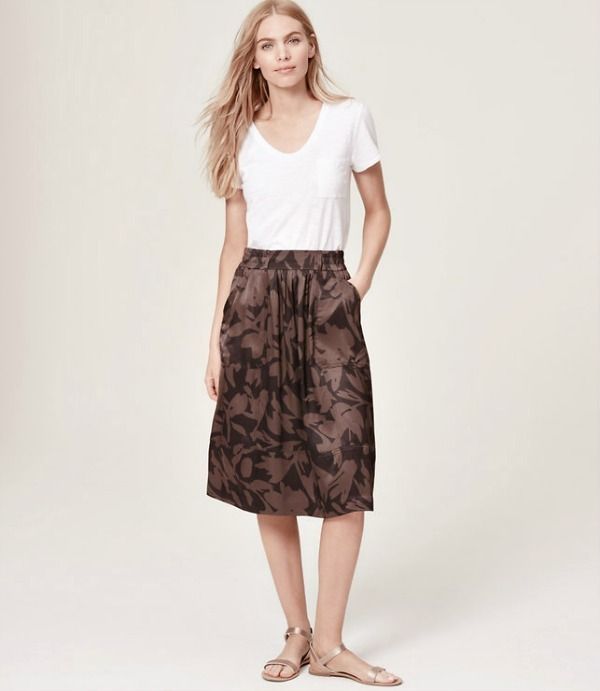 You will likely start your trip in one of the two colonial cities, Granada or Leon. While these areas are used to tourists, they still are conservative towns. Stick to longer bottoms and not too skimpy tops.
Maxi skirts, linen pants, loose and breathable fabrics are your best bet for the city. It's always better to dress more modestly as a traveler, so save your shorts and revealing tops for the beach towns.
Check out this stylish linen clothing perfect for hot weather travel!
Surfs Up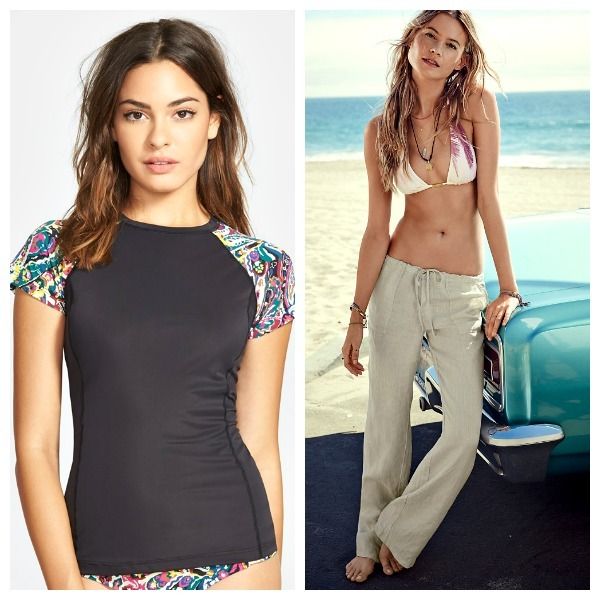 Short Sleeve Rashguard / Beach Pant in Linen
With two coastlines and water to spare, you are bound to make your way to a beach at some point during your trip.
If you are headed to the beaches specifically for the surfing, be sure to pack swimsuits that stay put and/or board shorts and a rash guard. If you are interested in learning how to surf, look into schools and beginner retreats located along the undeveloped beaches.
If surfing isn't your forte, you will still need to pack the essentials if you are visiting a beach or island. Make sure to pack a swimsuit, cover-up, sandals, sunscreen, towel or sarong, and sunglasses.
Two swimsuits that you can mix and match are more than enough for a few days spent at the beach. Choose a cover-up that isn't too short or sheer so it can be worn again sightseeing or dressed up for dinner. This is a perfect occasion to re-wear your linen pants that you brought for site seeing in the city.
Read about our favorite beach clothes for women!
Yoga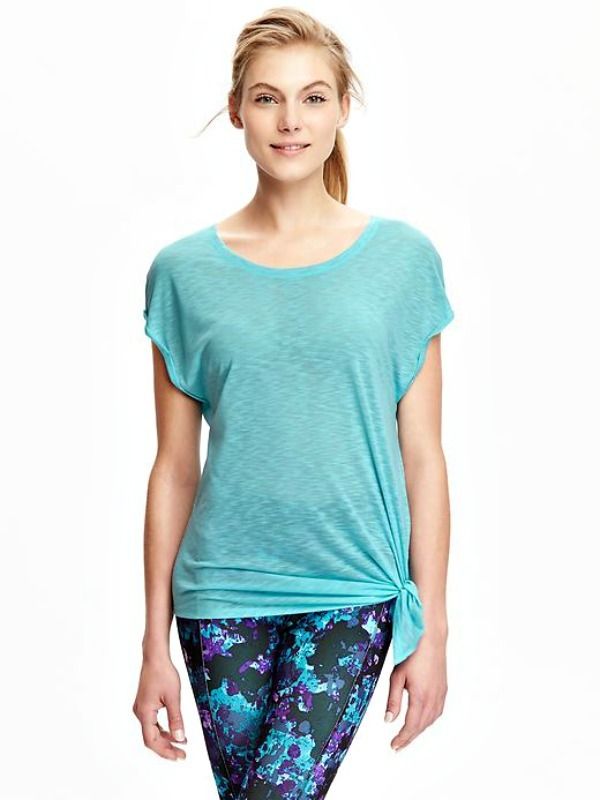 In addition to surfing, Nicaragua is home to a variety of yoga and wellness retreats. When planning what to wear in Nicaragua for these types of activities, try and select clothing that can double for yoga and other activities. Light, unrestrictive, and comfortable clothing with help you to get the most out of your time spent refreshing your body and mind.
Take a look at these cute workout clothes that work great when you're traveling!
Volcanos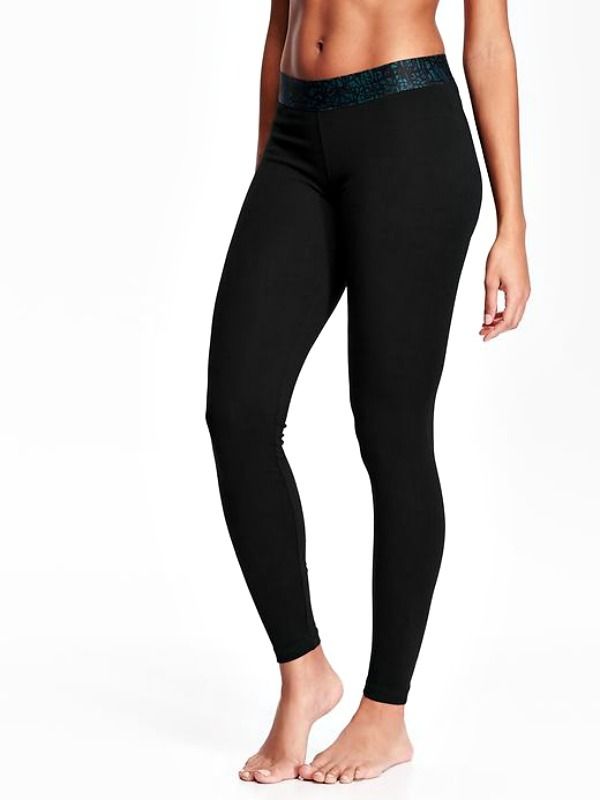 A popular activity while visiting Nicaragua is to sand board down a volcano, and it's something you'll likely not come across in other destinations. The sand, or more accurately gravel, can be abrasive so you will need to cover up. Long pants and shirts are advisable, and this is a good time to re-wear your yoga leggings.
Find out what you voted as the ten best leggings for travel!
Natural Hair and Make Up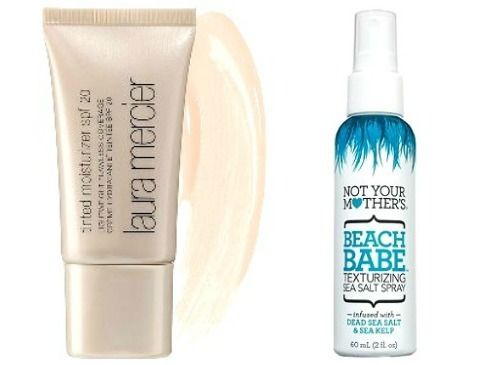 Tinted Moisturizer / Sea Salt Spray
Hard as it may be, any visit to a hot and humid destination calls for leaving most of your makeup and hair products at home. Bring only the essentials and try your hand at going all- natural during your trip.
For me, natural still means sea salt spray for my hair and tinted moisturizer and sunscreen for my face. If you have particularly unruly hair, bring along a hat to help keep it contained.
Here are some of the best hair products for travelers with unruly hair!
---
When visiting such a diverse and interesting country, you will want to be constantly on the move. Keep your luggage small and wardrobe minimal and you can spend more of your time enjoying Nicaragua.
What are your tips on what to wear in Nicaragua? Please share it below!
---
For more Central America packing list ideas, please read:
---
Hope you liked this post on what to wear in Nicaragua. Please share with your friends on Facebook, Twitter, and Pinterest. Thanks for reading!
---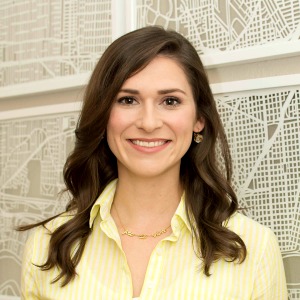 Author Bio: Niki is an interior designer and artist from Louisiana. In addition to her design work, she writes for local and online publications sharing her experiences and passion for travel. Niki is currently adding stamps to her passport while building her design practice, Niki Landry Designs. nikilandry.com  nikilandrydesigns  niki-landry-designs-llc
---