Support TFG by using the links in our articles to shop. We receive a small commission (at no extra cost to you) so we can continue to create helpful free content. We earn from qualifying purchases made to the featured retailers. Thank you, we appreciate your support!
Wondering what to wear in Mongolia? Keep reading to find out what one traveler packed for her one month adventure!
---
What to Wear in Mongolia
Written By: Jess Sern
---
This Mongolia packing list includes all the clothing I wore, whether or not I brought it from home. When traveling, I always acquire new clothing, either out of necessity or as a useful souvenir.
Mongolia is landlocked south of Siberia and north of China. Extreme weather occurs year-round. During June, 2014, I encountered high temperatures, wind, snow, hail, thunderstorms, and innumerable rainbows.
Read this post on how to pack for trips with mixed weather!
Most days I was comfortable wearing a t-shirt and jeans. In the Gobi Desert it was hot, and sometimes extremely windy, so I wore shorts and a t-shirt there. Much of my clothing is multi-functional, so I fit in with local culture as much as possible.
Want to look your best when traveling but still be comfortable. Read my travel tips to Pack Light Stylishly!
This are my tips on what to wear in Mongolia: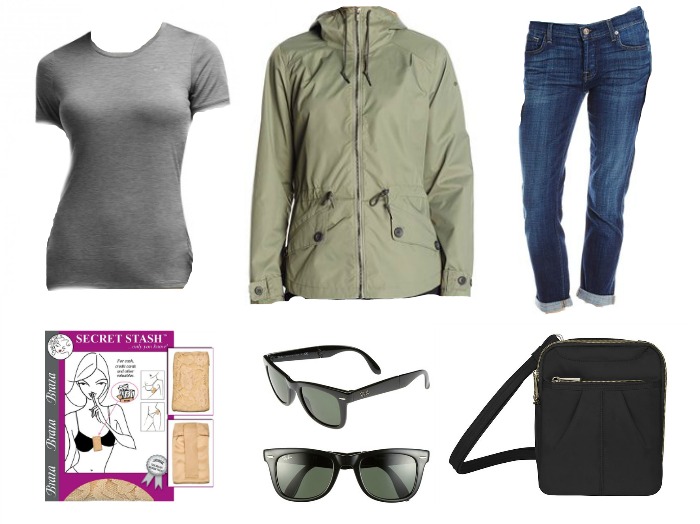 Tee | Jacket | Jeans | Sunglasses | Anti-Theft Day Bag | Secret Stash
ULAAN BAATAR, CAPITAL CITY
The capital city certainly has the largest variety of clothing, and it's the only place in the country where I saw women wear high heeled shoes. Roads are often paved, although the weather is harsh, so there are some potholes or gravel bits.
If you'll be doing any amount of walking, be prepared for disorderly traffic. Pedestrians do not have the right of way when crossing roads, even when their street light is green.
Weather: Varies by hour. Each time I left my host family's home, they insisted I take a jacket, even if it was hot outside. I was told that no one looks at the weather report, since it's unreliable.
What I Wore: Jeans and t-shirt. Jacket and sunglasses in windstorm. Pack your bag carefully, as pickpocketing is prevalent.
Add items like a money belt or Secret Bra Pocket to your packing list.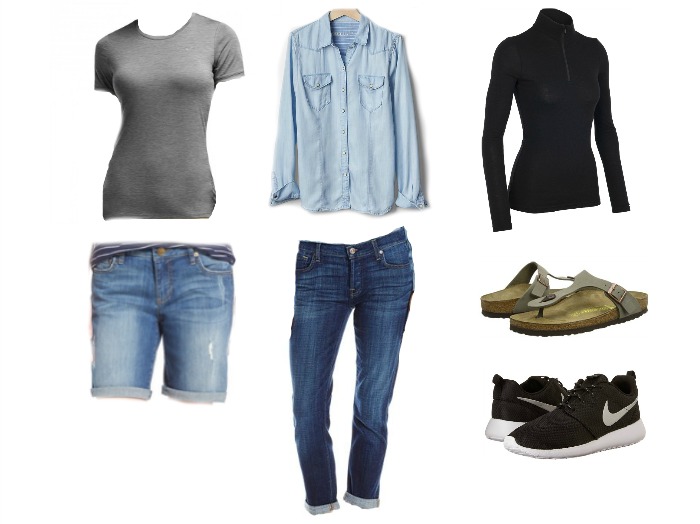 Tee | Shorts | Birkenstocks | Jeans | Long Sleeve | Chambray Shirt | Running Shoe
GOBI DESERT, SOUTHERN MONGOLIA
One of the coldest deserts on earth, Gobi freezes at night in some places, even in summer. In fact, you'll likely visit the glacier, which remains frozen through summer.
Your driver will cover the luggage stored in the back of the vehicle with a cloth to mitigate the amount of dust sneaking its way into every crevice.
Weather: Varies by zone – Warm or hot days. Cool or cold nights.
What I Wore: Day time: Shorts, t-shirt, sandals. Night time: Jeans and layers of shirts and thermal underwear with sneakers / trainers. Gloves, scarf, and hat on cold mornings.
Use packing cubes to help you organize and even compress your belongings to maximize your space.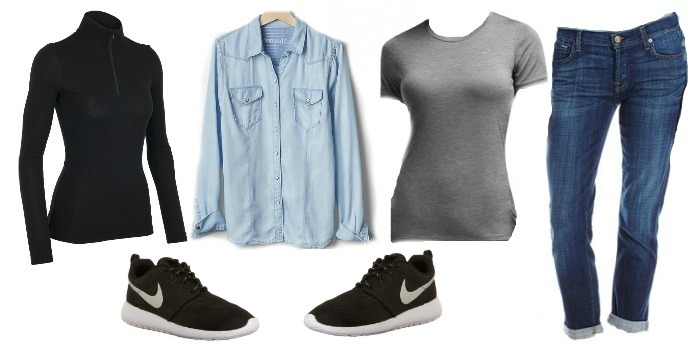 Chambray Shirt | Tee | Long Sleeve | Jeans | Running Shoe
CENTRAL MONGOLIA, INCLUDING ORKHON VALLEY
Orkhon Valley is recognized by UNESCO as a unique landscape. In comparison to Gobi Desert, the valley and surrounding area is lush and verdant.
Water is seemingly everywhere, as rivers flow through the landscape and are an adventure to cross by vehicle, horseback or motorcycle. Camels are nowhere to be seen, and horses are ridden everywhere by everybody.
I spent eight days horseback riding on the steppe ger-to- ger. I packed a lot of clothes, sleeping gear, and camera gear on the packhorse.
My guide asked me to carry his toothbrush, which was all he took apart from the clothes he wore. Yes, I felt put to shame for overpacking. My guides family loaned me a deel, and soon I bought my own. Details on this long robe are in the packing list.
Weather: Warm during the day and cold at night. Occasional thunder- and hailstorms. Short spurts of light rain almost daily. It snowed one night.
What I Wore Pre-deel: Daytime: Light long-sleeved shirt over t-shirt and jeans. Sneakers and belt. Nighttime: Jeans and layers of shirts.
What I Wore Post-deel: Same as above, except no more long-sleeved shirts. I wore my deel whenever I was horseback riding or cold.
Mongolia Packing List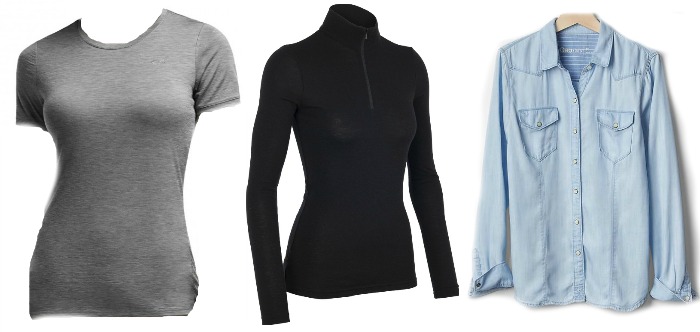 Tee | Long Sleeve | Chambray Shirt
CLOTHING
3 tees – Choose merino wool or another fabric that does not absorb odor. I prefer the Icebreaker brand, since it's not itchy.
1 each: thermal undershirt, mid-layer shirt, thicker thermal with a collar and front zipper. On very cold evenings, I layered all 3. At warmer times I layered 1 or 2 with a t-shirt.
light-weight shirt – for sun protection on hot days, so I could wear less sunblock cream. Since bathing was not available during most of my trip, I avoided putting on sunblock whenever possible apart from my face, since I always forget to re-apply it during the day.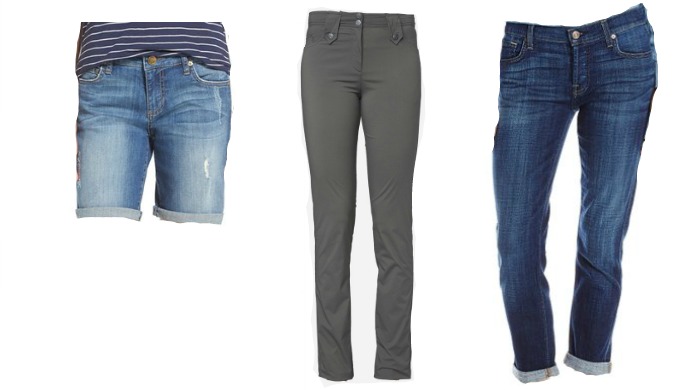 2 pants –  Jeans or other pants that are thick enough for horse riding and will keep you warm when layered with thermal underwear.

(choose from three of these options) Flip-flops | Sandals | Sneaker | Running Shoe
3 shoes – sandals, trainers, one additional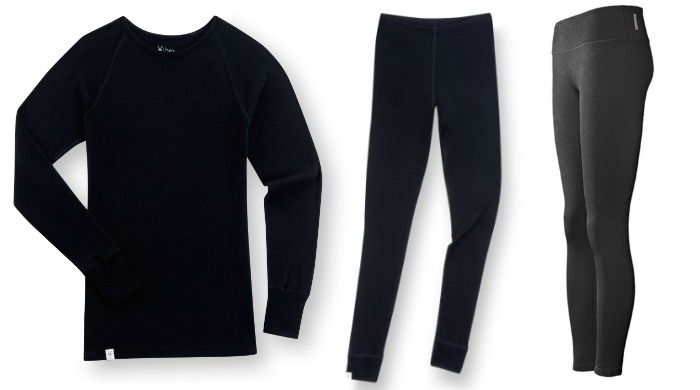 Thermal Top | Thermal Bottom | Leggings
1 top, 1 bottom thermals – For layering and for pajamas. You could be sleeping with strangers, since gers have 4 or 5 beds, and if you join a group tour, your tour group will share a ger when at ger camps (hotels in the countryside).
1 leggings– Extra layer for cool temperatures. Layer under pants.
Take a look at this round up of the best thermal underwear for women!

Wool Socks | Underwire Sports Bra | Strapless Bra | Seamless Panties
3-5 socks – Wool, not cotton. It gets very cold at night. And, when wet or sweaty, cotton gets cold. If they do get wet, dry them before re-packing. One day I packed them thinking I'd remember to dry them at my next destination in a few hours. Unfortunately, I forgot about them until the next day, and without telling you the details, I'll just reiterate: don't pack socks when they're wet.
1 sports bra – For car rides and horseback riding. Roads are the bumpiest I've ever been on — your head may hit the ceiling a few times. The horses I rode preferred trotting, which is their bumpiest gait.
2 bras – since there will likely be few days you won't be driving far or on a horse ride. Or, maybe you'll just be hiking
underwear – I took a pair for each day. Water for washing is extremely limited outside of the capital, and I'm a 1-a- day person.
Read this post on how to choose the best travel underwear!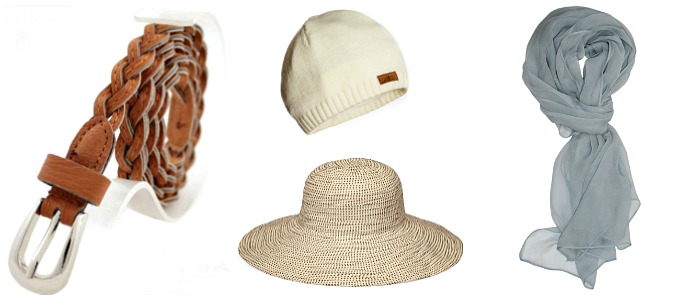 Leather Belt | Beanie Hat | Sun Hat | Silk Scarf
1 belt –  For loose pants, because cloth stretches when wearing the same pants many times between washings.
scarf – Use as a scarf on cold nights, belt for deel, shawl for sun shade in the car.
deel – This long-sleeved, shin-length robe comes in fancy and casual styles, and can be bought pre-made or custom-made to order. It also serves as a blanket. I highly recommend getting a deel. They are available at the Black Market Bazaar in Ulaan Baatar and other places.
While in UB, I did not partake in the nightlife, but was told that locals dress up, and that if I wanted to go, I should wear my fanciest, nicest little black dress. If you plan to go to the Discotheques, also bring an easy to pack, versatile dress like this, this, or this one.
ACCESSORIES AND TOILETRIES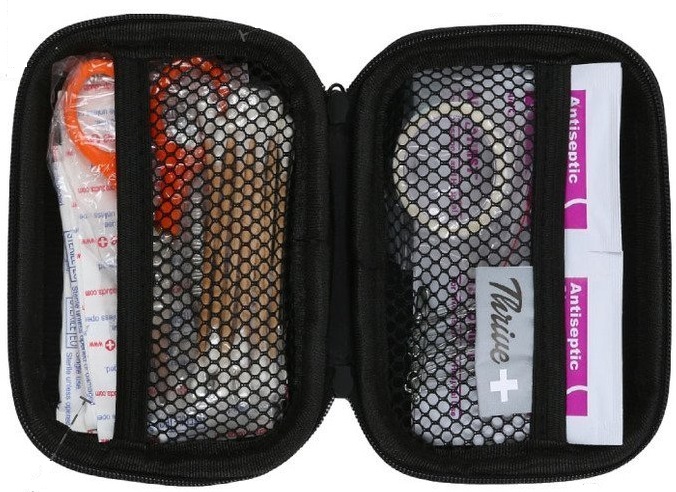 First Aid Kit – Mine normally includes 3 days of antihistamine pills, some aspirin, and a few band-aids. Mongolia is different. Bring your kit, if you're planning anything more adventurous than a van tour.
Tour drivers are not typically first-aid trained or supplied, to my knowledge. Healthcare and pharmacies are available in small towns, but small towns can be one to two full days' drive apart, or further, if your vehicle breaks down or gets stuck in the mud.
My kit, which is about the same size as a book, includes:
Coagulant – in case of a deep wound
Gauze and tape – multi-use
Splint – in case of broken bone, this can be tied on with any strip of cloth or gauze
Water syringe – for washing grit out of wounds or your eye
Latex or similar gloves – use them when dressing your own wounds or when someone's dressing yours
Prescribed medications: antibiotic; anti-diarrhea
Over-the- counter medications: pills for head cold; aspirin or other pain killer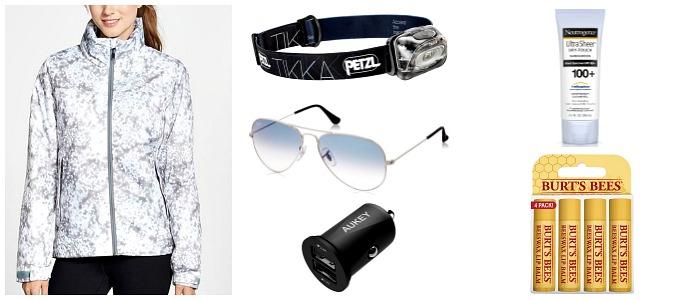 Waterproof Jacket | Headlamp | Sunglasses | Car Charger | Sunscreen | Lip Balm
Items specific to your personal needs:
Rain Poncho – When horse trekking, ensure it is tucked in tightly, so it doesn't flap and spook a horse. A rain jacket and rain pants is another option. I paid $4 for my poncho at the Black Market Bazaar.
Jacket – I had plenty of layers, so didn't need a jacket. Actually, I forgot to bring a jacket. Instead I used all my layers, rain poncho, and deel.
Headlamp – Mongolia is dark at night, and light switches aren't always next to your bed. Outdoor bathroom facilities don't have electricity.
Find out why a headlamp is one of our top travel essentials!
Cigarette lighter charger – For your phone or camera batteries requiring regular charging, bring a charger for use while driving. Many ger camps won't have charging facilities, but you'll likely be driving a lot.
Sunglasses, Sunscreen, & Chapstick –Bring your own, as not every type is available in Mongolia.
Glasses & contact lenses – Mongolia is very dusty. Bring backup glasses, if you wear contact lenses.
Toothbrush, hairbrush, razor, and other toiletry items.
Soaps and lotions – travel size bottles of shampoo, conditioner, etc. In my first 2 weeks in the countryside I bathed once in a stream, once in a glacier-fed river (yes, it's really cold!), and once I washed just my hair using a bucket of water.
Feminine hygiene products for your period – bring your own from home. For purchases in Mongolia, I suggest buying in the capital for the most options.

Sleeping Bag | Silk Liner | Sleeping Pad
SLEEPING GEAR
Sleeping bag liner – I have a silk liner. Buy it before you go, as I'm not sure this is available in Mongolia. It keeps your sleeping bag cleaner if you're dirty, and you warmer. Here are TFG's top picks!
Sleeping bag & sleeping pad – bring from home or buy at the black market bazaar.
Tent with ground cloth and rainfly – ensure it is completely waterproof. It's not fun when water drips on your forehead in the middle of the night.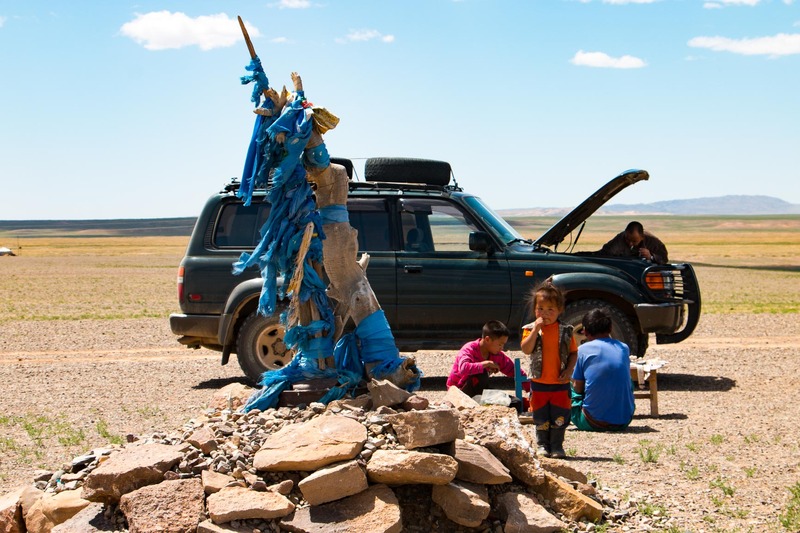 CAMPING AND LAUNDRY
Most, if not all, budget driving tours include some nights of camping. Also, any tour that travels by horse or on foot will include some camping.
Mongolia is sparsely populated, and even if you come upon people living in a place, they won't necessarily have sufficient space to lodge a tour group.
Rent camping gear from your tour agency, or buy your own at the Black Market Bazaar. The vast majority of tours passing through Gobi Desert include 1-2 nights of camping, because there is a part of Mongolia where there really isn't a hotel situation.
If you're not on a luxury tour, the tents are sleep on the ground style. In a ger, you will have a twin size bed, blankets, and pillow.
Although not necessary if you won't camp, bringing your own bedding is recommended. At the very least bring your own sleeping bag liner. Find out why they're a travel essential!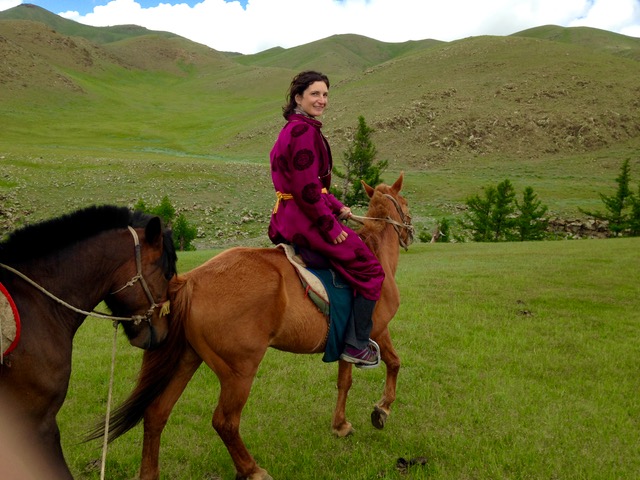 Laundry is not easy in the countryside, and this way water and a great deal of effort are saved. Help others avoid the extra work of washing bedding you used for just one or two nights.
Washing in the countryside is a time-consuming process. First, water is typically carried from a nearby lake or river to the washing place. For example, I washed my clothes once in a family's washing machine in a ger. (This was the only washing machine I saw during my 3 weeks outside of the capital. Everywhere else, I saw clothes washed by hand.)
My guide and I borrowed the family's truck, buckets, and water barrel and spent an hour collecting water from the river. The machine was powered by a gasoline generator, and I was charged $5 to wash one small load, including a lot of soap. Then, we hung my clothes to dry overnight.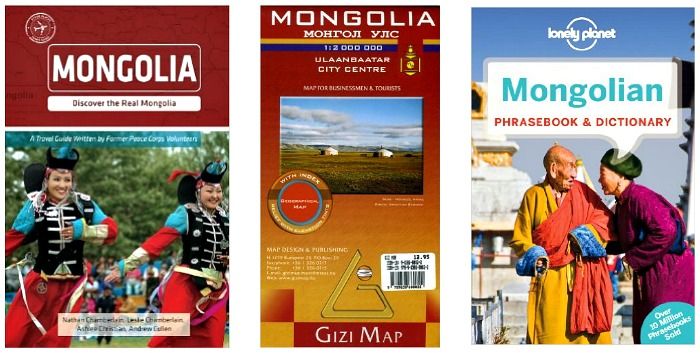 Guidebook | Map | Phrasebook & Dictionary
OTHER ITEMS
Guidebook – I chose Mongolia, published by Other Places Publishing based on this sentence: You will have few opportunities to bathe so you don't need to bring many toiletries. The authors lived and worked for years in Mongolia as Peace Corps Volunteers (USA government agency similar to Japanese JICA or British VSO). I'm a Returned Peace Corps Volunteer myself. In my opinion, we know and understand our country of service from a long-term perspective. We live, work, and relax with locals, and have a deep understanding of local culture. Also available on Kindle app.
Map of Mongolia – I was surprised that whenever other tourists saw me take out my map, they all asked to have a look. They hadn't brought one themselves, and if you join a group with a driver and no guide-translator, it is very difficult to know where you are going and the distances between the various places. Tour drivers know their routes and don't typically carry a map.
Phrasebook – similar to a map, I was surprised that I never met another tourist with a phrasebook. They are just so helpful for communicating with someone or just try speaking any word in Mongolian and seeing if anyone will understand you. No one ever understood me, due to my pronunciation, but I could show them the word. Literacy in Mongolia is very high.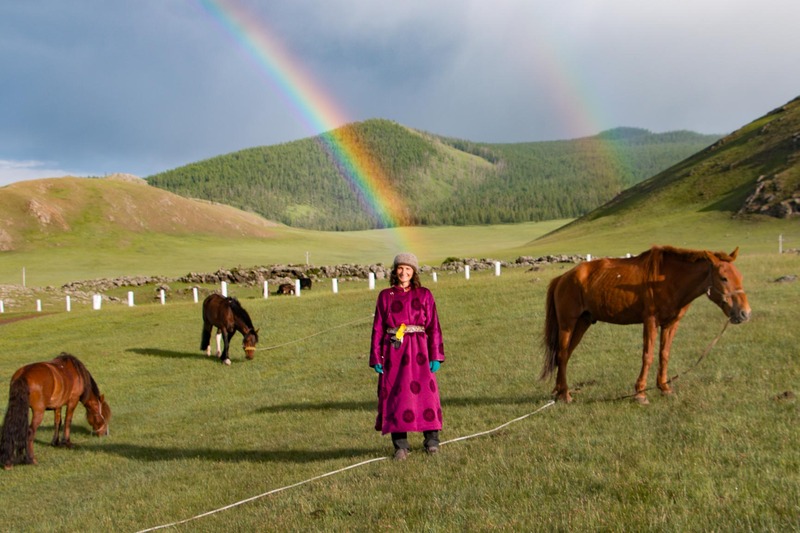 BUY IN MONGOLIA AS NEEDED
Candy – Mongolians love candy, and it's a great gift for your driver or people you meet. However, I found that they don't like American chocolate or candy. It's a different flavor. Buy it anywhere in Mongolia, instead.
Extra shampoo and soap – Western brands are available everywhere in single-use packets.
Wet wipes – Whether you want them to wipe your face or for feminine hygiene, western brands are available even in the countryside stores, so buy them as you need them.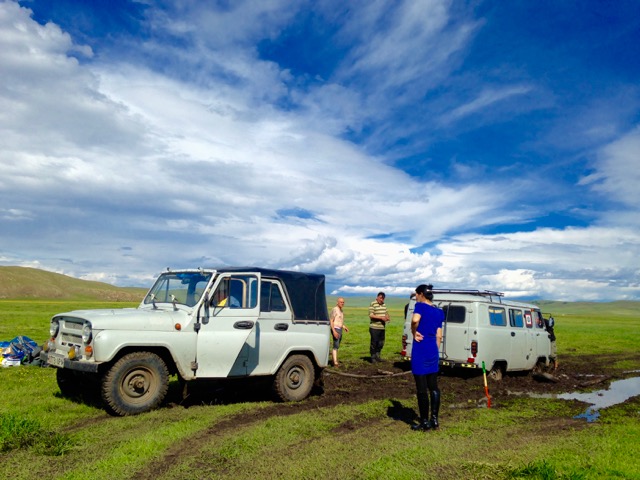 UNNECESSARY ITEMS
Horseback Riding Gear – Local people ride in jeans and fashion boots or shoes. I never saw a local wear a helmet, but then again, they typically start riding before they can walk. Little kids gallop bareback.
I rode without a helmet, and it was on my mind whenever I decided to gallop or a scary dog ran up barking at my horse. If I'd fallen and hit my head, I calculated that it would have been at least 3 days evacuation or a 1-hour helicopter ride to the capital.
Hiking Boots – Unnecessary. Riding horseback, you want the least amount of tread when using stirrups, so hiking boots won't help. Bring them if you're doing a long trek, or have weak ankles. Otherwise, sneakers are enough.
Hand sanitizer – Mongolians wash their hands all the time. There's always water for handwashing and teeth brushing. Just ask.
Water filter or UV Pen – Bottled water is available for sale everywhere. In the remote countryside, anywhere you stay will boil extra water to refill your bottle for the day. Just be sure to advise before they make breakfast, so they don't have to restart the wood burning stove. However, you should bring this if you plan on trekking without a guide and will be solo camping.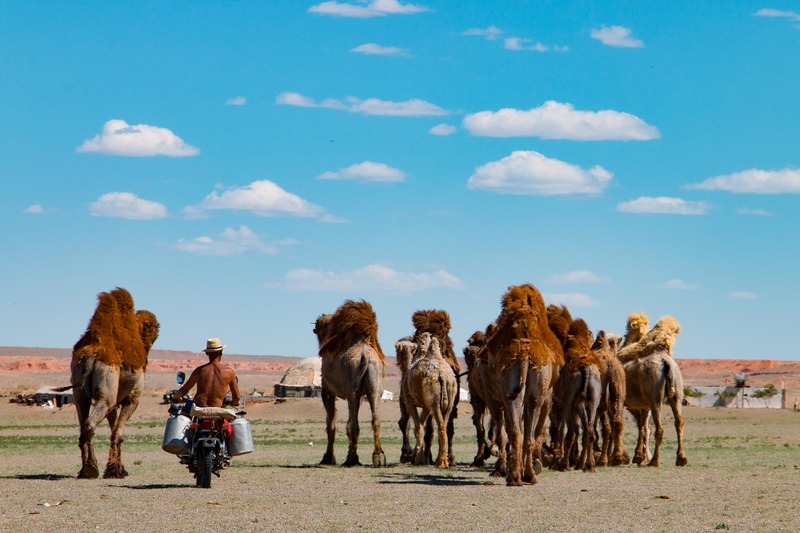 IMPORTANT TIP
Your hotel in UB will likely keep a small bag for you at no cost. Leave a clean shirt and pair of pants or shorts there. All my clothes were filthy at the end of my trip, having been worn for 3 weeks, and I had a busy day of sightseeing and meeting up with friends in the city before flying home. I felt terrible for the people who had to sit next to me on my flights home.
Other blog posts related to this packing list include Shopping at Ulaan Baatar's Black Market Bazaar and the toilet situation both in Mongolia's capital and in the countryside.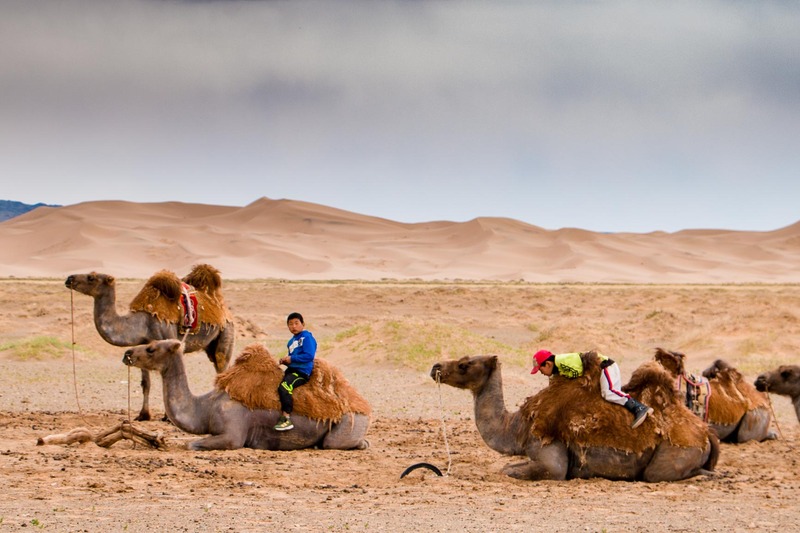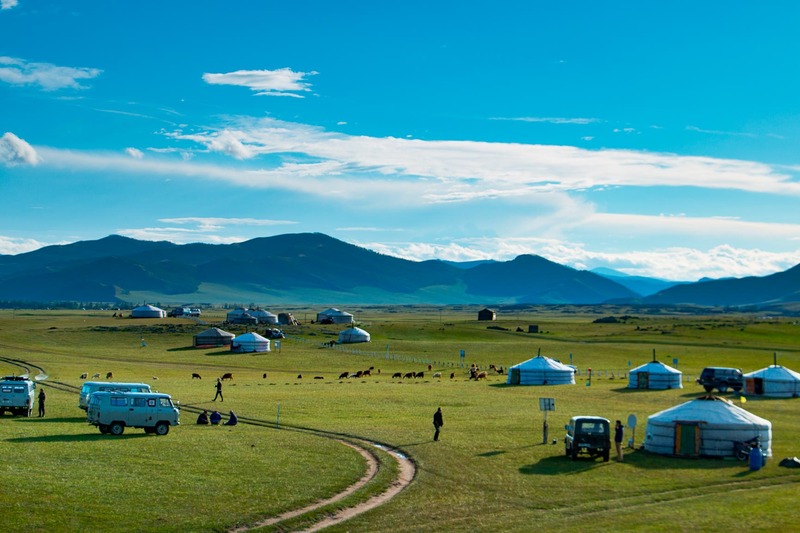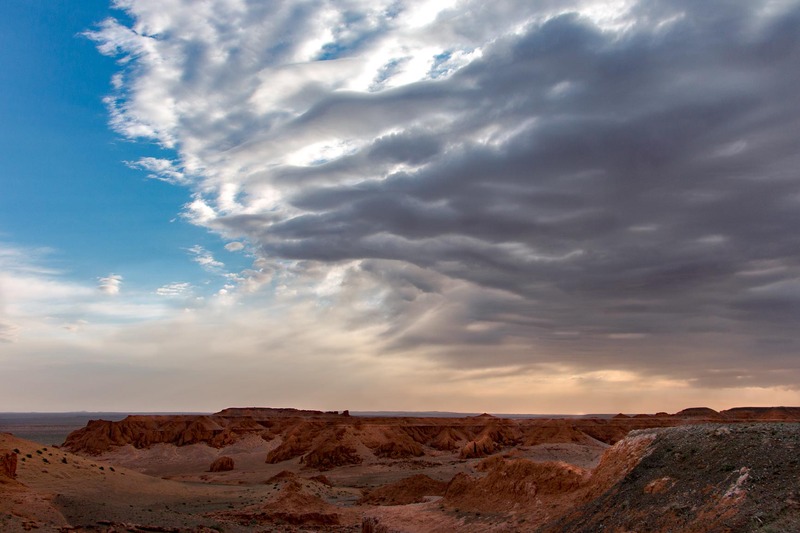 ---
What are your tips on what to wear in Mongolia? Share your tips below!
---
For more Asia packing lists, please read:
Suggested Travel Resources:
---
LIKED THIS POST? PIN THIS PIC TO SAVE IT!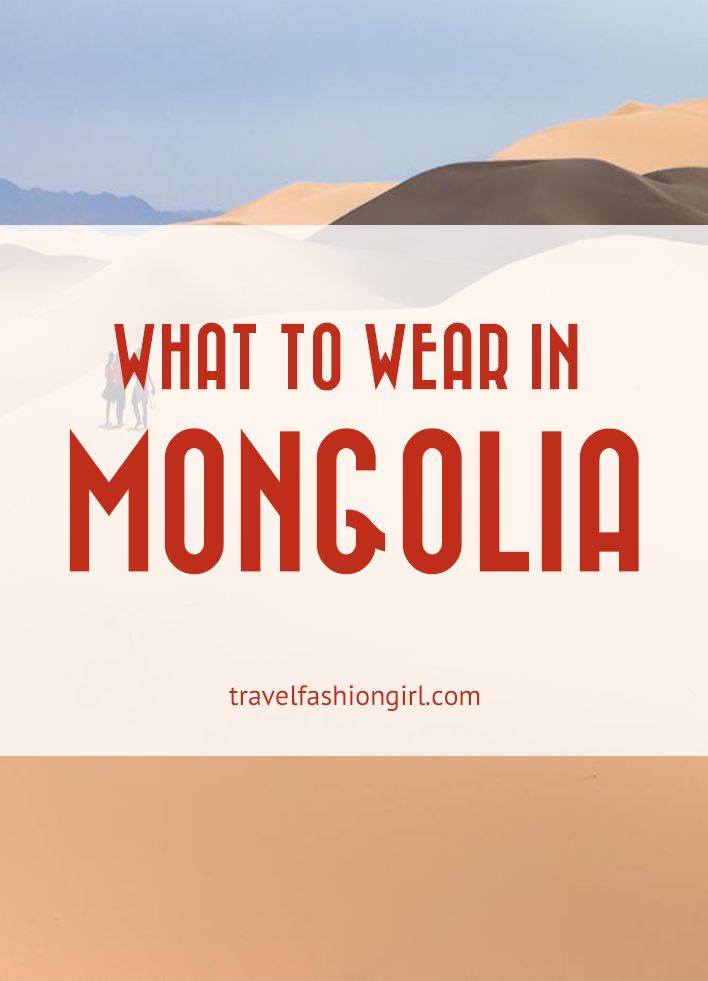 ---
I hope you liked these tips on what to wear in Mongolia. Please share with your friends on Facebook, Twitter, or Pinterest. Thanks for reading!
---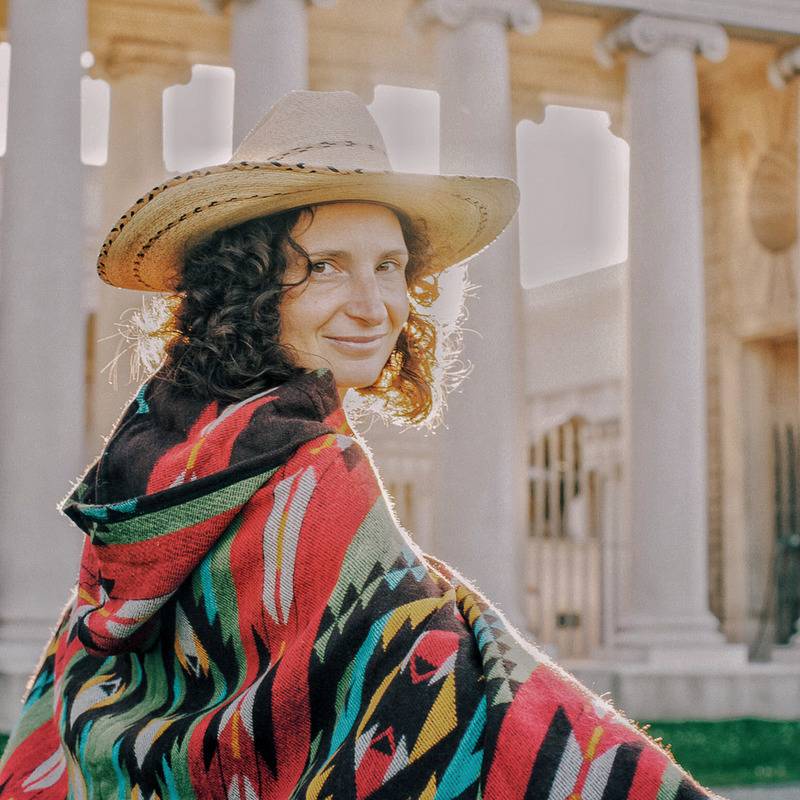 Author Bio:  Jess Sern, founder of Longest Bus Ride website. LBR is the go-to online resource for travel photography advice for anyone exploring the world with a phone or camera. She also publishes photography and stories of her worldwide solo travel journeys, including Mongolia, Maui, and Myanmar.
---