Support TFG by using the links in our articles to shop. We receive a small commission (at no extra cost to you) so we can continue to create helpful free content. As an Amazon Associate, we earn from qualifying purchases made on Amazon in addition to other retailers featured on the blog. Thank you, we appreciate your support!
Escaping to the Spanish island of Mallorca is the perfect way to rejuvenate your mind, body and soul. Beautiful beaches and narrow streets filled with shops await you on this island is best known for their picturesque views and their pastries.
While Mallorca is certainly relaxing, there is a certain dress code to adhere to on this posh island. Plenty of "high rollers" pass through Mallorca every summer, and this has clearly made a huge impact on the local fashion.
Read on to discover these top tips on what to wear in Mallorca!
---
What to Wear in Mallorca
Written by: Kelly Ella Maz
---
Forget the sundress
Wear good-fitting sheath dresses for dinner. A good tip to remember as you plan what to wear in Mallorca is to forget the sundresses and instead go for ones with a more fitted shape. With so many beautiful restaurants on the island you'll want to treat every night like a special event.
You'll want to look your best when you travel! Read my travel tips to Pack Light Stylishly! 
Look for an alternative to dresses
If you're looking for an alternative to dresses, try a cropped pant. Plenty of young women in Mallorca were wearing great pairs of pants with sexy tops for evening drinks and dinner. Printed ones are fun, and have a very youthful island vibe. You'll be comfortable enough to go from drinks to dinner to dancing!
Use packing cubes to help you organize and even compress your belongings to maximize your space.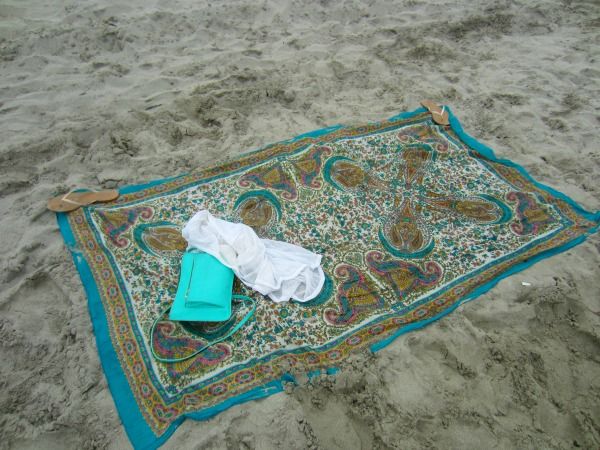 Look just like a local with beach blankets
Beach blankets are chicer than towels! You'll see lots of beach goers lounging on beautiful beach blankets instead of towels in Mallorca. Try an oversized lightweight scarf to get the look without packing a bulky blanket! Pick one with a boho-chic print and you'll look just like a local at the beach.
Leave your plain string bikinis at home
As you prepare what to wear in Mallorca, choose high-class bathing suits for lounging at the beaches or hotel pools. Leave your plain string bikinis at home, and opt for suits with embellishment and sparkle to fit in with the crowds. You're going to want to look fabulous while sipping on cava poolside…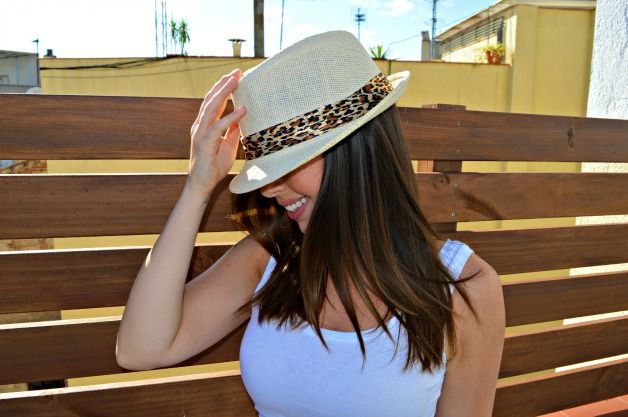 A Fedora hat hide your messy beach hair
A straw fedora will protect you from the sun, and hide your messy beach hair.
Summer months get incredibly hot in Mallorca, so give yourself some extra sun protection with a chic fedora! Cute hats work double duty by covering your less-than-perfect hair when you're transitioning from tanning on the beach to lunch on a terrace. Fedoras aren't easy to pack, so if you don't already own one just buy one in Mallorca! They're cheap and easy to find in any store around the island.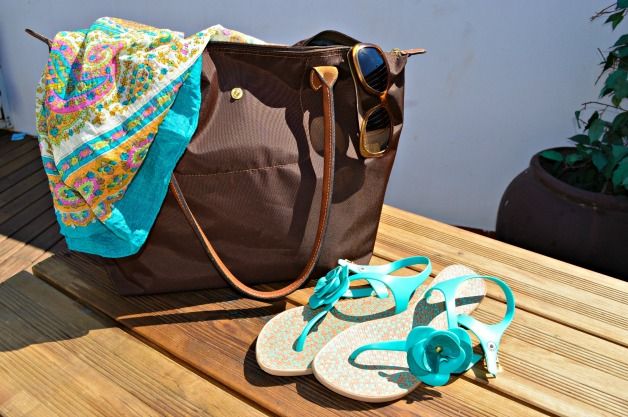 Flat sandals are your best choice
Flat sandals are best for navigating Mallorca's old streets. Surprisingly, even with the dressed-up dinner crowds you'll rarely see women in heels here! Invest in a high quality pair of flat sandals that are dressy enough for day and night. One great pair will easily take you from beach to cocktails.
Scarf is essential
A lightweight colorful scarf is essential item when planning what to wear in Mallorca!
You're bound to pass a few beautiful cathedrals while walking around cities like Palma, and you'll need that scarf to cover your shoulders if you want to enter them. Likewise, it can get pretty windy by the water at night so you can also use a scarf for warmth when you're walking home from dinner!
Add a killer beach bag
You'll need somewhere to store all the accessories you're bringing, so add a killer beach bag to your Mallorca packing list. A great beach bag that doubles as a purse is key for carrying your fedora, scarf and beach blanket! Again, pick one that easily takes you from beach to lunch and you'll never feel out of place.
Shop The Post
---

---
What are your top tips on what to wear in Mallorca? Comment and share!
---
For more packing tips for Spain, please read:
Suggested travel resources:
---
Hope you liked this post on what to wear in Mallorca. Please share with your friends on Facebook, Twitter, and Pinterest. Thanks for reading!
---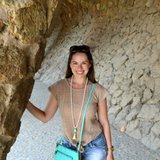 Author Bio: Kelly Ella Maz is a travel writer from Canada. Her passion for travel and worldwide experience led her to starting her own travel planning business and blog. She's currently living in Barcelona where she spends her days on the beach and her nights at local tapas bars. You can follow her travels at KellyEllaMaz.com.
---