Support TFG by using the links in our articles to shop. We receive a small commission (at no extra cost to you) so we can continue to create helpful free content. As an Amazon Associate, we earn from qualifying purchases made on Amazon in addition to other retailers featured on the blog. Thank you, we appreciate your support!
Wondering what to wear in Guam in Summer? We have all your packing essentials. Keep reading to find out more!
---
What to Wear in Guam
Written by: Lily Kim
---
A small American territory only 30 miles long and 9 miles wide in Micronesia, Guam's beaches have been voted some of the best beaches in the world by TripAdvisor and Fodor's, so pack your swimsuits!
The deep Marianas Trench near Guam is contrasted by its coral gardens and protective reef close to shore, which makes it an underwater paradise for snorkelers and divers. The wide variety of entertainment and activities includes beaches, bars, dancing, an aquarium, parks, and live music..
Because of the intense sun and humidity (85-95%), August is a hot, yet popular time to travel and explore Guam. The climate usually ranges from the low to middle 80s in the summer; accommodations are air conditioned. There are brief but almost daily periods of rain.
Travel Essentials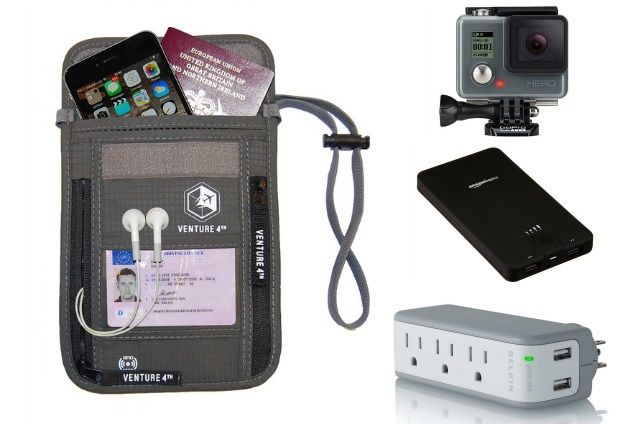 Passport Holder Neck Pouch / Camera / Powerbank / Travel Charger
Remember your driver's license as driving on Guam is easy and convenient for North Americans, although traffic can be heavy in the congested areas of Tamuning or Tumon.
Because a large American population resides on the island, major American banks offer ATM bank services, like those used on the mainland. Therefore, U.S. dollars are easy to acquire at banks, and credit cards and traveler's checks are widely accepted. Cash is useful to have on hand, of course.
Bring an underwater camera or smartphone camera accessories, and don't forget to pack a surge protector. Only larger hotels might have backup electrical generators for the frequent power outages on Guam.
What to Wear in Guam
Native Chamorros and American expats on Guam are mostly casually dressed in tank tops and shorts. For dressing "island style," these are some tips on what to wear in Guam: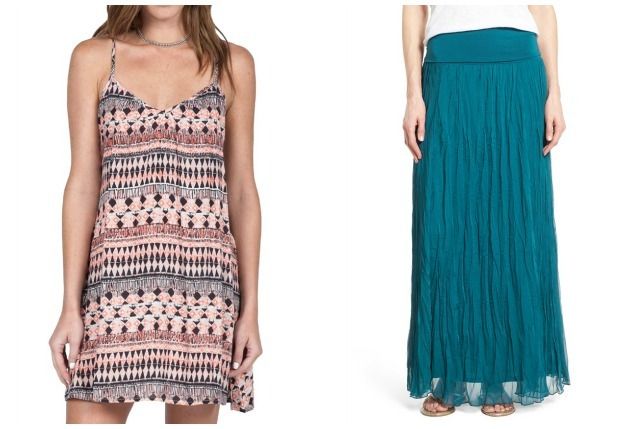 2-3 summer dresses or skirts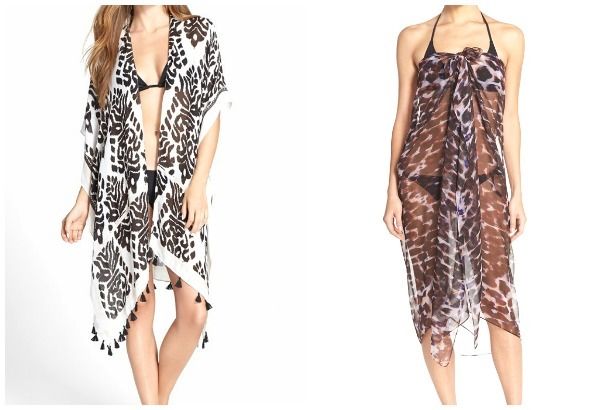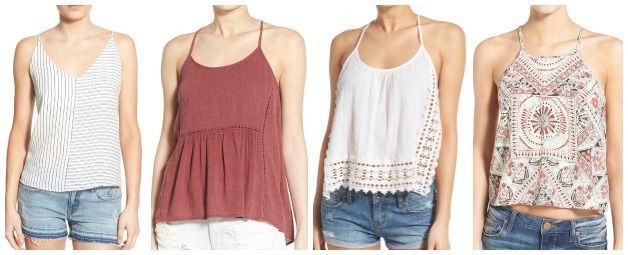 3-4 Strappy Tanks: Stripe Tank / Stitch Tank / Cotton Tank / Print Tank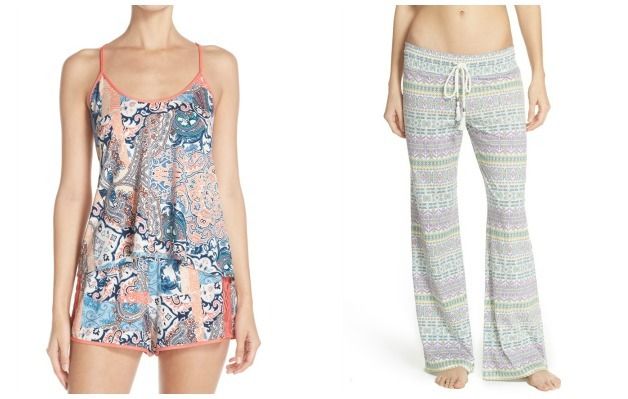 1-2 Sleepwear: camisoles & summery pajama bottoms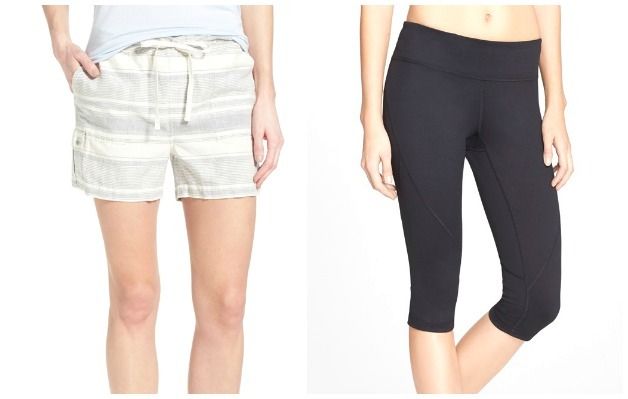 3- 4 Bottoms: shorts and capris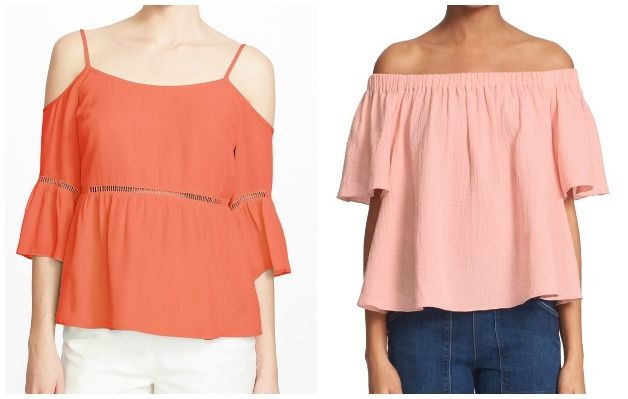 1-2 Bright Blouses: Peasant Top / Cotton Top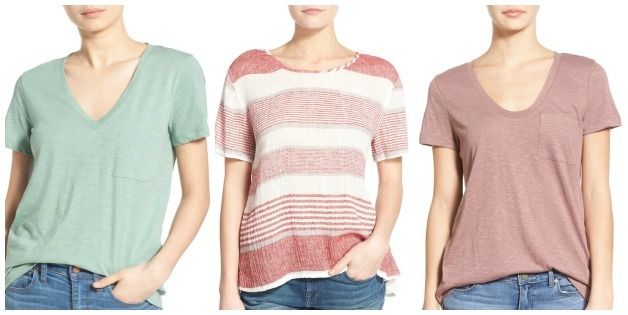 3 T's for walking or running on sidewalks in Tumon: Cotton V-Neck / Linen & Cotton Tee /  U-Neck Tee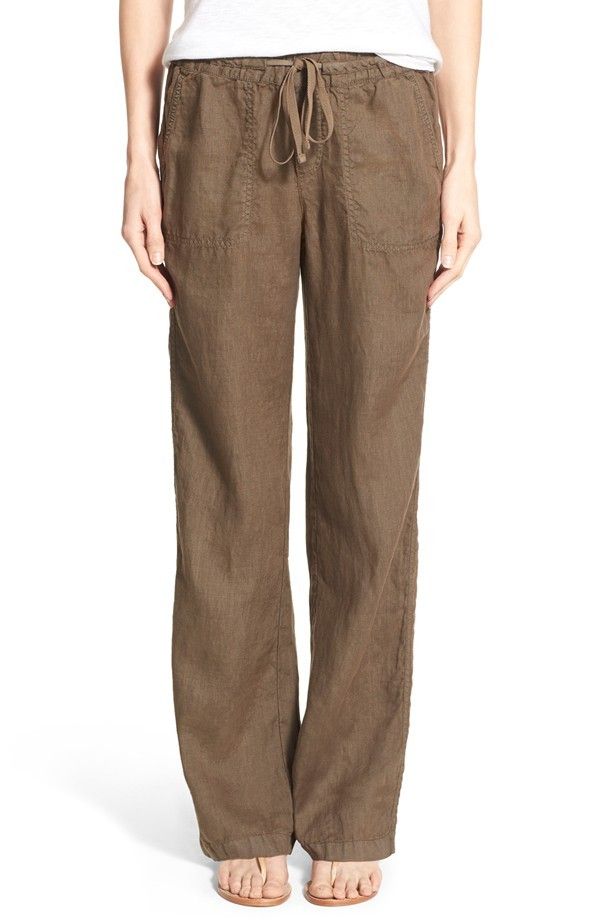 1 Additional Long Bottom: summery pants or jeans will protect legs from insects and branches while hiking.
For people who love the water: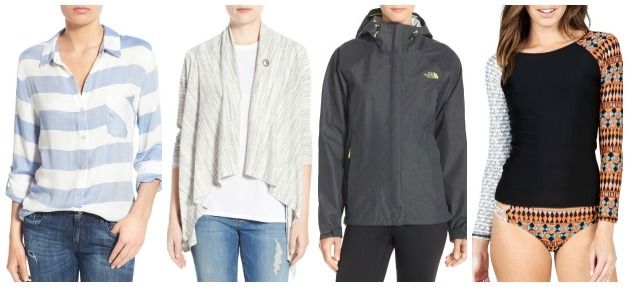 Button Front Shirt / Wrap Cardigan / Rain Jacket / Rash Guard
Wear a long sleeve shirt with sneakers for catching sunsets on Asan beach's rocky shelf below Asan Cave.
A light wrap can serve as a means of temporary rain cover for midday showers.
A light rain jacket will be useful for brief but heavy rainfall.
Along with bikinis, a second swimsuit is good for diving.
Pack a rash guard to prevent scrapes on coral branches underwater.
To enjoy the outdoors:

 Water Shoes / Snorkel Set / Boardshort
Bring dive gear or rent it.
Bring water shoes to walk to the reef at Ritidian during low tide, or to see the colorful marine life close to shore at Tanguisson Beach.
Try a closed-toe, breathable, rubber-soled footbed with Mary Jane strap, such as Teva Women's Northwater Sandal or Merrell Women's Azura Wrap Sandal. These are ideal to go from lunching to hiking in and out of the water at Talafofo Falls and Yokoi's Cave or at the Jungle River cruise and trek.
Like the locals, wear your summer pants and a tank top with walking shoes to see the Lonfit River Falls and 1997 Air Korea Memorial or Piti WW2 Guns park by Piti Village Church.
Alternatively, you might wear Crocs to go fishing near the docks early in the morning or just before sunset.
What to Wear in Guam: Accessories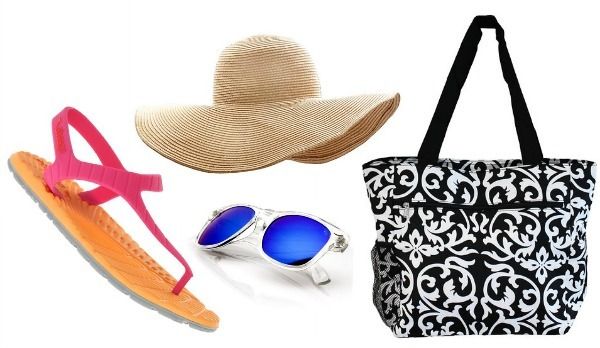 Zori flip-flops / Sunglasses / Wide Brim Hat / Beach Bag /
Guam is a snorkeler's and scuba diver's paradise, where surf shorts are seen on and off the beach strip.
Sandals like Zori flip-flops are commonly worn, but aren't ideal for exploring a cave with a flashlight at the beach. The beaches have lovely sunsets after supper, so bring wedge sandals and a belt or a sundress in your tote bag for a full day. Pack a pretty cover-up to wear near the beach over swimsuits.
Sunglasses are easy to find on Guam, but prescription lenses should be brought from home.
Tumon's hotels provide guests with beach chairs under umbrellas by the shore, but you'll still want to pack a wide brim hat.
What to Take to Guam: Toiletries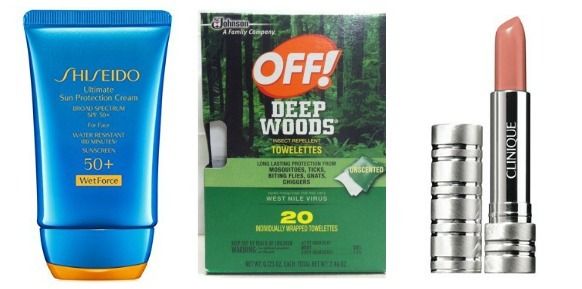 Shiseido WetForce Sunscreen / Insect Repellent Wipes / Lipstick
Toiletries ought to be suitable for full days of sunlight and humidity. Shiseido WetForce sunscreen is non-comedogenic and will stay put, despite heavy perspiration.
Mosquitoes can be bothersome, so it's a good idea to pack a box of insect repellant towelettes for frequent application.
You'll also need to pack "frizz" and styling primers for blow drying (with regular 110-volt electrical outlets in most units.)
Prophylactic drugs or Dimenhydrinate in time release form can help with seasickness while boating, and tweezers will be useful if you step on coral. If you forget your prescription medicine, drugstores are easy to find and can refill from photocopies of prescriptions at home.
Guam has comfortable amenities and offers plenty to explore on the island and in the Pacific Ocean. You'll be glad that you went…with just the right packing!
---
What are your tips on what to wear in Guam? Please comment!
---
For more South Pacific packing tips, please read:
Suggested travel resources:
---
LIKE THIS POST? PIN THIS PIC TO SAVE IT!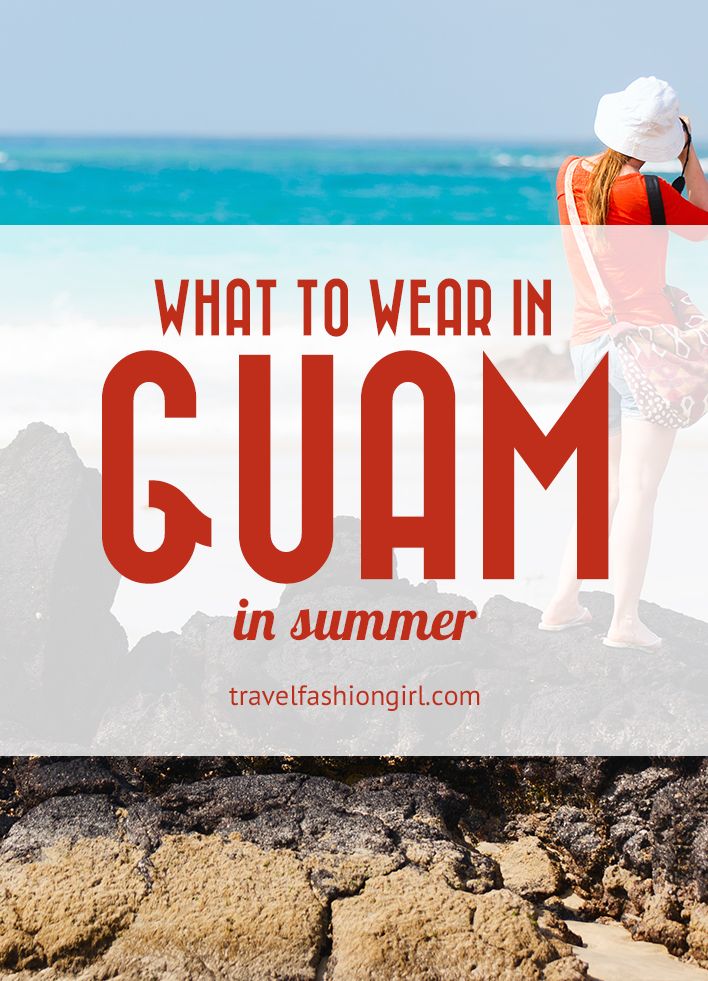 ---
 Hope you liked this post on what to wear in Guam. Please share it with your friends on Facebook, Twitter, and Pinterest. Thanks for reading!
---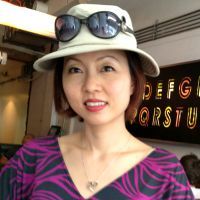 Author Bio: Lily An is a Canadian educator and Vancouver-born nature enthusiast. When she isn't working or traveling, she is likely to be skiing, diving, or mountain biking with her family.
---