Support TFG by using the links in our articles to shop. We receive a small commission (at no extra cost to you) so we can continue to create helpful free content. We earn from qualifying purchases made to the featured retailers. Thank you, we appreciate your support!
Wondering what to wear in Ecuador? From the Amazon to the Andes, and the beaches to the islands – we've got it all! Keep reading to find out what clothing, shoes, and gear to bring.
---
What to Wear in Ecuador
Written by: Tammy Lowe
---
Ecuador is an incredibly beautiful country with completely different climate zones depending on where you are going.
Temperatures are usually colder at higher altitudes and warmer along the coast and in the Galapagos Islands. The Andes, on the other hand, can experience four different seasons in one day.
Always check the weather forecast before you leave for each location on your trip. Once you've researched the weather, you can focus on creating a travel capsule wardrobe
The packing list below can help you plan what to wear in Ecuador based on your travel destinations within the country:
The key to traveling light is to use packing cubes to help you organize and even compress your belongings to maximize your space.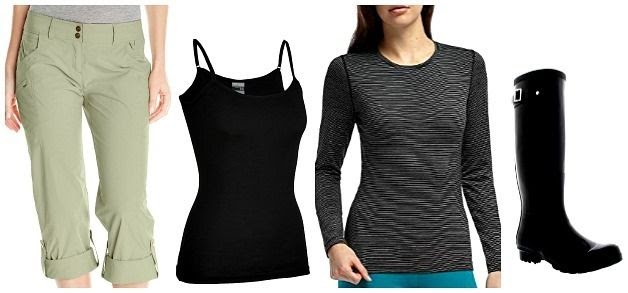 Pant | Cami | Long Sleeve | Boots
In The Amazon
The Amazon rainforest is, as the name suggests, very rainy and also very humid. Generally speaking, nothing dries in the jungle, so if you get wet you will stay wet, unless you bring some super high-wicking clothes–for example Icebreaker clothes or Lycra.
If you are going on a jungle trek, your tour operator usually provides you with rubber boots to keep your feet dry and free of trench foot. (Check with them so you don't pack this unless you have to.)
The jungle is heaving with creepy crawlies, especially mosquitoes, so to avoid getting dengue fever or malaria, bring jungle-proof mosquito repellent.
During dusk and dawn, you should wear long sleeves and trousers, as mosquitoes are most active during those times. Check if your lodge has mosquito nets over the beds and if they don't, consider bringing a travel size net from home.
If you are going on an expedition or trek you may want to check out my packing list for jungle treks.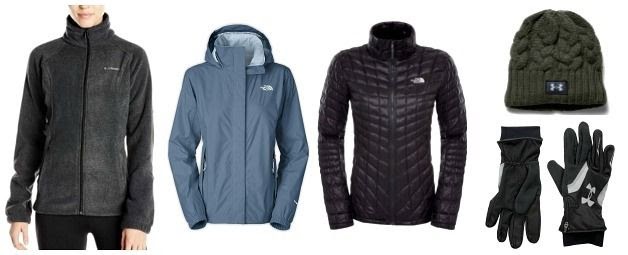 Jacket | Rain Jacket | Hoodie | Beanie | Gloves
In The Andes
The Andes in Ecuador are spectacular. But as with any mountainous region, the weather can change from one minute to the next and all the wonderful views can quickly disappear.
When I hiked the Cotopaxi volcano, for example, I started off wearing a t-shirt but once I reached an altitude of 4,800m, I had to wrap up in my fleece, windproof rain jacket, gloves, and woolly hat.
If you are staying in the Andes region, then you also need to prepare for very cold nights. Some hostels have wood-burning ovens but once the fire goes out during the night, it will soon get bitterly cold.
I often had to sleep in fleece trousers and various top layers, including an ultra down jacket, a woolly hat, and gloves, to keep warm in Quilotoa or Cotopaxi National Park, so you may want to consider taking these, too.
Learn about the secret to packing light and staying warm.

Bikini | Thong Sandal | Straw Hat | Sunglasses
At The beach
Ecuador boasts some lovely beaches in the west of the country. As with most beach towns, the weather there is warm and sunny throughout the year. All you need to bring is your bikini, sunscreen, sunglasses, flip flops, and a sun hat, and you're all good!
TFG recommends: Ipanema sandals look great on the beach and in the city!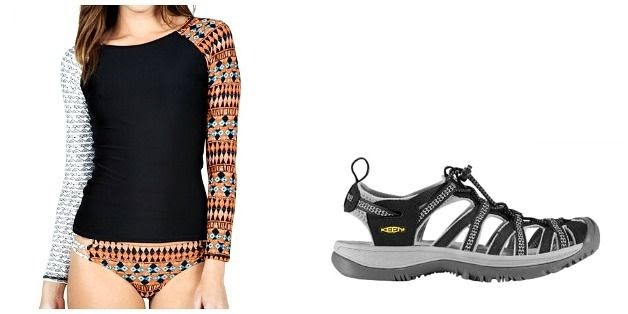 On The Galapagos Islands
The Galapagos Islands enjoy warm and dry weather year round, with an average yearly temperature of a balmy 28°C/82°F. Short sleeved shirts and trousers are perfect for this weather.
As some of the terrain is quite rocky, I wore my Keen trekking sandals, which were pleasant in the warm weather while protecting my feet.
If you are planning on diving or snorkeling, then you may want to consider bringing a rash guard or your own wet-suits, if you have them. I had to wear a shorty wet suit when I went snorkeling in April even though it is considered the warm season, but I saw many hardier people happily swimming away in just their swimsuits.
For more tips, please read this Galapagos packing list.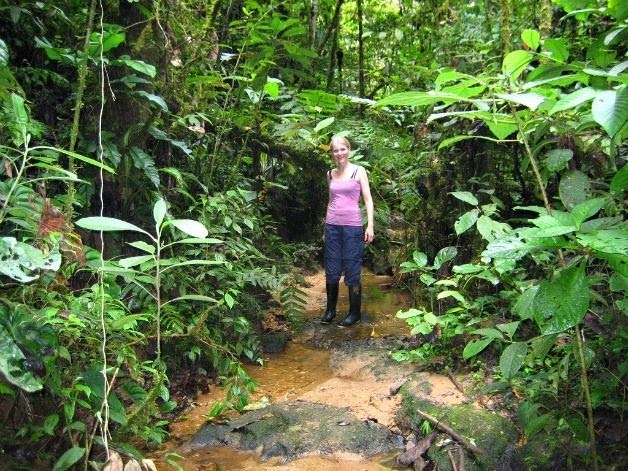 ---
As you can see, the content of your travel wardrobe largely depends on where you'll be going, but hopefully this list can aid you in what to pack.
What are your tips on what to wear in Ecuador? Share in the comments below!
---
For more South America packing tips, please read:
Suggested travel resources:
---
LIKED THIS POST? PIN THIS PIC TO SAVE IT!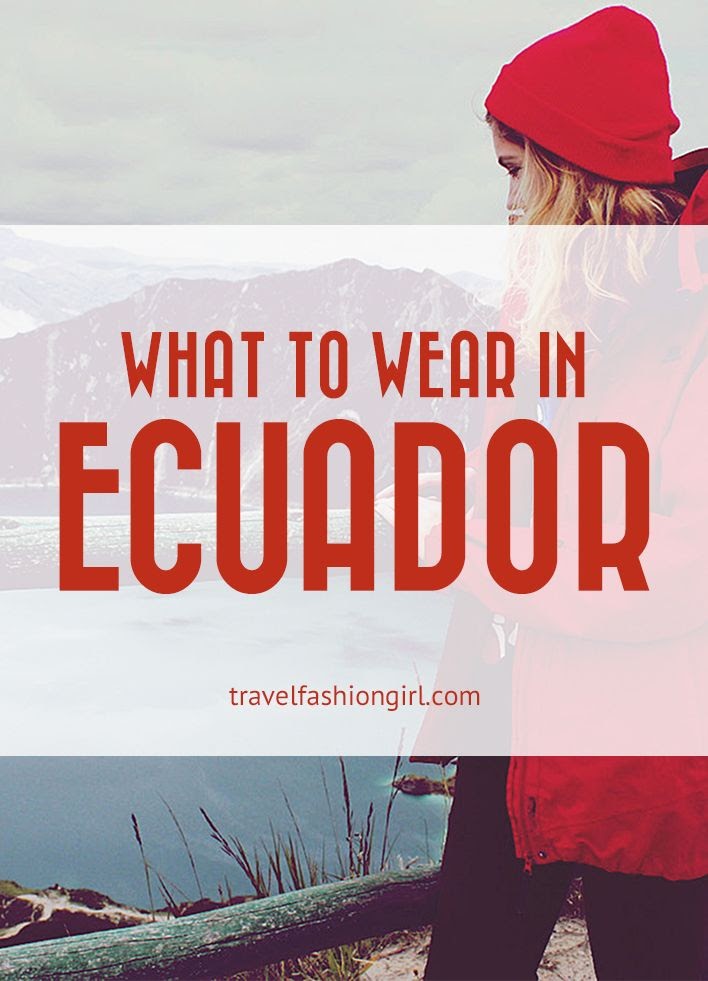 ---
Hope you liked these tips on what to wear in Ecuador. Please share it with your friends on Facebook, Twitter, or Pinterest. Thanks for reading!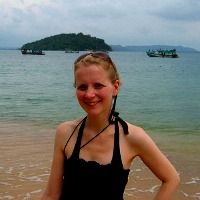 Author Bio: Tammy is a travel blogger and adventure junkie. She has endured the Everest Base Camp trek, abseiled down a skyscraper, cycled down the world's most dangerous road, and trekked through the mosquito infested Amazon jungle. You can follow her adventures on her blog Tammy & Chris on the move or on Facebook, Twitter, Instagram, or Pinterest.
---