Support TFG by using the links in our articles to shop. We receive a small commission (at no extra cost to you) so we can continue to create helpful free content. Thank you, we appreciate it!
At the core of every capsule wardrobe there are certain pieces of traveling clothes that every woman should own. Find out what they are and for the ultimate guide to creating a capsule wardrobe for travel, read Pack Light Stylishly!
---
Traveling Clothes for Women
Written By: Niki Landry
---
Everyone has their favorite clothing items, the pieces you reach for time and again even though you have a closet full of new and trendy items. My travel wardrobe is no different, and I have formulated a set of traveling clothes that come along with me on every trip. They are the tried and true items that I can't travel without.
❶

 Poly Cotton Blend Tshirt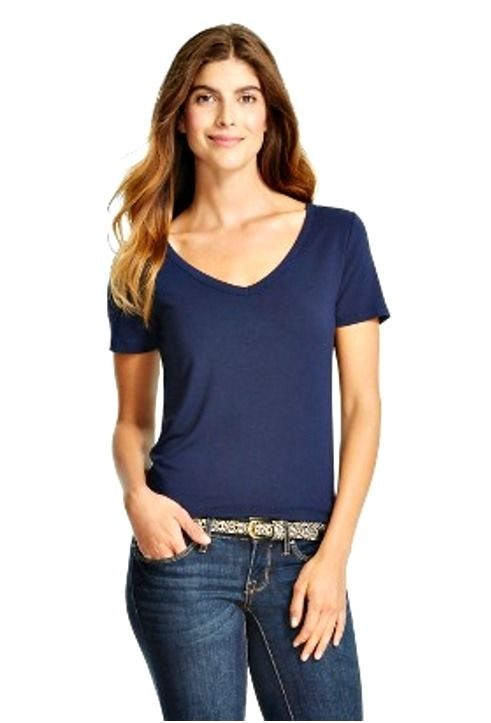 Of course t-shirts will top the list of travel staples. My fabric of choice is a synthetic natural blend, and the color is whatever I'm feeling at the time. Inevitably a striped one always makes it into my bag.
It is definitely the item I wear the most, and I try and upgrade its basicness whenever necessary. I tuck, tie, and knot the top, or combine it will a fun necklace or scarf. So many possibilities in so simple a garment. I usually source my shirts at Target, Gap, or Old Navy, and I can never buy just one.
❷

 Leggings
I can't survive without my leggings. Whether it is a nice stylish pair for the city or an athletic brand for hiking they are my favorite comfy bottoms. I wear them on travel days, pair them with every shoe imaginable, and top them with any and every shirt. I am a huge fan of the Athleta brand leggings, and I love that I am able to easily transition the style below into very different activities.
Take a look at what you voted as the ten best leggings for women that travel!
❸

 Button Down Shirt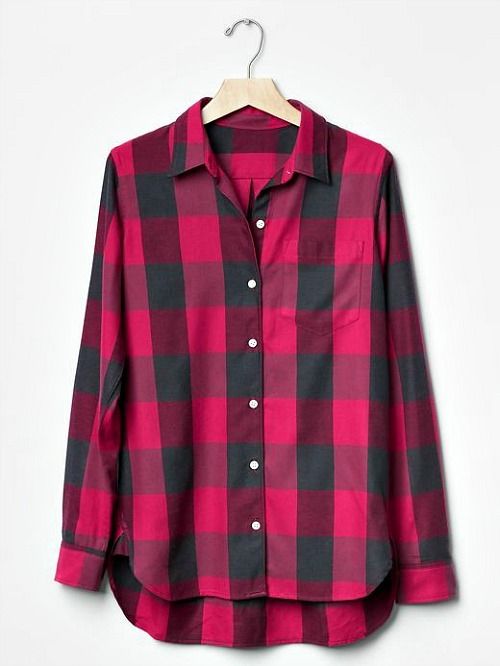 In the effort to always look pulled together and comfortable, the button-down shirt is my friend. Sleeves rolled up or down, tied or tucked in front, and paired with skirts, jeans, or leggings I can always count on my button-down shirt. At home I opt for white, but I prefer something a little less prone to stains while traveling.
❹

 Slim Fit Jeans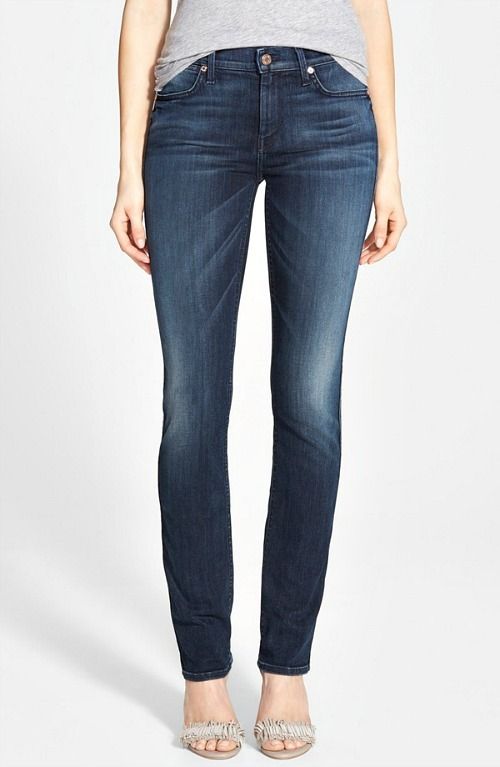 When traveling unless I'm going to a place with a super humid tropical climate, I always pack a pair of jeans. Instead of opting for the popular super skinny style, I find a slim fit to be more versatile. I think they look better when dressed down or for a more casual outing, but still can be dressed up when needed.
Contrary to some of my other traveling clothes, I bring the most high quality pair I own which also tends to be the most expensive. I like to wear jeans because of their high tolerance for stains, which makes it easy to go long spans between washes. A pair that stretches out and becomes baggy after one or two uses defeats this purpose.
Find out how to choose the best jeans for travel!
❺

 Comfy Dress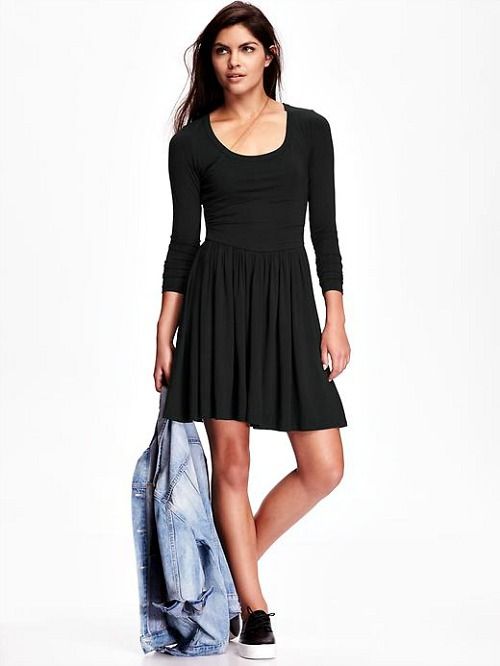 I could live in a lightweight no-wrinkle dress. I usually buy them in my favorite solid neutrals navy, gray, or black, and I like to source inexpensive styles at Old Navy. So even if they get worn to destruction, I don't feel bad about it. I can add jewelry, scarf, or jacket to change up the look, or pair it with stylish sneakers for a more casual day.
The simple silhouettes make them a perfect base for layering in colder destinations. These dresses are an easy stress free outfit, and I pull mine out of my backpack to wear more often than I probably should. I can usually go a whole trip without washing, and they never need an iron.
Find out some of our favorite travel dress styles!
---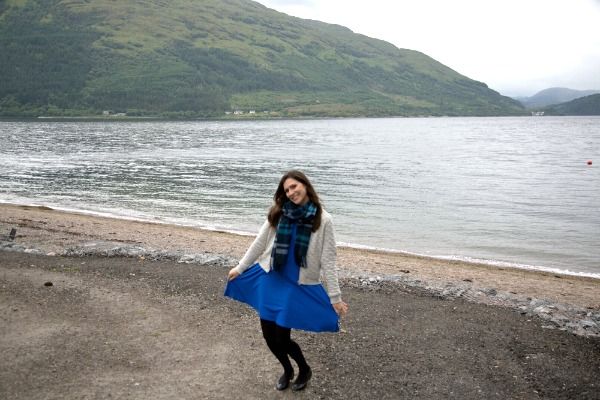 ---
What are your favorite traveling clothes? Please share it below!
---
For more tips and ideas on traveling clothes,  please read:
---
Hope you liked this post on Niki's favorite traveling clothes. Please share with your friends on Facebook, Twitter and Pinterest. Thanks for reading!
---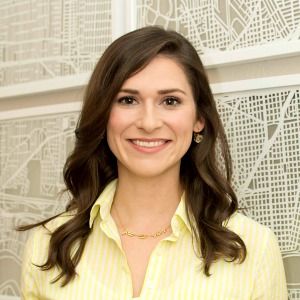 Author Bio: Niki is an interior designer and artist from Louisiana. In addition to her design work, she writes for local and online publications sharing her experiences and passion for travel. Niki is currently adding stamps to her passport while building her design practice, Niki Landry Designs. nikilandry.com  nikilandrydesigns  niki-landry-designs-llc
---