Support TFG by using the links in our articles to shop. We receive a small commission (at no extra cost to you) so we can continue to create helpful free content. As an Amazon Associate, we earn from qualifying purchases made on Amazon in addition to other retailers featured on the blog. Thank you, we appreciate your support!
When I started traveling in 2008 I came fresh from the fashion industry and felt stylishly appropriate for any destination. From Egypt to Jordan, Zimbabwe to Peru, I felt on point with my fashion sense in my first year on the road.
Despite the fact that I'd already traveled around the world and back, in 2009 I decided to take an "official" RTW trip and I learned about the term "travel clothing" – this was the beginning of my fashion end.
---
The Travel Fashion Mistake You Should Avoid
---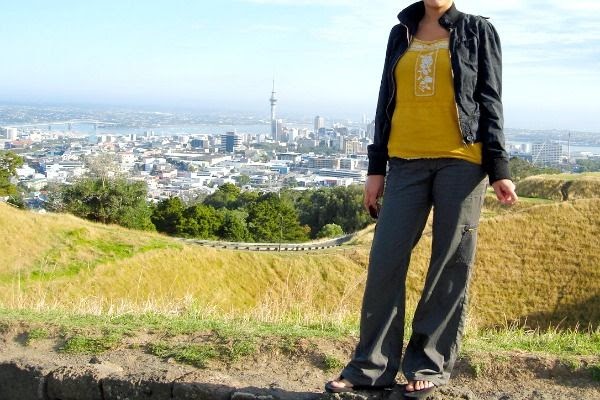 I'd been traveling for 2 years blissfully ignorant of any travel clothing rules. As I researched the gear I would need for my big trip, I learned about packing lists that dictated that I pack quick dry tees, one long sleeve moisture wicking top, waterproof jackets, and a pair of convertible pants that I could also wear as shorts.
Following these rules I believed would better prepare me for this adventure, I went to REI and diligently ( reluctantly) purchased clothing that looked disgustingly hideous. But hey, I needed travel clothing right? Fashion wasn't relevant when you're taking a year long trip around the world!
Well, as it turns out, those packing lists I read were written by men who have the ability to wear their underwear multiple times and can still look half decent in travel clothing especially with a rugged beard and uncombed hair.
I received my brutal awakening at the first stop of my RTW trip when it was time for a night out in Fiji and the only dress I had was an old boxy one I brought based on the recommendation from other travelers: bring old clothing you can give away at the end of your trip. All the other girls had  lovely summer dresses, shimmery makeup, and cute sparkly sandals.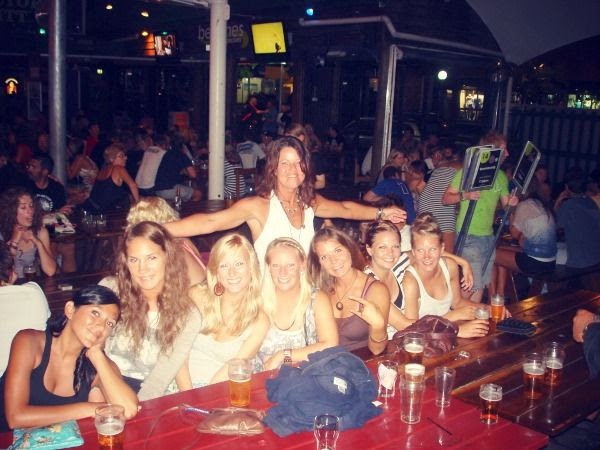 What?! How did I get it so wrong?
What those travelers on the backpacking forums didn't think about was that after wearing the same clothing over and over by the end of my trip, even new clothing would look tattered and worn. What crap advice!
Unfortunately,  this dress wasn't the only "disposable" old item I packed. Aside from my lovely "travel clothing", the rest of my clothing consisted of old clothes I didn't even wear at home; things I hated, but packed because I could trash them or give them away at the end of my trip. Some were even unraveling when I packed them.
What no one said is that many backpackers on the road were cute young girls blissfully unaware of any travel clothing rules or the fact that "travel clothing" was idiotically inappropriate in big cities like Auckland or Sydney.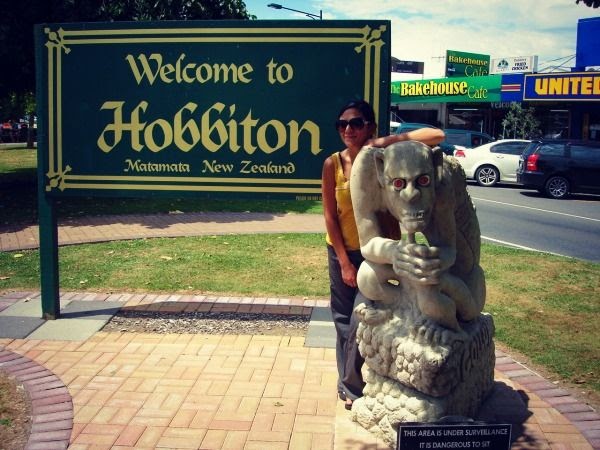 Within the first week of my trip, I knew I f@&$*d up and spent the rest of my trip trying to replace the clothing I packed.
As it turns out, many other female travelers felt the same way. They didn't pack makeup, jewelry, or even a single dress and were instantly running to the shops to stock up when it came time to hang out with other backpackers.
I learned my lesson, but I knew I had to do something about this atrocity occurring online with women receiving poor information intended for their male travel counterparts.
Something had to be done and so I named it Travel Fashion Girl.
Please note: These specific lessons learned from my experience are geared towards long term travelers or backpackers. However, every traveler can remember this: always pack things you actually like!
---
 Do you have any travel fashion mistake you've made on your trips?
---
For more post on Wanderlust Wednesday, please read:
---
Hope you enjoyed this post about my RTW travel fashion mistake. Please share it with your friends on Facebook, Twitter, or Pinterest. Thanks for reading!
---